Two and a half years after Lily Allen and David Harbour tied the knot in Las Vegas in 2020 — complete with an Elvis impersonator — the couple is opening the doors to their dream home in the tree-lined Brooklyn neighborhood of Carroll Gardens.
Their eccentric abode has made the cover of Architectural Digest's March issue, featuring the singer and "Stranger Things" actor lounging in a verdant green living room that includes floral wallpaper, a bronze palm tree lamp, a custom emerald velvet sofa and a regal 19th-century crystal chandelier.
The pair hired interior designer Billy Cotton and architect Ben Bischoff to overhaul the late 19th-century Italianate brownstone, first by rolling back the clock on decades of renovations that had covered up original moldings.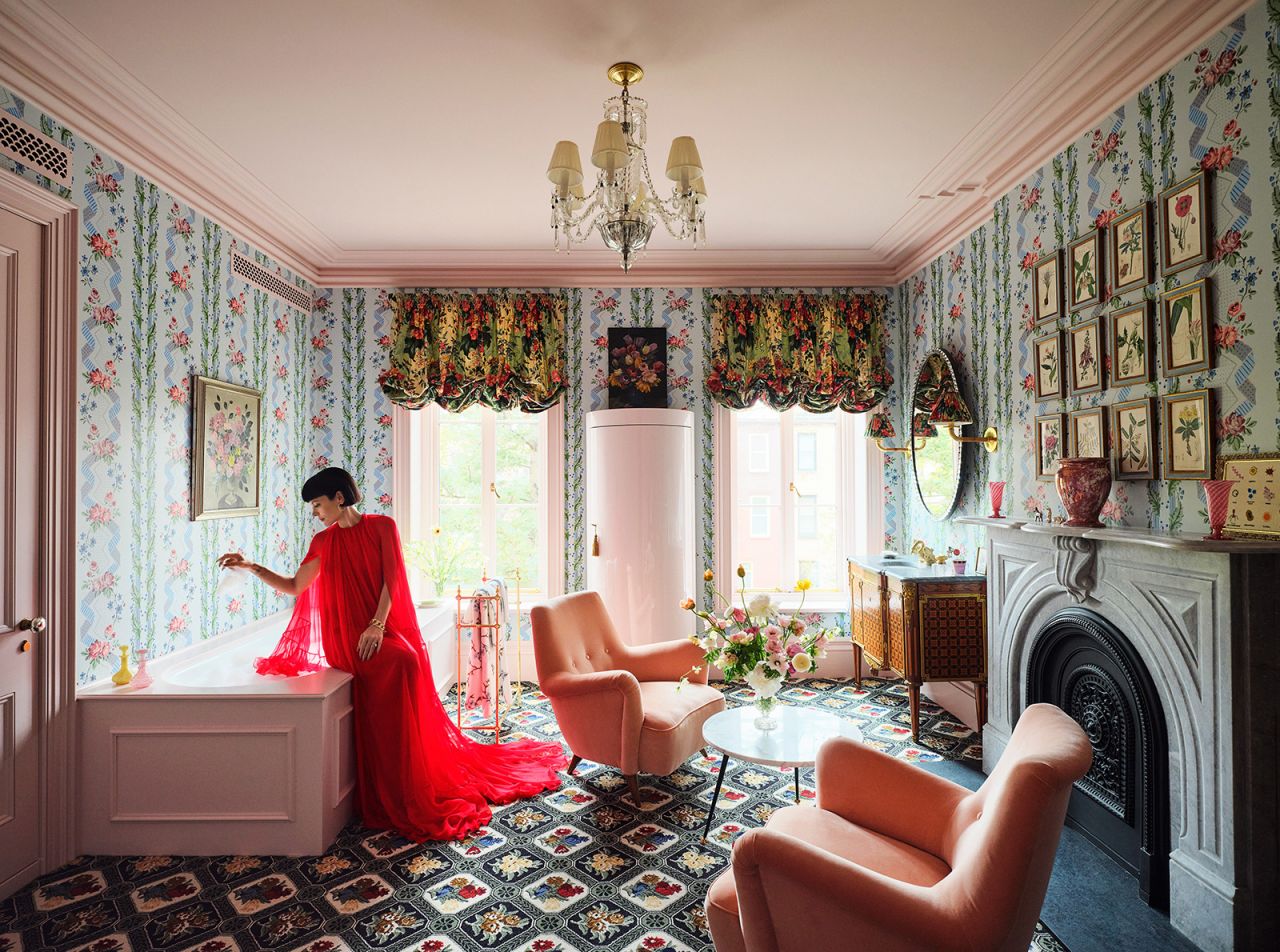 From there, they transformed the space by mixing ornate furnishings and vibrant colors that draw the eye to every detail in the rooms. With the Italian-style classical architecture as the inspiration — as well as the area's Italian-American history — Cotton told AD that he looked to design the space "as if they'd inherited the home from a kooky Italian nonna with fabulous taste."
"I've always been interested in interiors, and I've always done my own homes. But this was a big undertaking, and I needed help," Allen said. "Together, Billy and I tried to reach for something weird and wonderful."
Bold, unconventional choices
The brownstone has an unusual layout, with a spacious, garden-and-gilt-themed primary bath that doubles as a sitting room (it's carpeted, with the toilet and shower in a different room), and a windowless, flamingo-pink bedroom accessible only through the bathroom. The more neutral-hued kitchen is the first room that guests enter, while the living room is toward the rear. Each room is themed, from the tiger-stripe covered den to the all baby-blue bathroom used by Allen's two children.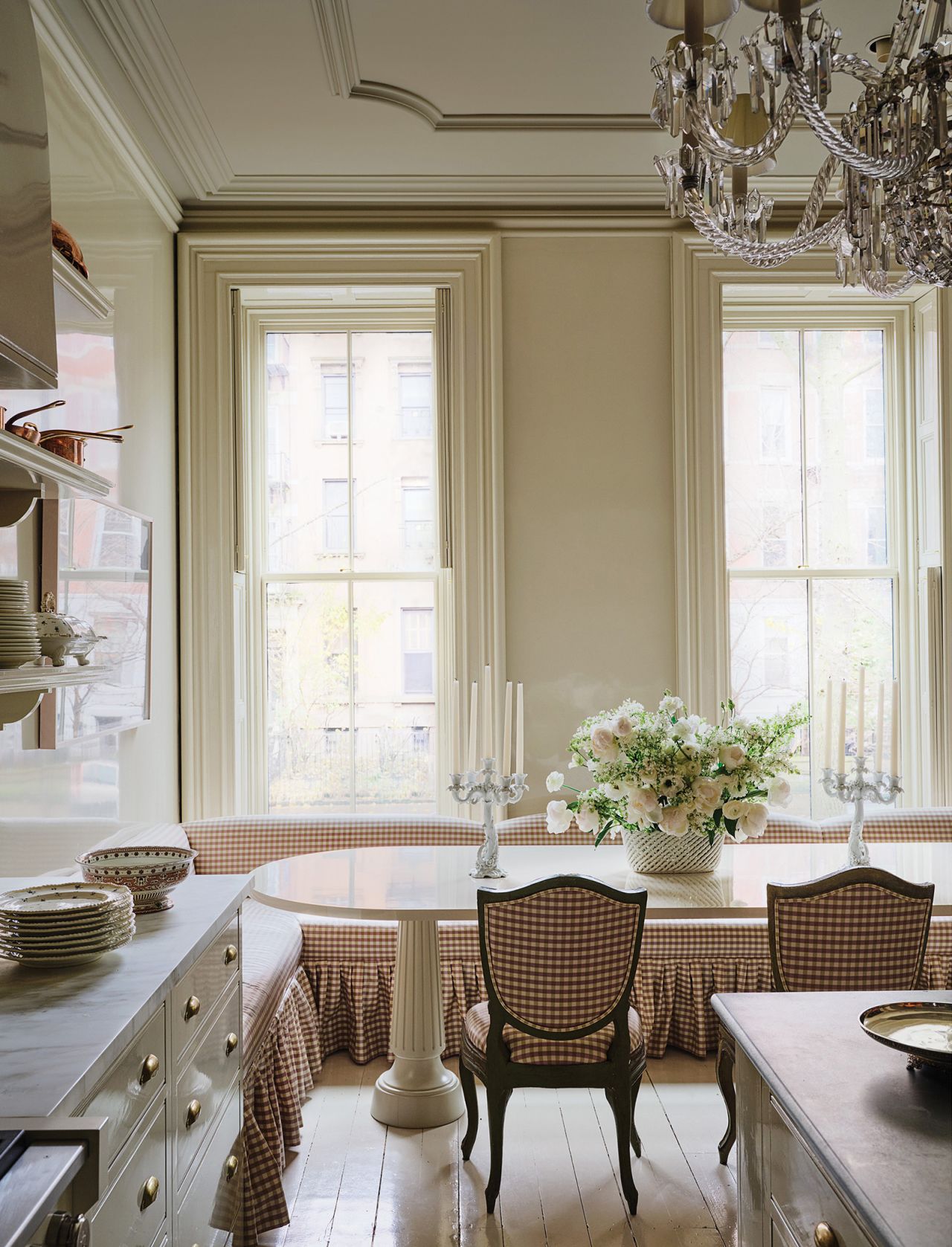 "Lily is the one who really set the tone and drove the program. Every time I tried to make it calmer, she kept pushing and pushing for more," Cotton said.
"She has such presence and star quality, you just can't picture her living somewhere boring and conventional," he added.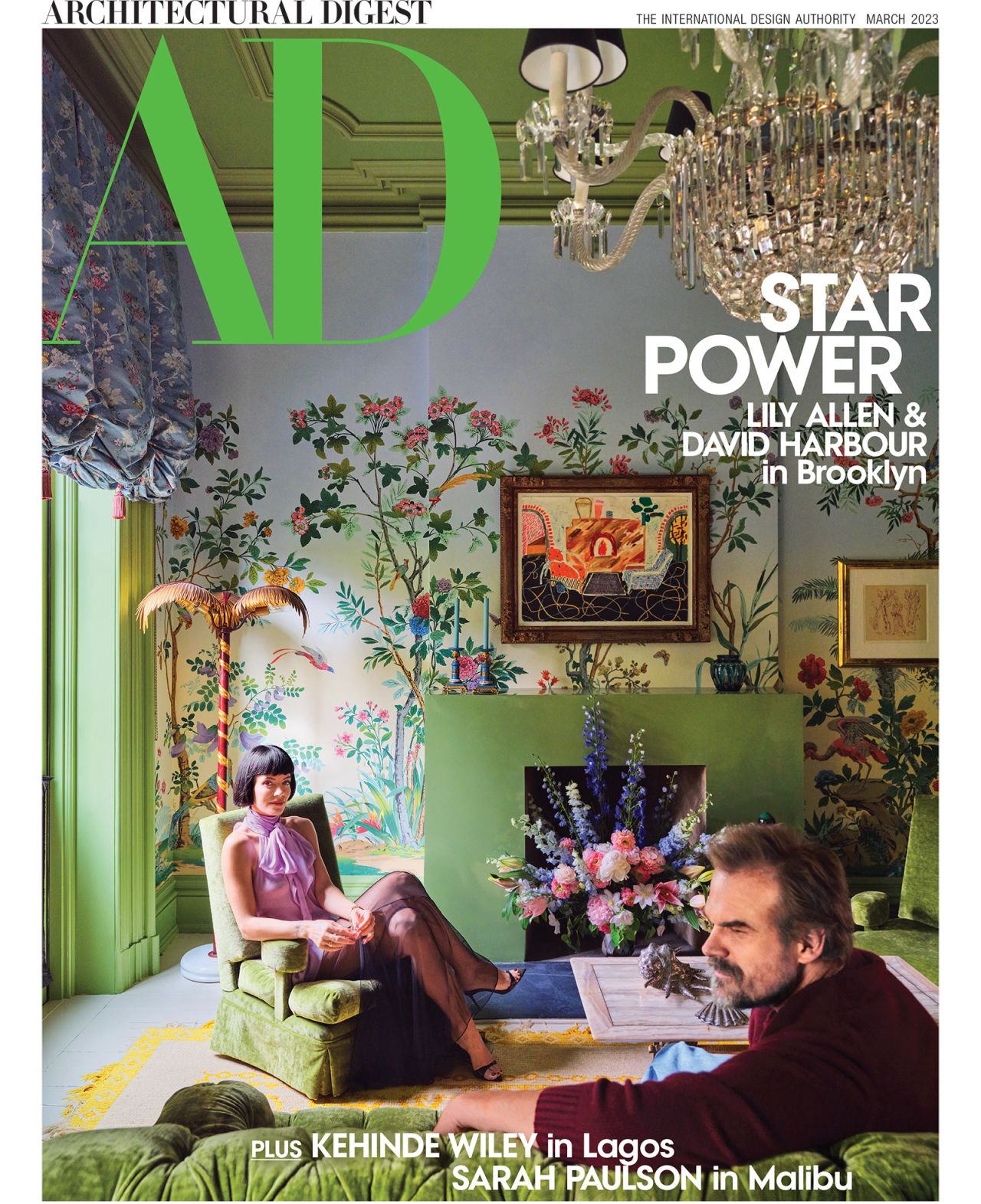 Allen explained that she doesn't mind how the design choices affect the resale value, saying, "We want to live in it in a way that works for us." (Nor does she mind that her children refer to the property as "the clown house," she noted, insisting "they say it in the most loving way.")
The unusual space is a far cry from the home Harbour said he grew up with in Westchester, New York, just north of the city, as well as his previous Nolita loft. But he was happy to let Allen take the lead with her knack for bold colors and unusual pairings.
"I'm a suburban boy from Westchester, so I'm accustomed to a more middle-of-the-road aesthetic," he said. "But I love that my wife has her own vision and isn't afraid of taking risks."