Editor's Note: Christina Dean is the founder and chair of Redress, a Hong Kong-based NGO working to reduce waste in the fashion industry. She is also co-founder and CEO of The R Collective, a brand specializing in upcycled fashion. The opinions expressed in this commentary are hers.
As the (Year of the) Dog passes the 2019 baton to the Pig, families from Beijing to Boston are celebrating by consuming everything from dumplings and dresses to digital gadgets. In China, where retailers enjoy a sales boom over the Lunar New Year, we're also witnessing the country's voracious fashion consumption habit: an annual clothing purge followed by a splurge.
Let's take the purge first. In keeping with New Year traditions and superstitions, Chinese homes are often spring-cleaned to within an inch of their existence to rid homes of bad luck that has accumulated over the year. An "out with the old" mantra means that many used products will be thrown out.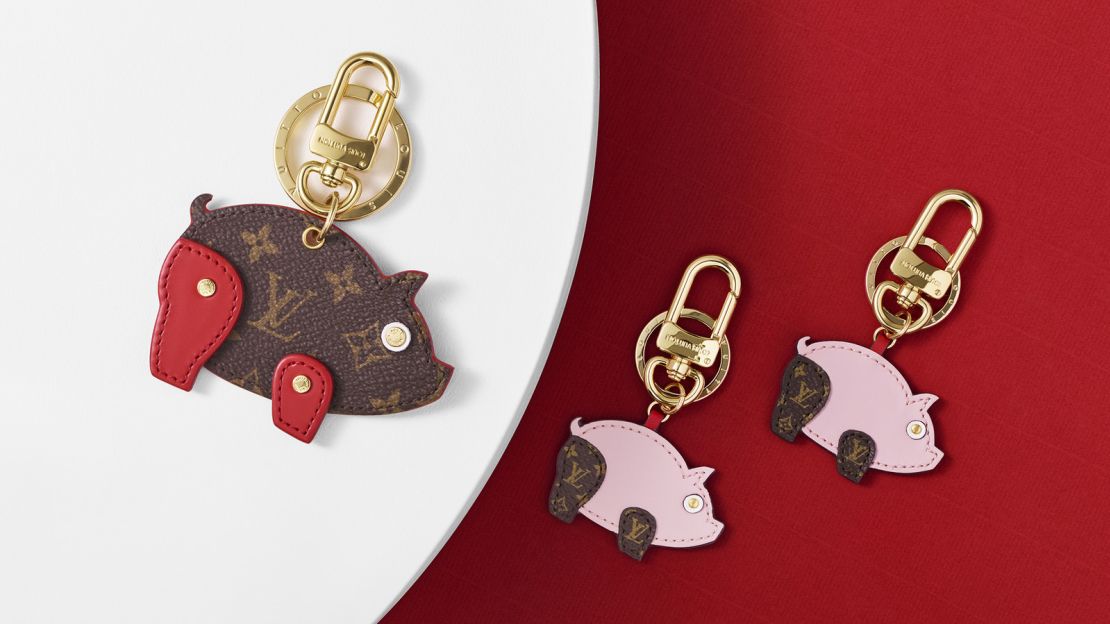 Then comes the splurge. The Lunar New Year heralds one of China's busiest shopping seasons, as the unmarried receive customary cash gifts from married friends and family via embossed red envelopes (or, increasingly, digitally via WeChat). And clothes are often high on people's wish lists.
With shoppers cashed up and looking to start the year in new attire (it's as inauspicious to wear old clothes as it is to wash your hair on the first day of the year) new Hermes, H&M, Zegna and Zara goods will be flying off the rails as we speak. Red clothes – and red underwear especially – will be in peak demand, as the color signifies luck and happiness.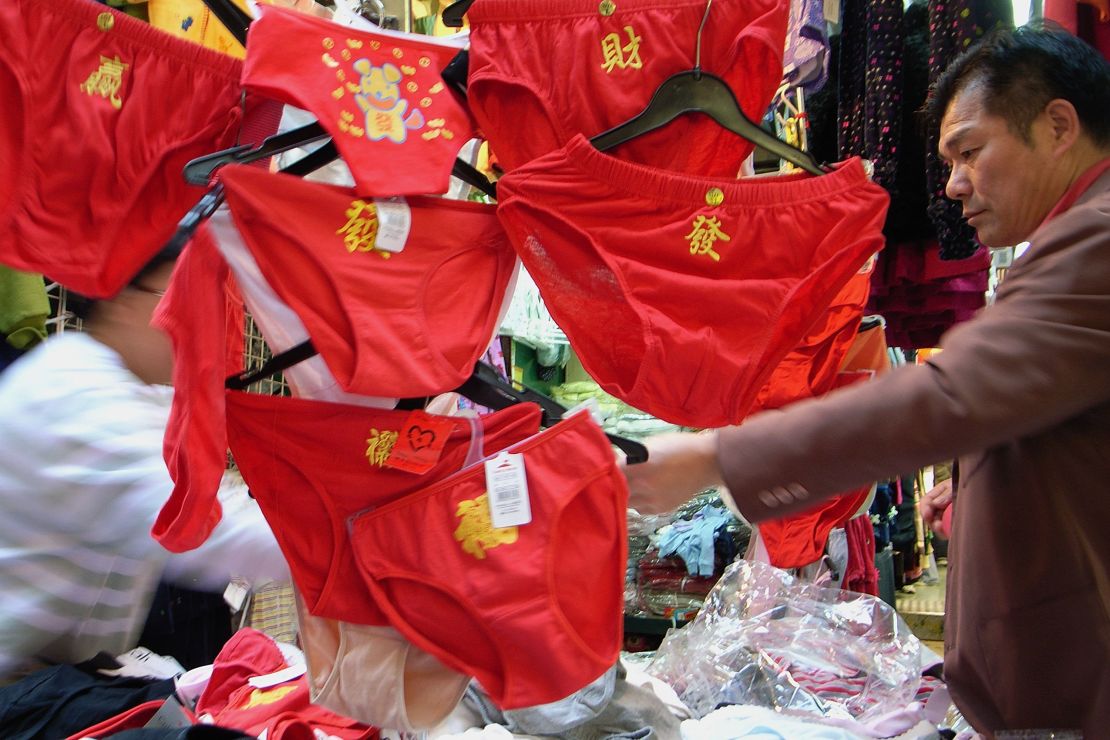 Then there are the novelty luxuries that enjoy a brief spin around the block, before either boredom, or the next zodiac animal, drives them into the trash. Louis Vuitton's pig keychain, Longchamp's piglet-inspired accessories and Gucci's monogrammed pig-shaped purse are among this year's most ostentatious examples. 
When China – the world's fastest-growing consumer market – goes shopping, it injects valuable spending into the country's slowing economy. But it also sends environmental shockwaves around the planet.
Rampant consumption
A shopping spree in the world's most populous nation is an environmental concern for us all. China is a victim too, however.
As the world's largest exporter of clothing and textiles, the country has, for years, shouldered the weight of our own appetite for fast fashion. Until 2017, when China banned imports of "foreign waste," including textiles, it dealt with our closet rejects too.
Global statistics on consumption and waste hold an ugly mirror up to our cultures' obsession with clothes. The number of garments produced annually doubled between 2000 and 2016, exceeding 100 billion for the first time in 2014. The average consumer now buys approximately 60% more clothing a year (and keeps it for about half as long) as they did at the turn of the millennium. 
It's little surprise that 73% of clothes end up in landfills every year. To put this into context: Every second, the equivalent of one garbage truck of textiles is landfilled or incinerated globally. Fashion accounts for 10% of the world's carbon emissions, while up to 20% of all industrial water pollution comes from dyeing and treating fabrics.
For many in China, the impact is as real as it is deadly. An estimated 37.4% of the country's bodies of water are deemed "unfit for human contact," while the existence of up to 450 so-called "cancer villages" – areas where rates of cancer are abnormally high – is widely attributed to industrial and agricultural contamination of drinking and irrigation water.