Editor's Note: CNN Style has launched a dedicated Beauty section. Read more Beauty stories here.
For Chinese photographer Luo Yang, girlhood has a multitude of meanings. But rather than relying on the type of saccharine depictions often used in China to depict young women – gentle, delicate, and overly feminine – Luo's project "Girls" features edgy and alternative subjects who defy stereotype and expectation.
Set against a background of rented apartments, hazy night markets and high-rise balconies, the series invites viewers to think about each woman's story. Sparsely decorated homes hint at struggle, though the subjects' expressions suggest a certain resilience. Some of the young women are photographed with their partners, while others are seen sitting topless on rooftops or smoking at windows.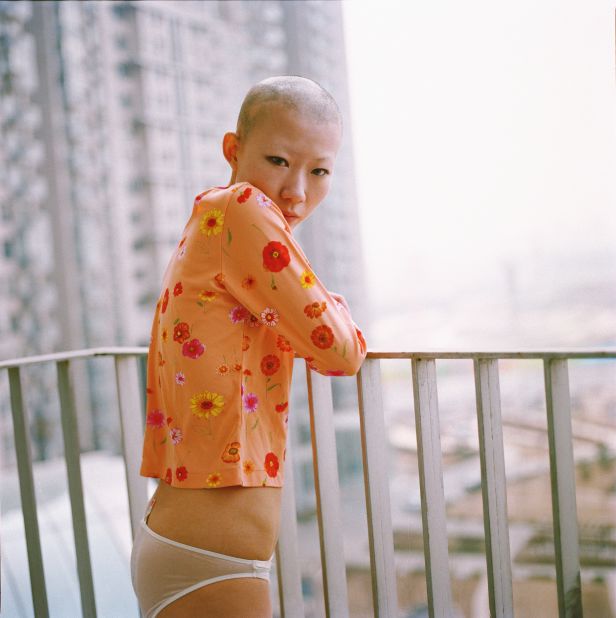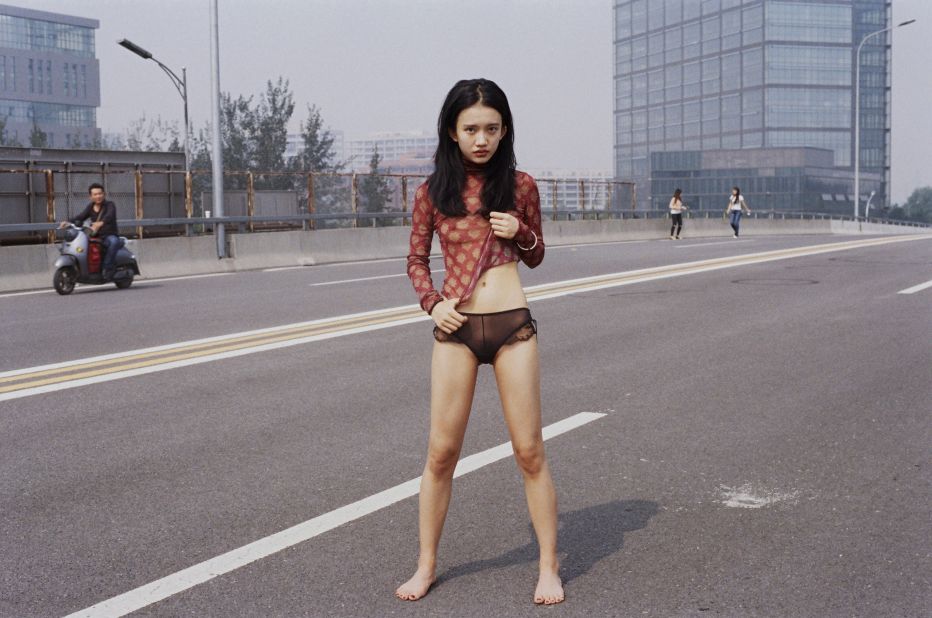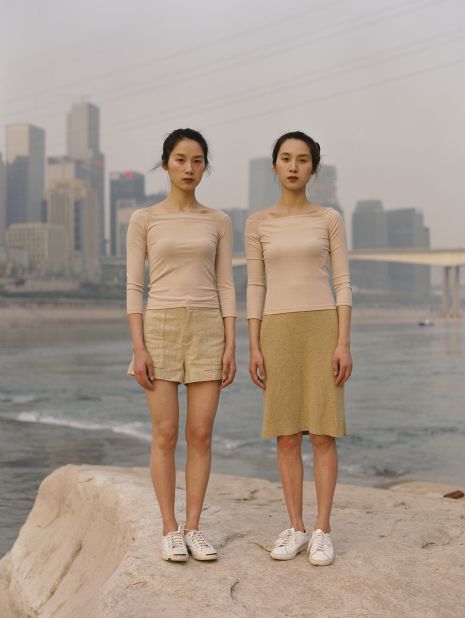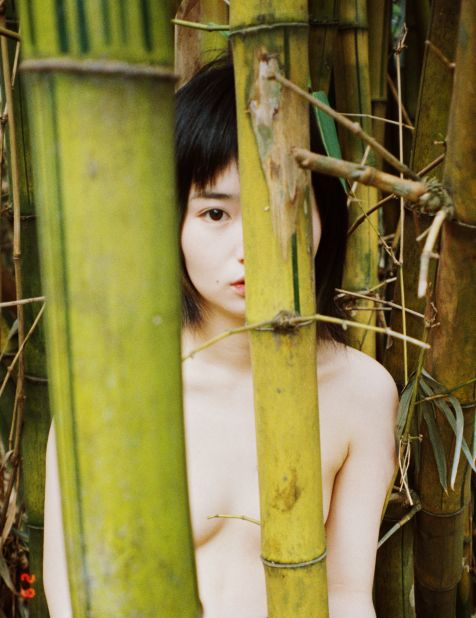 Portraits challenge Chinese gender norms
"My intention (for) the series is to capture and keep the primitive, young state of women, which I think is beautiful," the photographer said in an email interview. "They are all girls, (and) not just in terms of their age. It refers more to a 'girl-like' state of mind."
Dismantling gender stereotypes
So what does girlhood look like to Luo? In one photo, a woman stares unflinchingly into the camera as her head is shaved by a naked man. In the next, taken a year later, the same woman stands naked in front of a window, heavily pregnant, gazing out toward the city.
Other images show young women in a variety of settings: smoking a cigarette amid hanging meat, flashing lace panties on a busy road or roaming Beijing with neon-colored hair. By offering intimate glimpses into her subjects' lives, Luo hopes not only to explore what it means to be a millennial in today's China, but to dismantle gender stereotypes that persist in the country.
The Shenyang-born photographer began "Girls" in her early 20s while studying graphic design at her home city's Lu Xun Academy of Fine Arts. A self-professed "confused and lonely youngster," she delved into photography to counter the unease she recalls feeling at that age.
Luo began photographing her classmates and friends as a way to express her "feelings and my inner self." The resulting portraits show women who are strong and self-aware, yet vulnerable, reflecting the struggles of growing up in China.
"In China, there are many traditional definitions and limits for women," Luo said, attributing expectations to those in the country who expect women to be accommodating and dutiful, including parents and friends.
"Instead, I choose to show girls with body hair and buzz cuts because they attract me deeply (and) maybe because of our mutual protest against the mainstream stereotypes of women," said Luo, explaining that she often lets her own body hair grow out.
"Not all (the series' subjects) are completely mainstream types of girl, but most of them are very free and independent, and I see more and more of these girls in China as the times change."
New paths
Individual stories of defiance can be found among the hundreds of subjects featured in "Girls" over more than a decade. Take, for example, Gelaicuomao, a Tibetan girl living in west China's Qinghai province.
She had plans of leaving her small town to become a fashion designer, though her parents forced her to become a teacher, according to Luo. But Gelaicuomao's portrait shows a defiant young woman with a spiky pixie haircut and hot-pink dress. Luo – who said that the young woman was moving to Shanghai that year to pursue a career in design – felt the room light up with her subject's energy.
"I hope the girls around me, as well as myself, can live more freely, more independently and chase their dreams," Luo said, "and that my photos might provide them with a certain amount of encouragement and praise to do so."
This article was first published in August 2018.