Luxury group LVMH's billionaire owner Bernard Arnault, has appointed his daughter Delphine as the new head of Christian Dior, it was announced Wednesday.
The 47-year-old will serve as chair and CEO of the French label from February following a major shakeup at the conglomerate behind brands including Louis Vuitton, Fendi, Givenchy and Tiffany & Co.
Arnault, whose father became the world's richest man last month, will move from Louis Vuitton, where she joined as executive vice president in 2013. She previously spent over a decade at Dior and has been closely involved in LVMH's Prize for Young Fashion Designers.
In a press statement, Bernard Arnault described his daughter's career at the company as "defined by excellence."
"Under her leadership, the desirability of Louis Vuitton products advanced significantly, enabling the brand to regularly set new sales records," he is quoted as saying. "Her keen insights and incomparable experience will be decisive assets in driving the ongoing development of Christian Dior."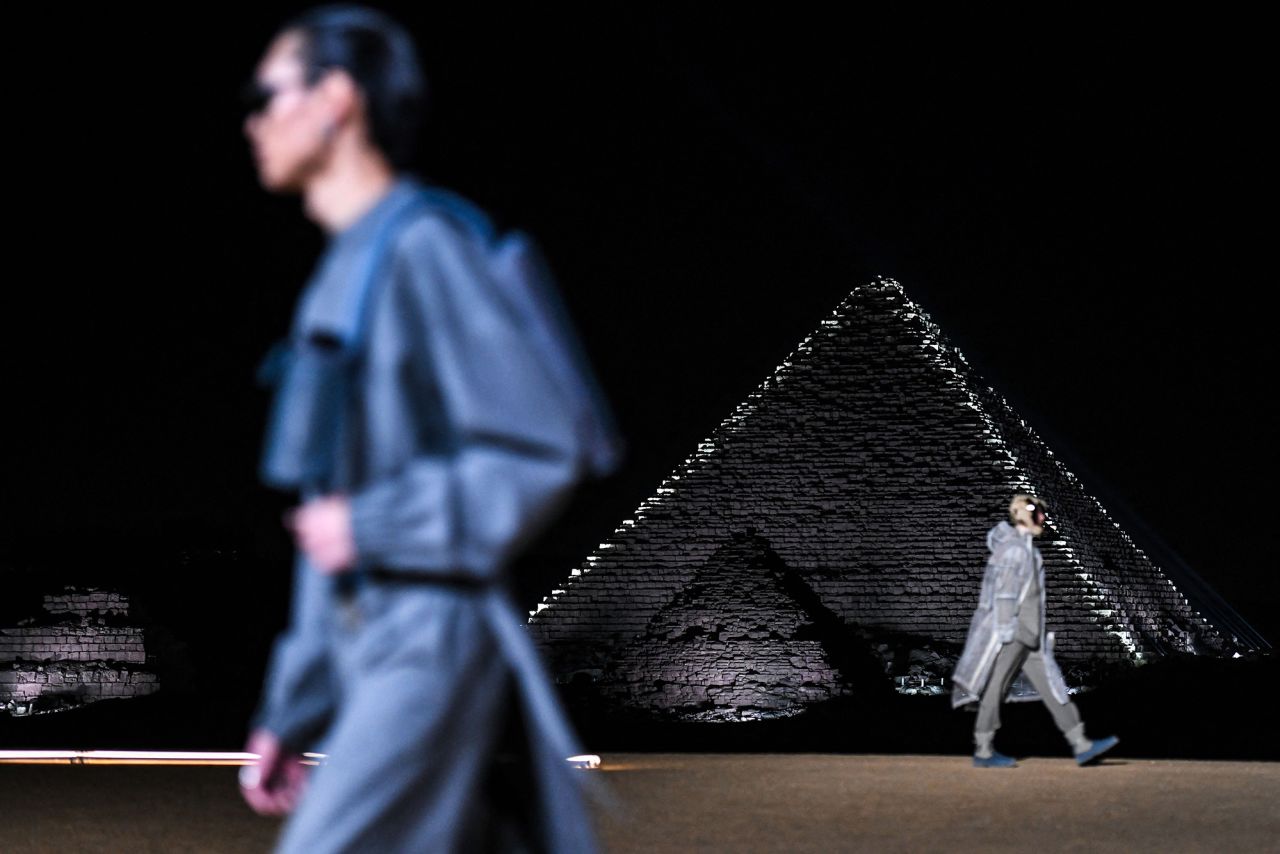 She joins the label as it looks to resume the sustained growth it enjoyed before the Covid-19 pandemic. The move also comes as Dior, like the rest of the luxury fashion industry, heads into a busy season of major shows and new collections. In the next two months, the label is set to present new menswear, couture and women's ready-to-wear lines at upcoming editions of Paris Fashion Week.
Wednesday's announcement follows a slew of recent changes unveiled by LVMH including a new role for Arnault's second child, Antoine, who is stepping up to replace long-serving executive Sidney Toledano as CEO of the holding company through which the family owns its controlling stake in LVMH.
It was also announced on Wednesday that Dior's outgoing boss Pietro Beccari will take over at Louis Vuitton, whose current CEO, Michael Burke, will remain in Arnault's luxury empire in an undisclosed capacity. The conglomerate's share price rose following news of the reshuffle.
In a statement, Bernard Arnault commended Beccari, who has been at Dior since 2018, for his "exceptional" work at the house. Along with creative directors Maria Grazia Chiuri and Kim Jones, who head the women's and men's divisions respectively, the Italian executive oversaw several important developments at the brand, including a move into beach accessories and a major renovation of the label's Paris flagship.
Recent years have also seen Dior appoint powerful celebrity ambassadors and collaborators, from Travis Scott to tennis star Emma Raducanu and K-pop star Jisoo. The label has meanwhile staged increasingly ambitious shows — including a dramatic evening spectacle that used the illuminated pyramids of Giza as a backdrop for its Fall 2023 menswear collection — and expanded its presence in Asia. Last year, the fashion house hosted a show in South Korea for the very first time.
Sales at the house grew three-fold, to 6.6 billion euros ($7.1 billion), during Beccari's four-year tenure, said Reuters, citing estimates from Citi.
Bernard Arnault is widely credited for transforming Dior's fortunes over the years since first becoming involved with the brand in 1984. The 73-year-old, who is worth an estimated $171 billion, has signaled no intention of stepping down from his role at LVMH, with the company last year raising the maximum age of its CEO from 75 to 80, Reuters reported.