Editor's Note: This article was originally published by The Art Newspaper, an editorial partner of CNN Style.
Prints of photographs from Madonna's wildly popular 1992 coffee table book "Sex" will be available for purchase for the first time at Christie's New York this fall, part of ongoing projects to mark the 30th anniversary of the controversial publication.
In October, over 40 prints first published in "Sex" will go up for sale as part of a special standalone auction. Each print will be an edition of one and signed by Madonna and fashion photographer Steven Meisel, who shot the book, with prices ranging from $50,000 on the low end up to $300,000, according to Darius Himes, Christie's deputy chairman and international head of photographs. Some of the proceeds will go toward Raising Malawi, a nonprofit founded by Madonna in 2006 to support orphans and vulnerable children in the southeast African country.
"Thirty years on, 'Sex' is still somewhat controversial, but it still reads as a very body-positive, sex-positive book," Himes said. "It was both shocking and titillating and captured so much white-hot energy coming off of Madonna in the early 1990s."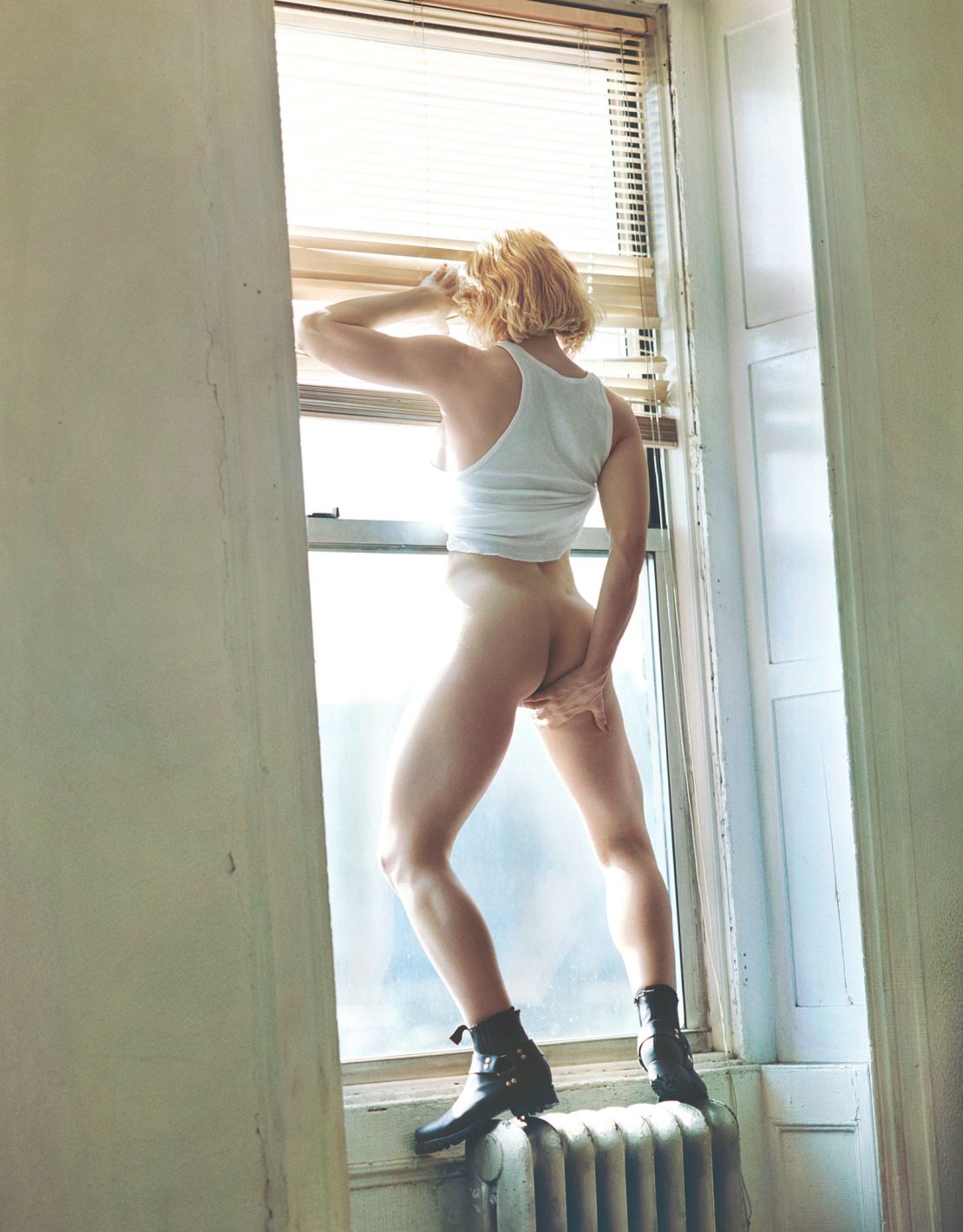 The publication of "Sex," which was released in tandem with the pop star's fifth album "Erotica," caused a worldwide commotion in the early 1990s. The book included photographs of Madonna and others in the nude and simulating sexual acts. "Sex" also featured Madonna's then-boyfriend, rapper Vanilla Ice, and stars like supermodel Naomi Campbell and socialite Tatiana von Fürstenberg. The Vatican told its followers to boycott the book, which was banned in countries like Ireland and Japan. Still, "Sex" was an instant hit commercially and sold more than 1.5 million copies.
The photographs featured in October's auction were selected by Madonna, Meisel and Anthony Vaccarello, the creative director of Saint Laurent, which released a limited second run of "Sex" last year in Miami to coincide with Art Basel in Miami Beach. Those 800 copies — all signed by the "Like a Virgin" singer — sold out, and a pop-up exhibition of the photographs was a popular draw.
Himes described the series of photographs as "both playful and erotic," adding that Meisel's images hold up well, even three decades later.
"The series captures a moment in time of one of the great fashion photographers of his generation and the queen of pop. While there's playfulness and campiness, there's also a classical nude study thing going on. I think they resonate across multiple generations," Himes says.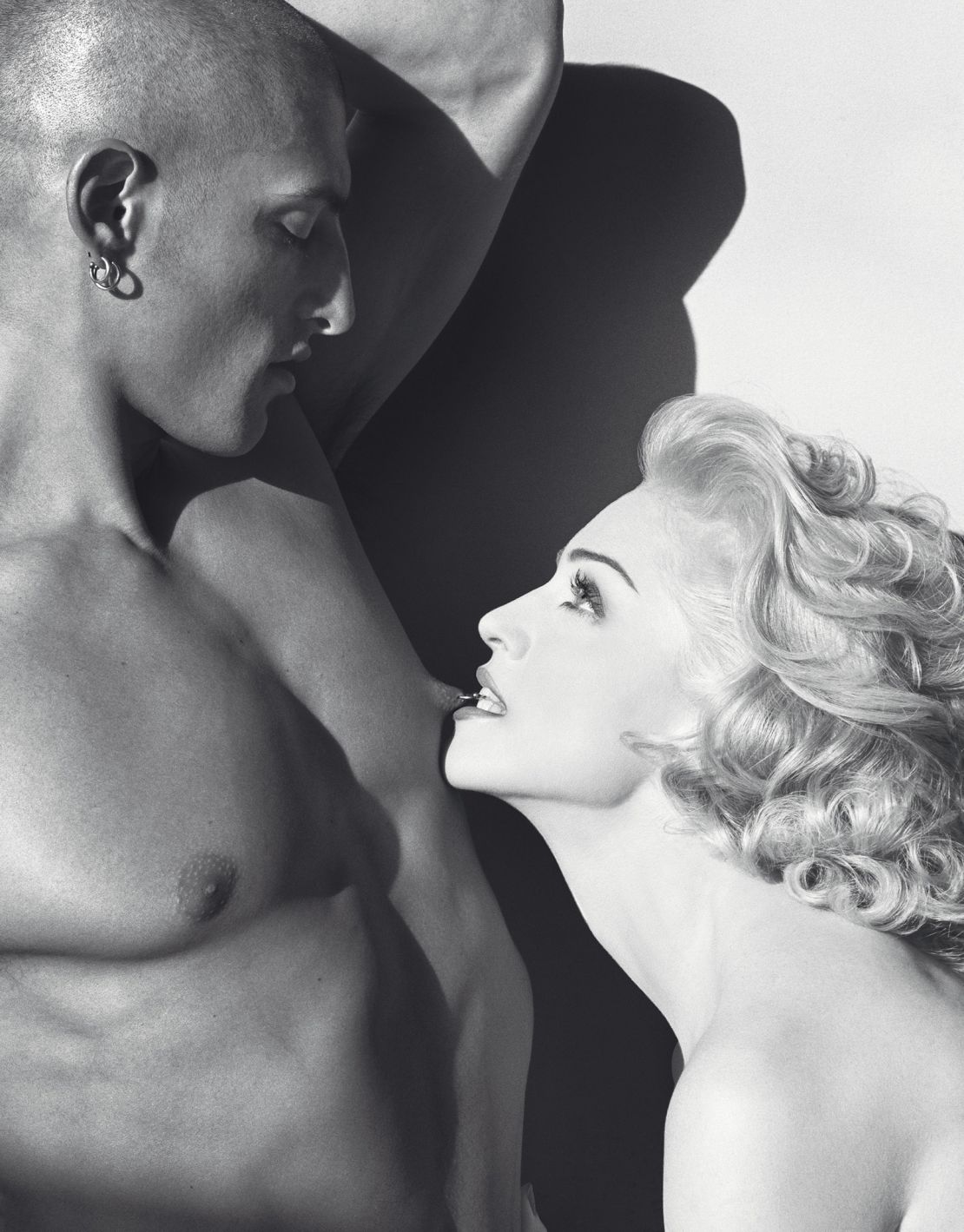 "Sex" was released around the peak of the AIDS epidemic in the US, Himes notes, and the book featured frank depictions of homosexuality at a time when gay relationships were less accepted in the mainstream.
In an October Instagram story, Madonna said she helped pave the way for other female artists to express their sexuality, though at the time she faced backlash for including images of "men kissing men, women kissing women and me kissing everyone."
"I spent the next few years being interviewed by narrow-minded people who tried to shame me for empowering myself as a Woman," Madonna wrote. "I was called a whore, a witch, a heretic and the devil."
"Sex" wasn't Madonna's only controversial foray into art. Last year, she teamed up with digital artist Beeple to release a line of three NFTs (non-fungible tokens) based on a 3D scan of the singer in the nude. The NFTs show Madonna giving birth to creatures like butterflies, centipedes and even a tree.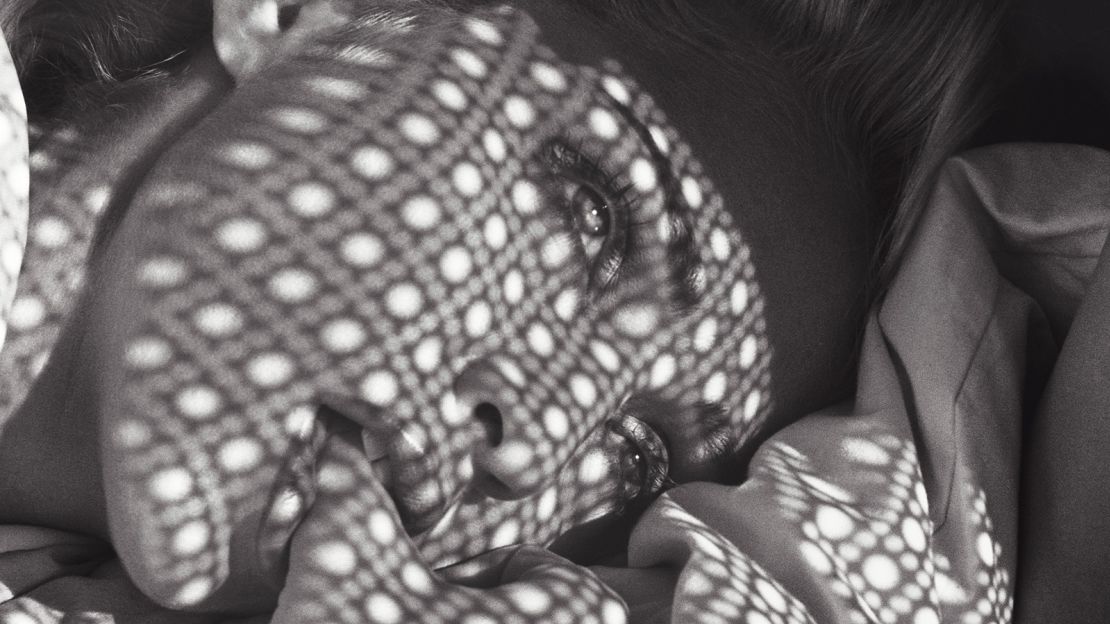 After facing backlash over what some characterized as a vulgar cash grab, Madonna defended herself by saying the project only depicts her doing "what women have been doing since the beginning of time, which is giving birth."
"We're always operating and living under the male gaze, and unfortunately pandering to what we think people want us to do," Madonna said during a Twitter Spaces interview with Beeple in May 2022. "It is often a challenge to create works of art … and it isn't always pretty."
Before the auction in October, the photographs will be exhibited at Christie's London from May we until June 2, then in Paris from June 27 to July 6 before heading to New York on 30 September, where they will be on display until October 6.