Among the stretching plains of Bangladesh's river deltas, the Khudi Bari looks small.
The two-story structure resembles a free-standing treehouse, with a pitched roof covering a platform that balances on spindly legs. Its name means "tiny house" in Bengali, and its thin bamboo frame looks frail against the rolling yellow fields and the swirling tides splashing against the river bank.
While the humble dwelling looks fragile, it's the landscape that is delicate. Along these river deltas, the map changes every few years, with riverbank erosion causing islands, known as chars, to rise and fall with the seasons.
"A lot of people lose their land. A lot of towns have vanished into the water," said Marina Tabassum. The award-winning founder of Marina Tabassum Architects (MTA) wanted to find a solution for these landless people, who are frequently forced to move to escape flooding.
"They need to move the moment the sand bed starts to vanish," said Tabassum. "The idea was that they should be able to move with their structure."
Lightweight and modular, the Khudi Bari is designed to be folded down, packed up and relocated, while still able to withstand heavy wind and rain – a steady presence in a transitory lifestyle.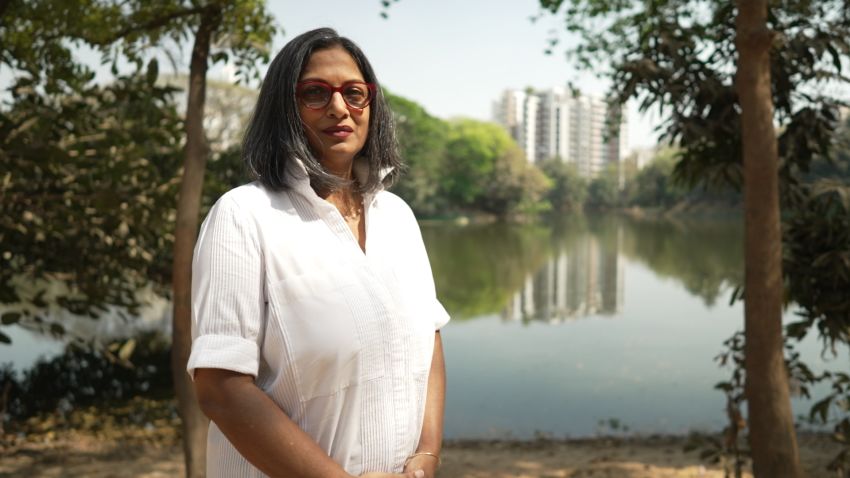 This award-winning architect is building flat-pack, flood-proof homes
Tiny house, big impact
Bangladesh is one of the world's most vulnerable countries to climate change, and experiences severe monsoons and flooding for several months every year.
"The coastal areas of Bangladesh, where we are facing the sea level rise and the changing biodiversity and ecology, those areas need a lot of attention," said Tabassum.
She