British fashion designer Mary Quant, credited with turning the miniskirt into a worldwide phenomenon, has died age 93, her family announced in a statement via the PA news agency.
Quant died peacefully at her home in Surrey, south of London, on Thursday morning, according to the statement.
Her family called her "one of the most internationally recognised fashion designers of the 20th Century and an outstanding innovator."
Quant launched one of the first global super brands, shaping a new era in fashion. The miniskirt, named after the Mini Cooper, became a defining staple of the Swinging Sixties.
For women who came of age wearing them, Quant's designs represented freedom, empowerment, and the rejection of their parents' aesthetic standards.
Her clothes, as she made clear in Sadie Frost's 2021 documentary "Quant" about her life, were not meant for an elite of "stately ladies," but offered a colorful break from the stiff sartorial codes of the previous decade, including the polished style of Christian Dior's first collection, "the New Look."
Whether Quant did in fact invent the miniskirt is a hotly debated topic – the documentary also mentions French designer André Courrèges as the possible creator of the garment. But she was responsible for turning the increasingly shorter skirt into the era-defining garment of the 1960s, breaking down social codes in the process.
And Quant's fashion empire stretched beyond the miniskirt, as she helped popularize other groundbreaking trends such as her very own Vidal Sassoon bob; the "Chelsea girl" coquettish aesthetic; Peter Pan collars; colorful tights, created to complement her bold and bright collections; her use of PVC for outerwear (something that previously had only been worn by fishermen); male knits repurposed as womens' sweater dresses; and dress pockets.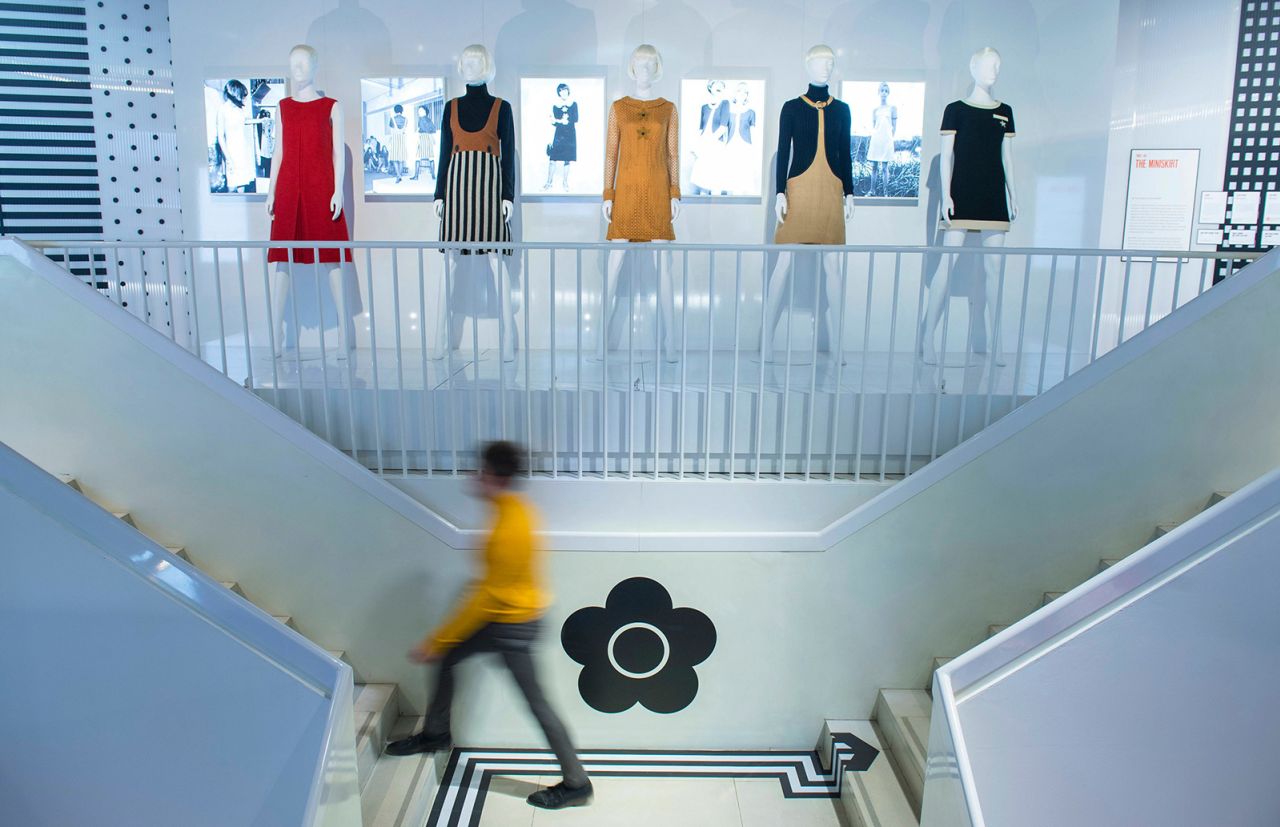 Alexandra Shulman, former editor-in-chief of British Vogue, paid tribute to Quant Thursday, posting on Twitter: "RIP Dame Mary Quant. A leader of fashion but also in female entrepreneurship- a visionary who was much more than a great haircut."
Quant worked on the advisory council for London's Victoria & Albert Museum from 1976 to 1978 where an exhibition of her work was held in 2019.
The museum said in a statement Thursday: "It's impossible to overstate Quant's contribution to fashion. She represented the joyful freedom of 1960s fashion, and provided a new role model for young women.
"Fashion today owes so much to her trailblazing vision."
Marianna Cerini contributed reporting.