This week the art world's attention turns to Hong Kong as the city prepares to host Asia's edition of Art Basel. In addition to the headline-grabbing fair, the coming days will offer a miscellany of exhibitions, openings, events and parties. And of the countless collectors set to descend on Hong Kong, Michael Xufu Huang (pictured above), is one of the most talked-about.
The 24-year-old Chinese collector has earned a reputation as one of Asian art's "It" personalities since co-founding Beijing's M WOODS contemporary art museum – whose varied permanent collection includes works by Amalia Ulman, Zeng Fanzhi and Ai Weiwei – in 2014. This month, M WOODS is exhibiting "Paul McCarthy: Innocence," the American artist's first solo show in China, featuring video works from 1970 to 2013.
To help navigate the week's events, in and around the fair, he gave CNN Style a rundown of what to see. Here are some of Huang's top picks, in his own words:
Charles Harlan at JTT (Art Basel Hong Kong)
Charles Harlan hails from the southern US state of Georgia, where his parents owned a hardware shop. This clearly informs his choice of materials, which resemble the stuff found on construction sites but arranged into fantastic minimalist monuments. His aesthetic language seems very influenced by Buddhism, making him the perfect American transplant to Asia. When the "fair-tigue" sets in, this presentation will be a great refresher. At Art Basel, I always prefer seeing young artists and the young spaces that support them.
Showing at Art Basel's "Discoveries" section from March 29-31, 2018.
"A Beast, a God, and a Line" at Para Site
Contemporary art center Para Site has always filled the institutional gap that exists in Hong Kong. Its shows are always eye-opening. This is a traveling exhibition with a sprawling roster of artists who work across the Asia-Pacific region. "A Beast, a God, and a Line" builds on Para Site's rich history of hosting shows addressing the issues surrounding decolonization.
Showing at Para Site until May 20, 2018.
"(In)tangible Reminiscence" at the Centre for Heritage Arts & Textiles (CHAT)
I'm intrigued by the space at CHAT, which inhabits the former site of a textile manufacturer. The show presents a new body of works from Iwasaki Takahiro, Jung Yeondoo and Sarah Lai, who contemplate the obsolete processes of modernization in the textile industry. After Iwasaki's success at last year's Venice Biennale, I look forward to seeing his new cotton sculpture, inspired by the frenetic landscape of Hong Kong.
Showing at CHAT until April 22, 2018.
"Emerald City" at K11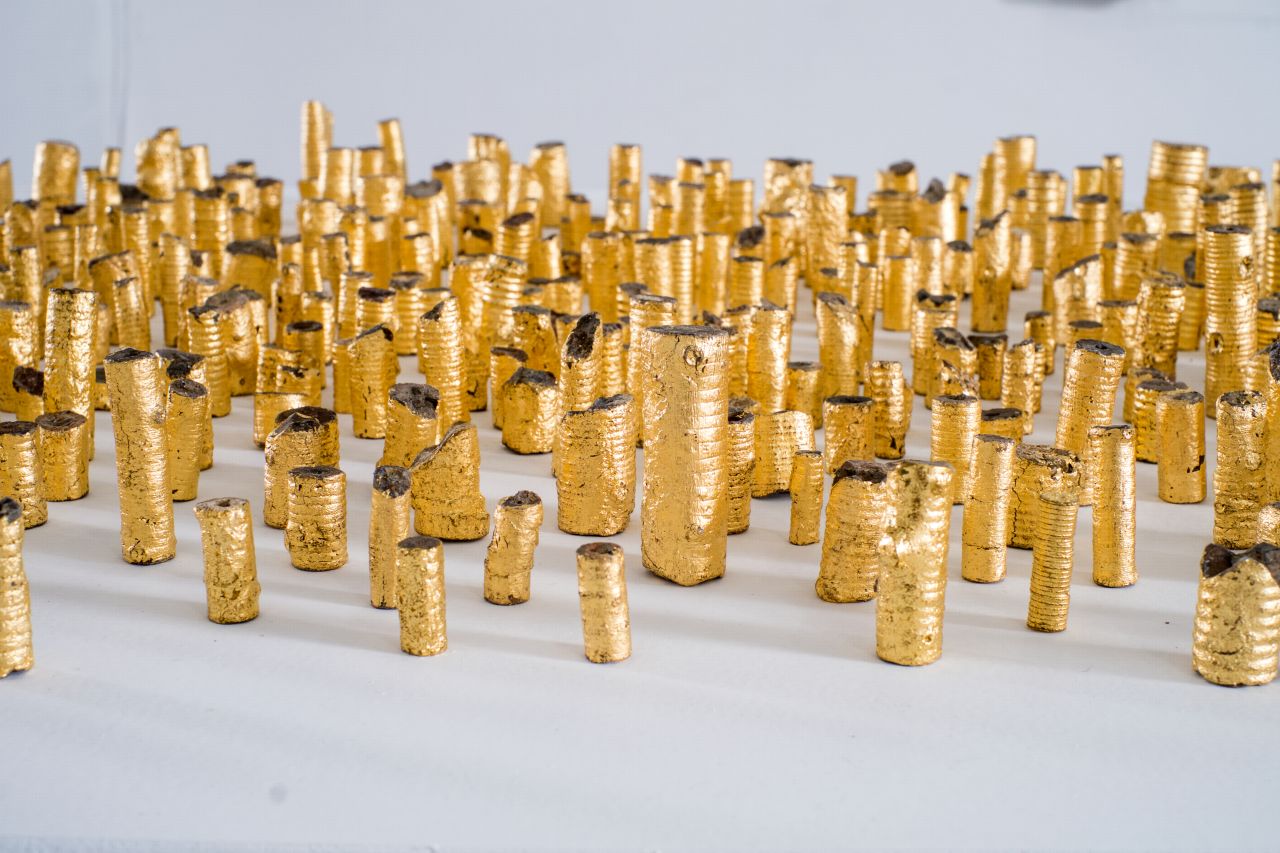 After putting together memorable exhibitions at UCCA in Beijing and OCAT Shenzhen, curator Venus Lau has now joined K11 Art Foundation as artistic director. With a reputation for bringing fresh artists into the fold, I look forward to seeing her latest exhibition, which includes works from over a dozen artists working in Hong Kong, mainland China and elsewhere.
Showing at the K11 Art Foundation Pop-up Space from March 28 to April 22, 2018, and at K11's Chi Art Space from March 28 to May 31, 2018.
Doug Aitken at Massimo de Carlo
Having followed Doug Aitken's work for several years now, I'm curious to see how it will be received in Asia as he opens his first solo show in greater China. His immersive installations investigate the application of images in our media-centered lives, and he has been building a body of work for more than twenty years. I expect big things.
Showing at Massimo de Carlo from March 27 to May 19, 2018.
Jim Shaw at Simon Lee Gallery
I fell in love with Jim Shaw after seeing his solo exhibition at the New Museum in New York. With an eye for humor and tragedy, Shaw's paintings, sculptures and drawings mine the landscape of American media, reflecting on its intersections with his own personal history. It will be great to see how the work is received in Hong Kong.
Showing at Simon Lee Gallery from March 27 to April 28, 2018.
"Yoshitomo Nara: Ceramic Works and…" at Pace Gallery
Pace continues to lead the pack of blue-chip galleries establishing solid roots in Asia with spaces in Beijing, Seoul and, now, two in Hong Kong. This show promises to be something of a survey for Nara, whose influence is felt widely across Asia. I expect that, in the next few years, we'll see many mainland shows featuring his work, which carries mass appeal for the 1990s generation of Chinese culture vultures.
Showing at Pace Gallery from March 27 to May 12, 2018.
Wolfgang Tilmans at David Zwirner
The second show at David Zwirner's new Hong Kong space stars Wolfgang Tillmans, whose work is the stuff of legend. Rising to fame in the 1990s as a club-kid documentarian, Tillmans' photography-based practice has continued to evolve, taking on abstraction and commercial work with equal gusto. Fun fact: He's the only photographer to have been permitted to document Berlin's infamous Berghain (a club that has repeatedly refused me entry).
Showing at David Zwirner until May 12, 2018.
"What's Up Hong Kong" at 6F Pedder Building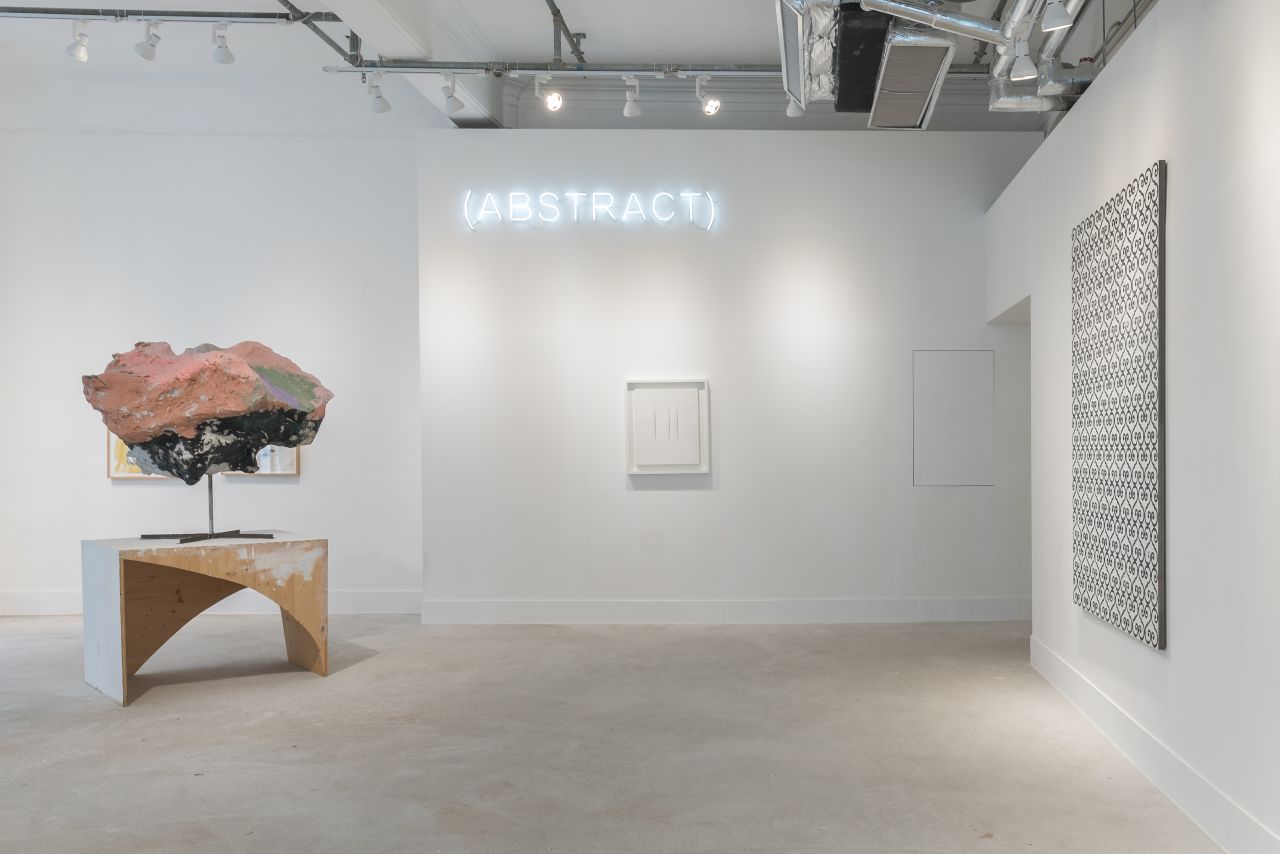 While many of Art Week's shows feature just a single artist, this exhibition promises to be a feast for the eyes and a great way to discover secondary works by contemporary masters. Curated by Lawrence Van Hagen, "What's Up" moves beyond geographical and generational categorization to capture the breadth of discourses rooted in abstract painting. This year's artists include Georg Baselitz, Peter Halley, Donna Huanca, Anish Kapoor, Yayoi Kusama, Lee Ufan and many more.
Showing at 6F Pedder Building until April 7, 2018.
Intelligence Squared panel at the Hong Kong Convention and Exhibition Centre
The artists, featured on the Intelligence Squared panel, illuminate the humor, struggle, anguish and spiritual depth of existence by engaging new technologies or reinventing the use of old ones. Eliasson continues a very productive career in China, working closely with Guangzhou-based gallery Vitamin Creative Space, and Gerrard debuted in Beijing in 2016 with "Power.Play" at the Ullens Center for Contemporary Art (UCCA). Between trips to New York and Tokyo, Lu Yang worked with M WOODS to present a survey of her prolific young career last fall, titled "Encephalon Heaven." I'm interested to see what incredible creative endeavors these artists will continue to dream up.
The panel will be held at the Hong Kong Convention and Exhibition Centre on March 28, 2018.
Michael Xufu Huang is the co-founder of M WOODS contemporary art museum in Beijing. M WOODS hosts Paul McCarthy's first solo exhibition in China, "Paul McCarthy: Innocence," until June 17.