A photo shows two women sitting in someone's teal-colored living room, drinking beer, smoking cigarettes and laughing uproariously at something off-camera.
It's not clear why, but they seem to be having a great time.
British filmmaker Lee Shulman says it's one of his favorite images in "Midcentury Memories: The Anonymous Project," a new book he curated that brings together 300 Kodachrome slides dating back to the 1950s.
"To me, the photo captures a moment of pure complicity and absolute freedom," Shulman said in a phone interview. "You can sense the connection between the two women, and how carefree they are in that specific instant. It's almost uplifting."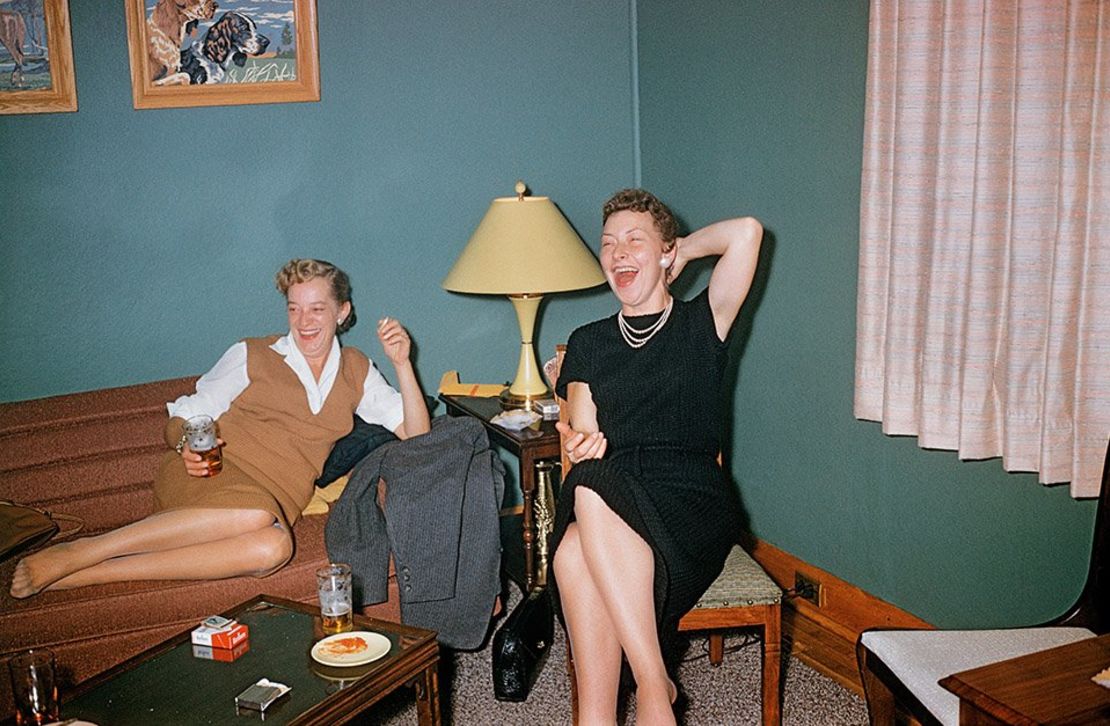 Kodachrome slides are rectangular pieces of color reversal film encased in cardboard that were loaded into slide projectors and beamed onto walls. The film itself was introduced by the Eastman Kodak Company in 1935, and it helped popularize photography among regular people after World War II.
Fine-grained and tonally rich, the film could record the hues of fabric and skin, atmosphere and light and, until electronic imaging became dominant, it was the way we captured moments on camera. In the early 1990s, home slides started falling out of fashion. In 2009, Kodak discontinued the iconic color film for good.
Since 2017, Shulman has collected over 700,000 Kodachrome slides as part of The Anonymous Project, a Paris-based non-profit initiative that gathers, scans, digitizes and catalogs color photographic negatives and slides produced since the mid-20th century. It's now one of the world's most extensive collections of amateur slides.
"Each slide is a glimpse into our collective memory," Shulman said.
Indeed, the photos – all taken by amateurs, with varying degrees of photographic ability – show situations familiar to most of us. There are pictures of newborn babies and first days of school, parties and family vacations, first dances and weddings, birthdays, anniversaries and older couples.