Politician Nanaia Mahuta made history this week when she was named New Zealand's first Indigenous female foreign minister. But for those with traditional Māori tattoos, known as moko, she has long been breaking down barriers.
In 2016, after taking part in a Māori tattooing design ceremony, Mahuta became the first female member of parliament to wear lip and chin markings, or moko kauae. Traditional tattoos offer "positive ways to enable cultural expression and pride in being Māori," she tweeted last year.
While still a rare sight in national politics, facial moko are increasingly common in contemporary New Zealand society. The tattoos often carry huge cultural significance for the wearer, telling a visual story that connect Indigenous people to their ancestors.
Each individual's moko is unique and may relate to their social status, occupation or personal and family history. The complex designs also allude to the wearer's genealogy (which in Mahuta's case, ties her to the late Māori queen, Te Arikinui Te Atairangikaahu and the current Māori monarch, Kingi Tuheitia, according to Radio New Zealand). Markings on the left and right sides of the face refer to the lineage of a person's father and mother, respectively.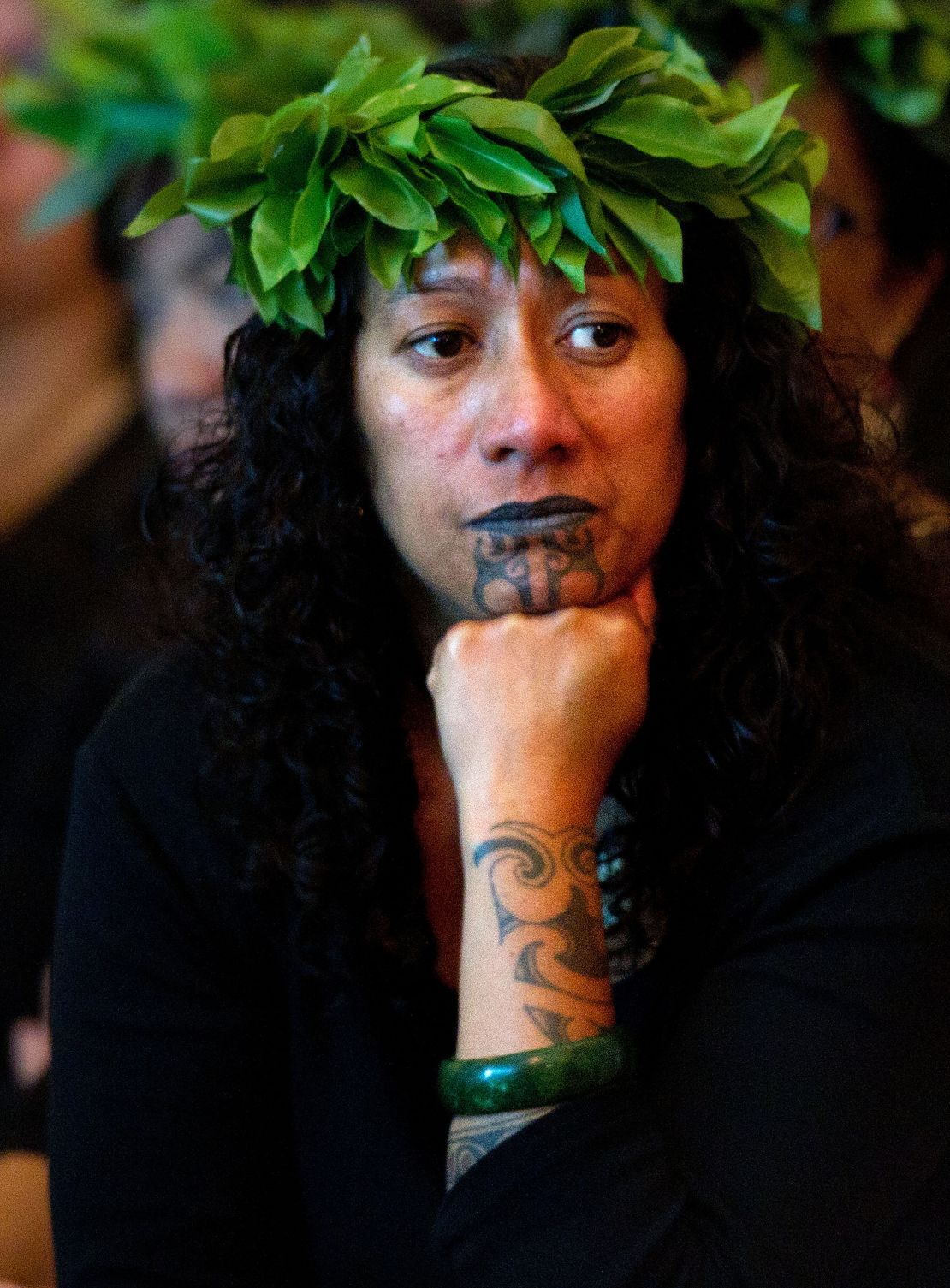 For Te Kahautu Maxwell, an associate professor at the University of Waikato (and the great-great-grandson of a moko artist), getting a facial tattoo around 10 years ago was about "reclaiming" his heritage.
"It's about my heritage and my place in society as a historian, an academic and an orator or spokesperson for my people," he said in a phone interview. "It brings me a sense of pride and it brings my people a sense of pride.
"It's also tells the history of my life," he added. "It's something that's very sacred and precious to me."
Steeped in tradition
The practice of tattooing – known as tā moko – is believed to take its name from Rūaumoko, the Māori god of earthquakes and volcanoes. A common origin story involves a mythological figure, Mataoro, who fell in love with and married Niwareka, the daughter of an underworld ruler.
After beating her in fit of rage, Mataoro followed his wife to the underworld to seek forgiveness. While there, Niwareka's father taught him the art of tā moko and, sanctioning his return to the "upper" world, marked him with tattoos as a reminder to avoid future acts of evil.