The foundations of fashion consumerism stem from the innate human desire for new things. This, in itself, is not a new idea. But thanks to the rise of social media, online shopping and digital journalism, our collective longing for newness is more pervasive than ever.
Today, the typical consumer isn't investing in clothes twice a year, or even seasonally – we're buying garments with increasing regularity. Where and how we shop is also changing, and brands – from the high street to the upper echelons of the luxury fashion world – are responding in turn.
Fashion's new mission, according to a recent industry report by Business of Fashion and McKinsey&Company, is to be "nimble, think digital-first and achieve ever-faster speed to market." As the report spells out in its introduction: "The (brands) that will succeed will have come to terms with the fact that in the new paradigm taking shape around them, some of the old rules simply don't work."
Italian billionaire Remo Ruffini is all too aware of the new challenges facing the industry. As the CEO and part-owner of Moncler, a luxury brand known for ski jackets and luxury activewear, Ruffini has been on a mission to modernize the company since taking over in 2003.
He carried out an almost head-to-toe reorganization of the brand's business model and supply chains in order to launch a new initiative, Moncler Genius.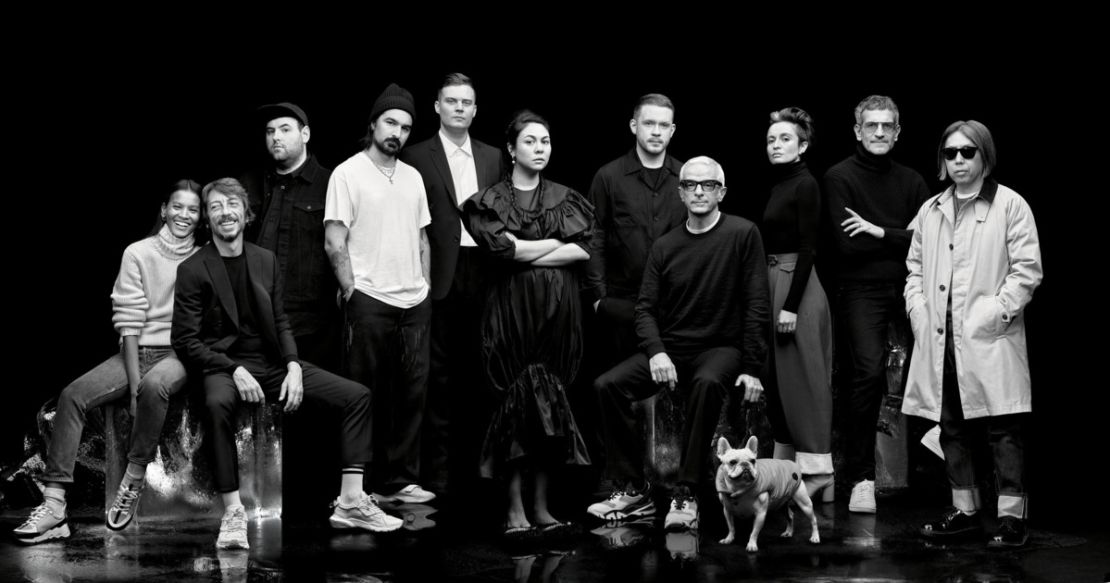 The Moncler Genius project, first unveiled at Milan Fashion Week last year, tossed aside the idea of appointing a single creative director to helm a brand. Instead, it advocates a relatively novel approach: asking multiple creative directors to work for the same brand, creating their own individual collections that are released on a rolling calendar.
This model blends the idea of fashion collaborations (which, typically, only produce one-off products that sell for a limited time) and "drop" culture (regular limited edition items that are hyped online and released to the most loyal customers). The brand can now market new items on a monthly basis, instead of – as was the case for Moncler in times past – seasonally in accordance with the annual fashion week schedule.
According to Ruffini, the Genius strategy allows for a "more regular conversation" with customers. It also provides "more, content more ideas and more energy," he said in an interview exactly a year after the Moncler Genius launch.
Innovative partnerships
As well as keeping existing fans engaged, this model offers the chance to attract new customers. Ruffini has signed on an impressive roster of creative directors to work on the project – and these designers, with their own brands and distinct styles, come with their own loyal following.
The eight designers involved in the latest Moncler Genius collections, shown Wednesday at Milan Fashion Week, are a mix of weighty established names and emerging figures.
Among them are Valentino's creative director Pierpaolo Piccioli, who stole headlines with his couture show in Paris last month; Craig Green, one of London's most prominent menswear designers; Richard Quinn, who lured the Queen to his London Fashion Week show in February last year; and the widely celebrated London-based designer Simone Rocha. Quinn will showed for the first time with Moncler Genius while the other three have been there from the start.