Sought-after photographer Mous Lamrabat is a master of hybridity, expertly splicing together symbols from his Moroccan heritage and Muslim faith with Western brands and pop culture in his bright and joyful portraits. The positivity his work exudes makes it not only irresistible, but slyly thought-provoking too.
"Emotion penetrates the soul, so I find that humor and fun are the best tools to use," he said on the phone from Belgium, where he's based. "I can't change people's prejudices; I can only show them that there is so much more to us than they might think."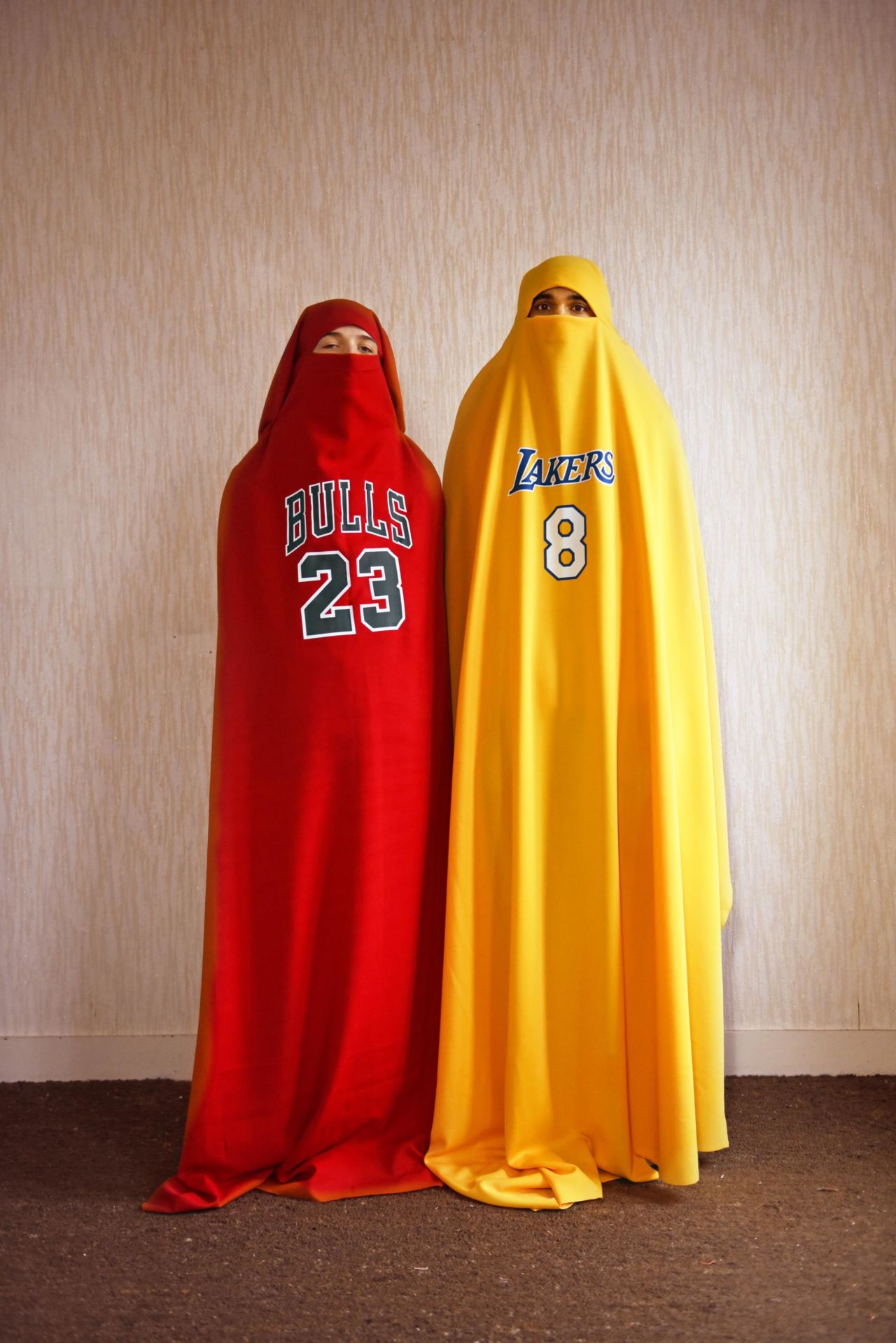 Lamrabat was born in an Amazigh village in the north of Morocco and grew up in the Flemish city of Sint-Niklaas in Belgium. One of nine children, he recalls feeling different from his schoolmates.
"Everyone had designer sneakers and I had the cheapest running shoes, but I used to tell them, 'I'm so smart, I can run much faster because they're so light.' Creativity really started for me as a way to deal with being different."
Lamrabat studied interior design at the Royal Academy of Fine Arts in Ghent, Belgium, before turning to photography. While he initially struggled to find his voice, his vision began to crystalize during a trip back to Morocco three years ago. "After not working and rediscovering Morocco, it was right there, standing in front of me like a big-ass elephant," he recalls.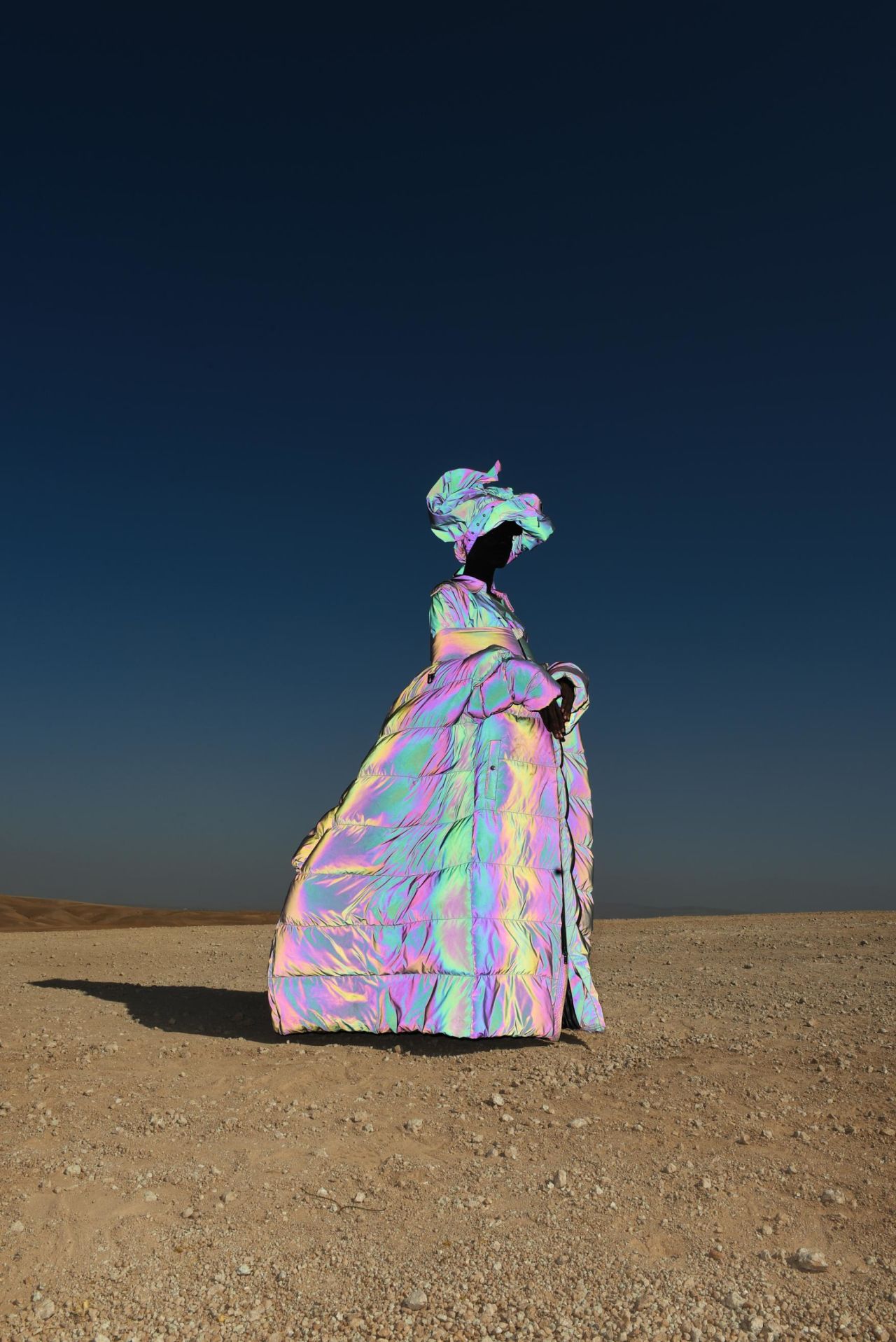 Existing and creating between many worlds – Moroccan, Berber, African, European, Muslim – led Lamrabat to create his own "Mousganistan" – a colorful universe where the North African diaspora finally feel at home. Here, McDonald's golden arches become henna and Mexican wrestling masks accessorize caftans.
"For those living between cultures, you feel like you have to choose and sometimes you feel like a sell-out," he said. "That's why I started this Mousganistan thing, because we don't have to choose. And if you have both, and can navigate between them, then that makes you unique."
A recurring motif in his recent work is the Nike swoosh. In one photo, it appears on the side of a pair of babouche slippers; in another, a young man wearing a djellaba (a traditional, loose-fitting robe) eats a slice of watermelon carved into its distinctive shape. Suddenly, these garments don't seem so conservative.
"The djellaba can look super fashionable and I love that it's a blank canvas making status disappear. Why not create work that lets people see it as a beautiful thing?" he said. "I'm waiting for the moment to drop a djellaba collection because when I wear it in Belgium, people stare."
Lamrabat also dresses his models in the niqab or covers them completely in a layer of fabric. While this too reframes modest dressing ("I love showing girls wearing the niqab and having fun") it also means the viewer can see themselves in the work. "If you hide a face, the mystery starts. When people read images, the first glance is always to the eyes – eliminate them and people go straight to the third sight. After that, maybe I can create a fourth, a fifth and a sixth sight."
Leaving the images open to interpretation means the work can resonate more widely. "Two people kissing under a scarf has been read as being about homosexuality or two people meeting for the first time after a wedding," he said. "For me it's just nice to start the conversation and make you think because normality doesn't actually exist."
Lamrabat staged his debut solo show last year in his hometown, which was the first time he'd really shown his parents his work. "That was the best experience of my life. Having people showing love and congratulating my parents was very emotional," he recalled. "As an immigrant, you always worry that your parents won't approve of what you do."
The past year has seen the artist in high demand, exhibiting in Abu Dhabi, Paris, Lagos and Amsterdam and shooting covers for magazines including Nataal, Stylist and Tush, as well as a campaign for YSL Beauty.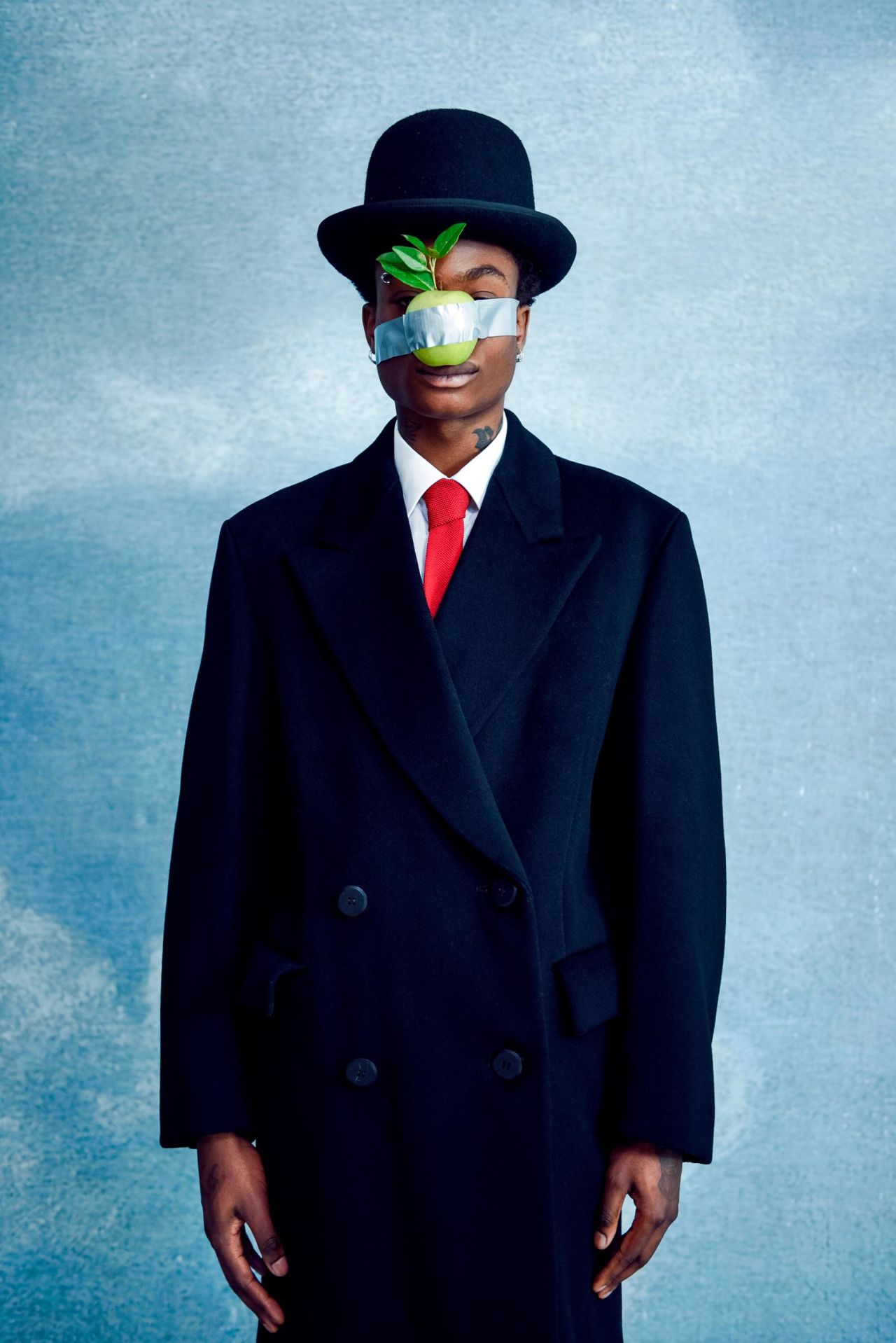 For a recent Italian Esquire editorial, Lamrabat merged time periods rather than cultures by re-imagining historical portraiture. (In one shot, René Magritte's "The Son of Man" gets a 2020 facelift.) The playful story was unmistakably him yet, though it didn't feature any North African aesthetics.
"My biggest nightmare is being chosen for something because I am African or Moroccan or Muslim and not because of the quality of my work," he said.
Lambrabat hopes his success lays the groundwork for the third-culture kids to come. "I love where I'm from. My life goal is to show that we are creative and we're moving with everyone else. We are here and we have the right to be ourselves."
Mous Lamrabat's online exhibition "Sir Mix A Lot" runs from May 6 - June 14 on Artskop.com.