Editor's Note: Featuring the good, the bad and the ugly, 'Look of the Week' is a regular series dedicated to unpacking the most talked about outfit of the last seven days.
Are you into cosplay? If you're plugged into luxury fashion's latest trends, the answer might unwittingly be yes. From Loewe's Spring-Summer 2023 Minnie Mouse stilettos (which have already received the Kylie Jenner seal of approval) to Balenciaga's Hummer Derby clown-like loafers, playful footwear appears to be on the rise. This week, another pair of shoes has entered the chat: The Big Red Boot.
Unveiled by provocative New York-based art collective MSCHF — the same group responsible for Lil Nas X's satan sneakers and these eye-wateringly expensive "Birkinstocks" — the giant rubber boots are goofy, impossibly round and suspiciously similar to those worn by Japanese manga character Astro Boy. "Cartoon boots for a Cool 3D World," read the MSCHF press release. "If you kick someone in these boots they go BOING!"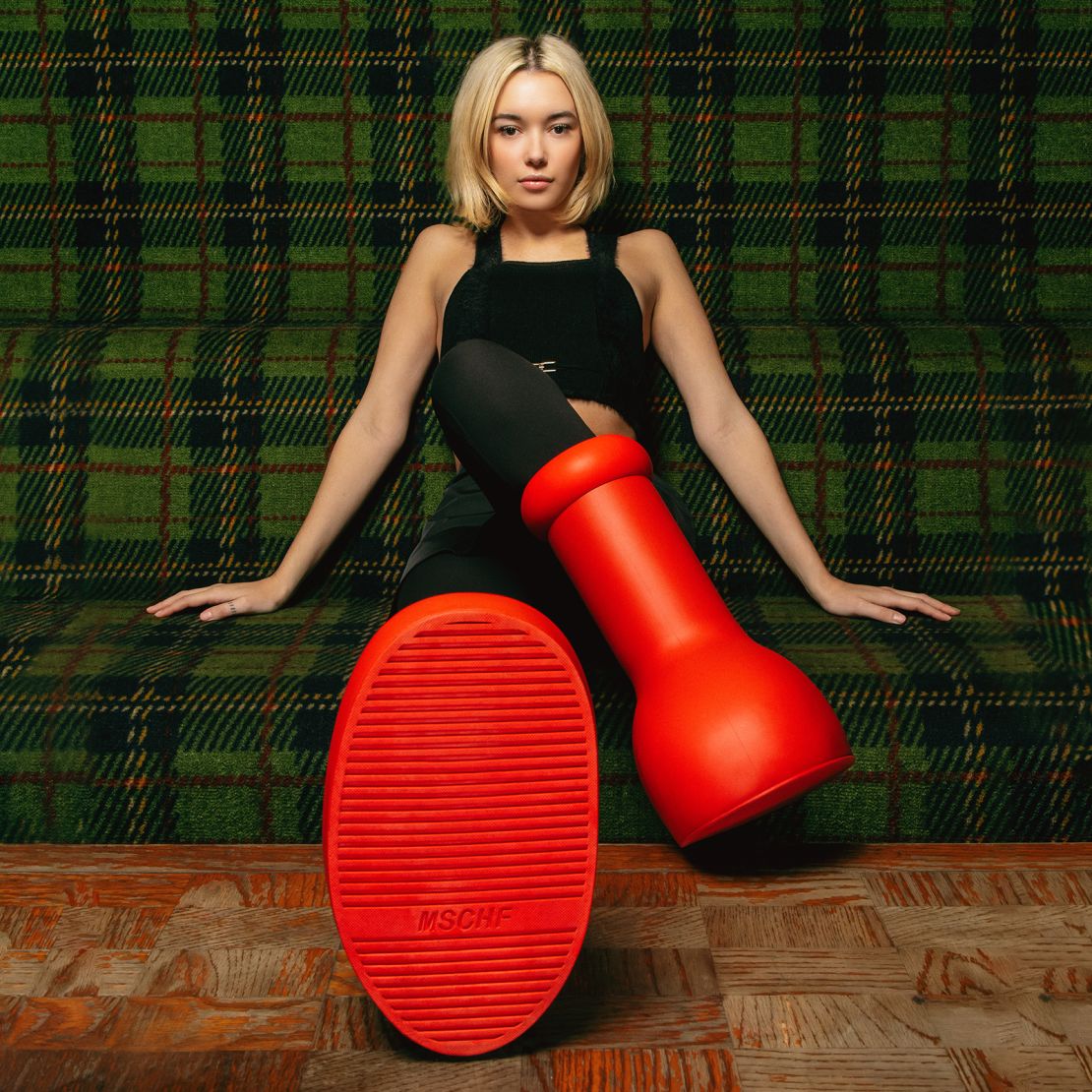 The shoes, which will go on sale February 16 for $350, have — unsurprisingly — caught the internet's attention. On TikTok, one video styling the boots has so far exceeded 3 million views and over half a million likes in 24 hours.
Prospective buyers are making themselves known across social media. "How much I need them NOW," exclaimed one Instagram follower under MSCHF's original post. "Those big red boots will be mine," another tweeted.
"Cartoonishness is an abstraction that frees us from the constraints of reality," said MSCHF.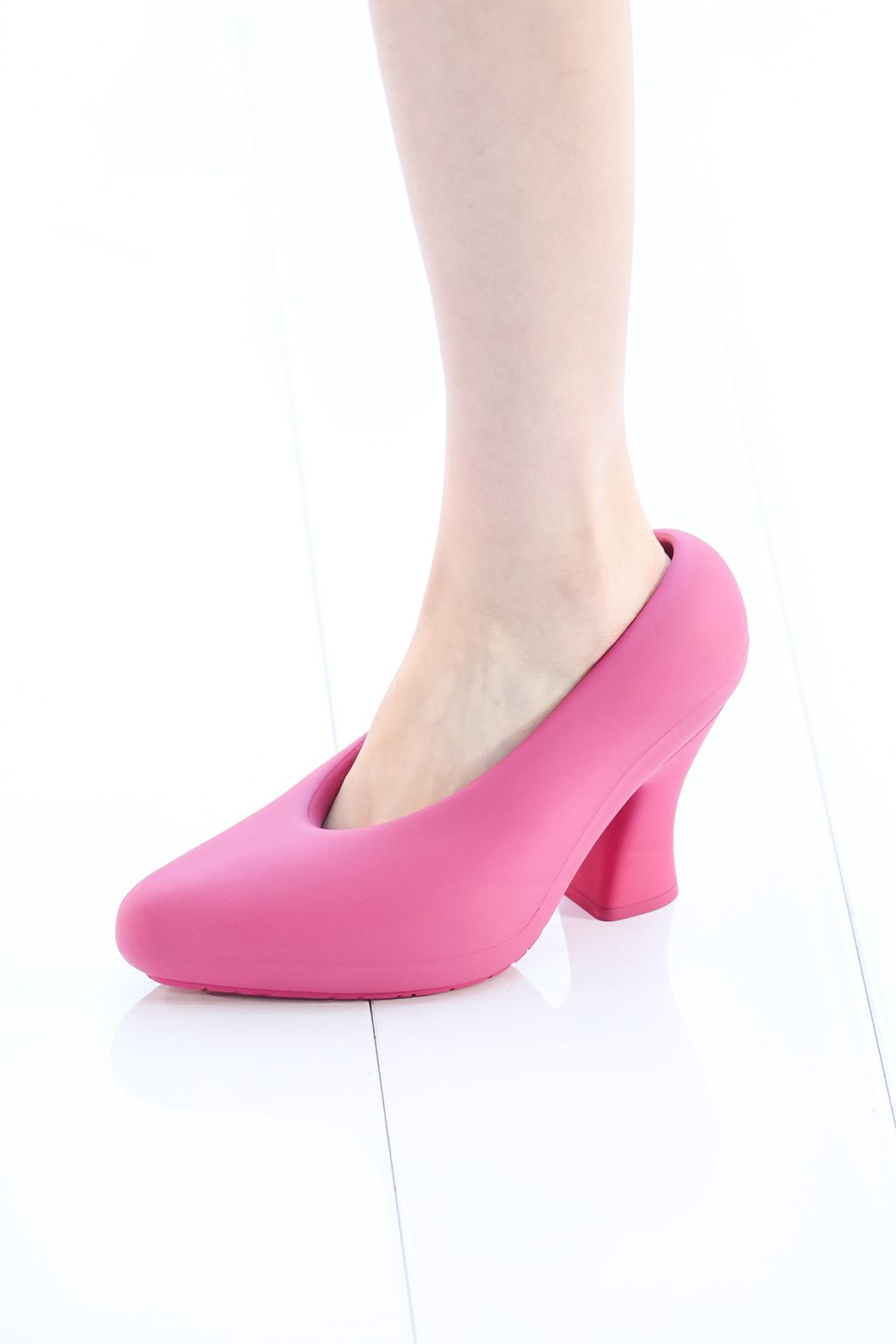 After years of practical pandemic dressing, fashion appears to be entering its silly era. At the recent Grammy Awards, Harry Styles wore a bedazzled "clowncore" jumpsuit by emerging brand EgonLab. Ten days before that, Doja Cat sat front row at the Viktor and Rolf couture show in Paris (which featured upside-down and sideways-turned ball gowns removed from the model's bodies) in a makeshift mustache fashioned from eyelash extensions. And during the menswear shows in Milan, British label JW Anderson collaborated with rain boot brand Wellipets to create these frog-faced mules.
MSCHF often challenges convention by staging stunts or releasing products that vehemently go against the grain. But in this instance, the collective's Big Red Boots are boinging onto the bandwagon.
Top image: Model Sarah Snyder has appeared in a series of campaign-style images for the launch of the boots.