Story highlights
On August 2, Calvin Klein announced that Raf Simons would be joining the brand as chief creative officer
Previously, Simons had held the reins at Christian Dior and Jil Sander, as well as his own menswear label
Simons will show his first womenswear and menswear collections for the brand in January 2017
When venerable American fashion house Calvin Klein announced it had crowned Belgian designer Raf Simons as its first ever chief creative officer (replacing Francisco Costa on womenswear and Italo Zucchelli for menswear) in early August this year, the fashion community was alight with excitement.
One of the world's most respected designers, Simons joined the brand almost a year after leaving the top post at Christian Dior, where he was praised for modernizing the couture house with the same tactics that have made his eponymous menswear line an international favorite for the last 21 years.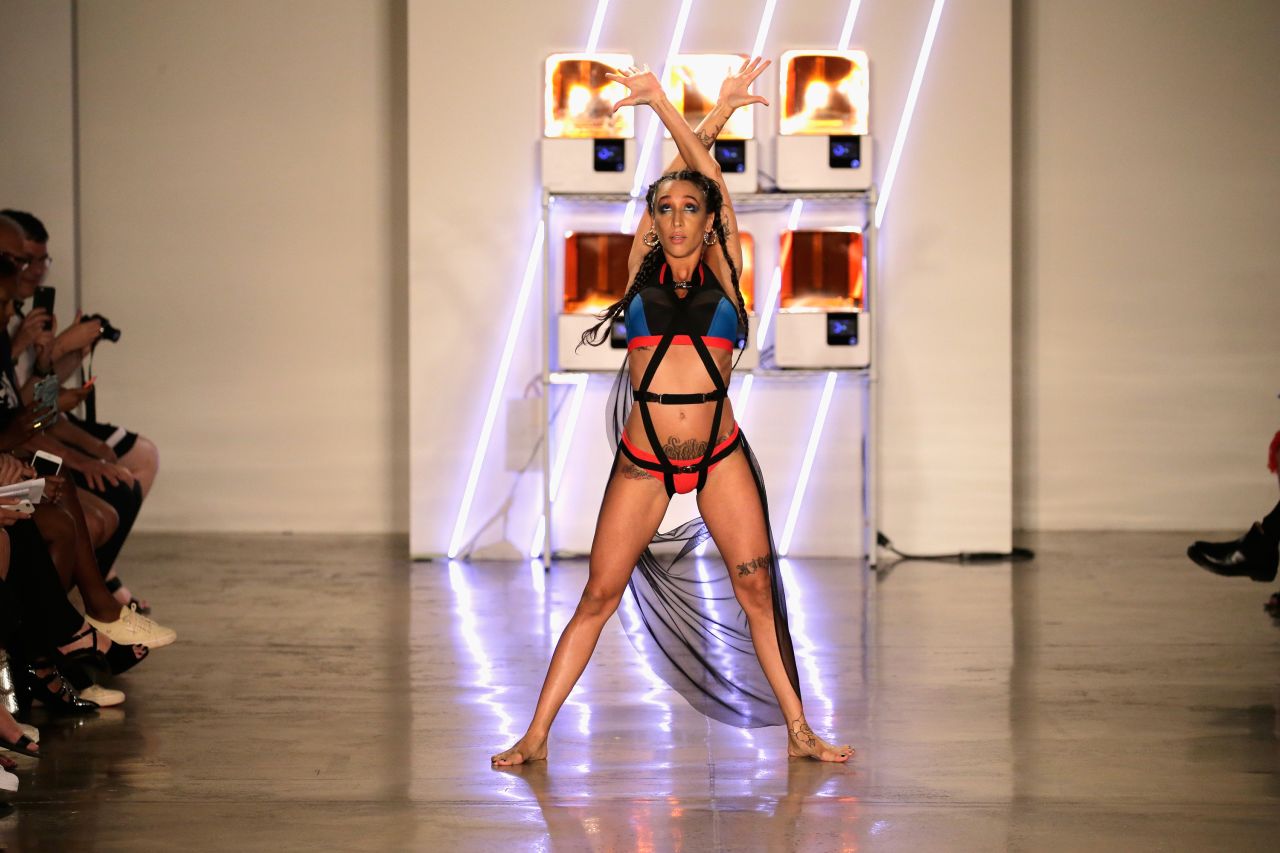 Highlights from New York Fashion Week: Spring-Summer 2017
Simons' move to Calvin Klein – which would see the Antwerp-based designer relocate to New York – is largely considered a coup for the brand and the city at large, an opportunity to restore Calvin Klein to its position as an agenda-setting fashion brand and add creative credibility to New York's fashion scene, which is widely derided as overly commercial.
But what will happen when Simons takes to New York for the first time to present his debut collection at New York Fashion Week next January? Valerie Steele, director and chief curator of The Museum at the Fashion Institute of Technology in New York breaks down the hype and expectations.
Who is Raf Simons?
Valerie Steele: Raf Simons is one of the most admired designers to emerge over the last 15 or 20 years. His menswear has always been really cutting edge, and has a huge fan base. And when he was designing womenswear for Jil Sander, he did an incredible job – particularly the last couple of collections – which attracted the attention of the House of Dior, which then hired him. There he was again very successful, taking the house's motifs and giving them a more modern spin.
Why are we still talking about Calvin Klein?
Just the fact that you can say Calvin like you can say Ralph indicates that Calvin Klein became more than just a designer, but a real celebrity.
Calvin Klein and his company have been tremendously important in the American industry, both for creating youthful, minimalist, modern sportswear, and also because of the outstanding success of his blue jeans and his underwear, which benefited in part from absolutely brilliant advertising that Calvin himself was intimately involved with – ranging from the Brooke Shields' blue jeans ad, to Marky Mark and Kate Moss in their underwear on every bus stop in New York.
Why should we care that the two are joining forces?
Almost everybody, including me, thinks it was a brilliant choice. Raf has a very young and modern aesthetic, and I think he's the perfect match for this house.
When you're looking at the runway collections, what Calvin Klein has always been known for is modernism and minimalism. Whether it's a slip dress or beautifully fitted trousers, a coat, that's the kind of thing which formed the basis of the collection over the years.
Potentially, Raf could make both women's and men's collections really sought after, so they could sell for much more than what they've been selling for and could really lead the brand. (The collection is only a tiny percentage of what was sold under the Calvin Klein name – you also have many more bridge and lower-end collections, and you of course have the jeans and underwear.)
How will this benefit New York Fashion Week?
Fashion is a globalized business now, so the difference between fashion capitals are beginning to blur. But stereotype would have it that New York is primarily commercial; Paris, creative; London, street style or youthful; and Milan, luxurious but somewhat staid.
New York has really world-class designers that everybody wants to see anyway, but there are also a lot of very commercial and not-very-interesting designers and manufacturers that also show at New York Fashion Week. Raf will add a lot of the glamor and charisma of Paris Fashion Week to New York.
Maybe journalists from Europe who might not come otherwise will come over, or (publications) might send more people over, which might give it greater coverage. There are high expectations. I haven't heard mention of any specifics about what he's going to do, but the potential is tremendous.