As traders sit by the side of their boxed compartment stores at the New Alade market in Ikeja, Lagos, the majority of sales are on imported clothing and textiles. Tailors unroll reams of Dutch wax fabric, known as ankara print, across their cutting desks, while sales girls hang racks of colorful outfits originally designed to European tastes.
Nigeria was once home to Africa's biggest textile industry with 180 mills employing more than 450,000 people in the 1970s and early 1980s, according to the Cornell Alliance for Science. As of 2017, there were just 25 in operation, per a 2017 review of the sector by the Oxford Business Group. Cheap imports, combined with weakening infrastructure, have driven Nigeria's textile artisans to the edge of collapse. Now, many fabrics recognized globally as "African prints" are mass-produced overseas.
But in recent years, Nigerian luxury labels working with locally made fabrics have brought new life into the industry. While dynamic brands like Maki Oh, Post Imperial, Duro Olowu and Orange Culture have incorporated motifs inspired by adire (textiles hand-painted with natural indigo dyes by Yoruba artisans in southwest Nigeria) into their collections, a new generation of talent is eagerly adopting the ancient, low-impact production methods behind traditional cloths, not just their aesthetics. For some, this has meant revisiting aso-oke, a cotton fabric woven on handlooms using techniques that have gone mostly unchanged since the 15th century.
This embrace of sustainable craftsmanship comes at a time when the fashion industry is being forced to reckon with its impact on the environment. Total emissions from global textiles production, at 1.2 billion metric tons annually, surpass those of all international flights and maritime shipping combined, according to a 2017 report by the Ellen MacArthur Foundation. If things don't change, the United Nations Environment Programme estimates these emissions will rise by more than 50% by 2030.
Here are five Nigerian designers at the forefront of this wave of change.
Founded: 2018
Location: Ikoyi, Lagos
Born in Lagos, Adeju Thompson was persuing a degree in fashion design at Birmingham City University, before he was forced to drop out due to financial pressures. "It was a heartbreaking experience," the 29-year-old recalled. But luck was on his side: he was able to land an internship with designer Amaka Osakwe at Maki Oh, the luxury Nigerian label worn by Michelle Obama and Lady Gaga, soon after.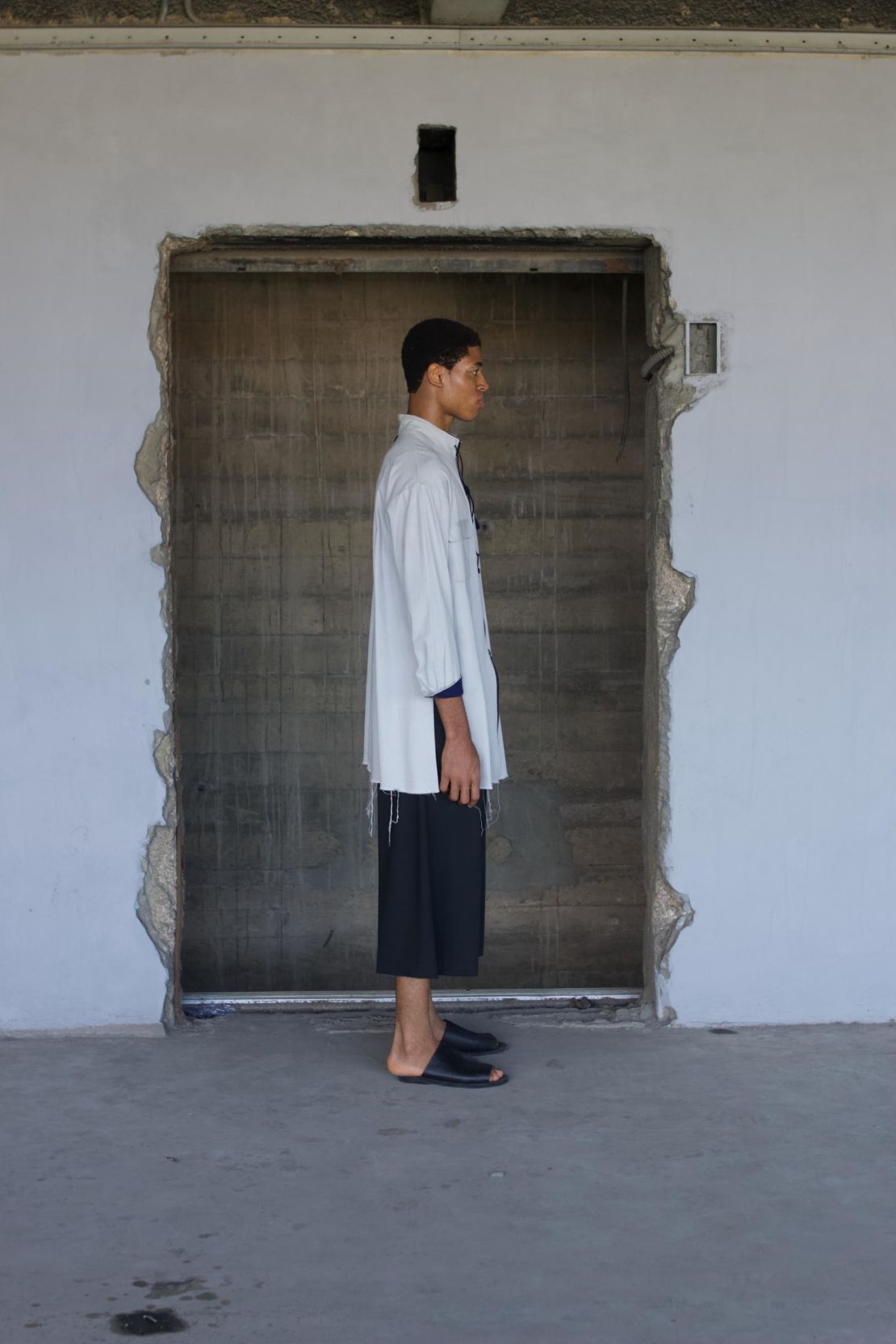 In 2018, Thompson set out on his own and started his gender-neutral label Lagos Space Programme, taking inspiration from sources as varied as Afrofuturism and Japanese designer Yohji Yamamoto. But his work is primarily influenced by the narrative traditions of his Yoruba roots. Flowing trousers and waistcoats are made from aso-oke and printed adire.
"Historically, when people wore adire it really was like a form of storytelling," Thompson said. The motifs can communicate where a person was born, or that they are in mourning.
For Thompson, the decision to keep things local "was very practical" in terms of controlling logistics, but also a way to ensure the quality of his collections.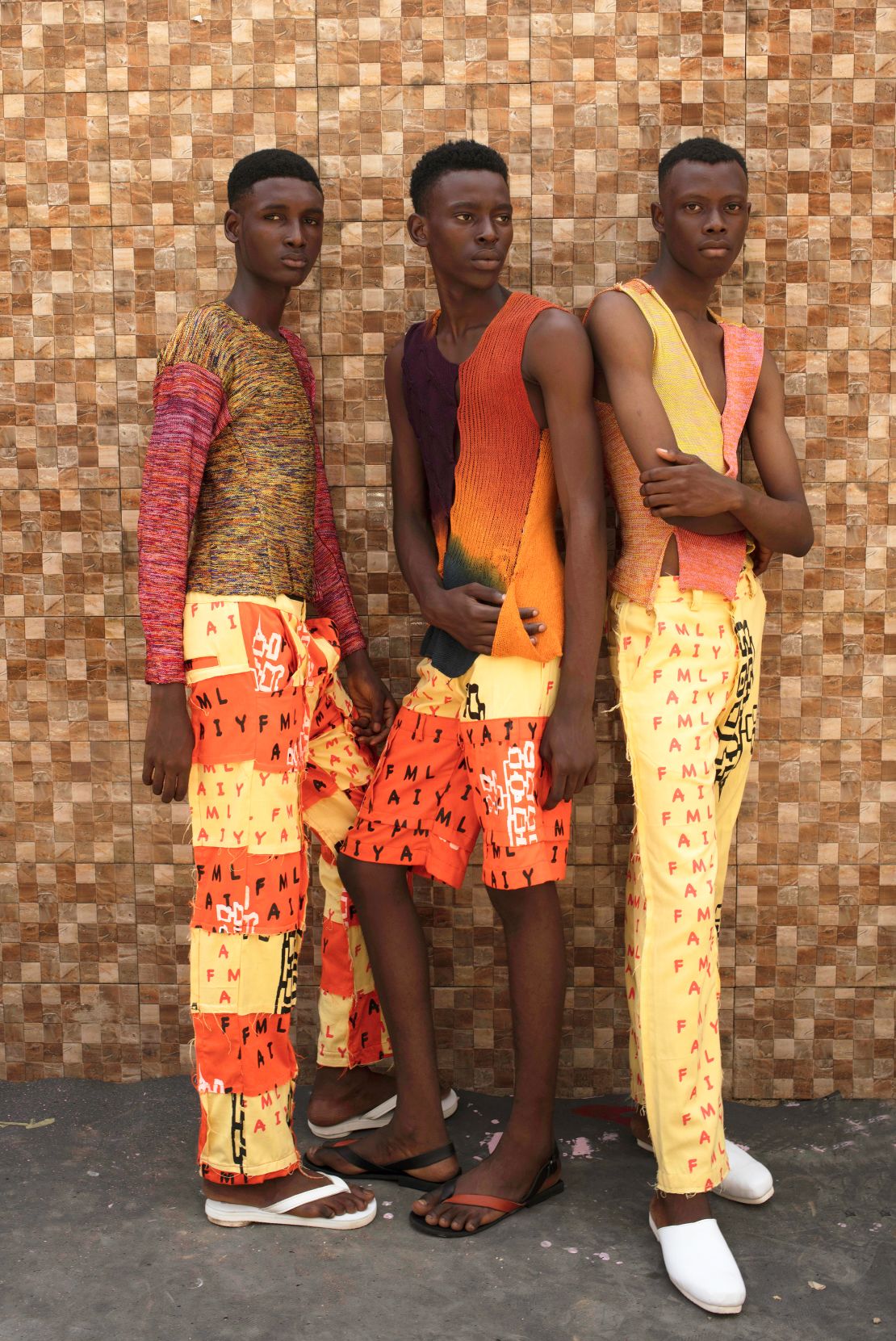 Founded: 2015
Location: Yaba, Lagos
In Bloke Nigeria's photo shoots, bikini tops ruffle demurely over young male bodies at a time when gender constructs are increasingly being broken down. "I look at garments with the same perspective as furniture," said Faith Oluwajimi, the brand's 24-year-old creative director and founder. "I've never seen anyone… say this is a men's or women's chair."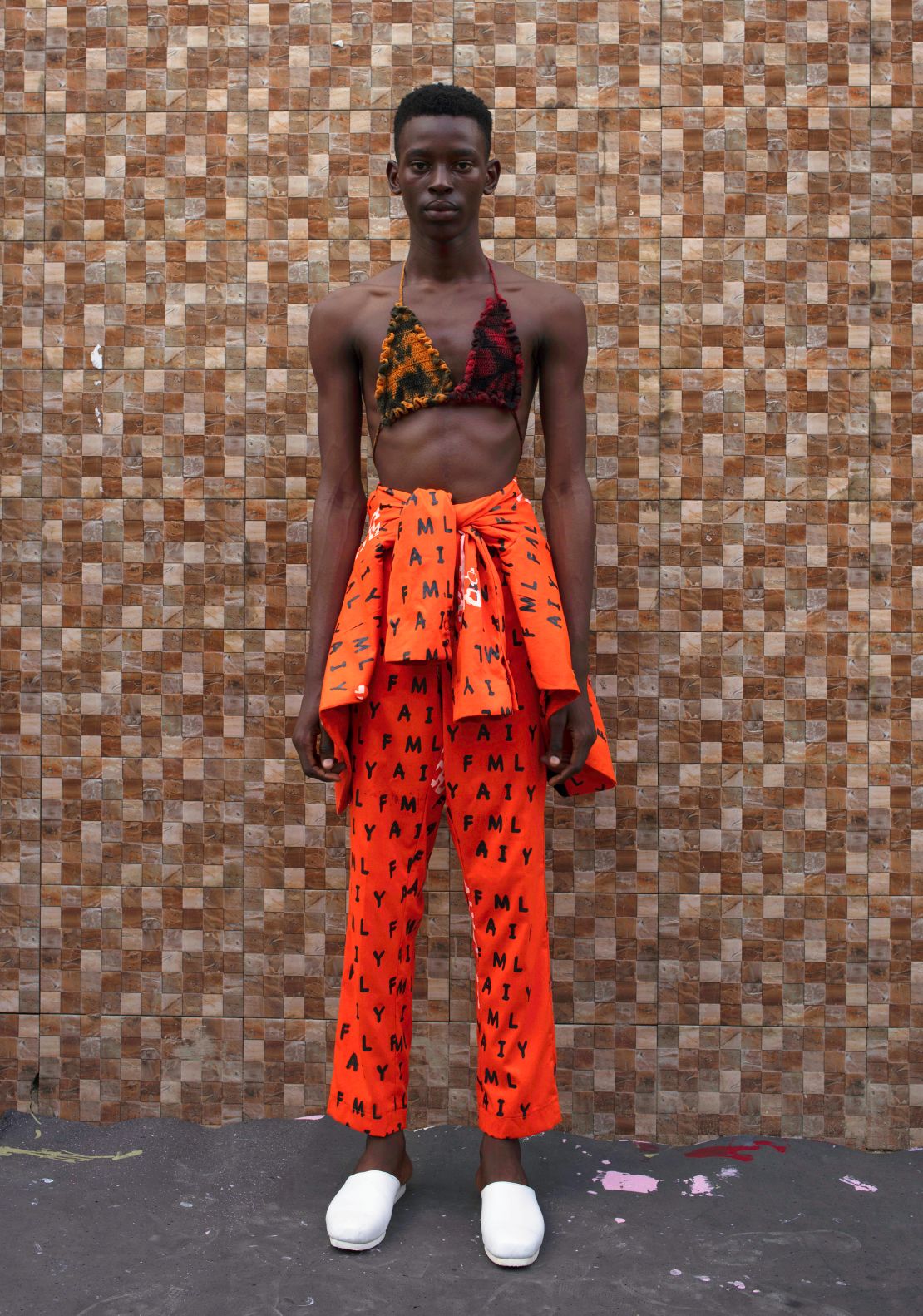 Born in Ijebu Ode in southwest Nigeria, Oluwajimi graduated with a degree in agriculture from the Federal University of Agriculture in Abeokuta, but shifted his focus to fashion in his final year. He honed his technical design skills watching YouTube videos and reading e-books before launching Bloke in 2015.
Almost all of Bloke's artisans are from Lagos and neighboring communities. "We visit the artisans at their workshops, sometimes we invite artisans to our workshop to curate," he explained.
Oluwajimi believes this way of working, coupled with the brand's success overseas, is helping to create local jobs. "The more access to markets that the label has, the much more beneficial it is to the artisans," he said.