Inside the halls of New Jersey's MetLife Stadium, a horror movie villain appeared. Hours before the New York Giants met the division rival Washington Redskins for a late October game, an upscale Jason Voorhees arrived to haunt the competition in a custom, all-over print Fendi mask, complete with matching bucket hat, jacket, and shirt. Halloween was the occasion, but it was barely more than any given Sunday for star receiver Odell Beckham, Jr.
Since pulling off an impossible one-handed catch late in his rookie season, the NFL's highest paid wide receiver hasn't let the spotlight fade. Off the field, he consistently wears the most hyped pieces in menswear, along with his trademark bleached hair and dangling earrings. In a league that still skews older and more conservative, 26-year-old Beckham – known simply as OBJ – is the NFL's foremost embodiment of youth culture, his boldness and earnestness breathing fresh air into the often-stuffy sport.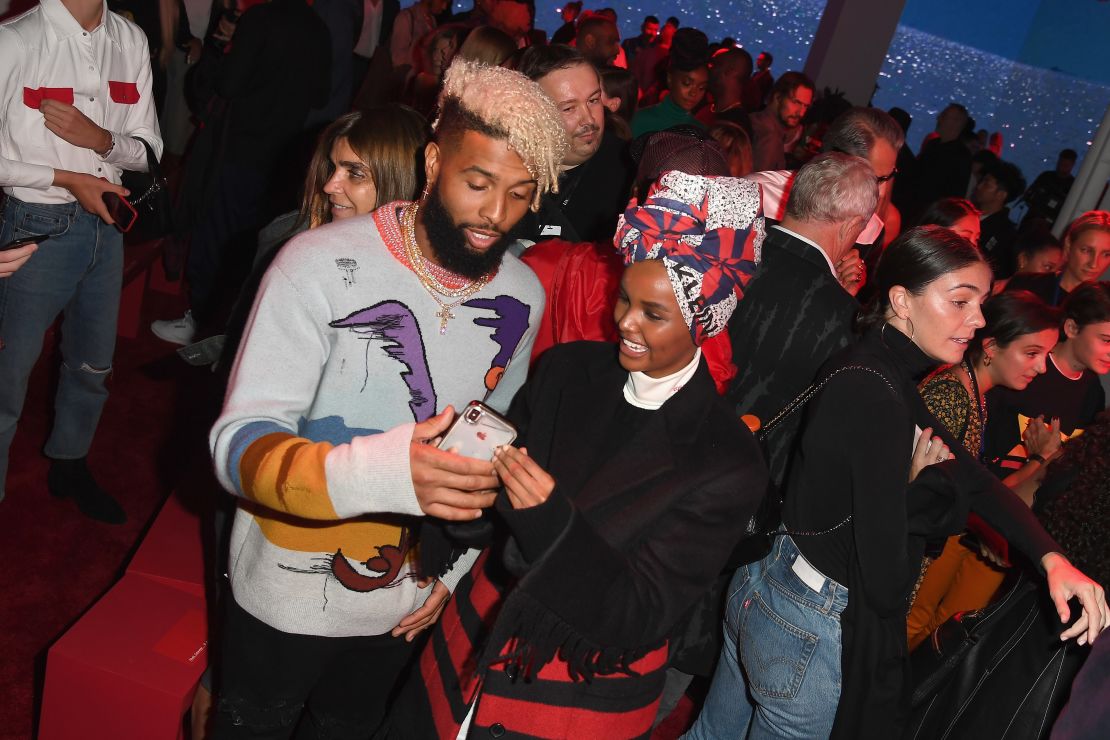 "Football's view of the collective tends to follow the military model of top-down deference to coach and, especially, owner," Mark Leibovich wrote in "Big Game," an unwavering look inside the league.
"NFL owners tend to have a greater need to flaunt their place atop the sports hierarchy than owners in other sports. They feel the need, for whatever reason, to reinforce the Tex Schramm 'You guys are cattle and we're the ranchers' sensibility.'"
The NFL is flush with spectacular athletes, but Beckham has set himself apart by becoming not only one of its star players, but also one of the sport's most marketable faces, a rarity for non-quarterbacks. Beckham's unrelenting personality has made his every action, from getting dressed to addressing the media, just as memorable as his acrobatic displays on the field.
This brashness makes him a constant source of controversy while also putting him in a small club of NFLers who can actually sell shoes.
The NBA talent pool is always being replenished with the perfect mixture of talent and personality required to sell sneakers. Breaking the same ground is much harder in football. In the past 30 years, only 17 NFL players have been deemed worthy of their own sneaker.
With the Nike SF AF-1 Mid "OBJ," a tactical take on the Air Force 1 in an NYC taxi colorway, Beckham joined the likes of Bo Jackson, Deion Sanders and Randy Moss. In basketball, a signature shoe is a sign that you've made it. In football, it shows you've transcended the sport.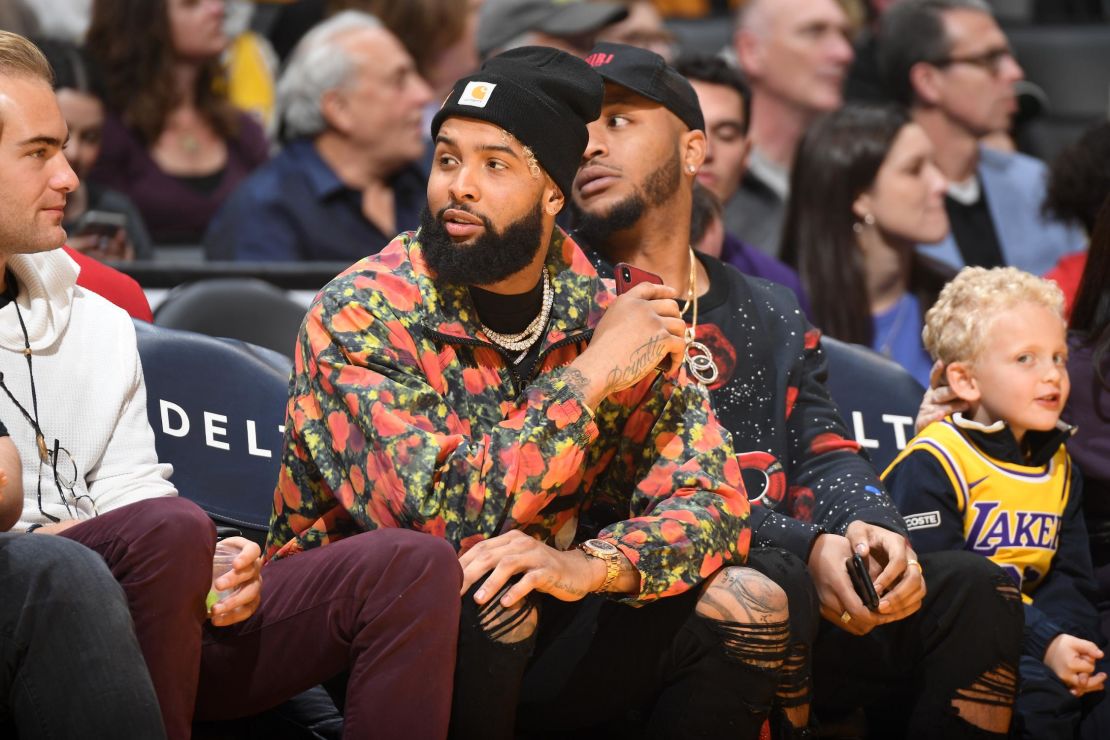 "Being popular in the NFL is such a difficult proposition," GQ style features writer Cam Wolf said in a phone interview. "Walking down the street, he would not be able to get past crowds of people like Deandre Hopkins and Antonio Brown, who are both big fashion guys but are much more anonymous. You have to be a much more diehard