The expectant staff at Cambridge University's Library had an inkling of what they'd find when the bindings creaked open and the contents of the world's oldest multicolor printed book were finally revealed.
But when the moment came, their response was awe: "What surprised us was the amazing freshness of the images," says Charles Aylmer, head of the Chinese Department at the Library, "as if they had never been looked at for over 300 years."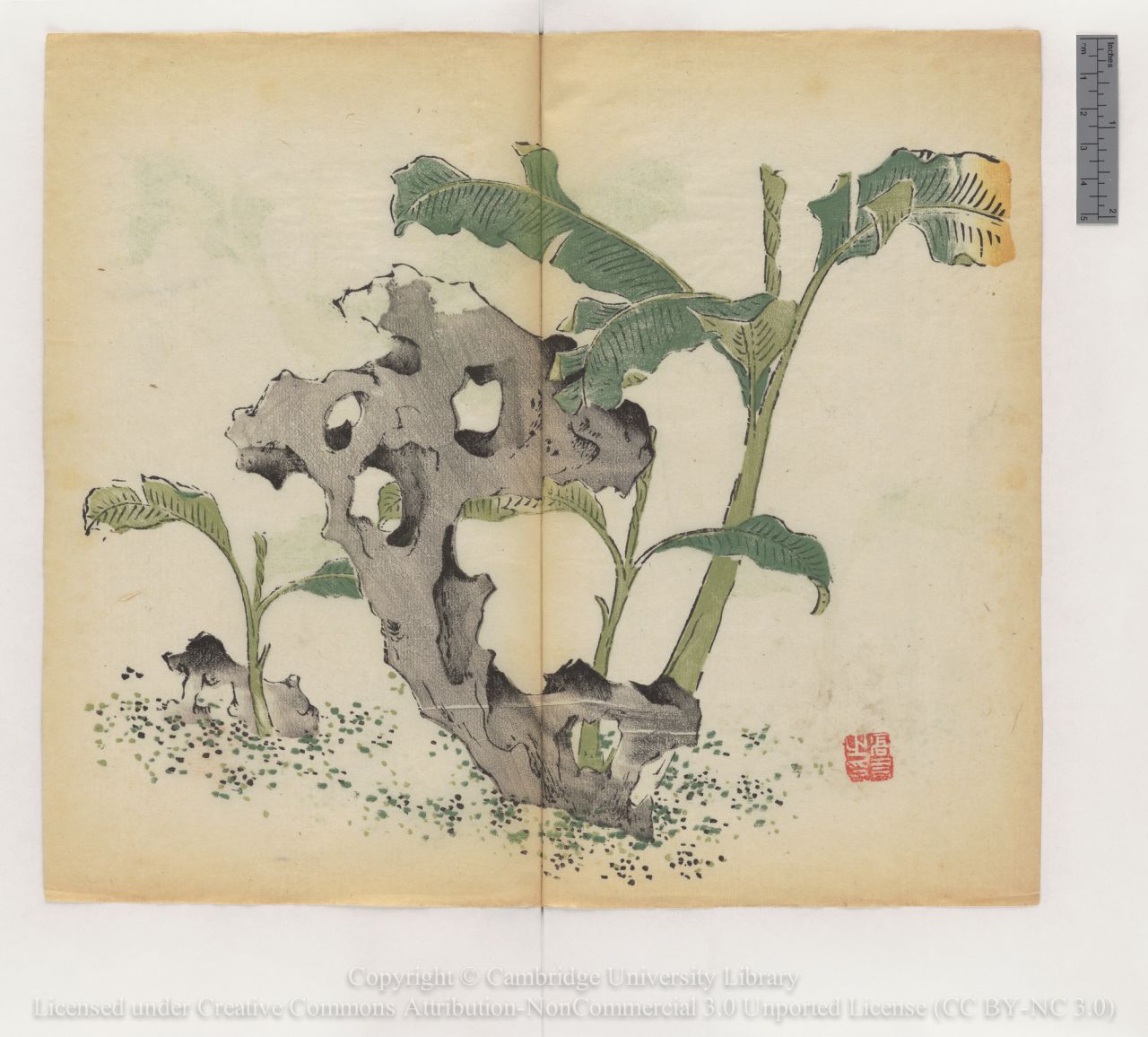 "We discovered that our copy was not only in pristine condition but also complete."
"Complete" means 138 pages of lusciously rendered multicolor paintings and sketches by fifty different artists and calligraphers, with accompanying texts, bringing the book to a total of 388 pages. These individual prints – which include incredible watercolor-esque color gradients – were made over many decades, Aylmer explains, until there were enough to compile into a book.
Clues to the appearance had come from later, partial reproductions of the book, Shi zhu zhai shu hua pu, an influential manual of calligraphy and painting created in 1633 by printmakers Ten Bamboo Studio in Nanjing, China. But this early 17th Century copy is the earliest surviving edition, and "unique in being complete, in perfect condition and in its original binding."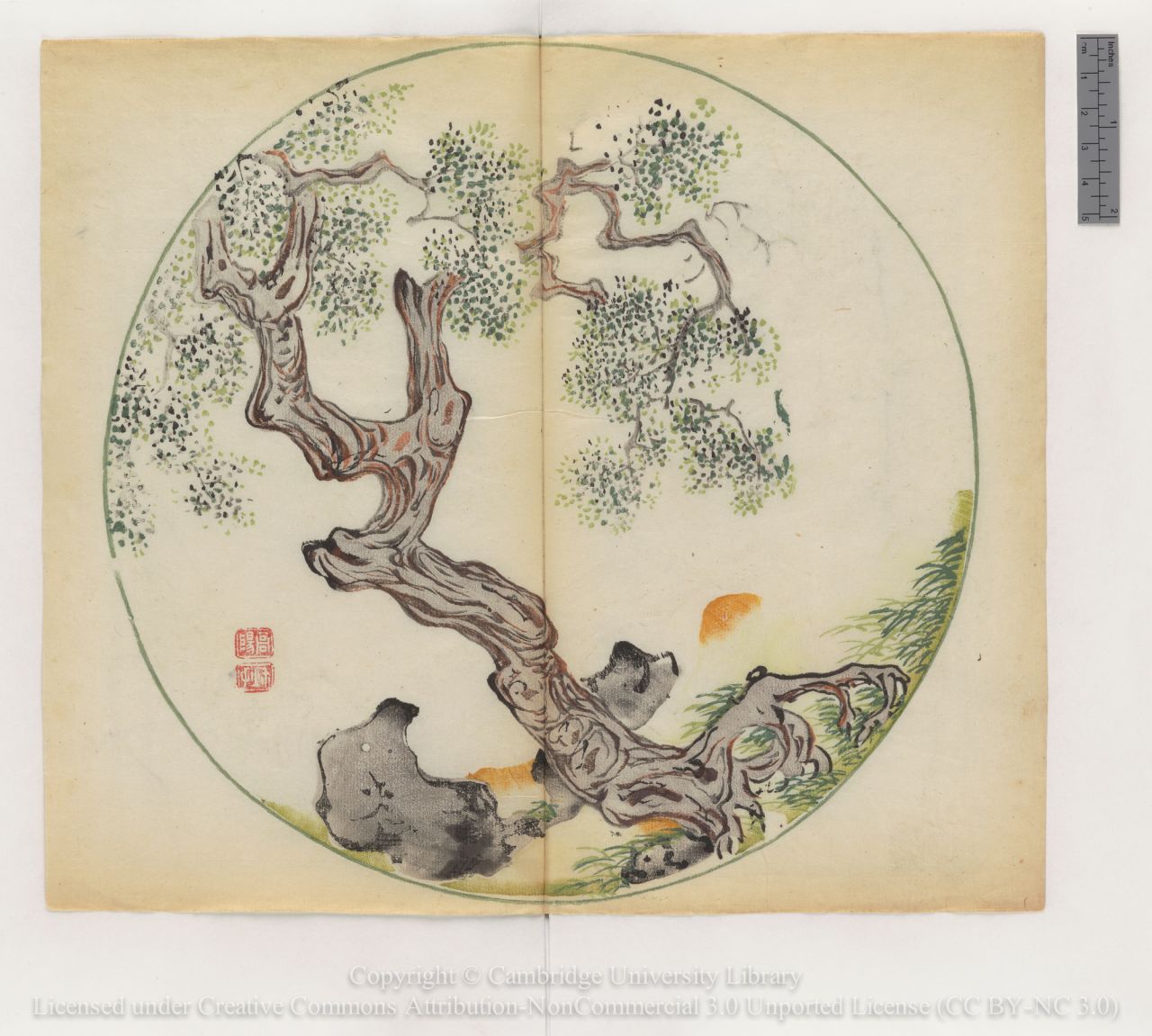 The book had been held untouched in the library's "most secure vaults," says Aylmer. Its "butterfly" binding – a traditional Chinese technique in which pages are printed on one side and stuck together – was deemed too fragile for anyone to be allowed to look inside. It was only by painstaking process over 14 days that the Library's "most experienced operatives" were able to carefully turn the pages to reveal its secrets and digitize the works.
The work suffered no damage during the process, says Aylmer, and has now returned to its place in the vaults.
The result is a set of images fully explorable by anyone, that has lit up the web since being revealed last month by the library.
Aylmer reveals how it came to be:
How was it made?
The images look like watercolor paintings, but but are actually the result of a intricate wood-block printing process.
The artist's original painting is pasted face-downward onto a smooth block of "pear, date or some other fine-grained wood," says Aylmer.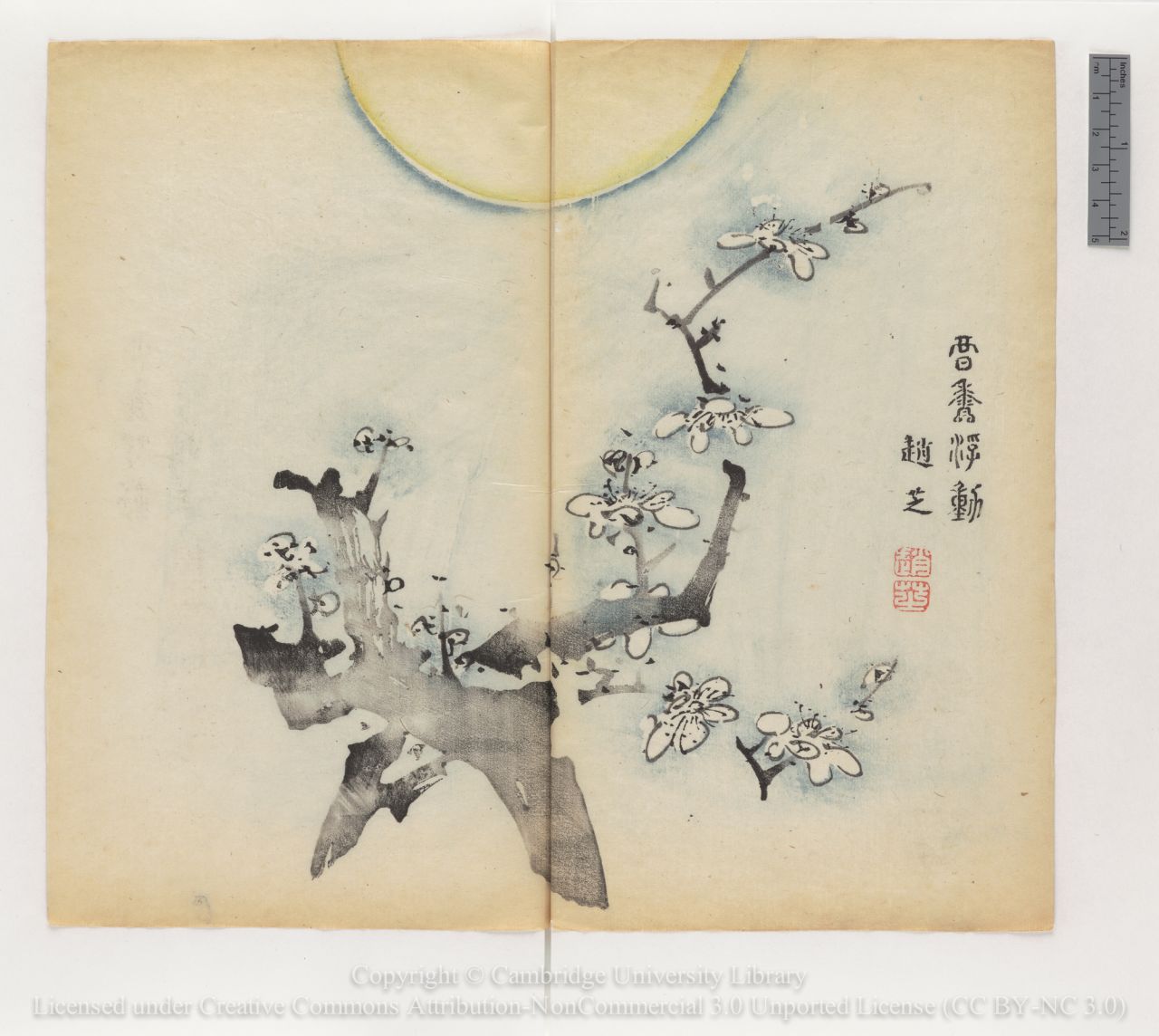 "The blank parts are carefully carved away, leaving a raised image in reverse which is inked and used to make a print."
If more than one color is required, multiple blocks are prepared, and the image is printed in different inks.
The technique is known as "polychrome xylography," or "douban." It was invented by artist and printmaker Hu Zhengyan (1584-1674), the founder of Ten Bamboo Studio. The manual is the earliest known book of polychrome xylograph prints.
Was it really a textbook for learners?
The intricate book really was intended as a manual for teaching, says Aylmer. The book provided "models of composition" and contains detailed instructions on brush techniques, "especially in the book on orchids."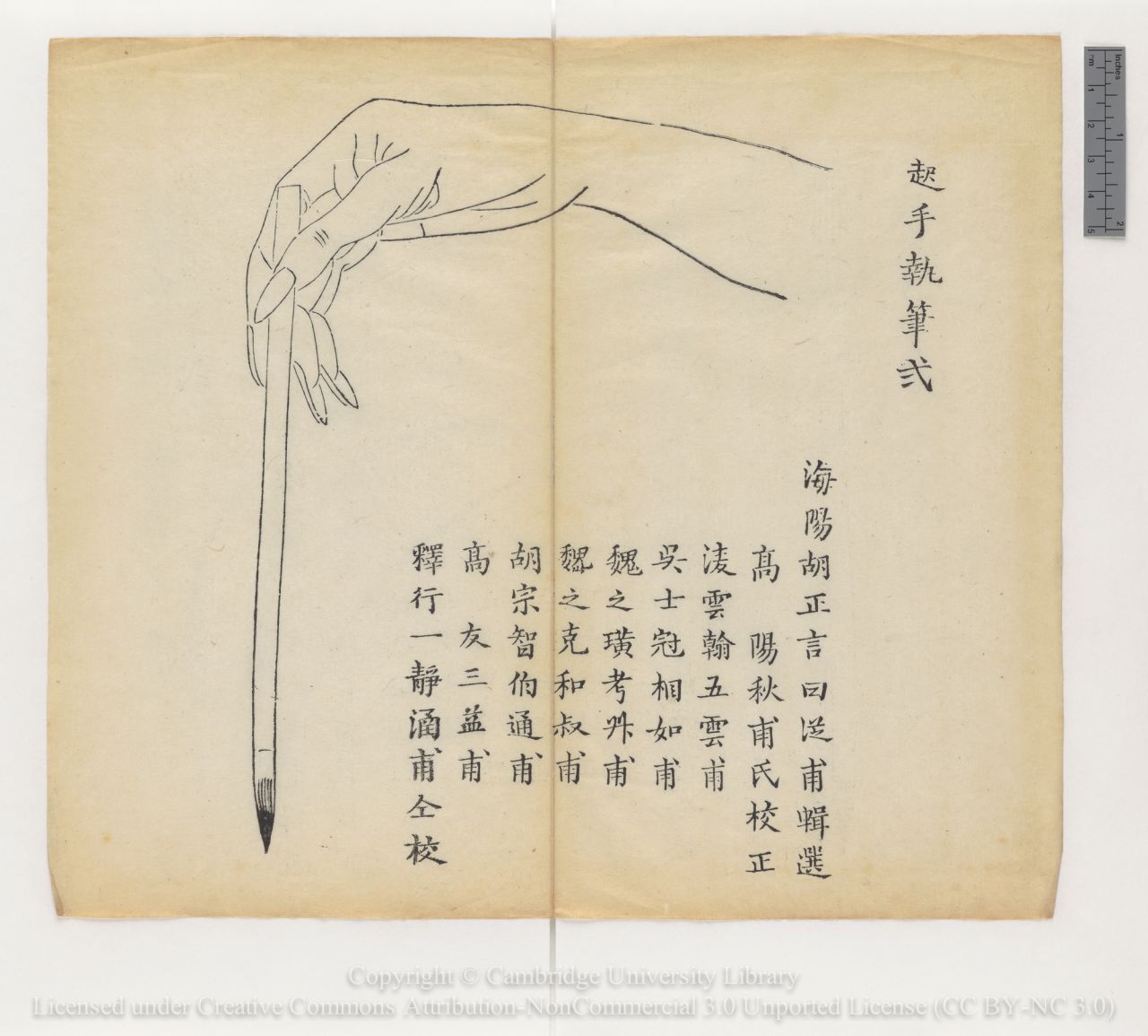 But its phenomenal beauty has meant that from the outset it has held a greater position: "Of course it can also be - and has always been - enjoyed purely as a work of art in itself," he says.
How did it get from Nanjing to Cambridge?
The book was owned by George Evans Moule, a graduate of Cambridge University who arrived in China in 1858 as an Anglican missionary, explains Aylmer. Moule became the first Bishop of Mid-China in 1880.
After his death, the book was given to Cambridge University Library by his son Arthur Christopher Moule, who was born in China, and became Professor of Chinese at Cambridge University in 1933.
Was this the beginning of a boom in beautiful color printing?
The manual was highly influential and much prized, especially in Japan where it inspired a whole new branch of printing, explains Aylmer, but the technique was "so refined and so complex that it was never subsequently equaled."
You can explore more gems from the Cambridge University Library Chinese collection – from 3000-year-old oracle bones to ancient banknotes – on their site.