Editor's Note: This article was originally published in July 2016.
Story highlights
Ole Scheeren is the architect behind the newest addition to Bangkok's skyline
The MahaNakhon is now the Thai capital's tallest tower
CNN Style met with Scheeren in July, for an exclusive look at the building's design ahead of its completion (video)
German architect Ole Scheeren has been transforming Asian skylines with his signature geometric style for over a decade. From the gravity-defying CCTV tower in Beijing to The Interlace in Singapore – which was awarded World Building of the Year 2015 – Scheeren likes to challenge traditional notions of what constitutes a skyscraper.
"I don't believe in a very formulaic architecture where it's essentially the same formal language that is applied to any part or place in the world," the former partner of Rem Koolhaas' firm OMA and now principal architect of Buro Ole Scheeren explains.
"If you look at my buildings, they are not all the same. They are different because different situations inspire and require very different answers."
Bangkok rising
In line with that philosophy, MahaNakhon – Scheeren's pixelated vision of a luxury mixed-use tower situated in Bangkok's business district – looks little like the rest of his repertoire.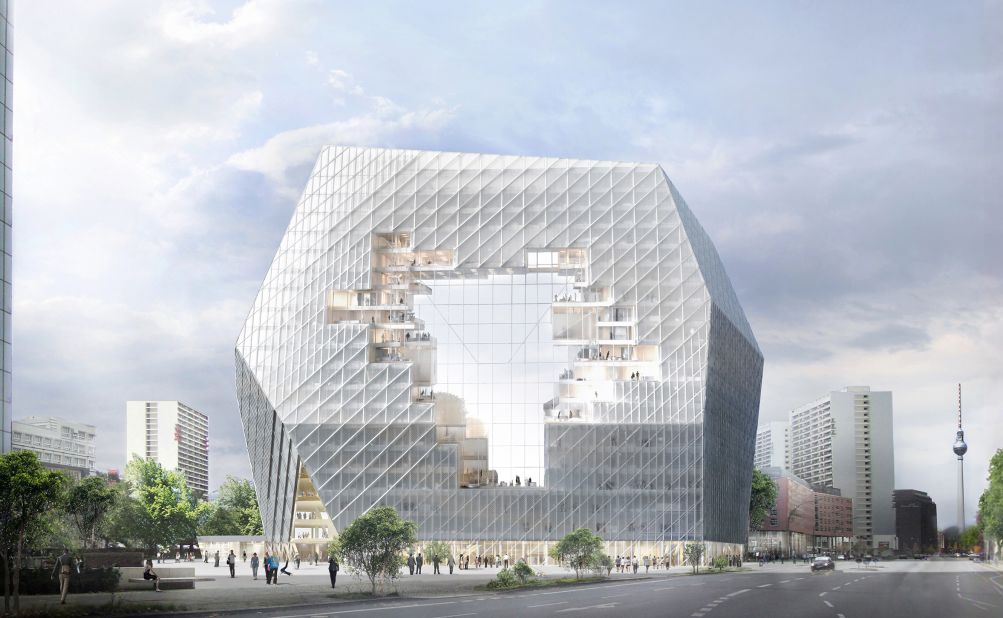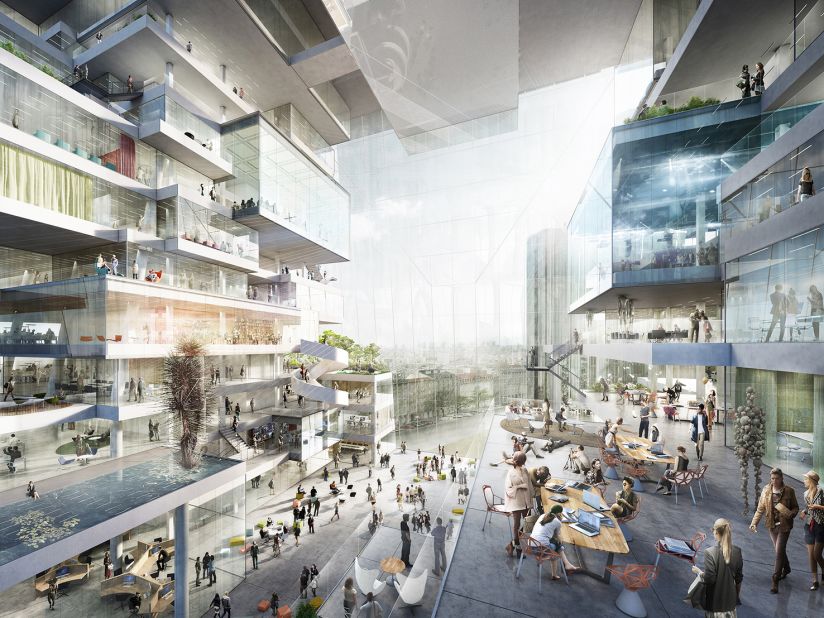 How architect Ole Scheeren builds stories with skyscrapers
Based on the shape of an extruded square, the building's central tower rises up and connects a large number of small-scale geometric extrusions to create the image of an unfinished building, or a Jenga game in progress.
"MahaNakhon is a vision of a tower that is very much about process, about becoming, about developing," Scheeren says of the building.
The architect himself lived in Bangkok in the late 1990s, an experience he says connected him deeply to the city's fabric and people.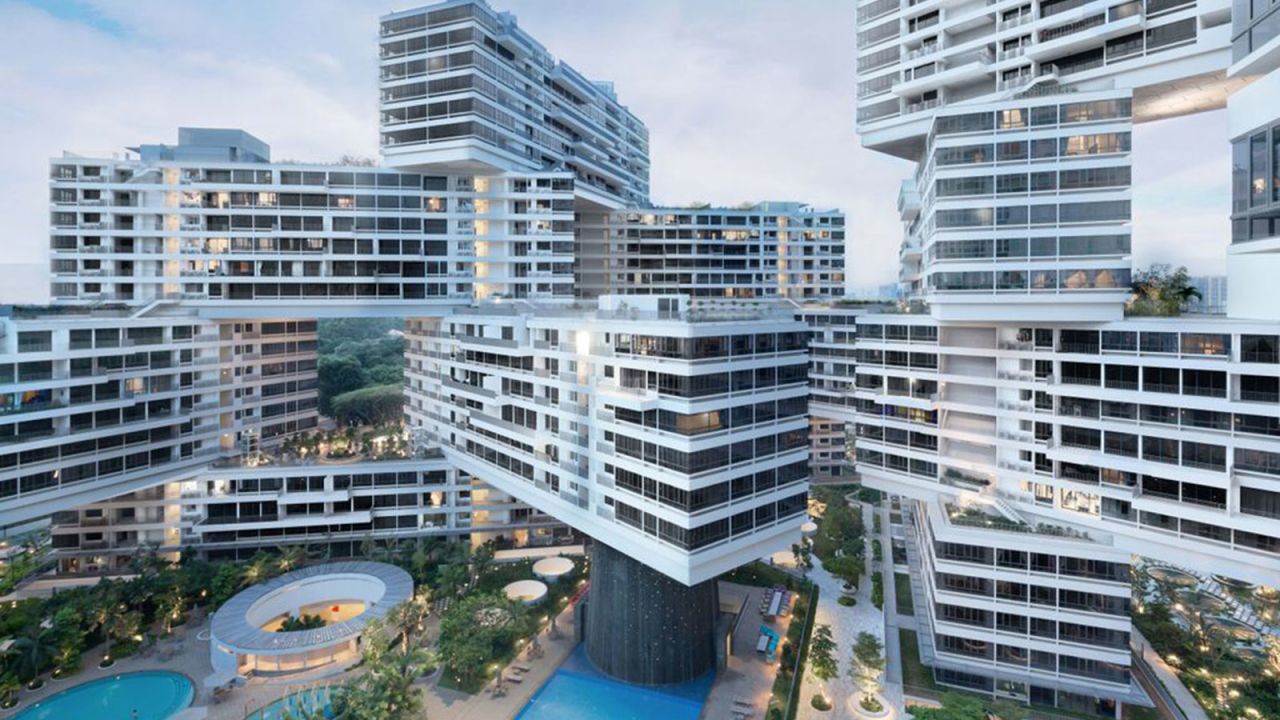 During that time, he spent six months mapping the city's "visions of the future" – some 250 unfinished towers that would never be actualized largely due to the 1997 Asian Financial Crisis and the country's political instability.
"Bangkok revealed itself as a place co-existing simultaneously between a presence of an incredibly strong past, and yet a commitment to a very futuristic and fearless relationship to urbanity," he recalls.
This contradictory mix of tradition and modernity has given Bangkok an eclectic skyline that hosts some of the craziest architecture on the planet according to Scheeren.
"It has a robot building, an elephant building, pyramids buildings, UFOs…all of that juxtaposed with traditional Thai temples, colors and textures."
Capturing intensity with space
MahaNakhon itself has withstood two revolutions, a coup and nationwide flooding in recent years but it will become the city's tallest skyscraper upon its completion later this year – "a testament of strength" according to Scheeren.
But while the building may tower above this sprawling metropolis, Scheeren says the design's distinct façade and use of space is intended to strike an ongoing dialogue with the city and capture its intensity.
"The intensity of the traffic, the noise, the spaces of the colors, it's important to capture the river…it's also the smaller scale alleys, the small grain of city," he says.
It's play with space is also used to provide relief to what Scheeren believes are the building's most important component – its inhabitants.
"I believe in the interest of space and also the power of space to do something to the people that inhabit it," Scheeren says.
"By revealing the people that are in the tower, you are suddenly connected back to the urban life of the city, the public realm…the public inhabitance is a very strong theme in a way."