Claude Ruiz-Picasso, the younger son of Pablo Picasso, has died in Switzerland at age 76.
His death on Thursday was confirmed by Jean-Jacques Neuer, his lawyer for the past 25 years.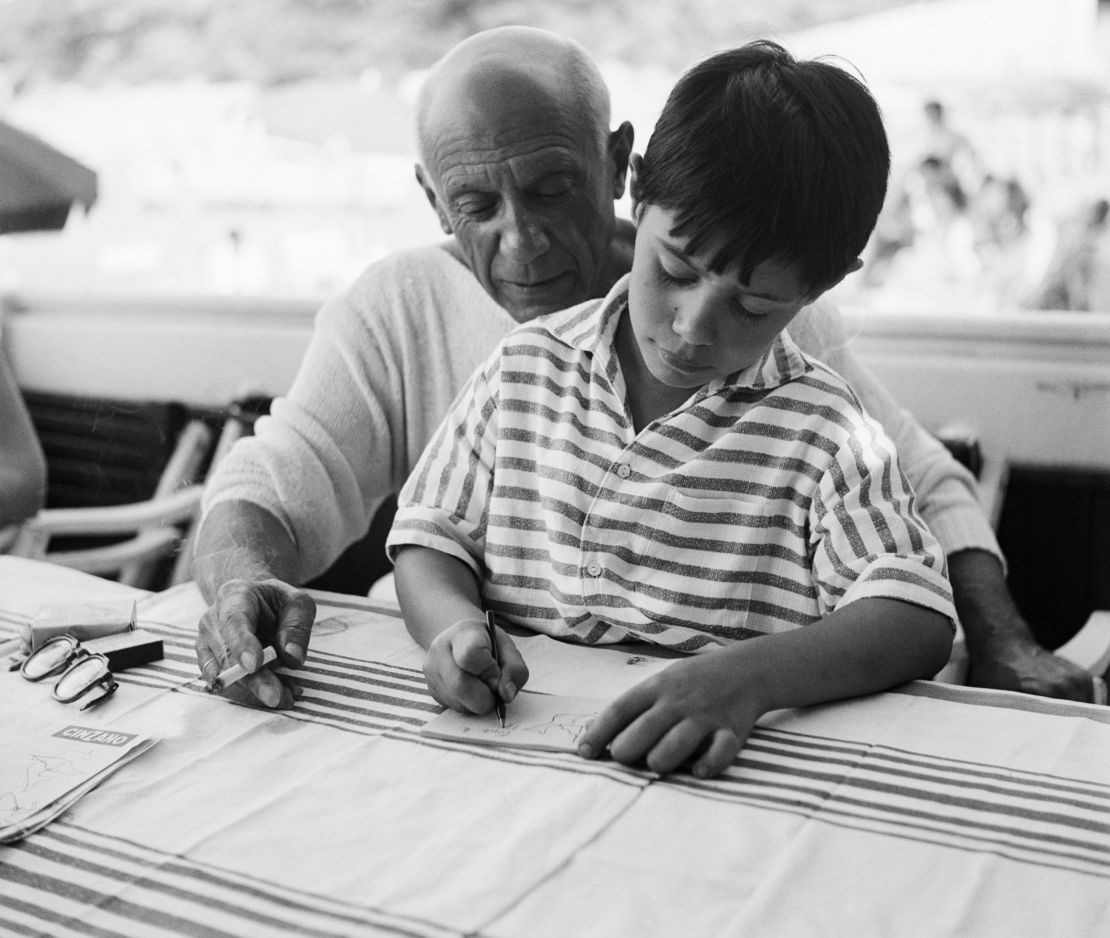 In a statement emailed to CNN, Neuer said: "Claude Ruiz-Picasso, son of Pablo Picasso, has died. He was the administrator of Picasso's estate from 1989 to 2023. He leaves behind his wife, Madame Sylvie Picasso, née Vautier, and two children, Jasmin and Solal. "
Picasso had a famously complicated love life, having had two wives, many mistresses and four children. Claude was born in 1947 to the artist Françoise Gilot. Gilot went on to have another child with Picasso, their daughter Paloma, two years later.
Picasso also had a son, Paulo, from his first marriage to dancer Olga Khokhlova in 1921, and a daughter called Maya in 1935 with Marie-Thérèse Walter.
The Picasso Museum in Barcelona, the city where the artist spent his adolescence, reacted to the news of Ruiz-Picasso's death in a string of posts on X, formerly Twitter.
The museum expressed its condolences for his death, 50 years after the passing of his Spanish-born father.
It said that in addition to managing the Picasso estate, Ruiz-Picasso had worked as assistant to the famous photographer Richard Avedon and as a photojournalist for Time Life,Vogue and Saturday Review.
According to the museum, the French government awarded him its highest honor, the Légion d'honneur, in 2011 for his work as an artist.
The museum paid tribute to Ruiz-Picasso for "his work as member of the board of Picasso Museum's Foundation and the active role he had in diffusing Pablo Picasso's work."
Ruiz-Picasso was heavily involved in the Picasso Celebration project to mark half a century since his father's death, which involves 50 exhibitions and events this year across France, Spain and internationally.
The project's website reacted to the news with a black-and-white picture of Ruiz-Picasso as a child with his famous father.
Fashion designer Paloma Picasso is now the artist's only surviving child.
Her mother, Gilot, died earlier this year at age 101. Gilot met Picasso, who was 40 years her senior, in 1943. Their relationship ended by the mid-1950s, after which she married artist Luc Simon.
CNN's Benjamin Sutton contributed to this report.