Story highlights
Pietro Ruffo is known for multi-layered works exploring the issue of freedom
He also designed a giant catwalk for Valentino, inspired by the Roman Forum
This is taken from episode three of CNN Style TV
From Julius Caesar's tyrannical rule to the sophisticated flourishes of the Renaissance, Rome has spawned legends, inventions and world-famous artists. It's this rich history that inspires contemporary Italian artist Pietro Ruffo.
The Rome-based creator feeds off the city's ancient and modern culture, using the past to explore the social issues of today through intricate drawings, watercolors and digital works.
"Rome is a very layered city, every century born on [the] century before, giving it its own life," Ruffo told CNN Style.
"In the same corner you can have incredible beauty and ugliness, and this contrast gives you the energy to create."
Like the city itself, Ruffo forms his work in layers, often using maps from the great Italian explorers of the 19th century as a base for cutting, painting and drawing.
Having intensely studied historic documents, he now poses searching questions about modern issues, particularly concerning immigration and freedom, through his art.
"What I am thinking about in this period is how all these people now are coming into Europe to ask [for] a new sort of freedom, from war, from economic problems.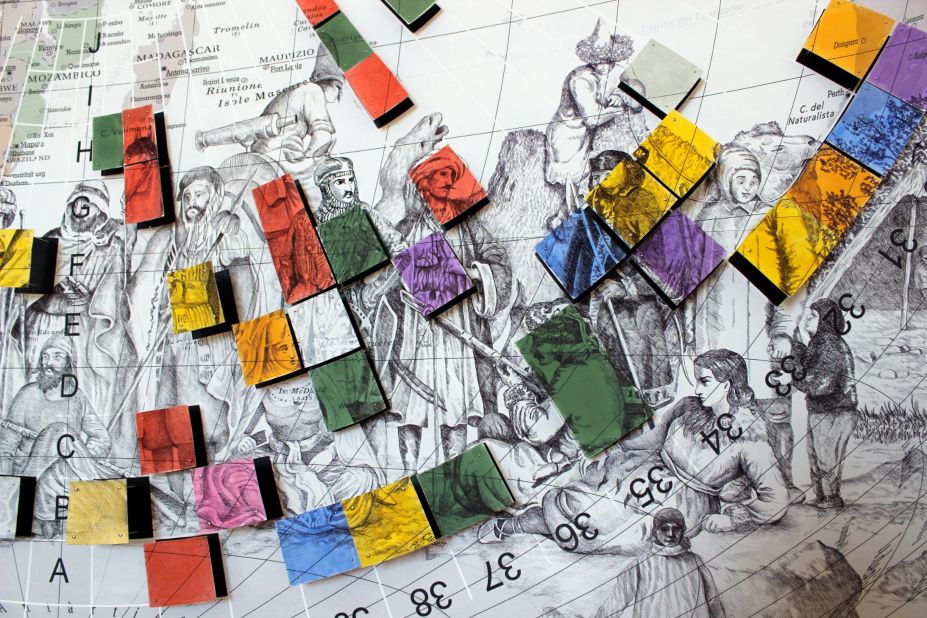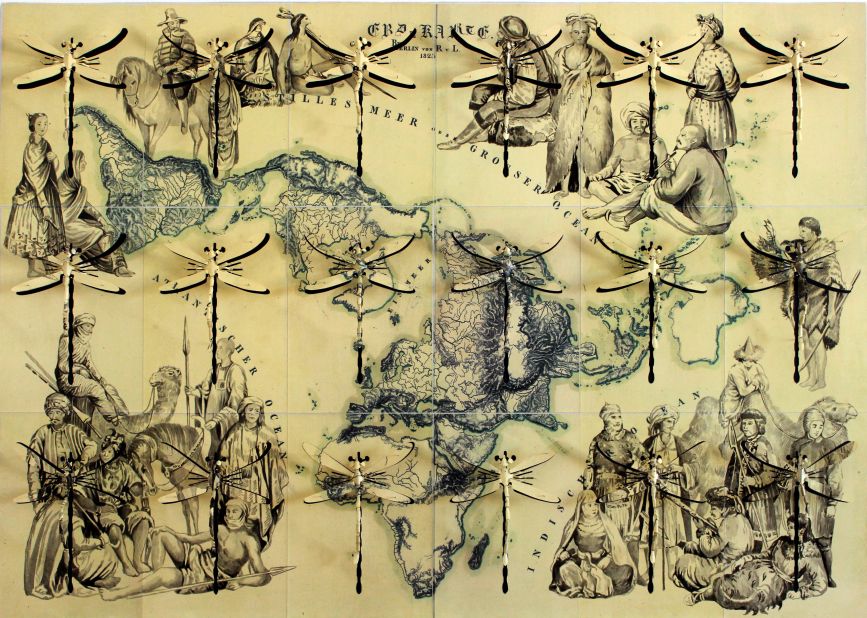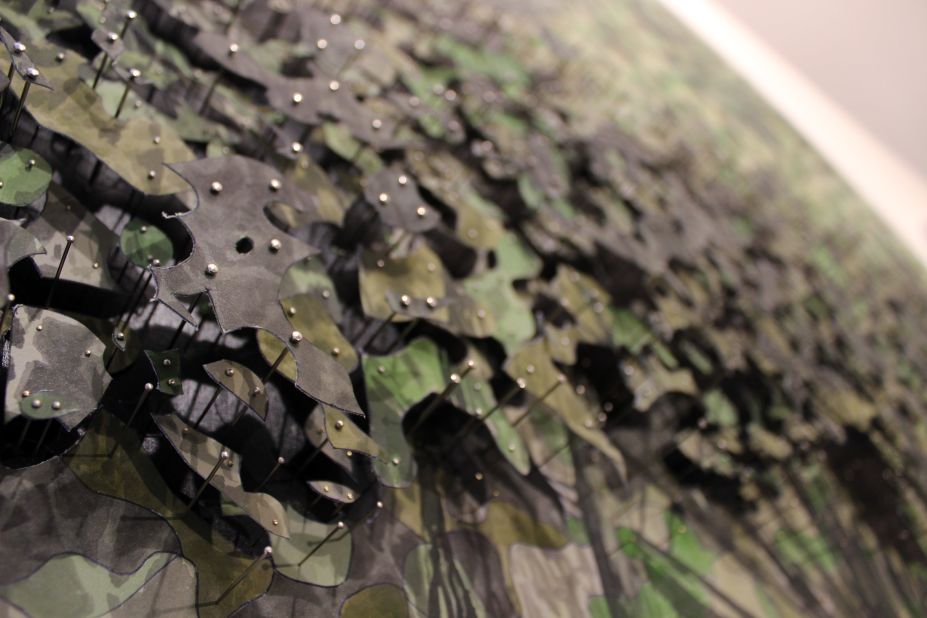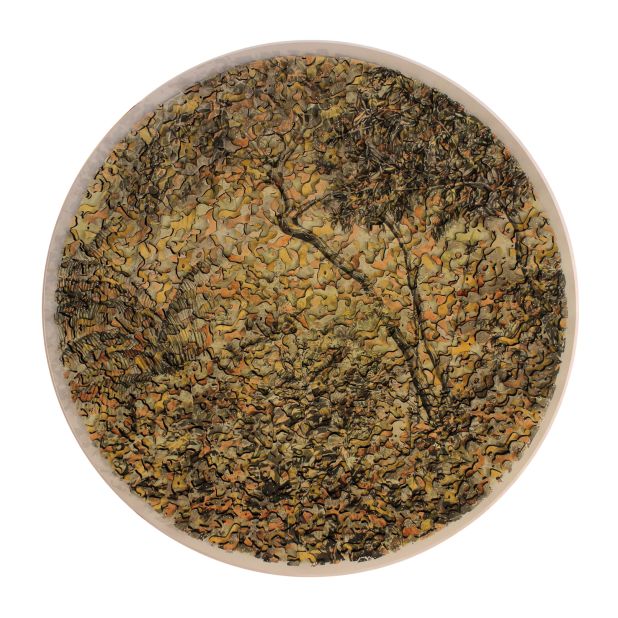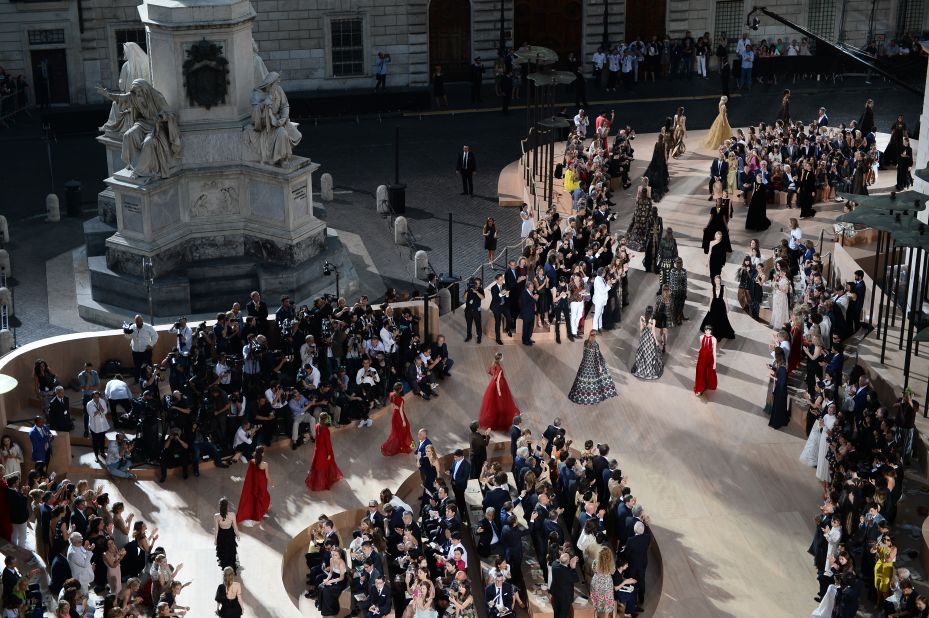 From migration to high fashion, the multi-layered work of artist Pietro Ruffo
"What we have to understand as a European nation is that when these people are arriving through the Mediterranean seas, they are offering us a new future, and this will be very important for our freedom too."
But not all of his work is politically driven.
For Valentino's Autumn-Winter 2015 couture show, the artist designed a giant 300-square-meter catwalk in the Piazza Mignanelli, a modern interpretation of the Roman Forum in front of the brand's atelier.
The collection was inspired by Ancient Rome, featuring flowing black gowns, gladiator-style skirts, togas and capes.
"Fashion brands are now the new patrons for contemporary art," Ruffo said.
This interview is taken from episode three of CNN Style TV, online now.