Flowers have been a tattoo staple for centuries, from traditional scarlet roses to delicate watercolor bouquets. But tattooist Carrie Metz-Caporusso's new designs are a groundbreaking take on the motif, and they are challenging society's prejudices about who's worthy of being tattooed.
Lavender sprigs, crocuses and roses spill out from the body folds of Metz-Caporusso's curvy and plus-size clients, some of whom travel across state lines for the artist's "roll flower" designs. The black ink pieces celebrate their body shapes, using their natural folds and creases to create the flowers' stems.
"The roll flower only exists if you have rolls," Metz-Caporusso said in video call from Ann Arbor, Michigan.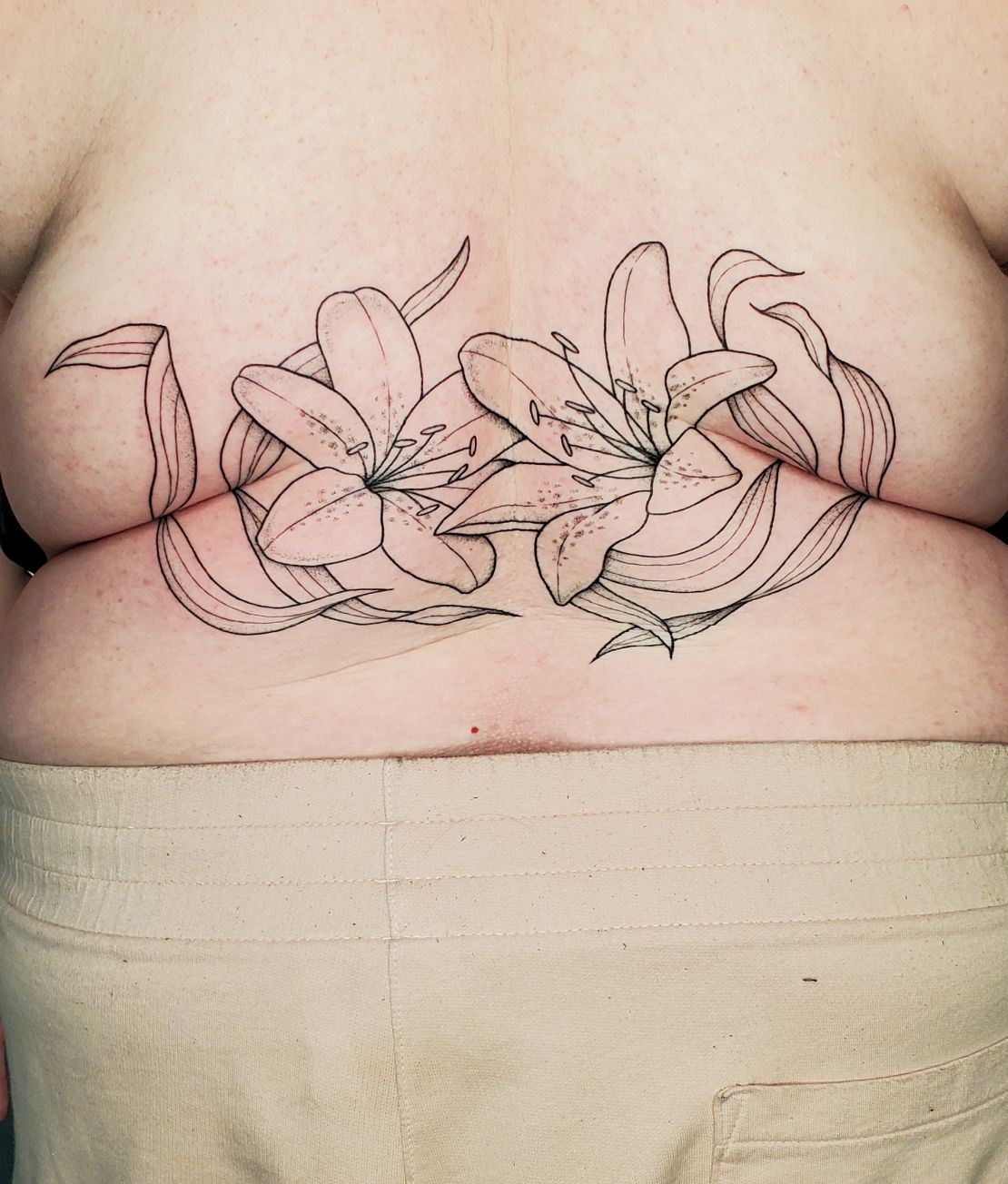 Metz-Caporusso, who uses they/she pronouns and describes themselves as "unapologetically fat and queer," came up with the idea for roll flowers after hearing clients wistfully talk about the tattoos they wanted to get – but only once they had lost weight.
The tattooist could empathize – they had also once felt pressure to reach "whatever weight I thought I needed to be at" before getting a stomach tattoo. However, Metz-Caporusso eventually decided to do "what made me happy" and committed to getting one, completely changing their relationship with their body in the process. Calling it a "joyful" experience, the non-binary tattooist mostly wears crop tops nowadays.
Metz-Caporusso wanted to share their newfound self-love with their clients: "(I thought), 'If only people knew how empowering it is to just tattoo yourself, then maybe they would join me.'
"So I just sat myself down and was like, 'You will make something for fat people, you will celebrate fat bodies' and I literally just kept trying different ideas until I landed on roll flowers."
Roll flowers
While Metz-Caporusso has now tattooed over ten roll flowers since February, they initially were anxious about the designs.
"I really, honestly, thought that when I put this out there people would laugh me out of tattooing. I thought they'd be like, 'You're crazy, like this is so silly.' So, I was so shocked when people started signing up for it," they said.
Early on in their career, Metz-Caporusso's whimsical fairytale designs were not initially a hit with fellow tattooists. While seeking out apprenticeships in 2011, they were turned down because their work wasn't "tattoo-y enough" or was "too cute."