Editor's Note: Dezeen is a leading design, interiors and architectural magazine. CNN Style has collaborated with Dezeen on a number of stories exploring the latest trends in architecture and design. Click here for more.
From infinity pools that blend into the landscape to suspended baths linking skyscrapers together, swimming pools that push boundaries are fast becoming a statement feature in the design of a building.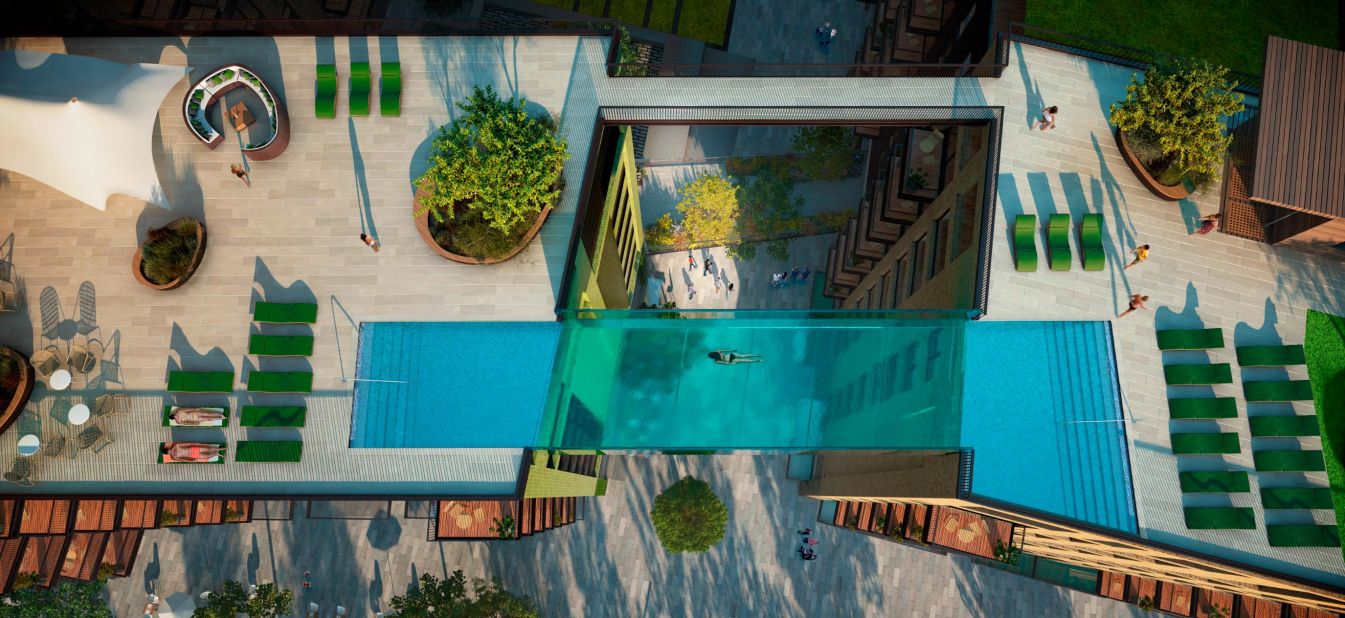 Beautiful pool design
While clients asking for a residential pool often favor extravagance in terms of cost and size, unusual designs can be more memorable. DAPstockholm built a concrete plunge pool with a large window that can be seen from ground level, giving bathers the feeling of being in an aquarium.
An elevated swimming pool built by Wiel Arets for a holiday home in Marbella has a glazed underside that cantilevers over an outdoor lounge area. But NOA took a cantilever one step further for a pool for skiers at Hotel Hubertus in the Alps.
The rectangular structure balances 12 meters (40 feet) above ground on wooden columns, while a glazed panel in the base offers bathers dramatic views of the landscape. Meanwhile in the UK, Arup Associates has planned a transparent "sky pool" that would form a bridge between two apartment buildings in south London.
In new conceptual buildings, swimming pools play an integral part in the architecture itself. Mirage House by Kois Associated Architects is a notable example. The entire roof is formed from an infinity pool while the house is buried into the terrain – so it can blend seamlessly into the Aegean Sea.
A subterranean residence – a concept initiated by OPA and continued through LAAV Architects – will slice into mountain near Beirut and feature a glass swimming pool for a roof at a sharp 90 degree angle.
For more design inspiration visit our friends at Dezeen here.