Editor's Note: Featuring the good, the bad and the ugly, 'Look of the Week' is a regular series dedicated to unpacking the most talked about outfit of the last seven days.
Over the weekend, a peculiar image of Pope Francis set the internet alight. Widely circulated on social media, the picture shows the 86-year-old pontiff dressed in a chunky longline white puffer coat, cinched at the waist and seemingly layered with other winter weather streetwear.
It appeared to be a drastic departure from the typical regalia — robes, stoles and tall, pointed miter hats — often worn in the papal household. The outfit prompted a torrent of tongue-in-cheek questions online: Did the Pope have a new stylist? Has he always had a stylist? Was the look inspired by the backing dancers at Rihanna's Superbowl show?
More than anything, however, social media users exclaimed how they couldn't believe the image was real. And it wasn't. Twitter has since attached a contextual footnote to several of the best-performing tweets clarifying that it is AI-generated and was created using the software tool Midjourney. A 31-year-old construction worker from Chicago has since claimed ownership of the viral image.
AI (or artificial intelligence) imaging tools are becoming ever more sophisticated. The technology, which generates pictures based on users' text prompts, has been used to design inclusive fashion shows, create entire graphic novels, and even help envision new forms of architecture. But as AI develops and computer-generated "deep fake" imagery grows more convincing, many are concerned about the ethical implications, including the removal of subjects' agency (placing people in fabricated scenarios that may be defamatory or malicious, for example) and whether machine learning technology will one day make fake news indiscernible.
Just last week, AI-generated photos of Donald Trump being arrested spread like wildfire after the former president wrote on social media that he was expecting to be indicted in connection with a campaign finance investigation in New York. (Trump, who maintains his innocence, has yet to be charged on any counts.)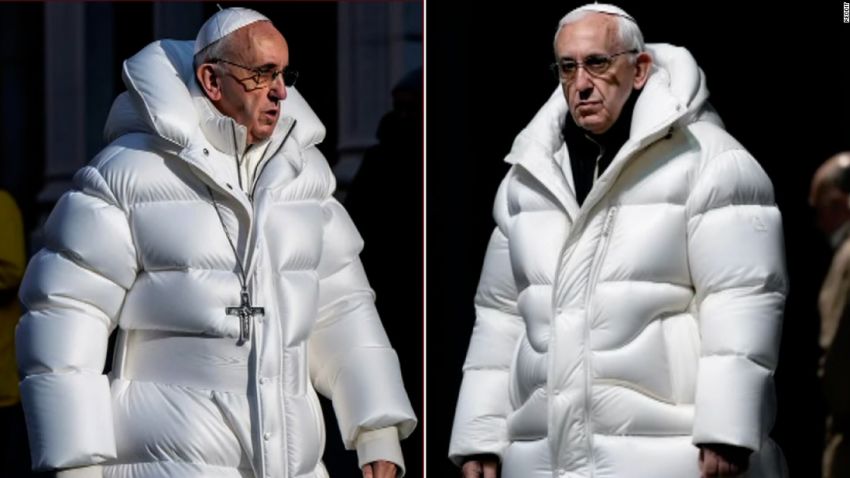 Tech expert weighs in on viral AI-generated photo of the Pope
AI and the future of fashion
If dressing is an important form of self-expression, then an AI-generated outfit might not only diminish the power and messaging inherent in clothes — but a person's autonomy. In the papacy, each garment holds religious significance. The color of the Pope's vestments is specially selected to align with specific celebrations: red can only be worn during specific occasions, such as Palm Sunday, Good Friday and Pentecost, because it represents the blood of Jesus Christ, while pink is worn just twice a year. As such, fake images of the Pope wearing certain clothes outside these — or in countless other — contexts could cause offense, alarm or even mistrust within the Catholic community.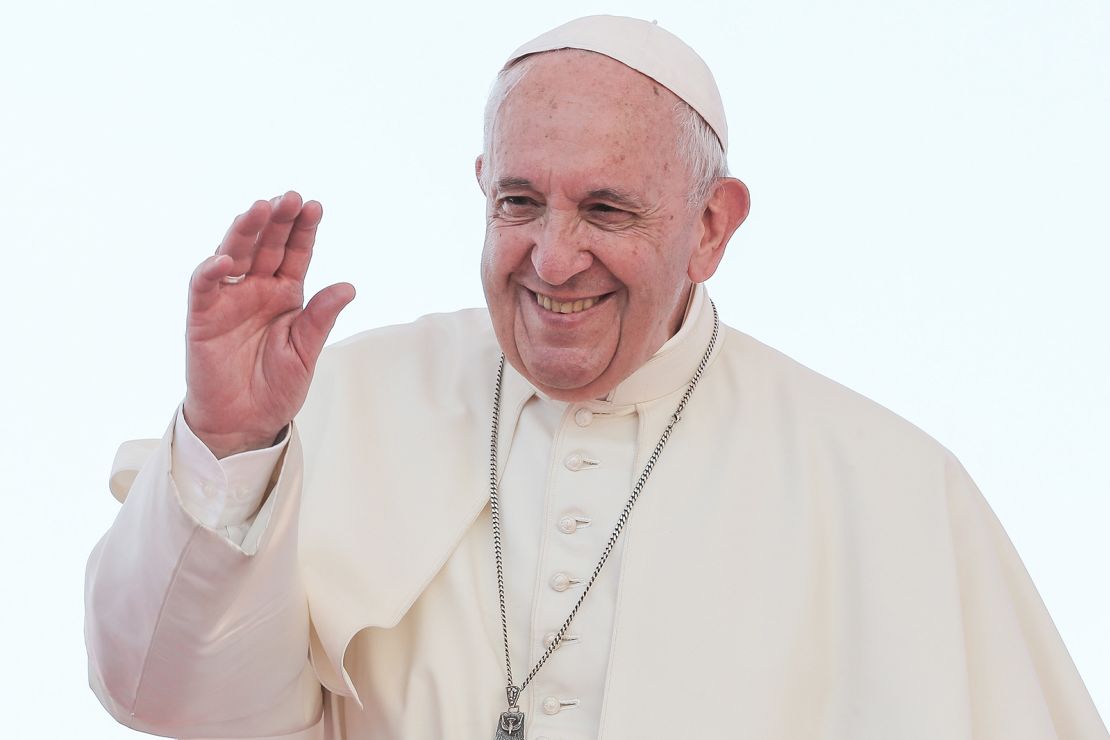 Digitally altering someone's outfit could have a lasting reputational damage, too. A doctored 2005 photo that appeared to show Paris Hilton at a nightclub wearing an inflammatory tank top that read "Stop Being Poor" became one of the most recognizable pop culture images of the early aughts. It added to the public perception of Hilton as an out-of-touch heiress. She publicly addressed the fake image in 2021, insisting people shouldn't "believe everything you read." (The vest, a which came from a fashion collection designed by Hilton's sister, Nicky, actually read "Stop Being Desperate.")
During a conference at the Vatican on Monday, Pope Francis addressed the emergence of AI technology and urged scientists to consider its human impact (though he did not specifically reference the furor over his own appearance being faked). "I am convinced that the development of artificial intelligence and machine learning has the potential to contribute in a positive way to the future of humanity," Francis said, before adding: "I am certain that this potential will be realized only if there is a constant and consistent commitment on the part of those developing these technologies to act ethically and responsibly."
"I would therefore encourage you, in your deliberations, to make the intrinsic dignity of every man and woman the key criterion in evaluating emerging technologies," said Francis. "These will prove ethically sound to the extent that they help respect that dignity and increase its expression at every level of human life."