Throughout the pandemic, many of us have daydreamed about what life might look like once the world starts recovering. As we stewed in our tracksuits and traded makeup for skincare, we fantasized about the ordinary: our first haircut, the next date night outfit, wearing lipstick without it smearing all over our masks.
Many parts of the world are seeing lockdowns begin to ease. Countries like the UK and France are among those set to cautiously reopen in the coming weeks, while in the US, states from California to New York have now lifted restrictions.
And as people re-emerge into society, many of us are reassessing our relationship with fashion and beauty.
Much has changed in the past year. Style forecasts were left by the wayside, as comfort and ease superseded glamour and frivolity. But while our social lives diminished, so too did the pressure to look a certain way, according to fashion psychologist Dawnn Karen.
"Before (we were) seeking external validation, looking to gatekeepers to determine what we placed on our body daily," she said in a phone interview. "Now we're looking to ourselves,"
To help you navigate the great outdoors, we asked five experts for tips on leaving the Covid cocoon with confidence.
'Dress yourself happy'
A number of emerging fashion trends can be linked directly to our mental health, Karen said. Fashion can be used to reflect or lift your state of mind, and renewed interest in so-called "dopamine dressing" speaks to the latter. Bright colors, smiley face symbols and playful volume can help to "optimize your mood," according to Karen.
Much like losing yourself in a good book or watching an upbeat movie, wearing certain clothes can represent a form of escapism. Pointing to the current resurgence of the 2000s and 1970s looks, Karen noted that nostalgic dressing is another form of healing. The '70s were "indicative of peace, love and happiness," she said, while noughties fashion was defined by its "cool, edgy, nonchalant demeanor."
"It's a way for us to gain control of our current dilemma, our current reality, whereby we don't know if the Covid is coming, or going – if we're coming out of the pandemic, or (not)," she said adding: "Why not cycle back to these times?"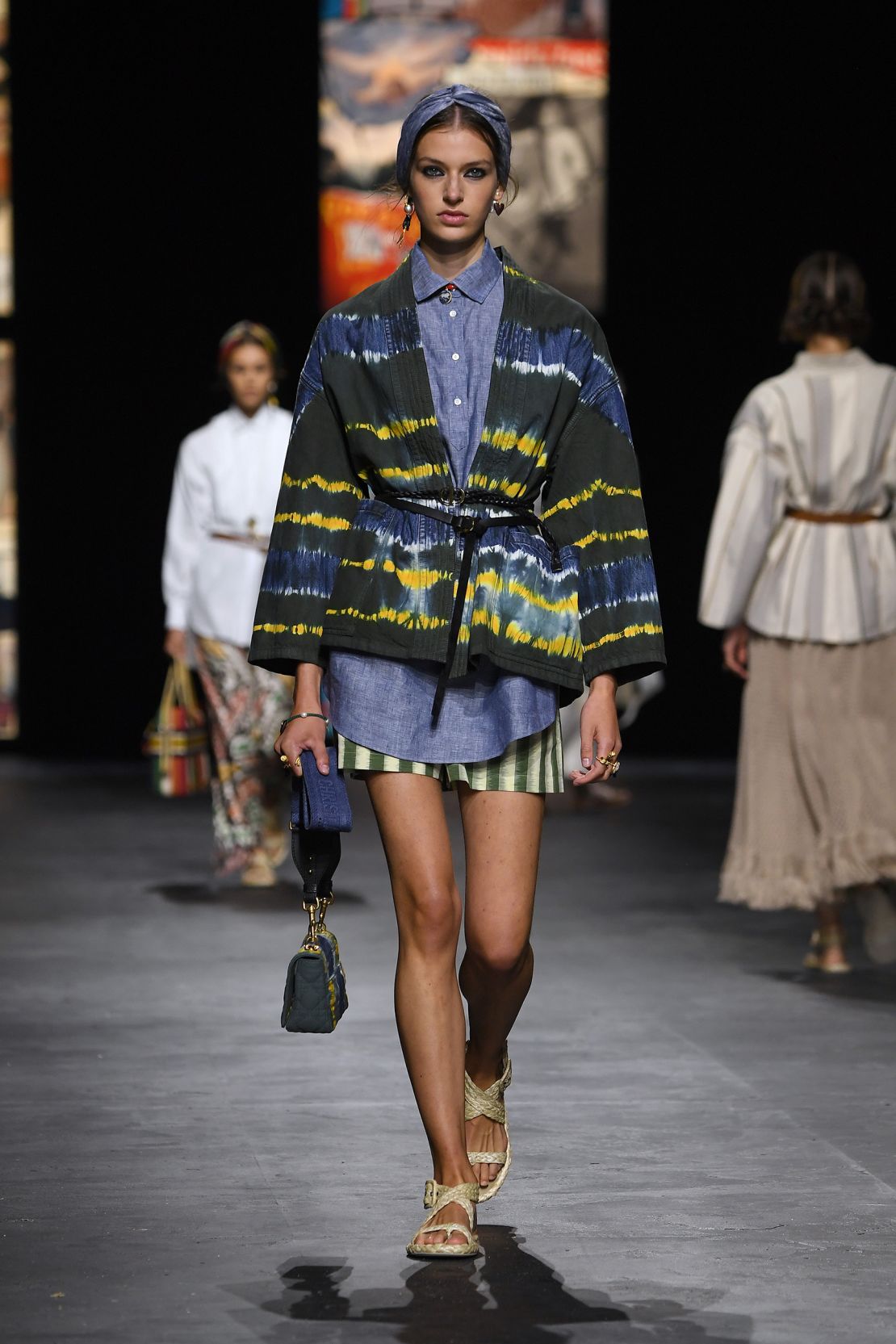 But as well as "mood enhancement" dressing, as Karen calls it, some of us will turn to "mood illustration" – using fashion to express how we're feeling. Dressing in a way that complements your emotions may see you turning to loungewear and athleisure pieces when you're feeling zen, prioritizing comfort and calm over eye-catching style.
"(Some) people will dress themselves happy, then there'll be others who dress to stabilize their current moods," said Karen, adding: "You have to lie in bed (when you wake up) and just ask yourself simply, 'How am I feeling today?' And then determine: Do you want to dress to uplift your mood? Or do you want to dress to stabilize your mood?"
For example, if you wake up feeling a little emotionally fragile – why not dress with comfort in mind? Try fabrics that are soft or soothing to touch, like silk or linen, and opt for silhouettes that won't restrict your movement. A loose-fitting silk or cotton shift dress in a sunny color could be just the solution.
Explore your creative side
According to Marvin Osifo, a personal stylist based in Sydney, Australia, men are also becoming "more creative" with their fashion, emerging from lockdown with splashes of color, patterns and more accessories. He noted a shift towards more adventurous brands, as shoppers heed pandemic-era calls to support local businesses and invest in niche labels instead of more obvious fast fashion brands.
"Lockdown gave men time go through their wardrobe," he said over email. "They then started thinking of (ways) to update their wardrobe, with some new styles, colors and overall presentation."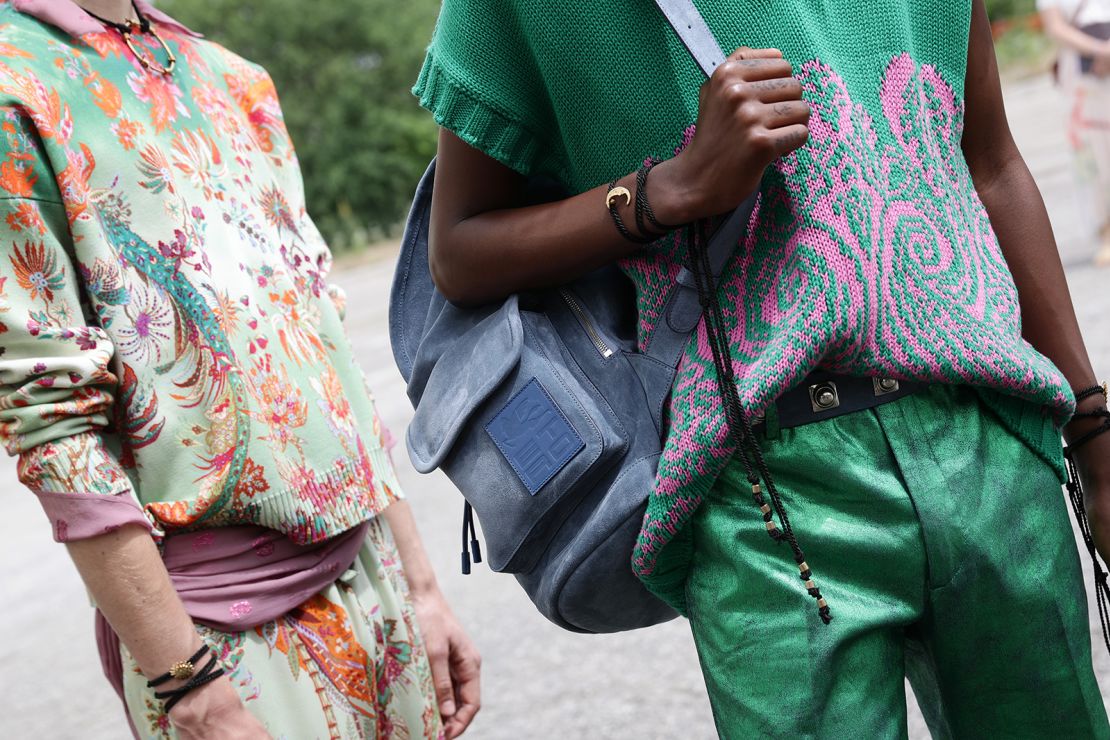 Osifo urged people to stray from the basics, and to instead "expand your color or pattern styles, as well as embrace new garments you have not worn before." Shirts made from natural fibers, rather than synthetic ones, are a rule thumb for the hotter months, as less breathable materials like nylon and polyester tend to trap moisture and cause sweat patches, he added.
Dress for new realities
Those returning to their workplaces may need to balance these considerations against other norms and expectations. But things may have changed markedly since the last time you got ready for work, said Karen, who suggested that office attire as we know it will drastically change. "I do feel like dress codes will be more lax," she said.
"Gone will be the Wall Street suit-and-tie look," she continued, predicting a move towards "Silicon Valley chic" – Mark Zuckerberg hoodies and all.
Stylist Josephine Eve advised refreshing what you know about "the dress code and standards" required at your workplace. Expectations may now be more relaxed than you remember. As well as keeping a close eye on colleagues' choices, browsing the racks of corporate fashion brands – many of which embraced elements of athleisure, loungewear and smart casualwear in recent collections – may help you navigate the new normal.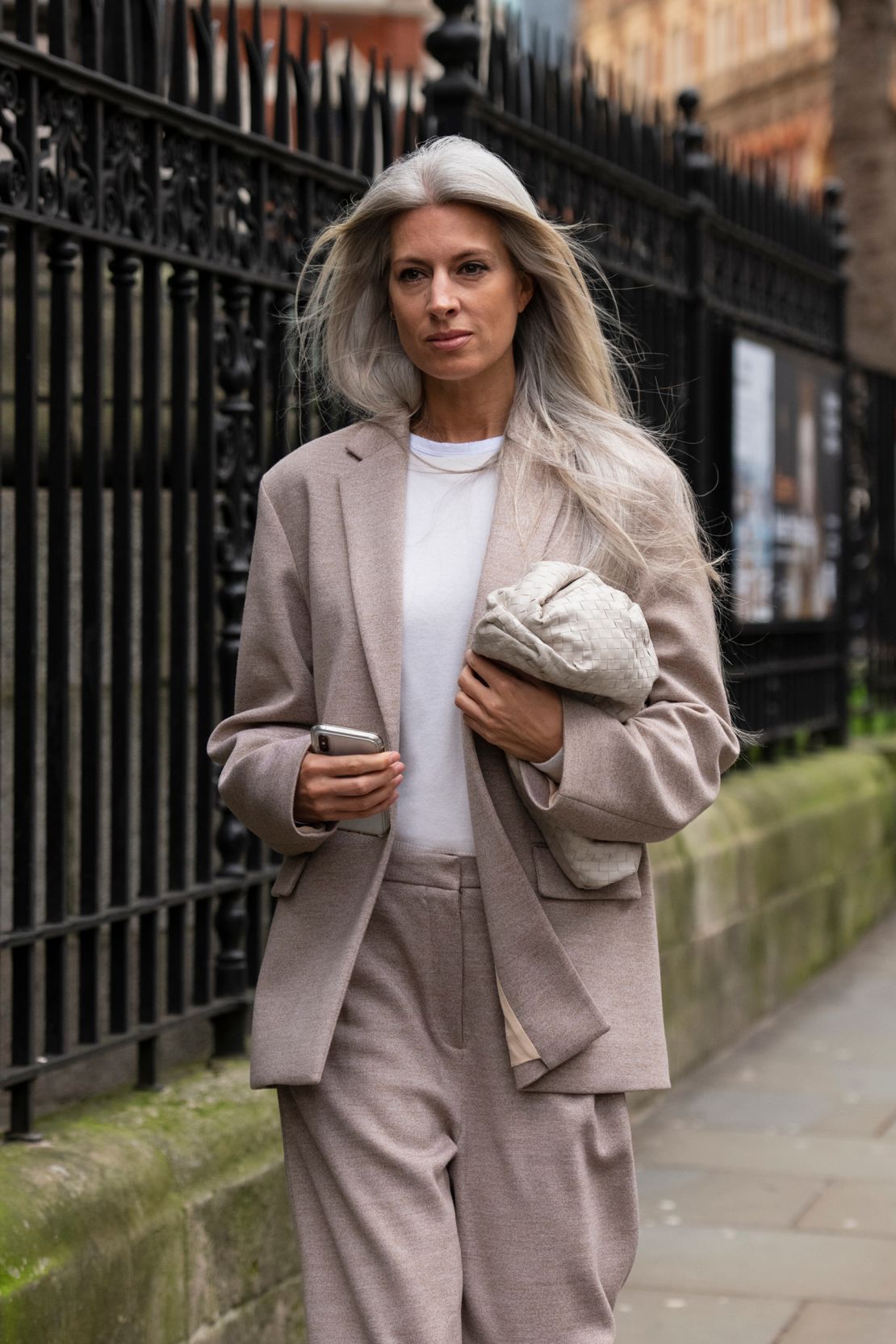 Adding statement pieces to monochromatic looks is another way to bring your personality to work, Eve suggested. But you should always "adapt your outfits to the situation," the Sydney-based stylist cautioned, adding that some of her clients have found it hard to leave their pandemic fashion comfort zone.
"After lockdown, a lot of people became stuck in a 'style rut,' where they would find it hard to transition out of their comfy 'safe' clothing into unfamiliar territory again," Eve said, adding: "We've all been through so much change (due to) Covid, and change actually can evolve and alter our personal style."
For those unsure where to begin, Eve recommended experimenting with flared and straight denim styles, on-trend neutral shades like cream, oatmeal or chocolate, and "tonal matching" (wearing an outfit in the same color but in different shades). Eve also suggested decl