Editor's Note: This article was updated with the final sale price and other details following the auction's conclusion.
A wristwatch once owned by China's last emperor, Aisin-Gioro Puyi, has sold for $6.2 million at a sale in Hong Kong.
The eye-watering price tag is partly due to the rarity of the Patek Philippe Reference 96 Quantieme Lune, one of just eight known to exist. But according to Phillips auction house which handled the sale, the seven-figure sum is also down to the 86-year-old watch's remarkable history — one that saw it taken to Siberia during the former ruler's five-year imprisonment in the USSR.
The 1.2-inch-diameter platinum timepiece features an Arabic numeral dial, pink gold hands and a "moon phase" function that shows how visible the moon is from Earth at any given time. Some of its internal mechanisms date to 1929, though the model was not sold by Patek Philippe — a Swiss watchmaker known for fitting complicated movements into slim cases — until 1937.
It is not known how Puyi acquired the timepiece, though records show it was initially sold via a luxury store in Paris. Phillips added that historical documents prove the former emperor took it with him to a Soviet prison camp in Khabarovsk. He later gifted it to Georgy Permyakov, a fluent Mandarin speaker who served as his tutor and Russian translator during his time in detention.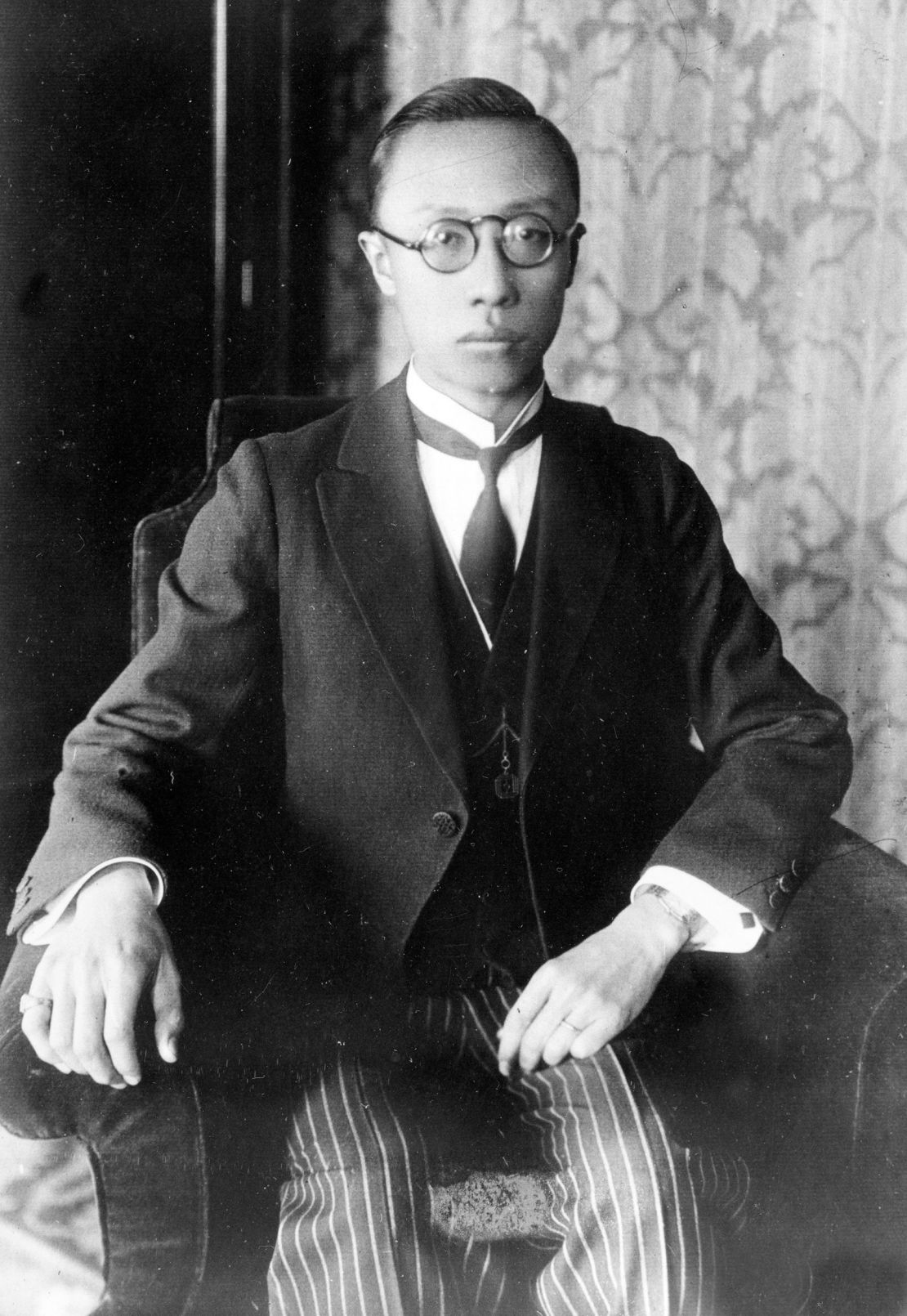 Puyi, whose life formed the basis of the Oscar-winning 1987 movie "The Last Emperor," ascended the throne as a mere toddler in 1908. He was forced to abdicate less than four years later when a republican revolt overthrew the Qing dynasty, though he was permitted to continue living in the imperial palace in Beijing (and was briefly reinstated as emperor in 1917).
In 1924, he fled Beijing and formed an alliance with Japan, which later installed him as the emperor of its puppet state, Manchukuo, in northeast China's Manchuria region. After Japan's defeat in World War II, Puyi was captured by Soviet forces and held as a prisoner of war. According to Phillips, he gave the watch to Permyakov in 1950, just before the former emperor returned to China to face trial for war crimes.
According to a press release, Phillips spent three years researching the object's history and confirming its provenance — a process that Thomas Perazzi, the auction house's head of watches for Asia, described in a statement as an "unprecedented research project with a worldwide team of watch specialists, historians, journalists and scientists."
In its catalog listing, Phillips cites Puyi's nephew Yuyan (who was incarcerated alongside him) recalling in his memoirs that his uncle wore the watch "day to day" while in Manchukuo. The catalog also says that Puyi had previously gifted the watch to his nephew, but later asked for it back in order to give it to Permyakov.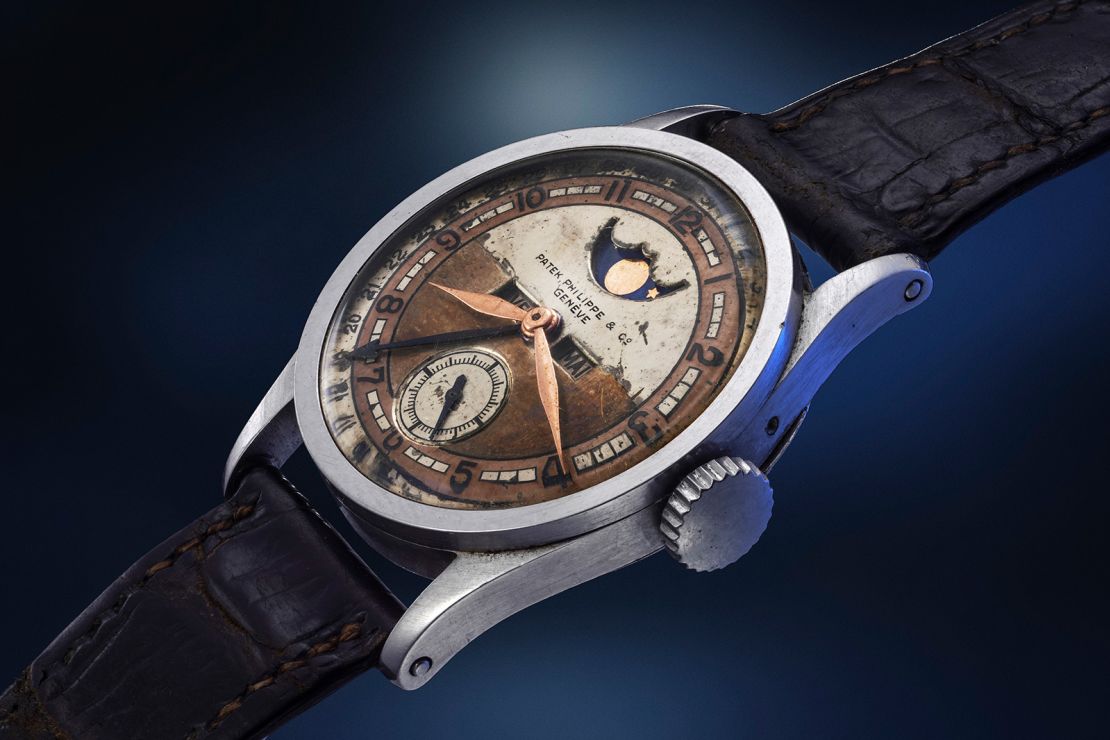 Almost a decade after returning to China, Puyi was pardoned and lived as a civilian in Beijing until his death in 1967. Permyakov, meanwhile, kept the watch until he died in 2005, after which it was passed to his heirs before being consigned to Phillips by its current owner in 2019. The timepiece has already been displayed in New York, Singapore, London, Taipei, and Geneva before it returned to Hong Kong, where it sold at Phillips' new Asia headquarters on May 23.
The watch was offered alongside several other of Puyi's former possessions. Among them were 15 watercolors, attributed to Puyi's brother-in-law Gobulo Runqi, and a red paper fan also given to Permyakov, featuring a poem inscribed by the former emperor.
One of Puyi's manuscript notebooks, which Phillips says "provides a never-before-seen glimpse into (his) mind," was also sold alongside his copy of Confucius' "The Analects," with the two items together fetching over $121,500.
The sale will be followed by a two-day watch auction at Phillips featuring some 240 timepieces. Among the historically notable items featured is a limited-edition Omega Speedmaster Apollo XI 1969 once presented to NASA astronaut Charles "Pete" Conrad Jr., the third person ever to walk on the moon.
Correction: An earlier version of this story said the watch sold for $5.1 million. This was the price before auction house fees were applied. The final total is $6.2 million.