Editor's Note: Quannah Chasinghorse is an Indigenous activist and land protector who has become a sought-after model over the past two years. All opinions expressed in this article belong to the author. The feature is part of CNN Style's series Hyphenated, which explores complex issues of identity.
Despite being into fashion since I was young, I never once thought that I could be a model. I am a proud member of the Hän Gwich'in and Sičangu/Oglala Lakota tribes in the US – but like most Indigenous teenagers, I grew up without any representation in pop culture. I didn't feel confident or even like the way I looked.
When I was 14 years old, I received my first facial tattoo, a traditional hand poke tattoo called Yidįįłtoo, in a ceremony that was practiced to signify coming of age. It was truly a special moment. I could have done it sooner, but waited until I could better articulate its meaning and sacredness: why it's so important for us to reclaim this tradition after it – like so many other cultural practices – has been nearly erased. The other tattoos have each been a rite of passage. Not every Indigenous person's tattoos are the same; they each tell our personal histories.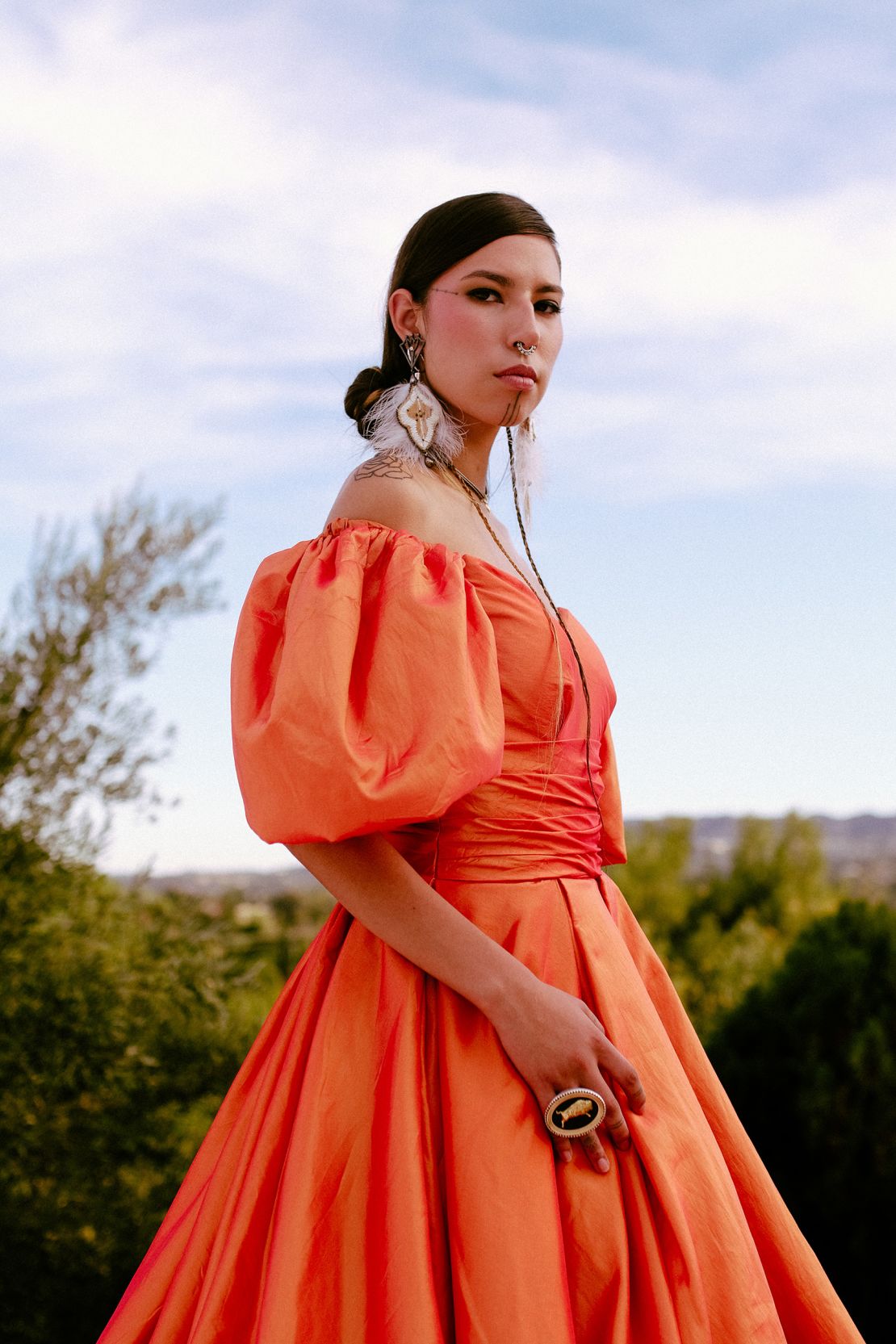 I have always wanted to represent my people in the best way, and now I am fortunate enough to do so, by being on magazine covers and walking runways. Being someone who can shift how others see beauty is important, because I know a lot of girls who look like me and who can feel out of place.
It's really beautiful to be a part of a larger change in the fashion industry where people from all walks of life are increasingly represented. But my rule is, if you want to work with me, you have to work with all of me. I won't cut or change the color of my hair and I won't cover up my facial tattoos because they are part of my identity as an Indigenous person. When I first started out, I worried that these non-negotiables would prevent me from booking jobs, but instead I have found the opposite. Every person that I've worked with has been so accepting, understanding and graceful. I've been so blessed.
Honoring my indigeneity
Last September, I attended my first Met Gala, one of fashion's biggest nights. I wanted to debut the right way, especially knowing that the theme was a celebration of American fashion. I set out to be myself and honor my indigeneity, which I did by pairing a gold lamé dress designed by Peter Dundas with Native accessories.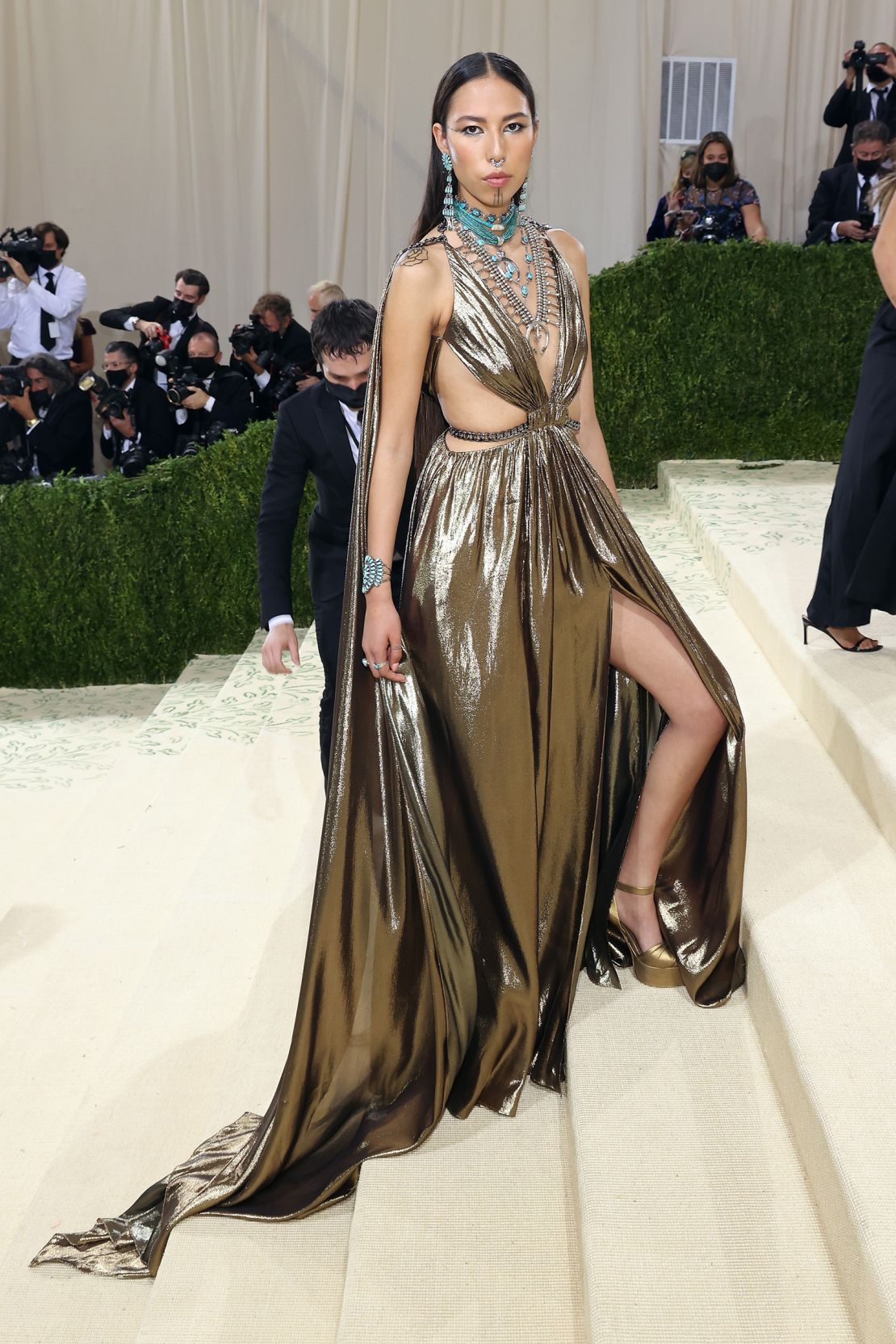 The turquoise and silver jewelry actually belong to one of my aunties, who was named Miss Navajo Nation in 2006. I wore many of her beautiful silver and turquoise necklaces, earrings and bracelets.
My mom had to raise me and my brothers as a single parent, and my aunties were a big part of my upbringing and I often talk about my mom and the auntie squad and how much they mean to me. These strong matriarchs have shown me what true power looks like and how to utilize it in the best way possible.