Editor's Note: Delving into the archives of pop culture history, "Remember When?" is a new series offering a nostalgic look at the celebrity outfits that defined their eras.
For over a decade, basketball player Dennis Rodman was one of the most recognizable people on the planet, a headline-making machine known as much for his flamboyant style as his bad-boy antics on the court. (Oh, and he also won five NBA championships.) Now, thanks to "The Last Dance," ESPN's hit series about the Chicago Bulls' dynasty of the 1990s, he's back in the spotlight.
There are so many outlandish stories about Rodman that it's hard to know where to begin.
A good place might be the time in 1996 when the Hall of Fame forward went out in full drag to promote his brazen memoir "Bad As I Wanna Be." Rodman had gotten the cross-dressing idea from shock radio jock du jour Howard Stern, who pulled a similar stunt a year earlier for his own book release.
But it wasn't just the fact that Rodman, who is six feet, seven inches tall, slipped into a custom-made, voluminous bridal gown that had been made in France. It was the entire look: from his Kevyn Aucoin runway makeup to the throng of tuxedo-clad women escorting him from a horse-drawn carriage into a Barnes & Noble on Fifth Avenue. He said he was bisexual and was marrying himself.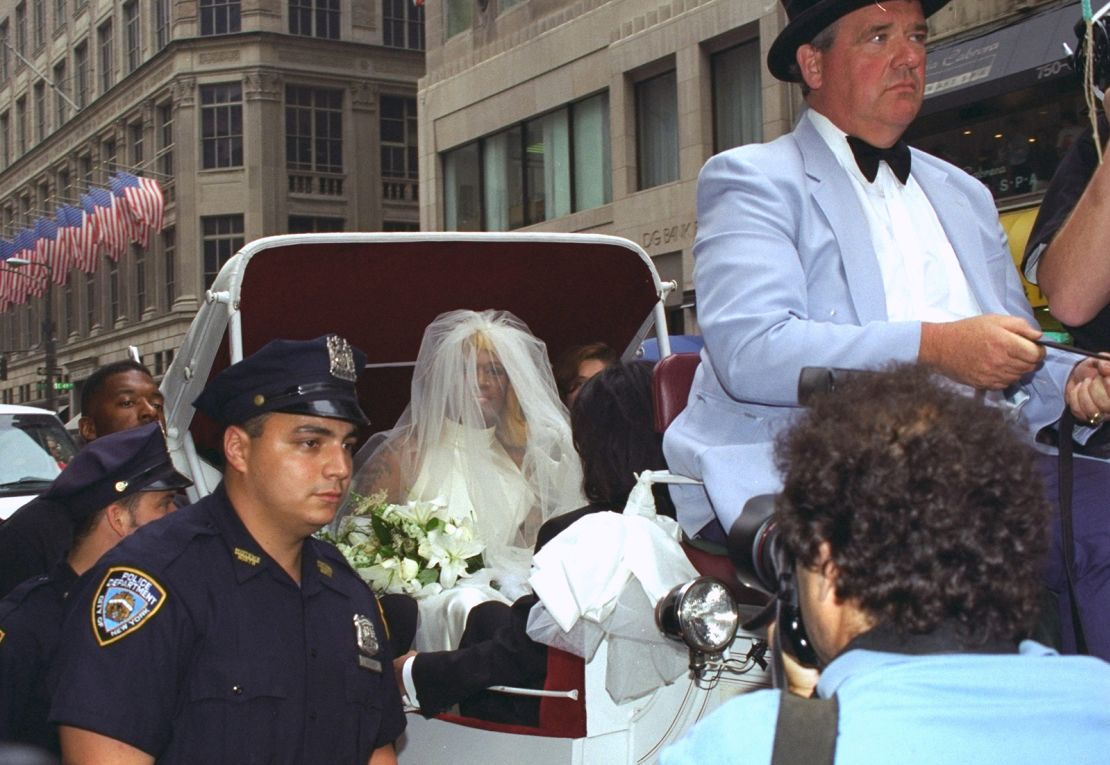 Provocative? Sure. Gender bending? Absolutely. But the stunt also generated the type of media frenzy most publicists only dream of. "Bad As I Wanna Be" quickly topped the New York Times bestseller list and remained on it for 20 weeks.