An "incredibly rare" Roman mausoleum has been discovered beneath a south London construction site, archaeologists have said.
A team from Museum of London Archaeology (MOLA) made the find in Southwark, close to the Thames River's south bank.
MOLA described it in a statement as "the most intact Roman mausoleum ever to be discovered in Britain," featuring interior flooring and a "striking mosaic."
The discovery was made during the excavation of a planned construction site near the tourist hotspots of Borough Market and London Bridge.
Antonietta Lerz, a senior archaeologist with MOLA, told CNN, "the discovery of a mausoleum with such a great level of preservation has really been the icing on the cake, and is an important addition to our understanding of this area of London during the Roman period."
Among the Roman ruins were 100 coins, fragments of pottery and roofing tiles. The area surrounding the mausoleum also contained more than 80 Roman burials, which included personal items such as copper bracelets and glass beads. However, archaeologists did not find any of the coffins that would once have been inside the structure.
Archaeologists believe the mausoleum would have been used by wealthier members of Roman society, who would have paid to be buried inside.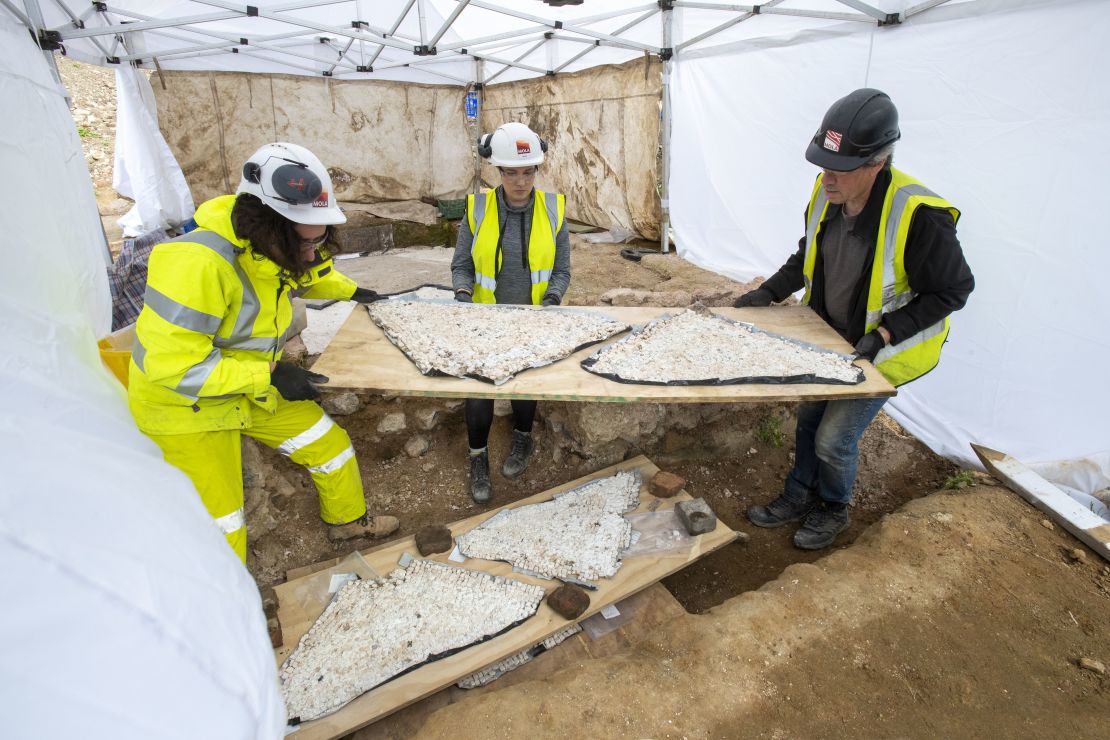 In 2017, an excavation just a stone's throw from the site uncovered a Roman sarcophagus. The stone coffin later went on display at the Museum of London.
And in February last year, Roman mosaics approximately 1,800 years old were discovered at the site.
Catherine Rose, a councilor for the London Borough of Southwark, paid homage to the "ingenuity and artistic brilliance" of the Roman finds, saying in a statement: "The rediscovery of this Roman mausoleum and mosaics is a testament to the rich tapestry of our past."
Now the excavation has finished, offices, stores and homes will be built on the site. The mausoleum will be restored and put on public display, Landsec Developers, which co-owns the site, told CNN.