"If five people walk across here at once, the floor sways," architect Nehmat Alameh tells CNN, as she moves across the upper level of the crumbling, three-story 1870s mansion, typical of Beirut's Ottoman period.
Beit Kassar was once the opulent, 750 square meter-home of the Tarazi family, who made their money in the antiquities trade and postcard industry. But in recent years, glass has been absent from its arch-topped windows and some of the exquisitely illustrated ceilings have crumbled.
Luckily, a badly needed two-year restoration program, on which Alameh is lead architect, is underway. It will include repairing shrapnel holes left from Beirut's civil war years between 1975 and 1990, installing electricity, and reinforcing that swaying floor.
Beit Kassar is one of the lucky ones.
Across the Lebanese capital beautiful heritage buildings are falling down, or – worse – being demolished as modern skyscrapers sweep the city.
"The Paris of the Middle East"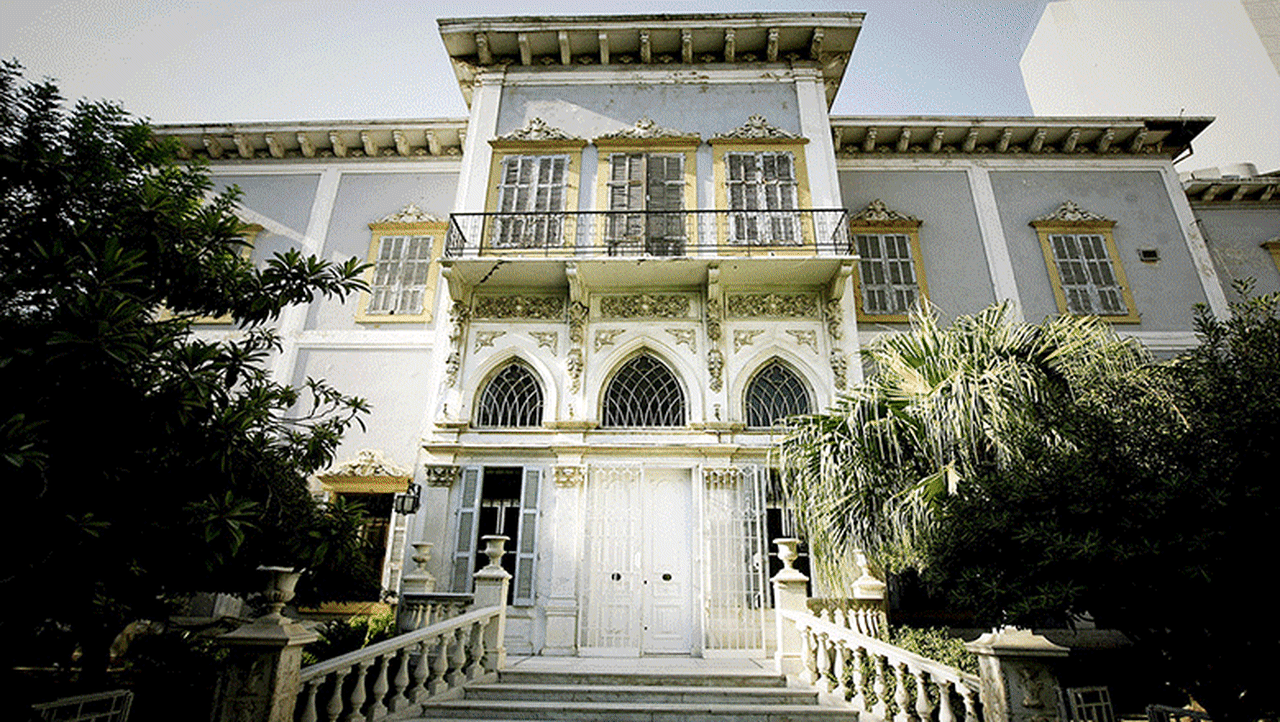 Beirut is one of the most densely populated cities in the world.
Although no proper census has been conducted in Lebanon since 1932, the United Nations puts Beirut's population at 470,000, not including the suburbs. In a city that covers just 85 square kilometers (33 square miles), space is tight.
The result is an incredibly intense architectural mix. Gleaming towers pop up in the backyards of treasures from the Ottoman Empire and the French Mandate for Lebanon, which lasted from 1923 until the mid-1940s.
"There are decades of architectural history in Beirut," Nehmat says. In the early 20th century, it was often referred to as the "Paris of the Middle East".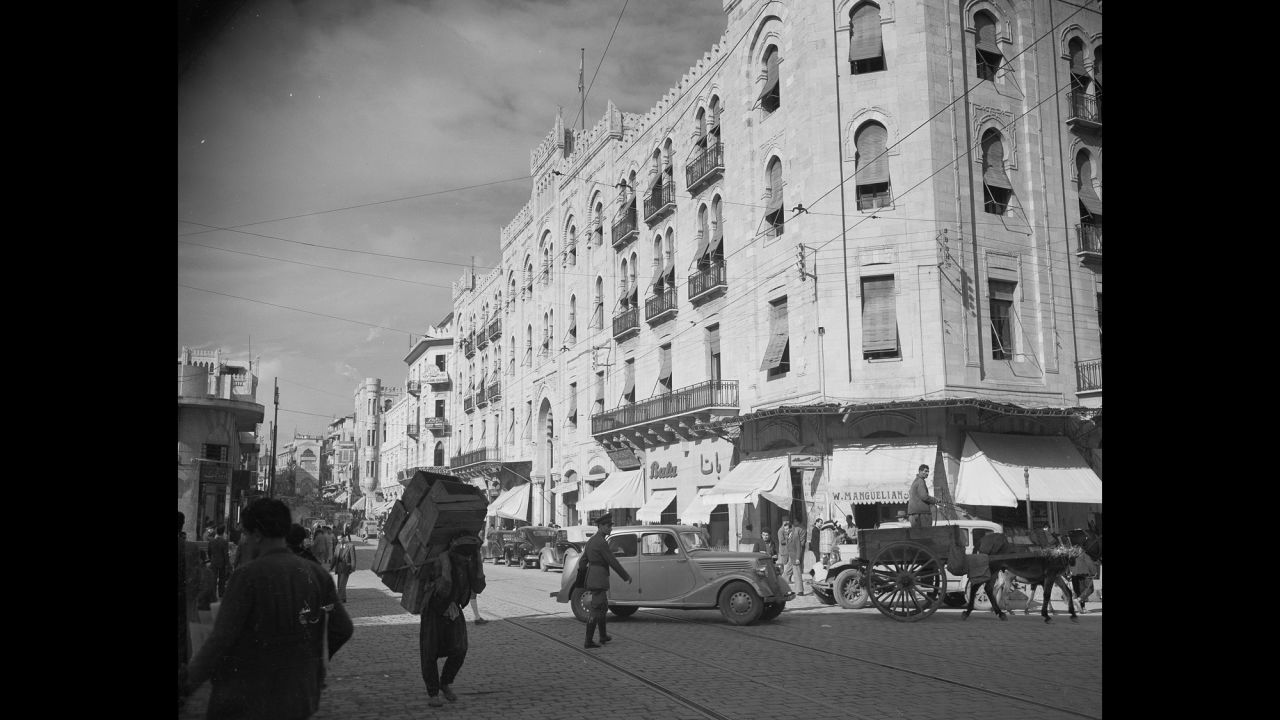 While there are no up-to-date statistics on the number of heritage properties left in Beirut, in 1997 a study commissioned by the Directorate-General of Urban Planning put the figure at 572 – although the study was never finished.
Mona Hallak, an architect and prominent Lebanese heritage activist, tells CNN that she believes at least 150 of those buildings have since been lost.
In March, for example, demolition work began on the 1930s Grande Brasserie du Levant, one of the oldest breweries in the Middle East, to make way for Mar Mikhael Village, a luxury loft apartment complex. A month later, a large gap was left on Gemmayzeh's Gouraud Street after an Art Deco building there was demolished.
"Compared to even just after (the Lebanese Civil War), there has been a massacre of buildings in Beirut," says Joana Hammour, from the non-governmental organization Save Beirut Heritage, which lobbies to prevent the destruction of the city's old buildings.
Damage from the war
One of the most famous heritage buildings in Beirut is the Barakat Building. Also known as the "Yellow House", it was designed by Lebanese architect Youssef Aftimus and built in 1924 in the Ottoman revivalist style.
Located on what became the frontline of the civil war, however, it was badly hurt during the conflict and left scarred by bullet holes.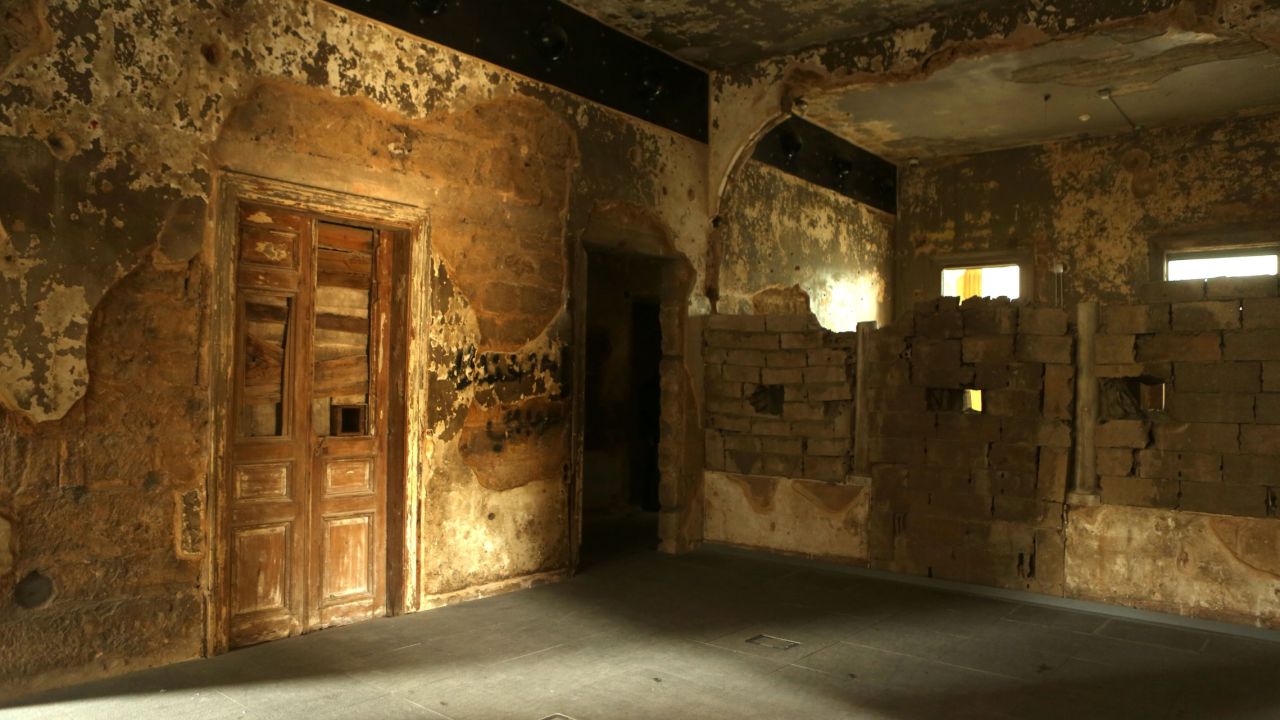 In 2012, an $18 million renovation began – a joint venture between the Beirut authorities and the City of Paris. The building was renamed Beit Beirut and transformed into a museum and urban cultural center.
Bullet holes were deliberately left in its facade, a nod to the building's turbulent history.
However, the project is not without controversy: because a management committee has not been appointed, it is still not freely open to the public, currently accessible only during private receptions and visits.
Officials hope it will open to the public fully in September 2017.
Official problems
In its government-backed restoration, Beit Beirut is something of a rarity.
Beirut facts
Beirut, the capital of Lebanon, has a population of 2.23 million.
One of the world's oldest settlements, Beirut has been inhabited for more than 5,000 years.
Beirut's population is divided pretty evenly between Muslims and Christians.
Between 1952 and 1975, it was nicknamed "Paris of the Middle East" for its colonial French buildings and Ottoman-era architecture.
Sources:
CIA World Factbook
,
World Bank
, and
Encyclopaedia Britannica
Joseph Haddad, secretary-general of the Association for the Protection of Lebanese Heritage, tells CNN that traditional buildings are most often preserved "when their owners simply decided to keep and restore them … not to demolish them and build a high-rise for quick short-term personal profit." 
In March, the heritage restoration movement was dealt a severe blow from the authorities when Lebanon's new Culture Minister, Ghattas Khoury, removed the renowned 18th-century "Red House" in the Hamra district from Beirut's list of "untouchable" protected heritage structures, leaving it vulnerable to demolition.
"This is the first time that a culture minister has removed a building from the heritage protection list," Hallak tells CNN.
"This is one of only two red-roofed buildings left in Hamram," Hammour adds. "Louis Armstrong spent the night there, and it is socially and historically important."
Save Beirut Heritage is working with another local NGO to bring a legal challenge against Khoury's decision.
Private actors perform vital role
In this environment, private actors seeking homes with a history have become increasingly important.
Luckily, they are in no short supply.
Work on the Tarazi mansion, for example, is led by AKK architecture firm, whose founder Annabel Karim Kassar will live in the finished property. A team of experts from Germany has been enlisted to incorporate original architectural details into the restoration, partly due to a skills shortage in Beirut in heritage conservation. One curator-restorer has been employed specifically to work on the painted ceilings, easily the highlight of the house.
Across town, Zeina and Sammy – who asked CNN not to print their full names – seven years ago bought a 1940s house in the discreet eastern Beirut district of Qobayat. The building came complete with holes made by bombs that had fallen onto the roof.
This March, Zeina opened three of its exquisitely-restored rooms as a guesthouse, called Zanzoun.
Guest bedrooms are furnished with mother-of-pearl wardrobes from Syria and gold bedsteads from Egypt. Downstairs, a mustard yellow sofa from Beirut's Basta district, famous for its antique merchants, sits next to an enormous Russian canvas.
The couple have seen the precarious status of heritage buildings close-up: a similar house next door was torn down.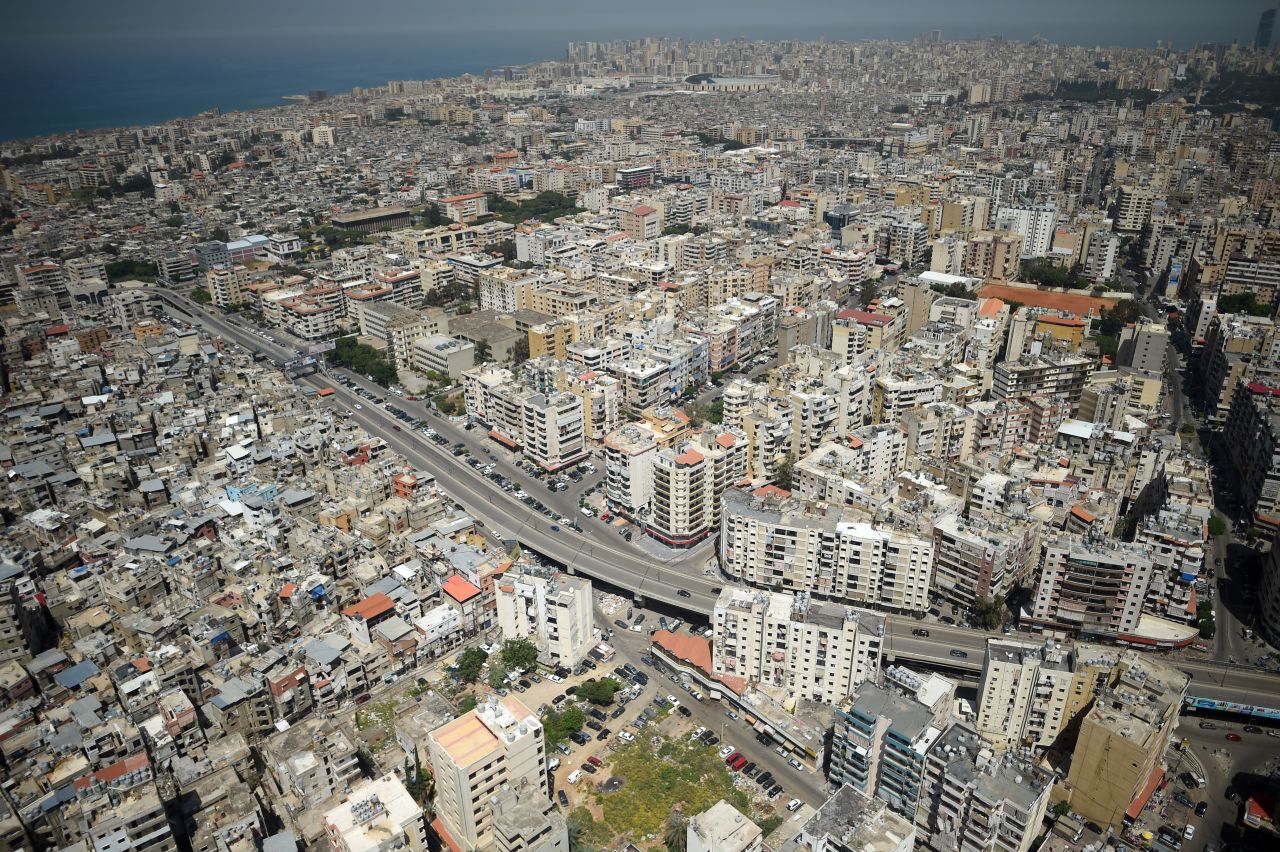 Public service
Other private parties are restoring buildings to fulfill the desperate need for public space in Beirut – the result of years of privatization of land in a small territory with a swelling population. Since 2011, Beirut has become home to 280,000 Syrian refugees
"Mansion" is a modern interpretation of a 1930s villa in the historic Zokak el-Blat district.
Abandoned since 1987, it was brought back to life in 2012 by two artists who persuaded the owner to open it as a creative space for artists and the public. It now hosts a library and reading room, as well as debates, exhibitions and poetry readings.
Rachel Dedman, a curator, is one of eight creatives who rent studios in the building.
"Lebanon is a place without any public funding for the arts, which means all institutions and individuals are stuck in application cycles for external funding from national or regional bodies, or international funders," she tells CNN.
"What Mansion does is exist outside such a structure: the gift of the house frees up the possibility of finding new ways of working and being."
The future
Recent years have seen momentum gather behind the heritage preservation movement in Beirut, but activists feel more must be done.
Hallak would like to see the government pass legislation to protect buildings in certain districts with a high density of heritage sites.
"You could sacrifice a 'high rise' area where towers are already mushrooming to protect another heritage area," she explains.
She also advocates for tax incentives for property owners who restore and maintain their heritage buildings, and the creation of a council to distribute donations from Lebanese expats keen to save their country's traditional architecture.
Back at the Red House, Save Beirut Heritage hopes that the building reopens as a rare public space in Hamra's crowded, highly privatized streets.
"We want to find investors for the property – that could be the municipality," Hamour tells CNN.
"As there is no public space in Hamra, they could use the Red House as a library, for example. It would be perfect for that."