In September 1999, an underground photography exhibition titled "Wushirenfei" was shut down by Shanghai police on its opening afternoon. To this day, it is unclear what precisely had irked the city's authorities.
Perhaps it was the image of four women ogling a man's crotch or the photograph of books balanced on brightly-colored plastic phalluses. Or perhaps it was the prospect of 15 of Shanghai's most exciting young artists exhibiting their work beyond the gaze of government-controlled institutions.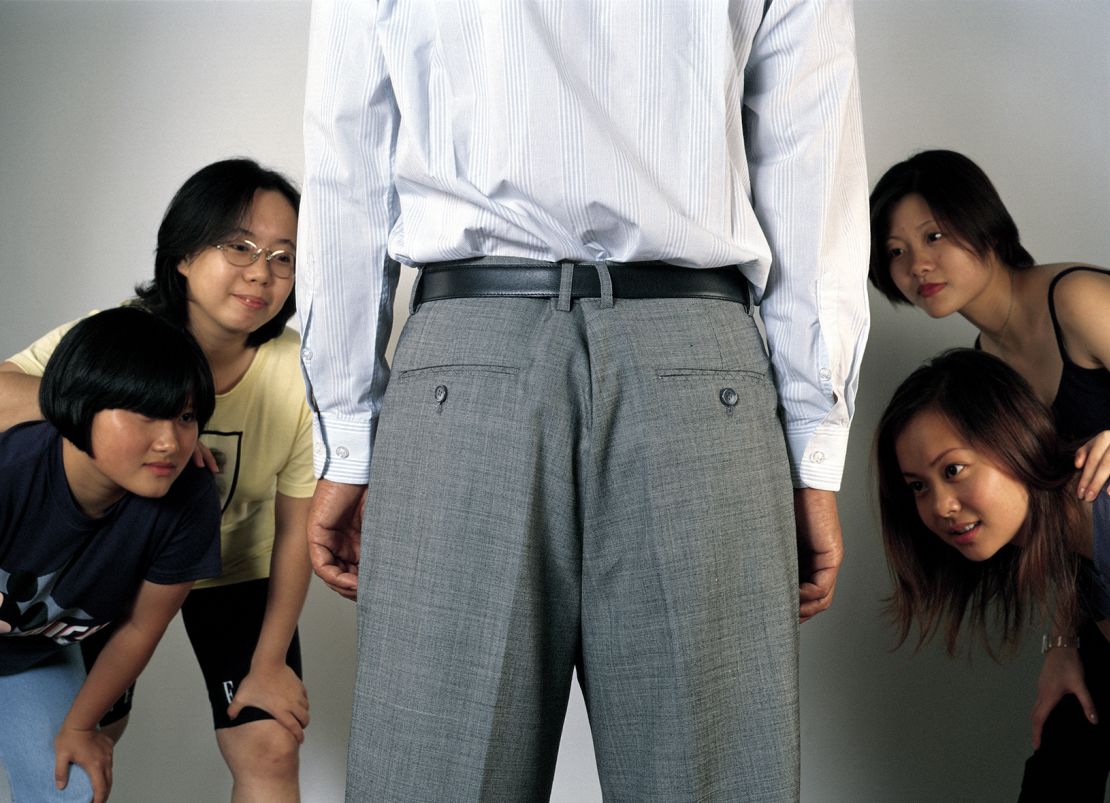 Such closures were relatively common in China during the 1990s, with the state evidently wary of contemporary art. But things have changed dramatically, and, this week, the shuttered exhibition is being re-staged at Photofairs Shanghai, a sprawling annual art fair which last year attracted more than 30,000 visitors.
The move is emblematic of the shift in official attitudes that has taken place in the last two decades, according to the new show's curator, Victor Wang.
"We've come a very long way since then," he said in a phone interview. "Some of China's first (art) institutions were only built within the last decade."
"(The 1990s) was a very specific time when artists were doing everything: being curators, administrators, marketing, branding, facilitators, you name it. Whereas now, in 2018 Shanghai, there are contemporary art museums, fairs, galleries. It's a very different art landscape."
It is fitting, then, that exhibition's name, "Wushirenfei," is an idiom roughly translating as "things stay the same, but people have changed."
What's more indicative of the times, however, is not necessarily the fate of the show, but the career trajectories of the participating artists. Yang Fudong, Hu Jieming, Xu Zhen and the late Geng Jianyi – then young upstarts in Shanghai's fledgling scene – all went on to become internationally recognized names in the art world.