In September 1999, an underground photography exhibition titled "Wushirenfei" was shut down by Shanghai police on its opening afternoon. To this day, it is unclear what precisely had irked the city's authorities.
Perhaps it was the image of four women ogling a man's crotch or the photograph of books balanced on brightly-colored plastic phalluses. Or perhaps it was the prospect of 15 of Shanghai's most exciting young artists exhibiting their work beyond the gaze of government-controlled institutions.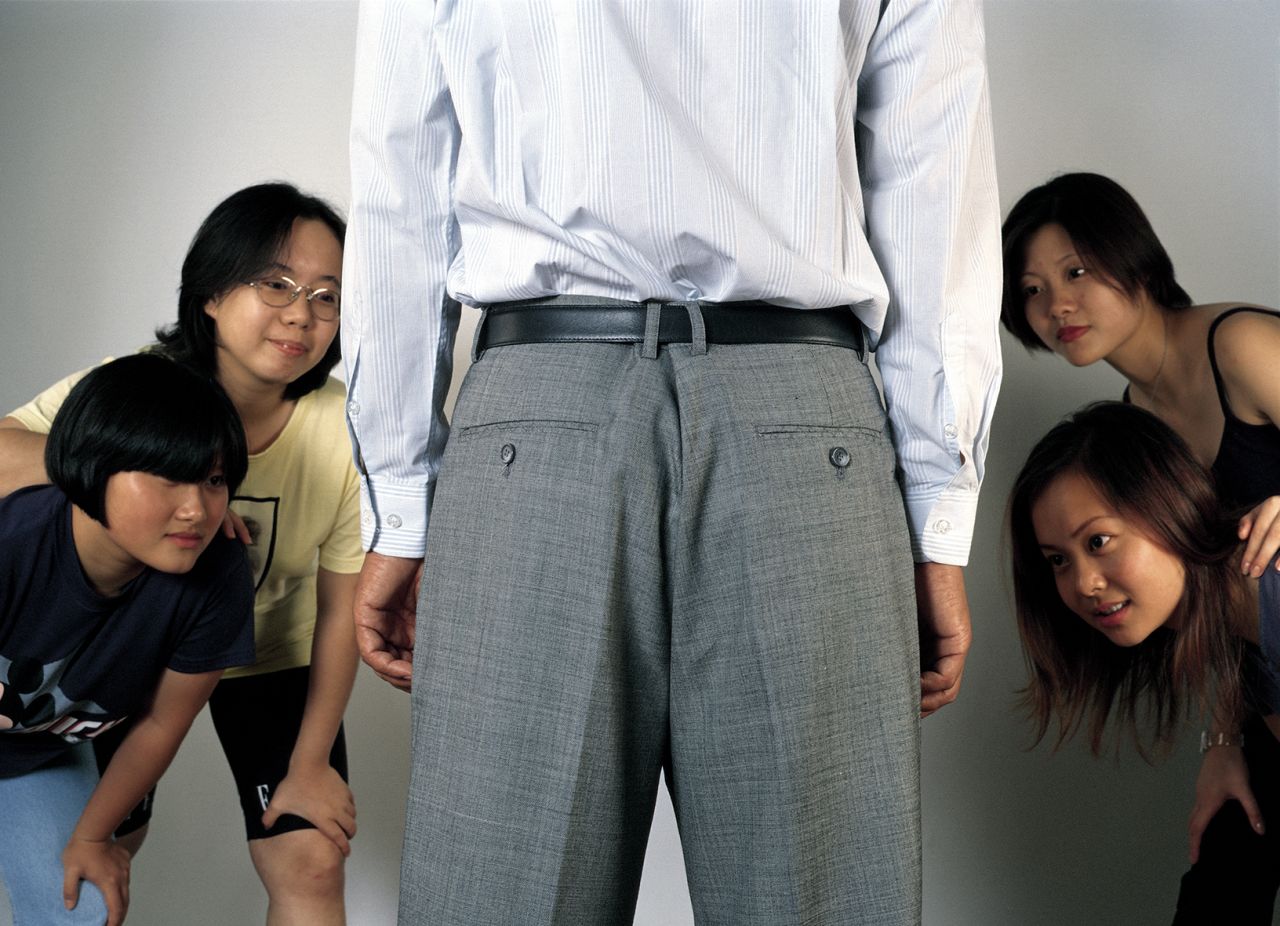 Such closures were relatively common in China during the 1990s, with the state evidently wary of contemporary art. But things have changed dramatically, and, this week, the shuttered exhibition is being re-staged at Photofairs Shanghai, a sprawling annual art fair which last year attracted more than 30,000 visitors.
The move is emblematic of the shift in official attitudes that has taken place in the last two decades, according to the new show's curator, Victor Wang.
"We've come a very long way since then," he said in a phone interview. "Some of China's first (art) institutions were only built within the last decade."
"(The 1990s) was a very specific time when artists were doing everything: being curators, administrators, marketing, branding, facilitators, you name it. Whereas now, in 2018 Shanghai, there are contemporary art museums, fairs, galleries. It's a very different art landscape."
It is fitting, then, that exhibition's name, "Wushirenfei," is an idiom roughly translating as "things stay the same, but people have changed."
What's more indicative of the times, however, is not necessarily the fate of the show, but the career trajectories of the participating artists. Yang Fudong, Hu Jieming, Xu Zhen and the late Geng Jianyi – then young upstarts in Shanghai's fledgling scene – all went on to become internationally recognized names in the art world.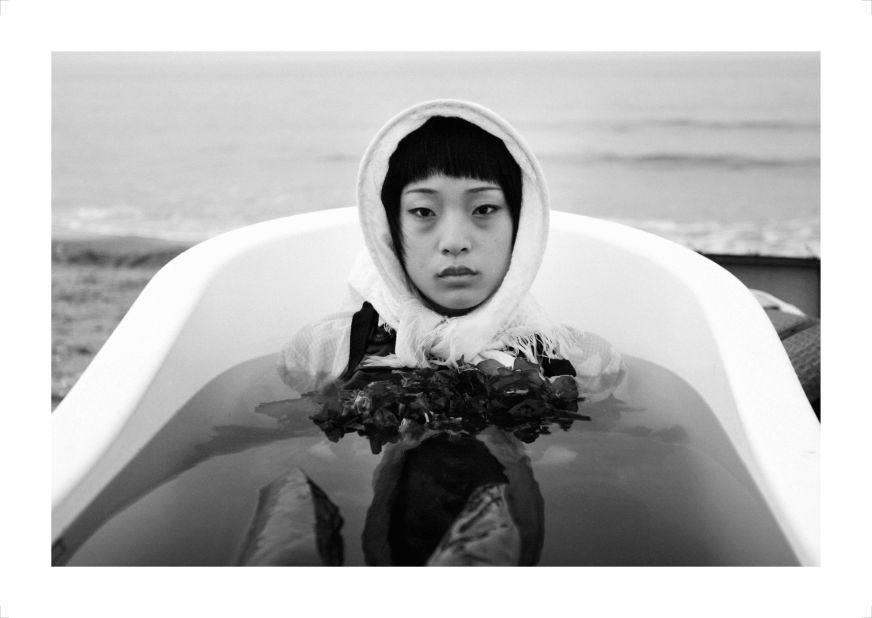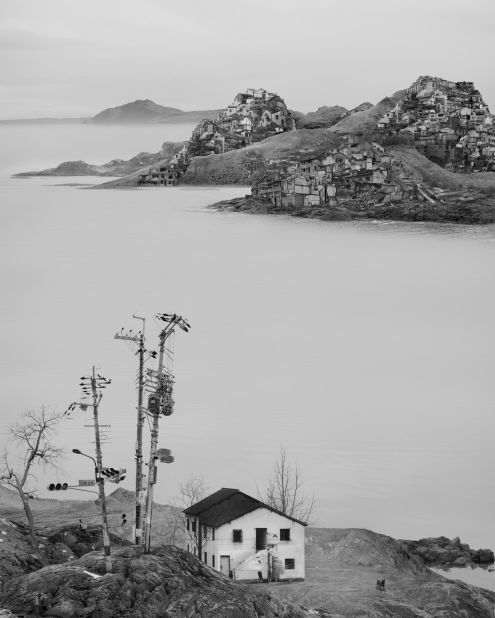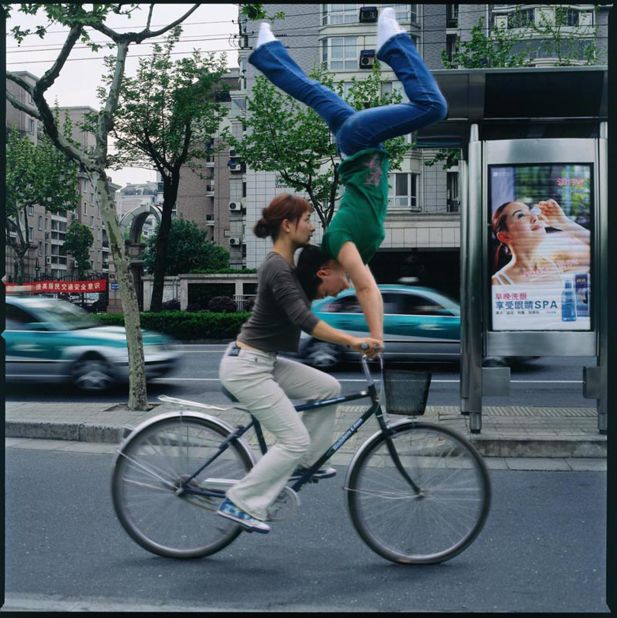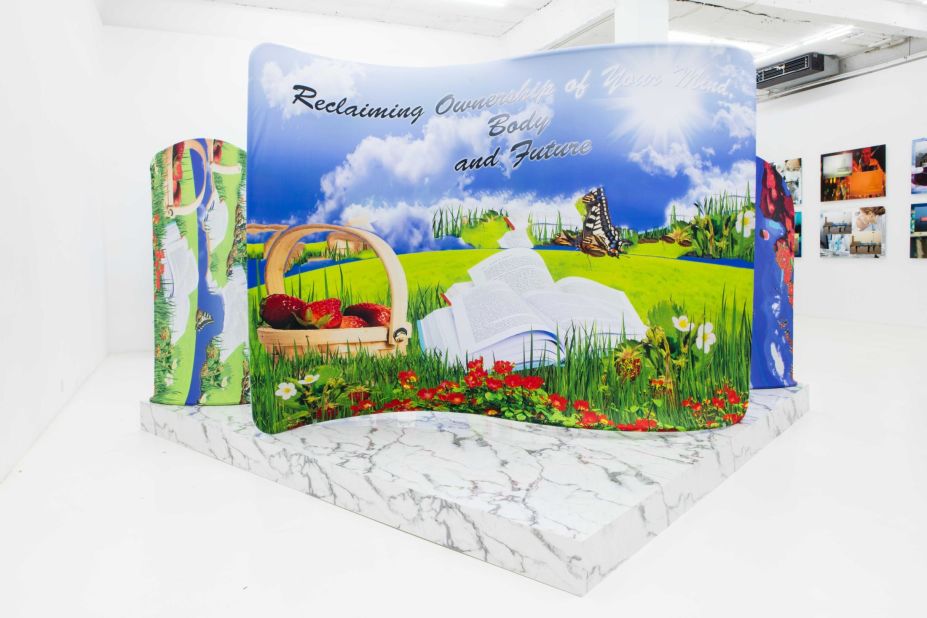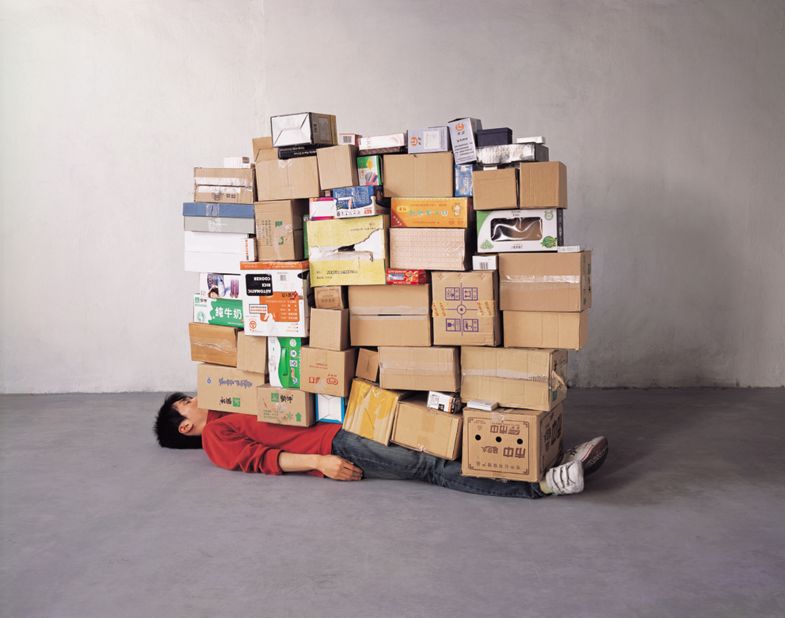 Shanghai photographers on show at the 2018 edition of Photofairs
Rather than replicating the 1999 show, Wang is presenting more recent images by some of the original participants – a reflection on the evolution of contemporary art in China. The work will be shown alongside that of emerging artists, including Shanghai's Miao Ying, who contributed a bold installation inspired by Windows desktop backgrounds.
The strength of the city's photography scene is also evident elsewhere in the Photofairs program. This year's exhibitors will showcase, among many others, the art duo Birdhead, whose snapshots revel in the minutiae of Shanghai life, and Chen Ronghui, whose stark photojournalism examines the landscapes of a rapidly changing China, from amusement parks to petrochemical plants.
Hub for a growing market
China's hunger for fine art has grown considerably in the last 10 years. It's now the world's second largest art market, accounting for 21% of global sales (up from 9% in 2008), according to UBS and Art Basel's annual market report.
But the country's collectors have been traditionally reluctant to invest in photographs. A 2015 study by the research group Artprice found that China represented just 1.2% of the global photography market.
This disinterest is often attributed to collectors' dislike of editioned works or prints – as opposed to one-offs – and the lack of superstar photographers, relative to other fine arts. But there appears to be a growing market for the medium, according to Photofairs' group fair director, Georgia Griffiths.
"In comparison to where we were five years ago (when the first Photofairs Shanghai was held), it's incredible how China has embraced the medium," she said in a phone interview, pointing to the importance of affordability to middle-class Chinese collectors.
"They can buy a masterpiece for $200,000 or even $20,000 – not a million, which is what you'd be starting for a painting," she said. "That really appeals to people, this idea that they can have a piece of history in their collection without hemorrhaging money."
Shanghai now stages dozens of photography exhibitions a year. There are also a number of gallery spaces dedicated to the medium, like the Shanghai Center of Photography, which opened its doors in 2015 and exhibits a mixture of photojournalism and more conceptual work.
The gallery's founder, Pulitzer Prize-winning photographer Liu Heung Shing, believes that the social climate in Shanghai puts it ahead of other Chinese cities.
"Documentary and contemporary Chinese photography lend themselves very well to the Shanghai landscape," he said in a phone interview. "Shanghai is very cosmopolitan and international city … which makes it much more open to ideas.
"A decade ago, Beijing was predominant and preeminent because it housed all the major art academies, it's the capital and all the bureaucrats who manage culture are (there). But as more private museums have been founded in China, and collectors have become a force of their own, this has really precipitated and facilitated Shanghai as a leading city in (arts and photography)."
Favorable environment
The comparison with Beijing is a pertinent one. Although the capital is home to a number of designated art zones – such as 798 Art District and Caochangdi, where Ai Weiwei was once based – a handful of notable galleries have been forced to close by local authorities in recent years.
By contrast, Shanghai, appears to have become increasingly favorable to not only photography, but the arts in general. The number of galleries in the city has skyrocketed, and will soon include an outpost of Paris' famed Centre Pompidou.
The local government's approach to the arts is virtually unrecognizable from the time when "Wushirenfei" was shuttered. An ambitious new plan, dubbed "Shanghai 2035," aims to transform the city into an international cultural hub in less than two decades through a slew of state funding and initiatives aimed at developing the design, film, performing arts, gaming and publishing industries.
At the heart of the project is the West Bund, a stretch of land along the banks of Huangpu River earmarked for cultural institutions – including Liu's photography gallery.
"Shanghai seems to be a bit better managed, and the decision-making process is done by a more competent bureaucracy," Liu said. "In the case of West Bund, they designated almost 10 kilometers of space as an art and cultural area – a destination like the Museum Mile in New York, or the South Bank in London.
"They pour resources into this area, and it's done with significantly more planning (than in Beijing). In Beijing you just don't see that – for good or bad."
Nonetheless, 19 years after his exhibition's forerunner fell victim state intervention, Wang maintains a level of skepticism about the impact public art initiatives are having on the city.
"I'd be cautious to say it's a top-down approach, because the majority of the (art) infrastructure in Shanghai is privately initiated and funded," he said.
"There wouldn't be so much contemporary art infrastructure if it wasn't for the passionate individuals in Shanghai who are putting their own finance behind it."
Photofairs Shanghai is at the Shanghai Exhibition Center from Sept. 21 to 23, 2018.