Editor's Note: Jaime Marie Davis is an independent curator and producer based in London. She is the curator of "Against the Grain: Skate Culture and the Camera."
When skateboarding first captured the media's attention in the mid-'60s, journalists reported on it with a mixture of feverish excitement and nervous hysteria.
In its May 1965 issue, Life magazine condemned skateboards as a "menace to limb and even to life," and cautioned readers about riders who "take over the paths made for peaceful strollers."
"Too much moxie," the story read, "breeds mayhem in the streets."
This commentary ran alongside photos of skaters, from national champion Patti McGee to cheeky college boys and even a duo of priests, as they navigated what was described as a "slippery banana."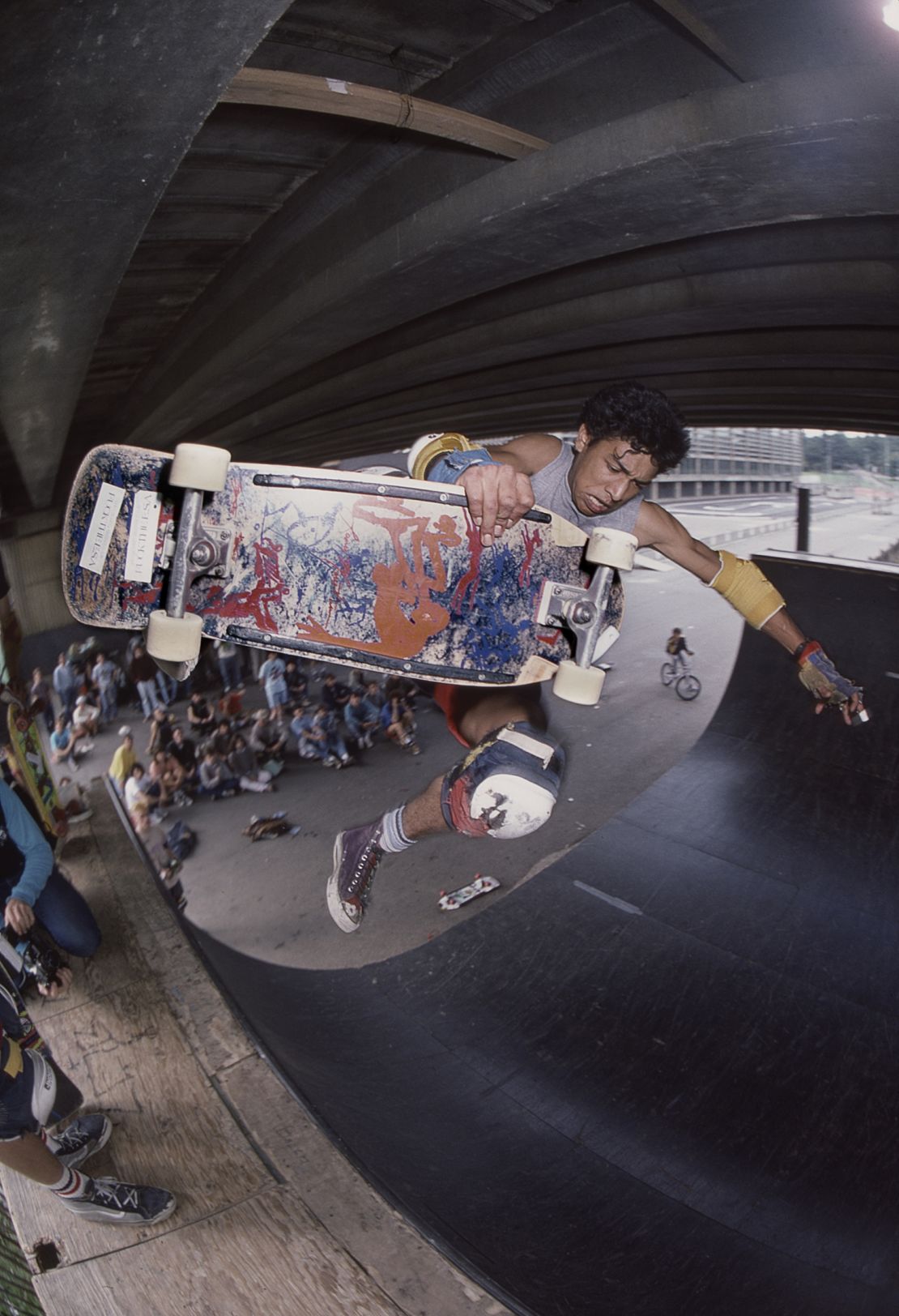 This pearl-clutching portrayal has all but disappeared, now that skate culture has, in many ways, merged with pop culture. But the best photos of the scene remain intrinsically journalistic.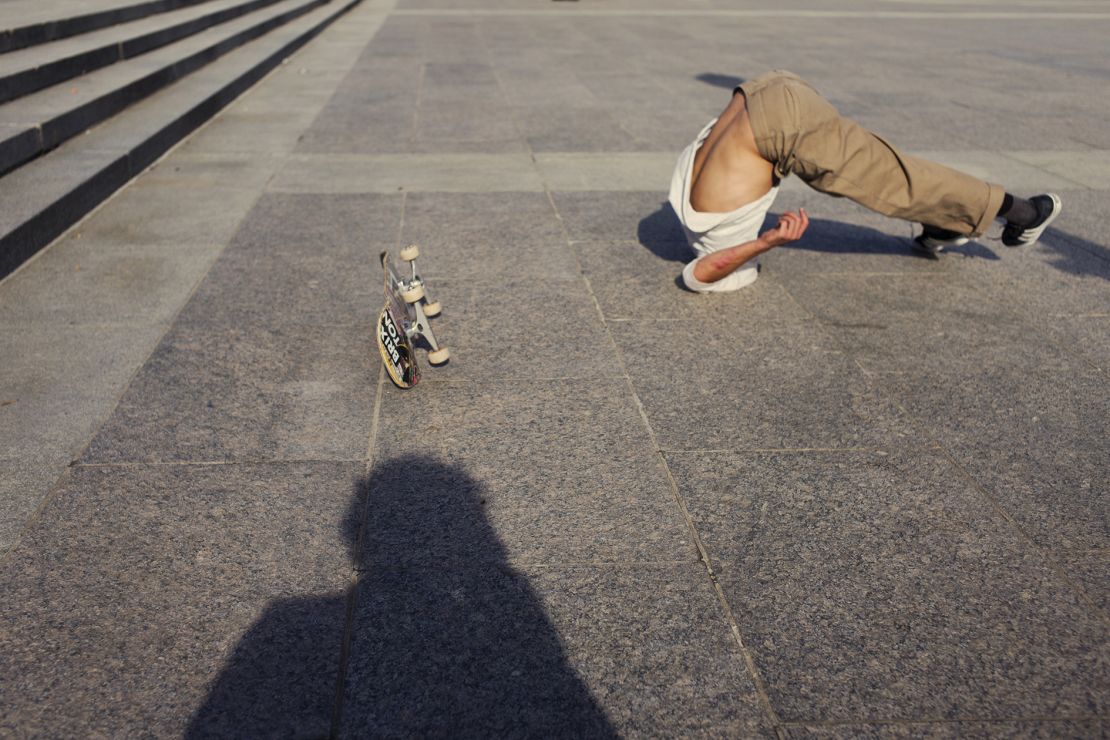 Photographers who shoot skateboarding are usually fully immersed in the scene, producing material from – and shared imagery within – an engaged audience of skaters. Since the scene's early days, when California surfers started carving up paved banks and empty backyard pools, cameras would be passed around at sessions.
As skaters began establishing their own magazines, like the now-defunct Skateboarder and RaD (Read and Destroy), photography became integral to circulating information about new tricks and styles, as well as connecting different skate scenes internationally.
These photos helped tell the stories of a subculture on the rise, exploring themes of community, urbanism, identity and self-representation.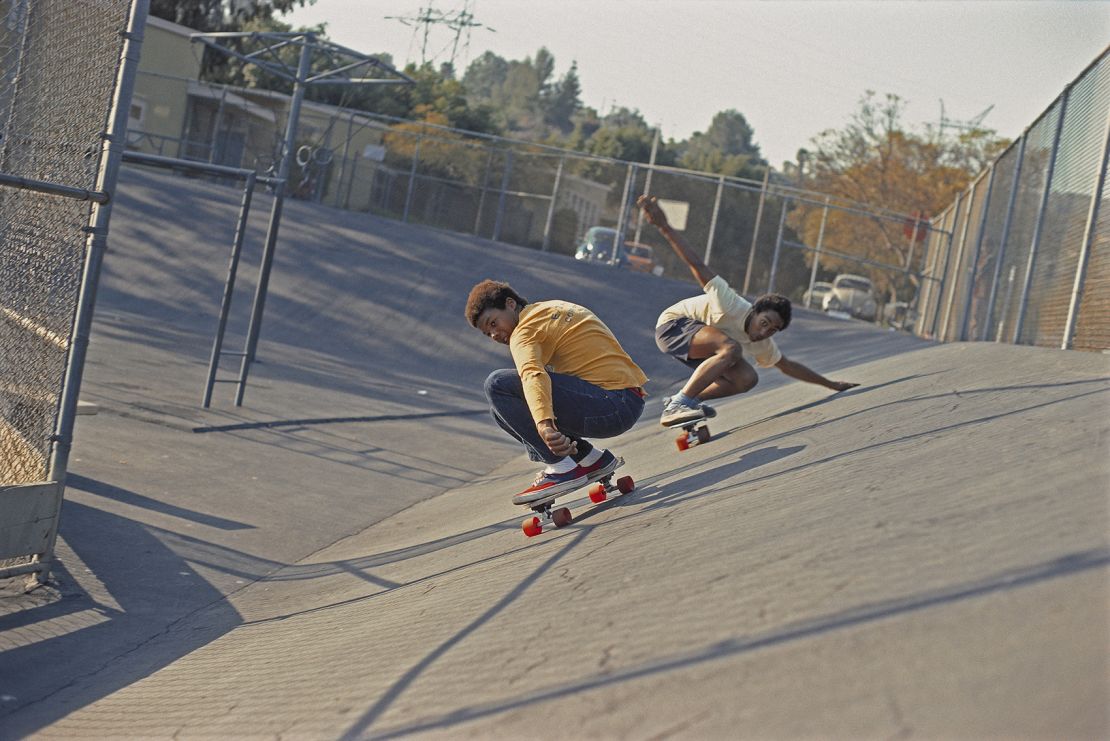 Timing is everything in skateboarding, and also photography. Capturing a key moment – often in intense, dangerous situations – is inherently creative, leading to beautiful mistakes, artistic manipulations and experimentation.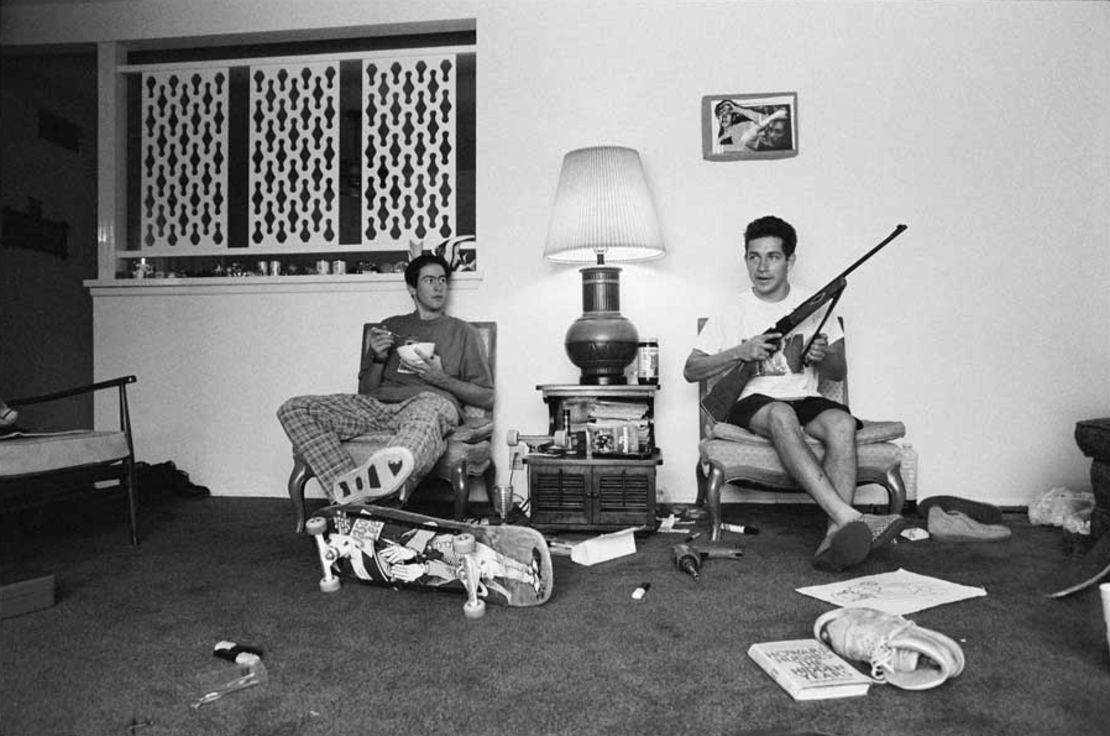 It's little wonder that the skate scene has borne its fair share of crossover artists. You need only consider the work of Academy Award-winning filmmaker Spike Jonze, who got his start photographing skateboarders and BMX riders as a teen in '80s Maryland.
Similarly, Glen E. Friedman, after shooting the L.A. skate team Z-Boys in the '70s, turned to music, photographing radical musicians like Black Flag and Suicidal Tendencies, as well as early hip-hop greats like Public Enemy and Run-DMC. His photos can now be found in the permanent collections of the Metropolitan Museum of Art, the National Museum of American History and the Smithsonian Institution, among others.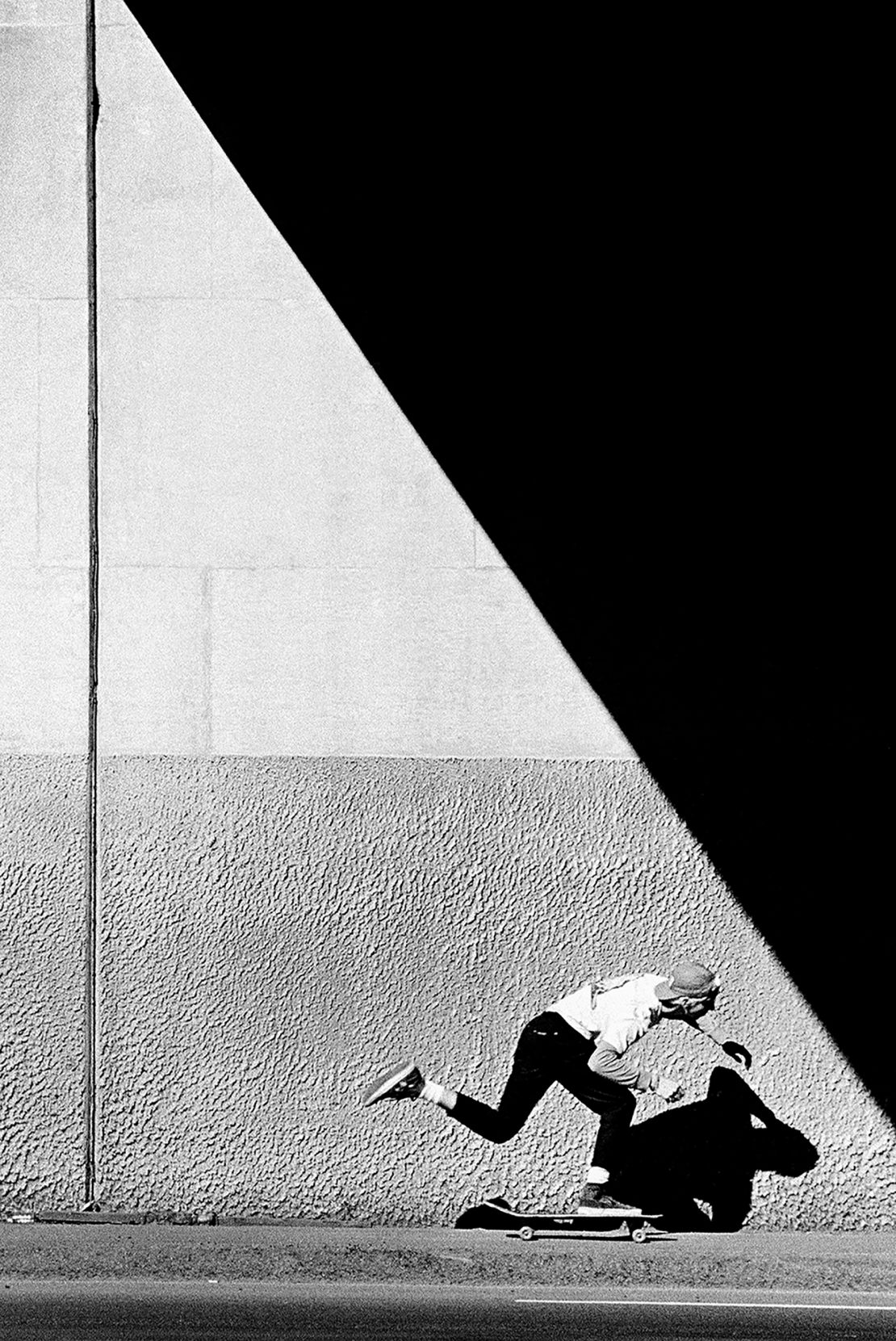 These crossover success stories in some ways mimic skateboarding's journey from public menace to mainstream pastime. In 2020, skateboarding will achieve a new milestone when it debuts at the Tokyo Olympics.
With further commercialization and mainstream exposure approaching, the archives left behind by these photographers and others like them – including Tobin Yelland, C. R. Stecyk III and Tony "Dobie" Campbell – will serve as important subcultural histories that saw a burgeoning scene through multiple lenses.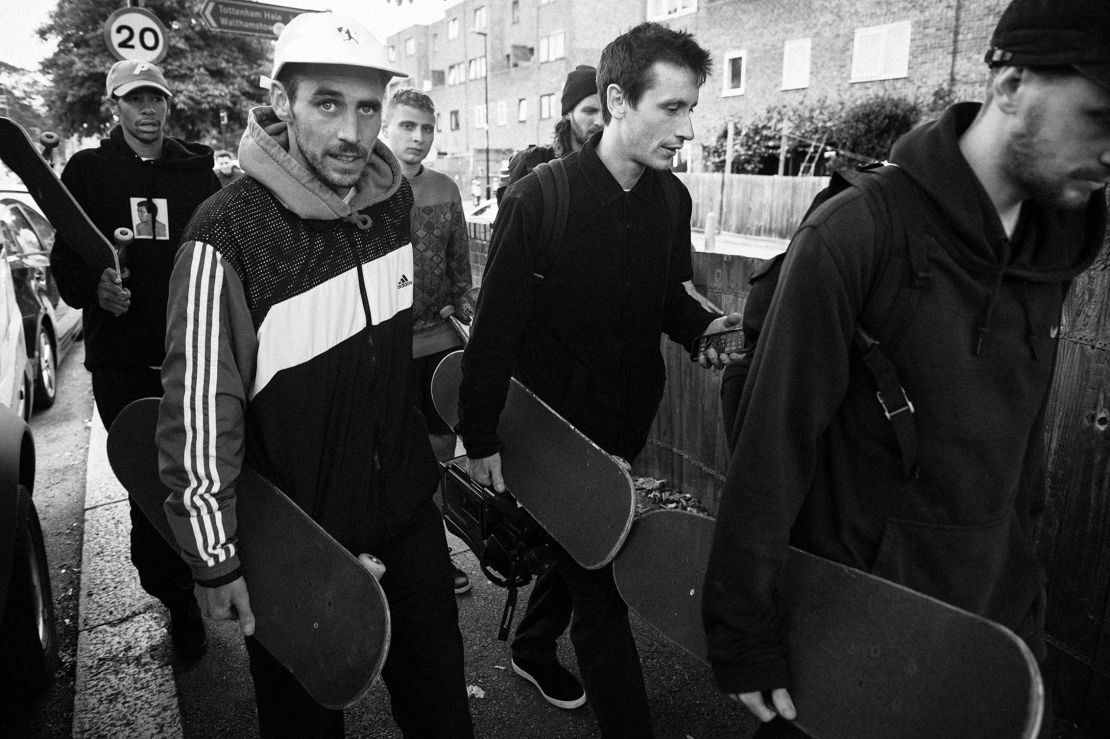 "Against the Grain: Skate Culture and the Camera" is on a 15 Bateman St. in London until July 22, 2018.
Top image: "Hanging at Adolph's in Holmby Hill After School" (1977) by Glen E. Friedman