Editor's Note: CNN's series often carry sponsorship originating from the countries and regions we profile. However, CNN retains full editorial control over all of its reports. Our sponsorship policy.
International labels dominate Vietnam's market for high-end beauty products, but that did not deter Do Duy Khanh and Dinh Phuong Anh, who have carved out a niche for their brand – Skinlosophy.
Do says that a decade ago, the country's beauty market operated at two ends of the spectrum. At one extreme were "sophisticated, science-based, well-designed, packaged and marketed products" made by overseas brands. At the other end were "plain, unrefined" homegrown Vietnamese formulas.
Skinlosophy's mission is to combine the benefits of both styles: using scientific processes, such as fermentation, distillation and solidification, to purify herbal ingredients traditionally grown in Asia.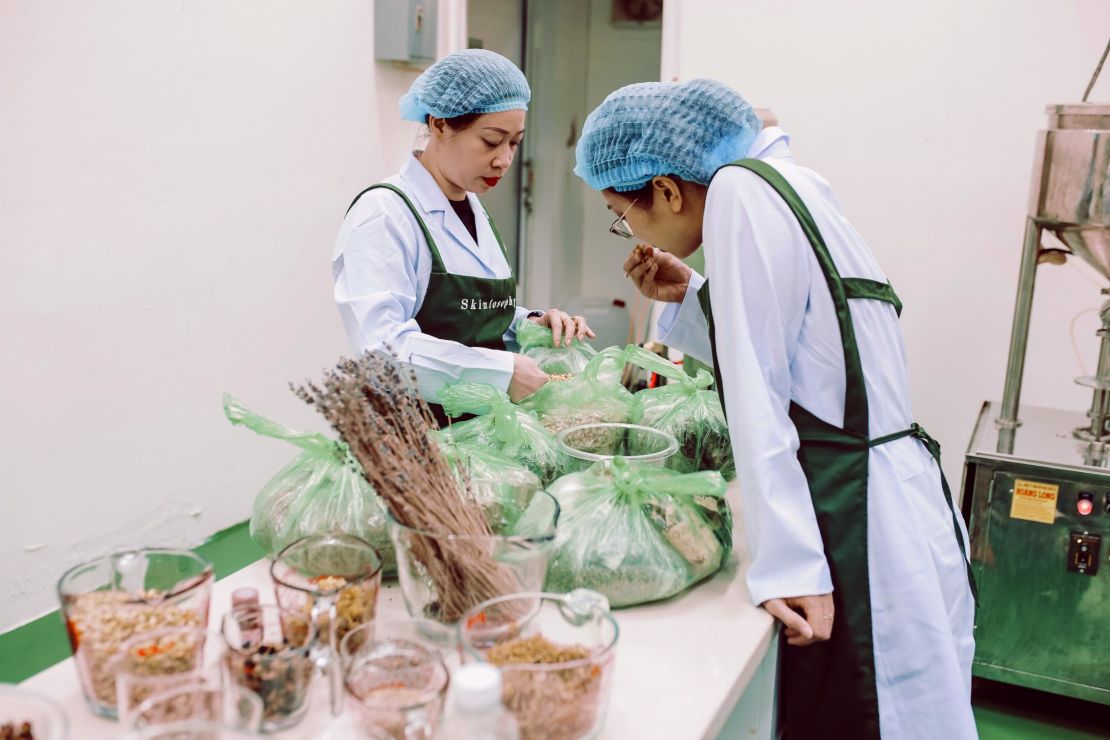 Do and Dinh both have beauty industry pedigrees: Do's family imported cosmetics and ran a spa, while Dinh's family owns a herbal medicine practice.
Having identified a gap in the market, the two young entrepreneurs (Do is 28, Dinh is 30) decided to go into business together. They started developing their range by concocting formulas in the Dinh's family's small laboratory. Do says their products are designed for use in Vietnam's hot, humid climate – "they are dry-touch, do not clog pores, and feel non-existent on the skin."
And they were a hit with customers. By 2016, demand was outstripping supply. Do and Dinh emptied their savings accounts, took out loans, set up a fully-equipped facility an hour's drive outside Ho Chi Minh City, and launched the Skinlosophy brand. They now employ 20 people and sell, on average, 1,000 products a week.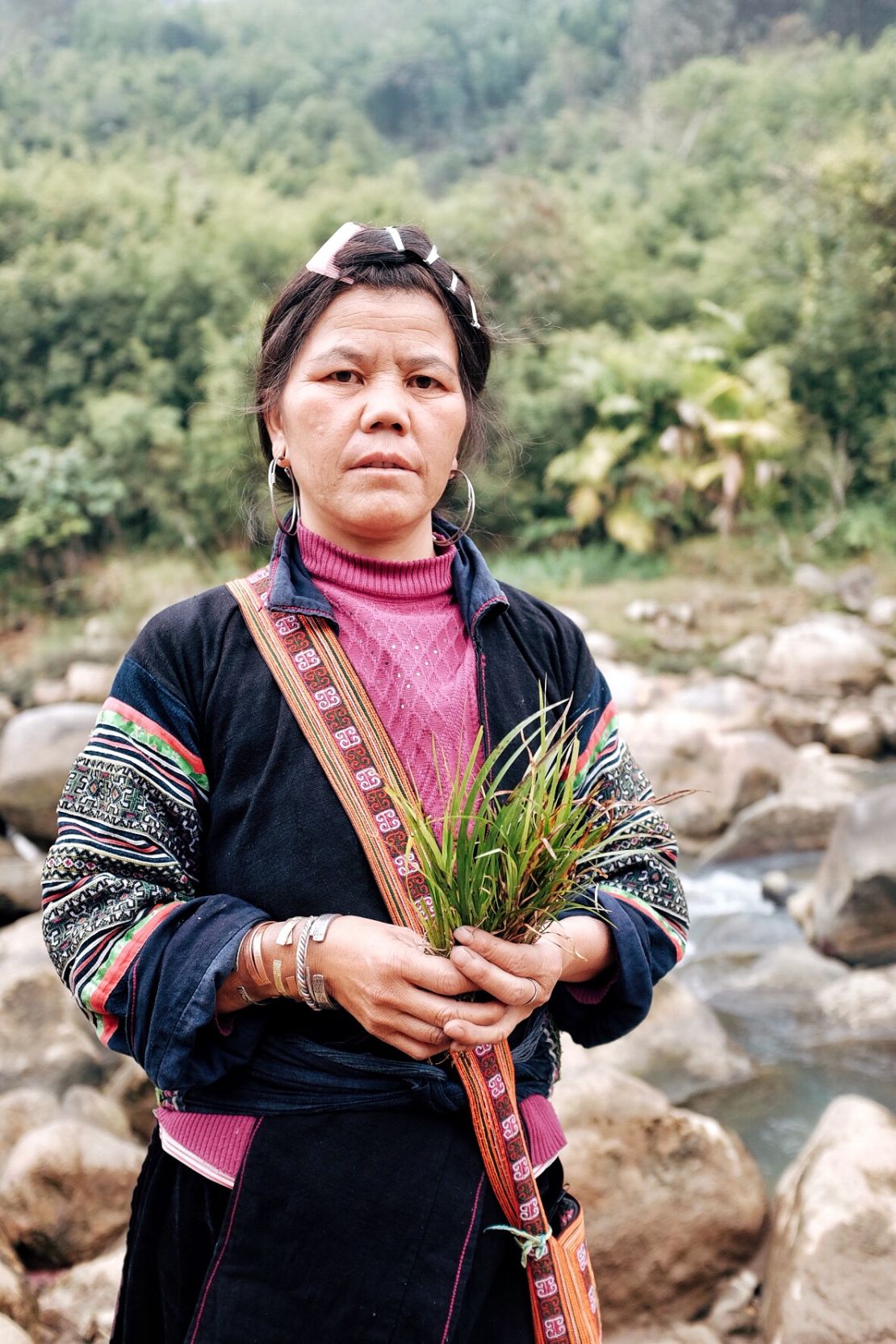 Skinlosophy is not the only Vietnamese brand creating space in the market for nature-based products. Naunau specializes in perfumes and scented candles, and offers DIY workshops where customers learn to blend aromatherapy oils and fragrances, and make bath bombs. Stone Hill is an organic chocolate specialist, making cocoa-based soaps, scrubs and body butters, as well as edible treats.
The growth of these companies mirrors a broader trend. Market research provider Euromonitor reports that sales of premium beauty and personal care products in Vietnam have more than doubled since 2013. The market was worth over half a billion dollars last year and is estimated to grow to $850 million by 2023.
This rapid expansion is powered by Vietnam's growing prosperity and the rise of its middle-class demographic. According to the World Bank, Vietnam's middle class currently makes up 13 percent of its 97 million-strong population and is expected to reach 26 percent by 2026.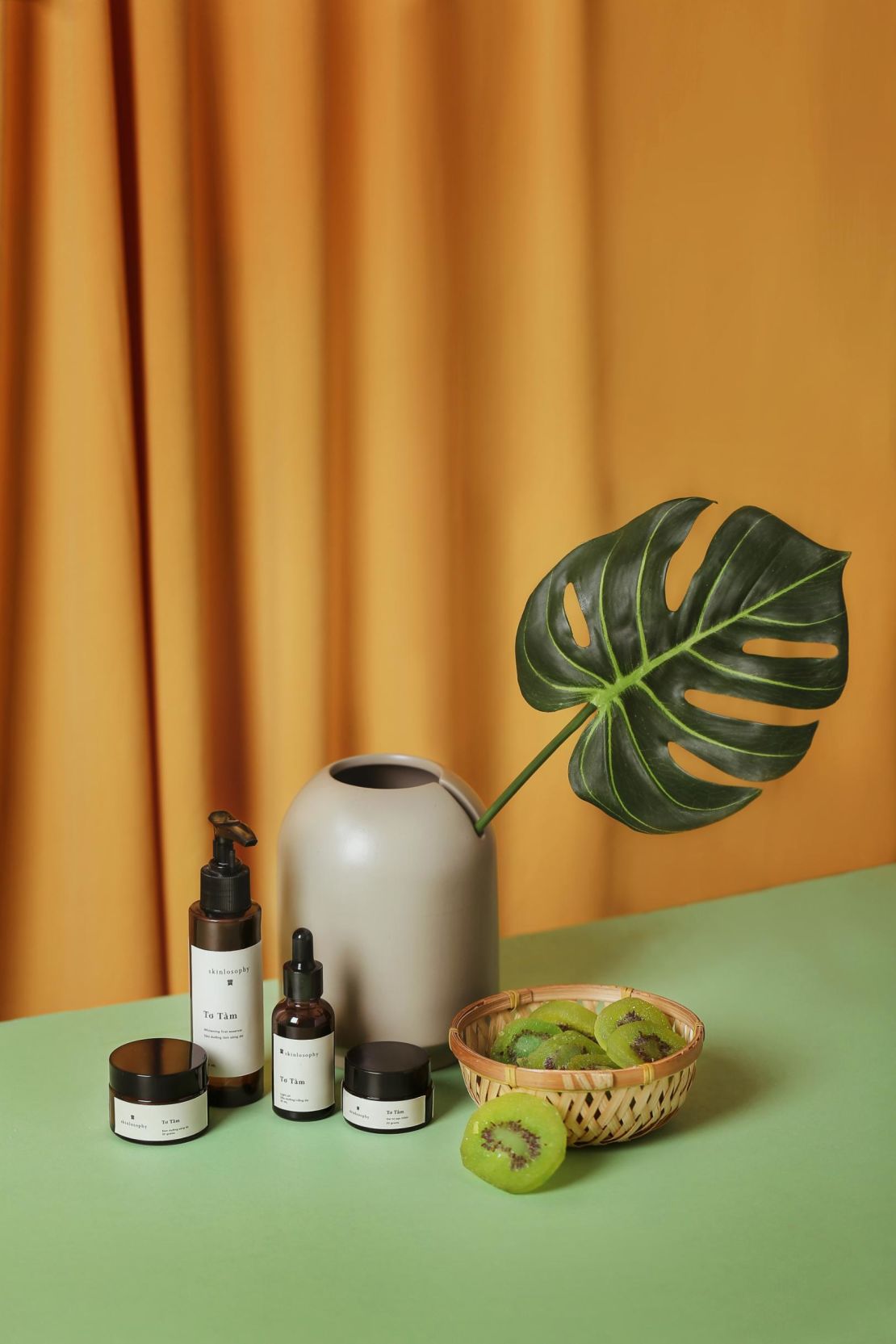 Do says the majority of his customers are professional women in the 22 to 30 age bracket – and 80 percent of Skinlosophy's sales take place online.
Nguyen Thi Nhu Ngoc, marketing manager for market research agency Kantar, says internet access is a key driver of Vietnam's burgeoning beauty product sales. According to Kantar's research, 88 percent of urban and 38 percent of rural households are now online; with smartphone ownership at 95 percent and 69 percent respectively.
Skinlosophy's traditional ingredients include green tea, red ginseng, silk and lingzhi mushrooms.
"The most popular products are cleansers, acne remedies and formulations designed to make skin plump and glowing," says Do.
Meet Vietnamese beauty vlogger Trang Ngo
The duo face stiff competition when it comes to growing their business, because of the local preference for international products. "Foreign brands have more than a 90 percent share in the personal care and beauty sector in Vietnam," says Nguyen, adding that consumers tend to believe imported products are better quality.
"It's been hard to face established giants in trying to win the public's attention and trust," says Do. But with a loyal customer base, he hopes that Skinlosophy will continue to flourish.