Editor's Note: This story is part of "Smart Creativity," a series exploring the intersection between high-concept design and advanced technology.
In mid-August, just after sunset, the skies over Amsterdam were lit by a swarm of 300 glowing drones moving through the night in a tightly choreographed spectacle.
The eye-catching display, titled "Franchise Freedom," was the work of Studio Drift, an Amsterdam-based art studio helmed by Lonneke Gordijn and Ralph Nauta. Since 2007, the duo has made its name with striking, often light-based installations that explore the relationship between nature and technology.
A swarm of drones lights up the night's sky
"(Technology is) an evolution from nature," Nauta said. "It's just the canvas that we work with. The canvas and the paint. It helps us to express what we want to achieve.
"Franchise Freedom," which debuted at Art Basel Miami Beach last December, was an attempt to recreate murmuration, a phenomenon that sees massive flocks of birds flying in coordinated patterns through the sky. While following their own paths, each bird contributes to the larger shape formed by the flock.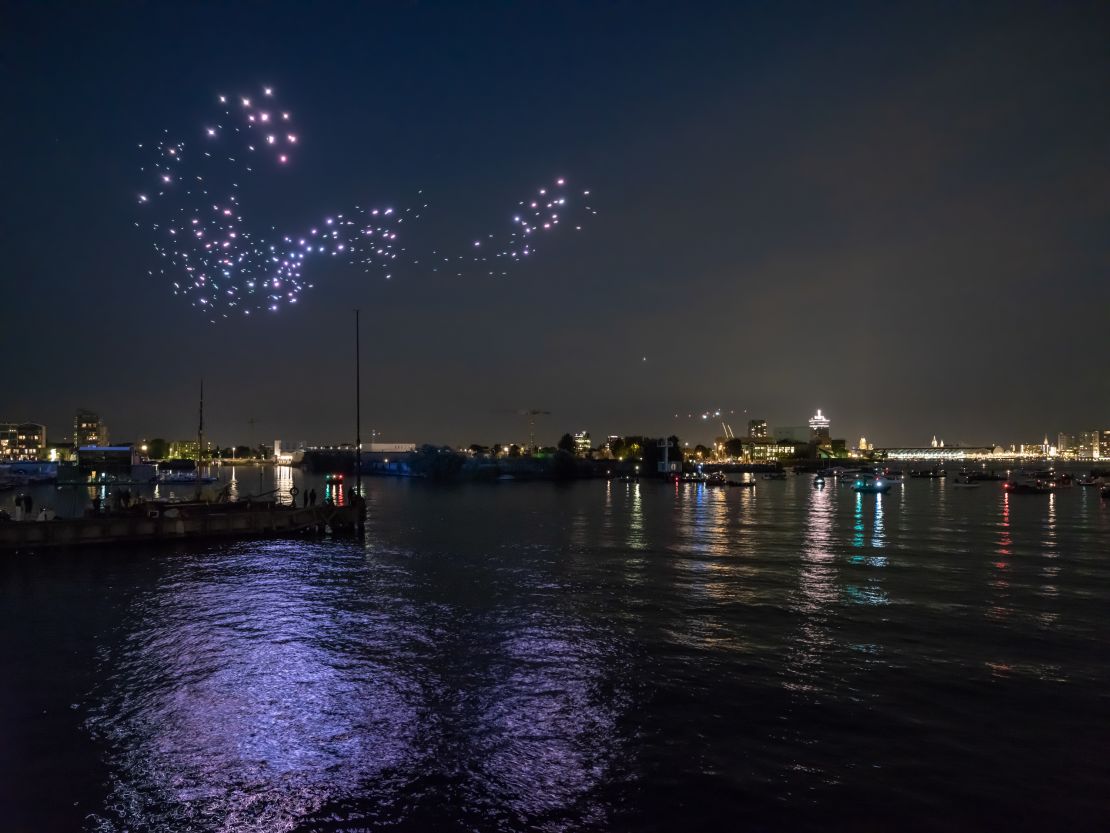 To bring the concept to life, Studio Drift had to call on tech specialists.
"We talked to certain parties, like (the electronic parts distributor) ARS Electronics, and we motivated them to (research) the centralized steering of a group of drones that you can program to do different kinds of movements in the sky. Then, at a certain point, Intel got involved in the research and developed the hardware to create these sculptures," Nauta said.
"Of course, when you see a piece of hardware on the floor, it doesn't do anything. But when you have 300 swarming before you, it really becomes a living entity."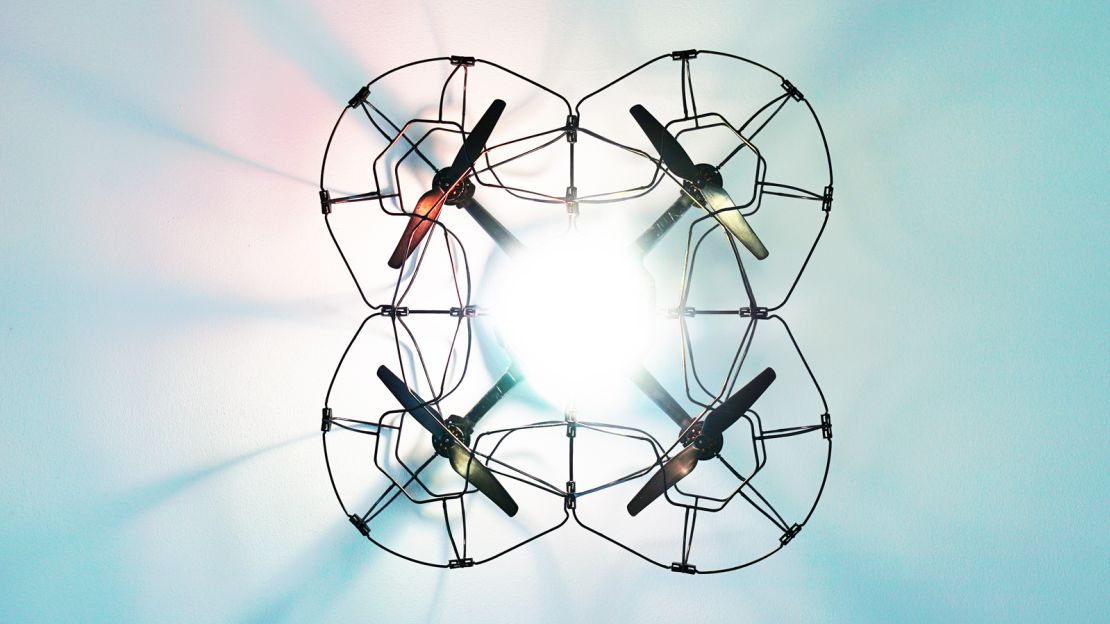 Watch the video above to find out more about Studio Drift's "Franchise Freedom" project, and how technology informs their practice.