Commuters in London were recently given a glimpse of Harry Potter as he had never been seen before.
Movie posters in bus stops across the capital showed the boy wizard with his familiar wand and John Lennon spectacles. But this Harry Potter was black, and so were his co-stars. The tag line read: "If you're surprised, it means you don't see enough black actors in major roles."
The vision came courtesy of Legally Black, a group of students aiming to highlight the lack of black representation in popular culture. The posters were covertly installed by activists wearing high-vis jackets to pass as workers, using utility keys to access the advertising panels.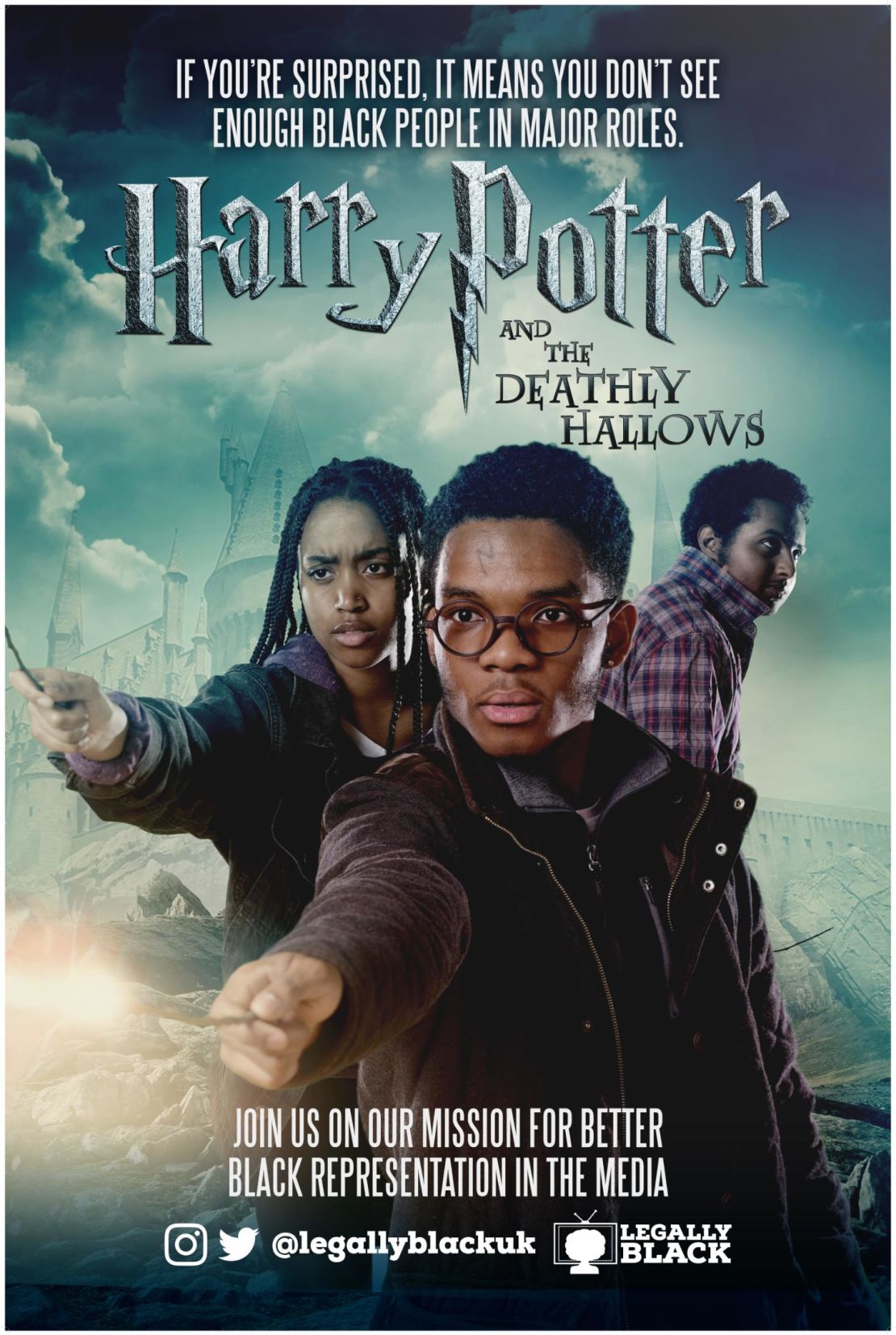 The Special Patrol Group (SPG) are expert subvertisers (a portmanteau of subvert and advertise) who previously placed spoof posters detailing police brutality outside Scotland Yard, and lined the underground with attacks on the international arms trade.
The SPG are not alone. London is awash with subvertising, from calls to end deportations, to messages of support for victims of domestic violence, and lovingly-rendered blasphemy. The movie "Three Billboards Outside Ebbing, Missouri" offered a new template that was adopted by campaigners seeking accountability for the Grenfell fire. The form is popular enough to fuel demand for new books and exhibitions.
Subvertising has its roots in the idea of "detournement," coined by French situationists in the 1950s to describe the practice of hijacking popular symbols and changing their meaning. The concept was developed by groups such as the Billboard Liberation Front in the 1970s, and then counter-culture magazine Adbusters around the turn of the century. But subvertising has never been as popular or dynamic as it is today.
"There were groups of artists in San Francisco and Sydney in the 1970s," said Thomas Dekeyser, a doctoral candidate preparing a thesis on subvertising at the University of Southampton. "Now there are few Westernized cities where subvertising is not taking place."
Dekeyser pointed to "takeovers" on a new scale, such as at the 2015 COP21 climate conference in Paris, where the Brandalism collective installed 600 posters attacking the perceived hypocrisy of corporate sponsors.
Further evidence of the movement's growing strength came with the launch of Subvertisers International (SI) in 2017, bringing together a dozen groups from Argentina to Australia. The network's inaugural week of action was marked with subversions in 40 cities including Tehran and Warsaw.
For all their differences, subvertisers are united by the belief that advertising is harmful. Activists point to the promotion of unrealistic and unhealthy body image, and a culture of consumerism that takes a heavy toll on the planet. SI's mission statement critiques the impact of advertising on our behavior, media and environment. SPG's manifesto is pithier: "Advertising shits in your head."
Subvertisers have different ideas about how to counter their common enemy, which has given rise to a variety of sub-genres. Some describe their work as alternative propaganda.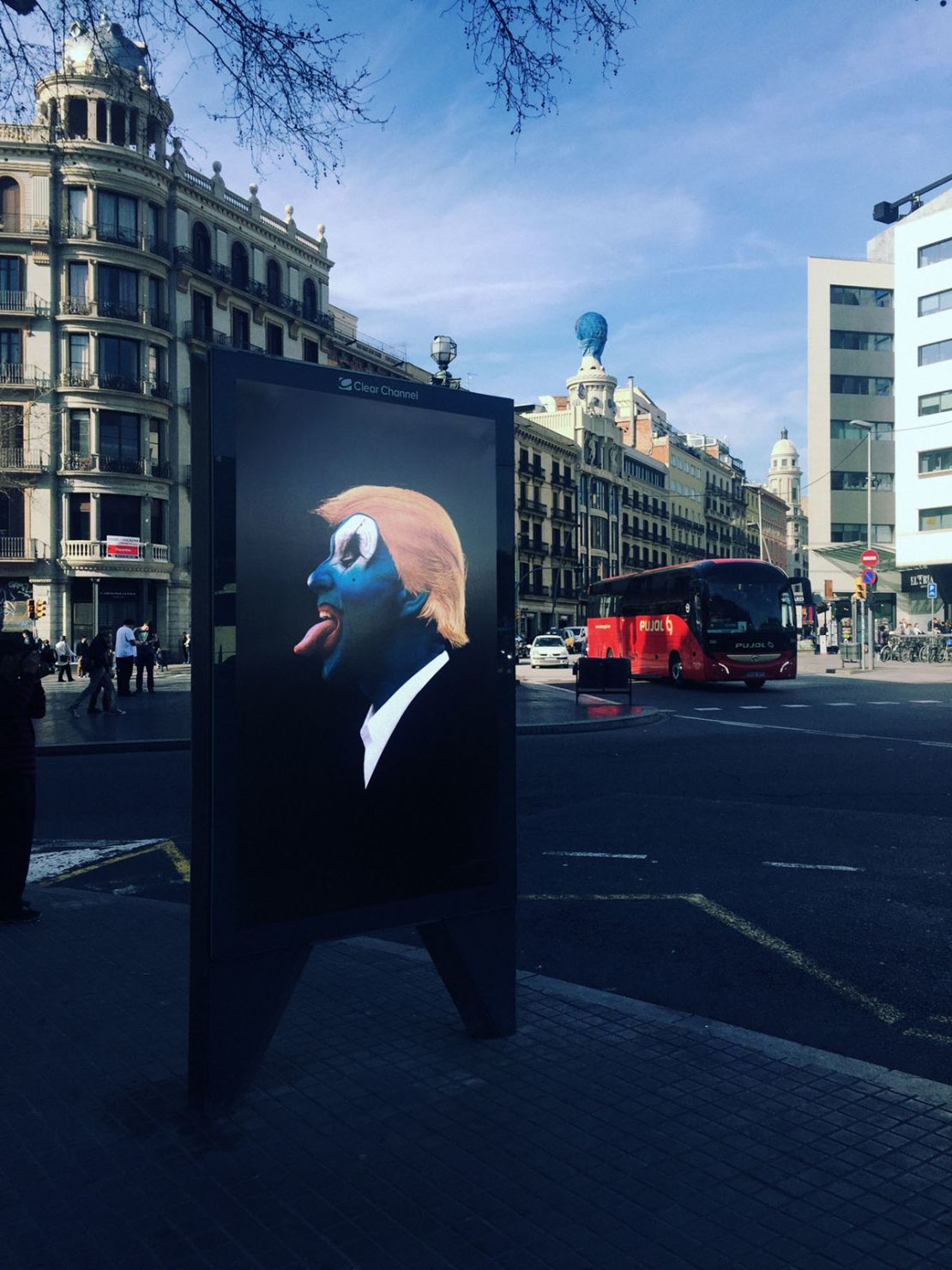 "We want to mobilize the power of art to raise awareness (and) deepen people's understanding of the important issues we all need to work together on," said Brandalism co-founder Bill Posters.
Others are more interested in exploring alternative uses of public space, and favor aesthetics over messaging. The Art in Ad Places project, for example, displayed artworks on payphones across New York.
"The idea is you're walking down the street and see something nice for once," said RJ Rushmore, who co-founded the project. "Something beautiful and different that is not trying to sell you anything."
Another approach focuses on erasure. New Yorker Jordan Seiler covers adverts with abstract black-and-white patterns that he said are "as devoid of meaning as possible." French artist Ox practices a minimal style that blends billboards into their surroundings.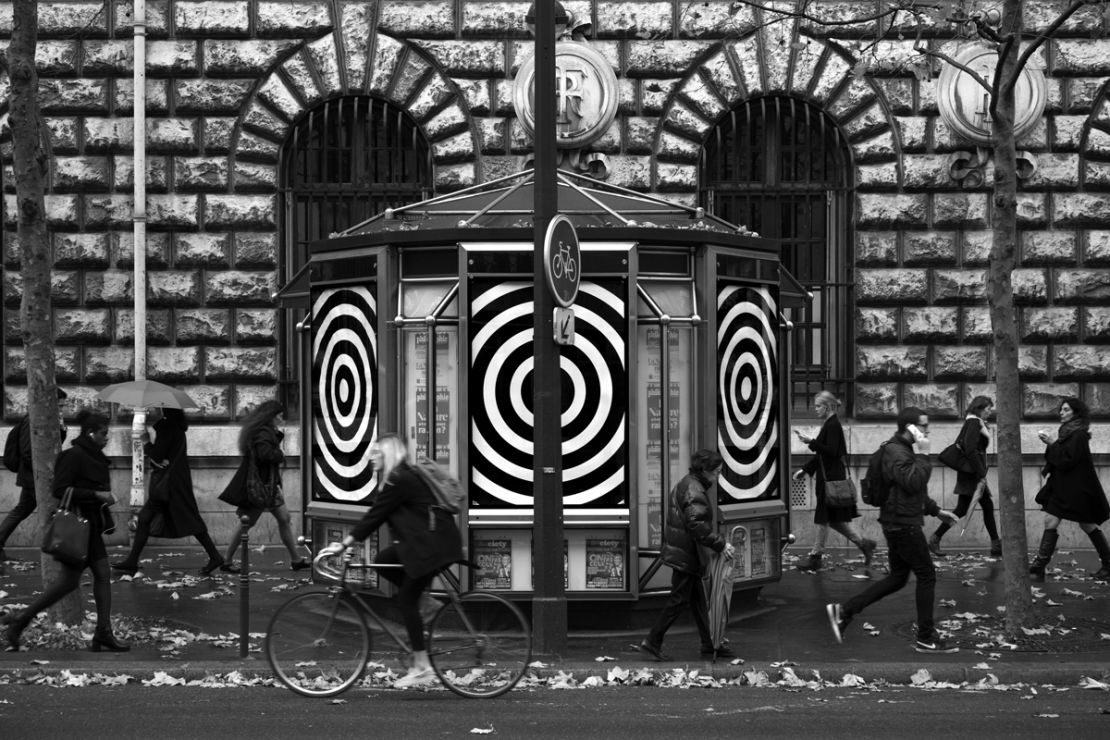 Subvertising has been criticized for superficiality. In his seminal paper "Unjamming the Insurrectionary Imagination," academic Richard Gilman-Opalsky questioned the disruptive potential of the form.
"Sporadic subvertising cannot jam a culture of constant accumulation," he wrote, comparing its impact to "a skip on a record that the needle passes over with a minor interruption." Gilman-Opalsky noted that the French Situationists often adopted more radical forms of detournement such as releasing military secrets and exchanging stolen artworks for political prisoners.
But the low bar for involvement may be a selling point. Subvertising is "an easy way into civil disobedience," said an SPG spokesman, which can lead to more committed forms of activism.
Collectives such as Brandalism, SPG, and SI are deeply committed to recruitment, hosting workshops, publishing manuals and distributing keys to access advertising panels. SI's weekend of action, which begins on March 23, is focused on cultivating new chapters in new territories such as Tunisia and Brazil.
There is little to deter expansion. Few arrests are made over such a low-level crime as minor property damage. Brands are also relatively helpless to resist attacks on their marketing. A study by a former lawyer for Google warned corporate clients that attempts to prosecute subvertisers would likely cause more bad publicity than the original offense, and suggested the best response may be to "address any criticisms raised."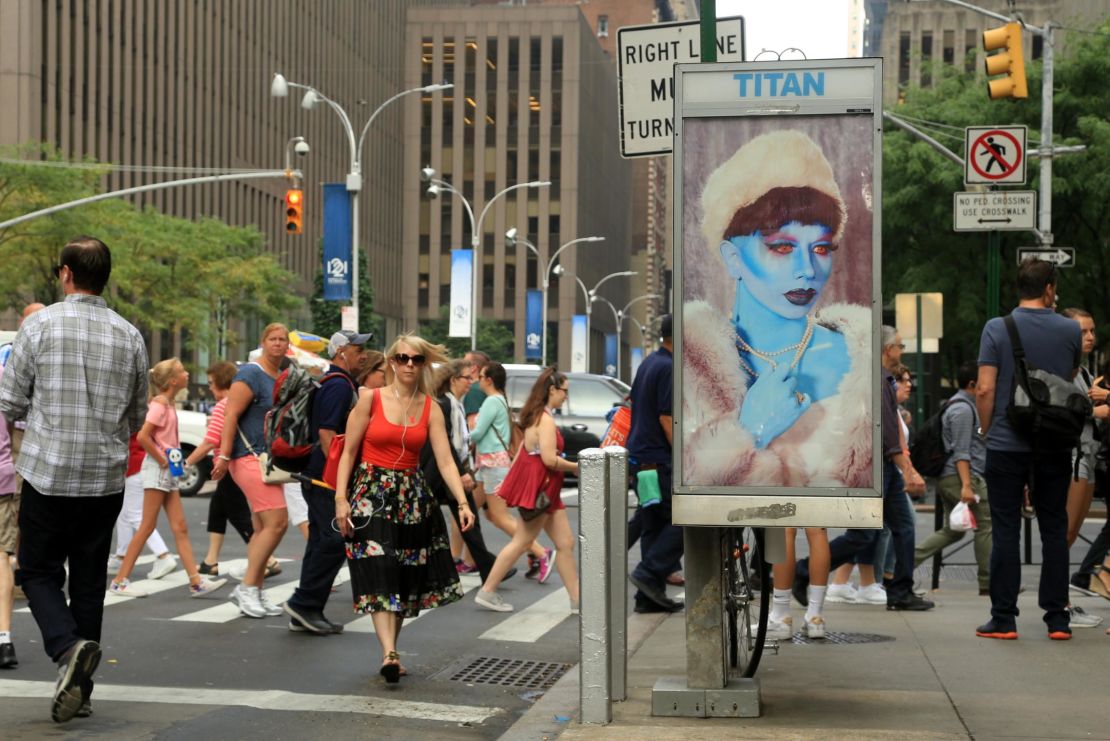 But brands may be able to co-opt subvertising just as they've appropriated another form of street art, graffiti. For example, in 2012 British insurance website Go Compare defaced their own billboards for a campaign that earned plaudits and headlines.
"Subvertising points out the limitations of advertising and offers methods to circumvent their own critique," Dekeyser explained. "The darker side of subvertising is it can help advertising become better."
Another threat is that billboards and posters are being replaced with digital displays. These are harder to hack, and doing so could incur harsher penalties.
But the transition could also offer opportunities. Dekeyser foresees a greater role for experienced hackers and suggests "people could take over whole networks."
Subvertisers have already replaced the digital displays at Piccadilly Circus with their signatures, and used a billboard in Liverpool for a polite prank about Internet security. However, hackers elsewhere have also used takeovers to broadcast swastikas and porn.
The battle for the billboards appears likely to escalate.