"Clothes are one of the most primal ways in which you express yourself," according to New York designer Dae Lim. "And similarly, smoking cannabis can unlock a lot of creative and intellectual highs."
Since 2016, Lim has fused marijuana and fashion to create Sundae School, his streetwear label inspired by weed culture. And if the term "stoner style" conjures images of tie-dye T-shirts and Baja hoodies, then Lim's self-styled "smokewear" is an altogether different proposition.
Together with his sister Cindy, the 25-year-old has put a contemporary twist on the traditional aesthetics of his birthplace, South Korea. As well as incorporating illustrations influenced by Korean culture, the brand draws on the silhouettes of traditional attire.
A loose "durumagi" (a traditional Korean overcoat) is made of denim instead of silk, for instance. And a unisex "jeogori" (the upper garment of a hanbok) comes with a hidden spliff pocket. Other more modern items, including T-shirt and hoodies, carry folklore-inspired design motifs or traditional collars.
The siblings, who were born in Seoul and moved to America in their early teens, launched their brand in New York two years ago.
The label has gained popularity in the US with items featured in publications like Vogue, and their newest collection will be sold by Barneys.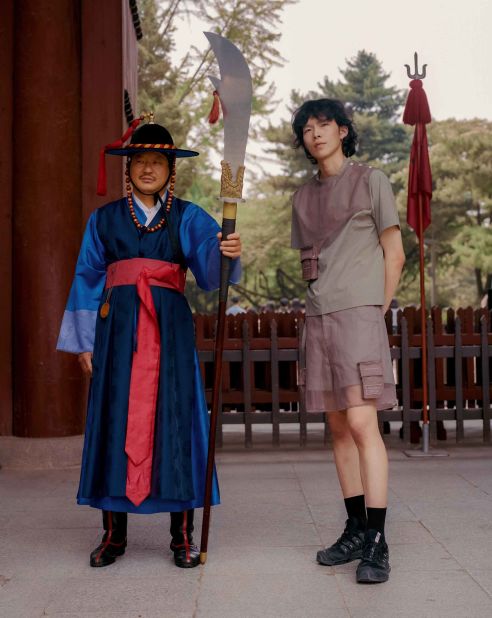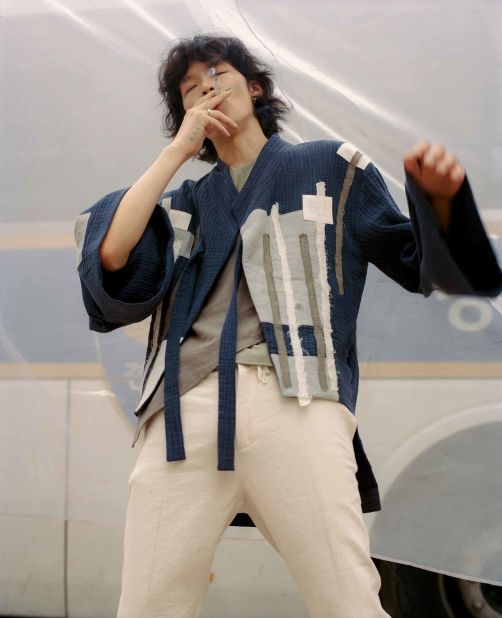 The cannabis-inspired fashion label with high ambitions
However, the label's success has stirred debate back in South Korea, where a huge amount of stigma still surrounds marijuana.
Can they ever – as one of the country's biggest newspapers described the brand's vision – "weave together the two extreme, inhomogeneous cultures of marijuana and Korea?"
'When tigers used to smoke'
Far from stereotypical stoners – the duo is high-achieving, and have big ambitions for the brand. Cindy, who handles Sundae School's operations and public relations, studies entrepreneurial management at the University of Pennsylvania. Dae, the creative force behind the brand, graduated with a mathematics degree from Harvard.
Dae's designs combine Korean history with the imagery of religion and cannabis culture. One illustration features a portrait of the 15th-century king, Sejong the Great, with a traditional smoking pipe (known as "gombangdae"). Another features a white tiger – of many a Korean legend – surrounded by white clouds.
"The Korean idiom 'back when tigers used to smoke' is how every Korean folklore (tale) begins," explained Cindy, on a phone call. "(It's) just like 'once upon a lifetime' in Western fairy tales."
The brand played on the Book of Genesis in its first collection – organizing its lookbook into various chapters and featuring quotes like "God made the world high" before he "blessed the seventh day, and called it Sundae."