A solar-powered safari lodge in the Botswanan wilderness built from repurposed boardwalk planks. A subterranean apartment anchored by ceiling beams made from plastic bottles and construction dirt. A carbon-neutral furniture factory that doubles as a 300-acre public park. These are just a few of the latest design-driven buildings that are reimagining sustainable architecture, according to Architectural Digest.
In the face of the climate crisis, the magazine's international issue features a number of innovative projects offering solutions to high carbon emissions, energy consumption and wasteful construction materials. "Sustainability, as a concept, has become a bit of a catchall," wrote AD's global editorial director Amy Astley over email. "We at AD use the word to convey strategies that prioritize longevity, whether looking at a building, a community, or our planet, and make great efforts to clarify the ways in which a project strives to be sustainable."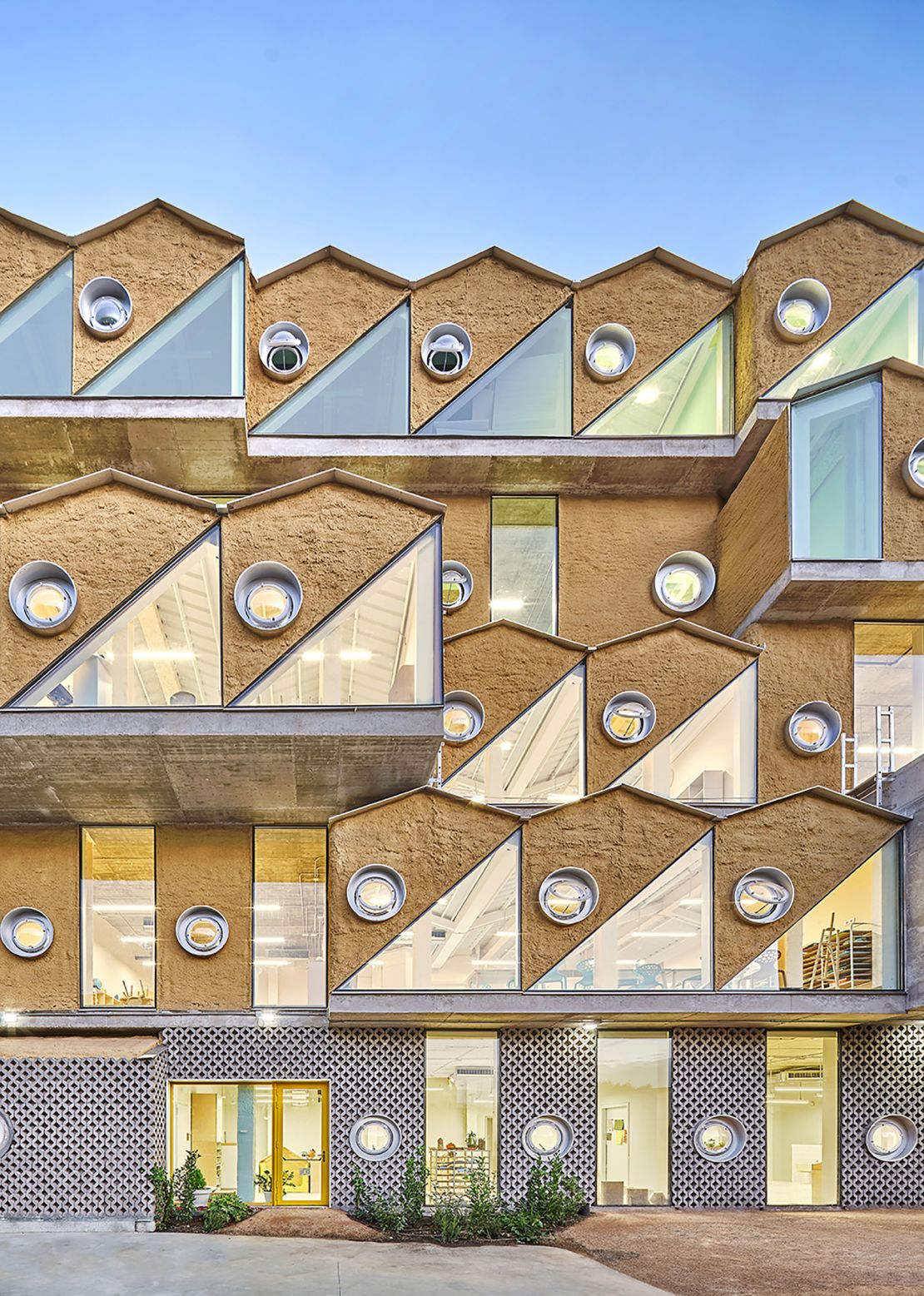 Among the buildings highlighted is the Reggio School, an education facility in Madrid which managed to reduce its material usage by 48% after Spanish architect Andrés Jaque embraced the structure's exposed mechanical systems and bare interior walls. Outside, 80% of the school's facade is wrapped in cork — a natural material that encourages biodiversity. "The irregular surface of the cork projection is designed to allow organic material to accumulate. The envelope of the building will eventually become the habitat of numerous forms of microbiological fungi, vegetal and animal life," read a press release from Jaque's architecture firm.
"The building will live as a constant transformation," added Maite Sebastia, AD head of editorial content in Spain, over email.
Designed by renowned architect Bjarke Ingels, the Plus, a new factory for Norwegian furniture brand Vestre, has become the first industrial building to receive an "Outstanding" BREEAM (Building Research Establishment Environmental Assessment Method) rating. The BREEAM measuring system rates buildings' environmental performance; according to Ingels, the factory releases 50% less greenhouse gasses than comparable facilities. With an almost ecclesiastical floor plan, the building's four wings extend into a 300-acre public park designed to entice employees and visitors alike to enjoy nature. "You can make the world cleaner and more fun at the same stroke," Ingels told AD.
And a public pool in Lagos, Nigeria was also applauded as an important urban regenerative project. First built in 1928 with funding from doctor and philanthropist John Randle, the Art Deco facility had sat empty since the 1970s. Now, though, the vibrant red and yellow building has been given a new lease of life by Lagos-based architecture firm SI.SA, and is set to reopen this summer as the new John Randle Centre for Yoruba Culture & History.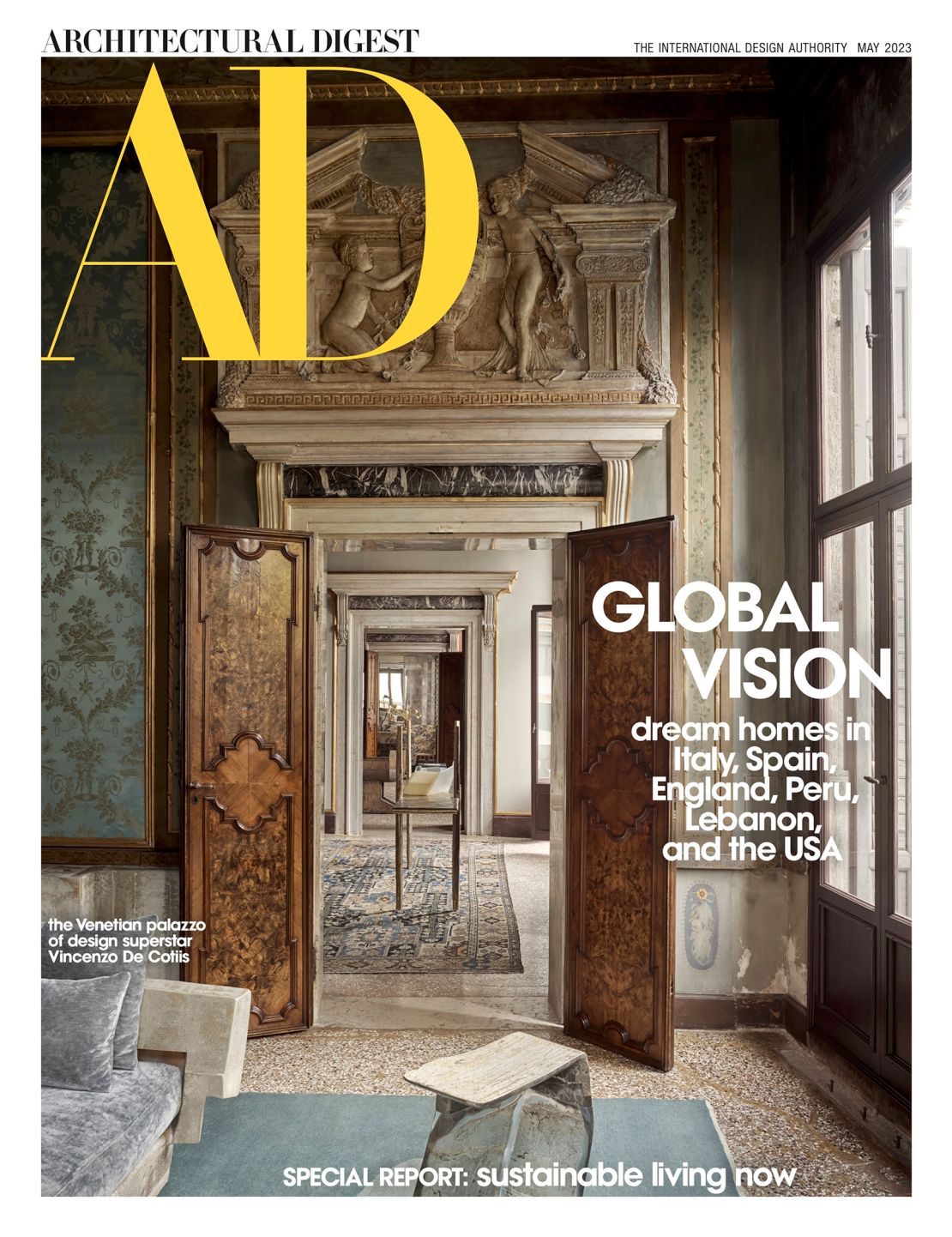 "It is an impossible task to capture the latest sustainability news in a single article," wrote AD global features director, Sam Cochran, in an email. "The takeaway, ultimately, is that every decision we make, and in particular every decision regarding the built environment, has an impact. But knowing that trade offs are inevitable, how can we do better?"
Top image: A vibrant Art Deco public pool in Lagos, Nigeria is being regenerated by local architecture firm SI.SA.