Editor's Note: Featuring the good, the bad and the ugly, 'Look of the Week' is a regular series dedicated to unpacking the most talked about outfit of the last seven days.
On Wednesday, TV personality Tan France was spotted in New York City in a flash of lilac nylon. France, who serves as the style expert on Netflix's "Queer Eye," among other gigs, brought a pop of color to an otherwise muted ensemble with some statement hosiery. And while his tights were opaque, they were a clear marker of what could be next in fashion.
Whether in mauve, maroon, periwinkle or firetruck red — bold hosiery has of late been seen on fashion favorites Gigi Hadid, Kendall Jenner, Anya Taylor-Joy and Emma Corrin. At the opening of the Bulgari Hotel Tokyo last week, Anne Hathaway's indigo tights — paired with a purple mini dress and metallic platform heels — were the subject of laudatory headlines.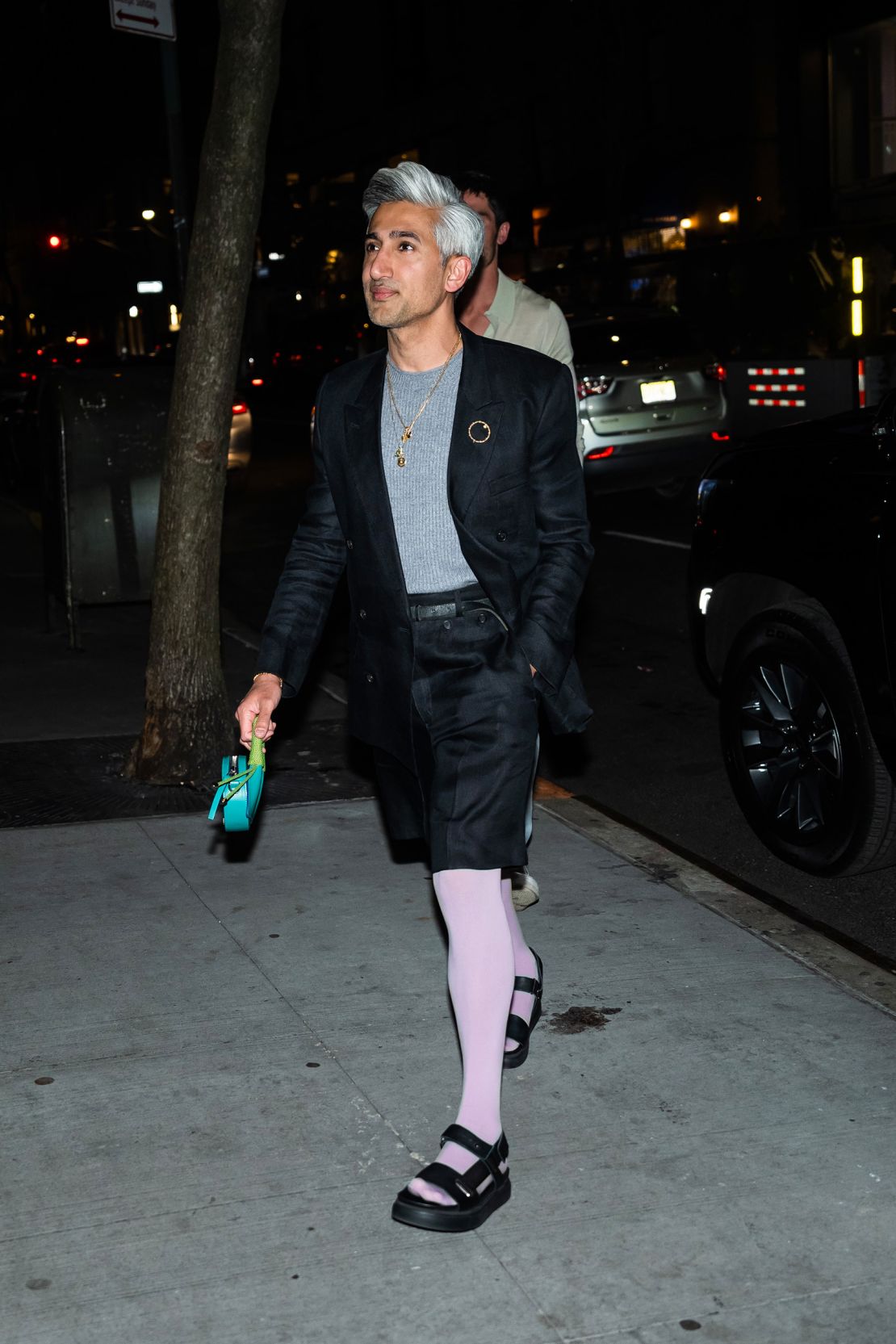 But colorful and painterly tights have reappeared throughout history. In medieval Europe, paintings depicted them as worn by noble men, soldiers and members of the upper class wealthy enough to afford dyed fabrics. They were once an important staple of 1960s Mod fashion, too, influenced in large part by the late British designer Mary Quant, who died April 13.
Quant, who is also credited with the invention of the mini skirt, re-imagined hum-drum pantyhose in garish patterns, bright washes and glittery finishes. "When I was 13, I sat down and had a good cry about the business of growing up," she told a US newspaper in 1976. "What really unnerved me was the awful realization that grown-up dressing was grotesque and drab. I wanted to evade the entire issue of adulthood by wearing childlike clothes forever."
Furthermore, Quant's whimsical tights were the perfect companion for (and perhaps distraction from) the controversially high hemline of her mini skirt.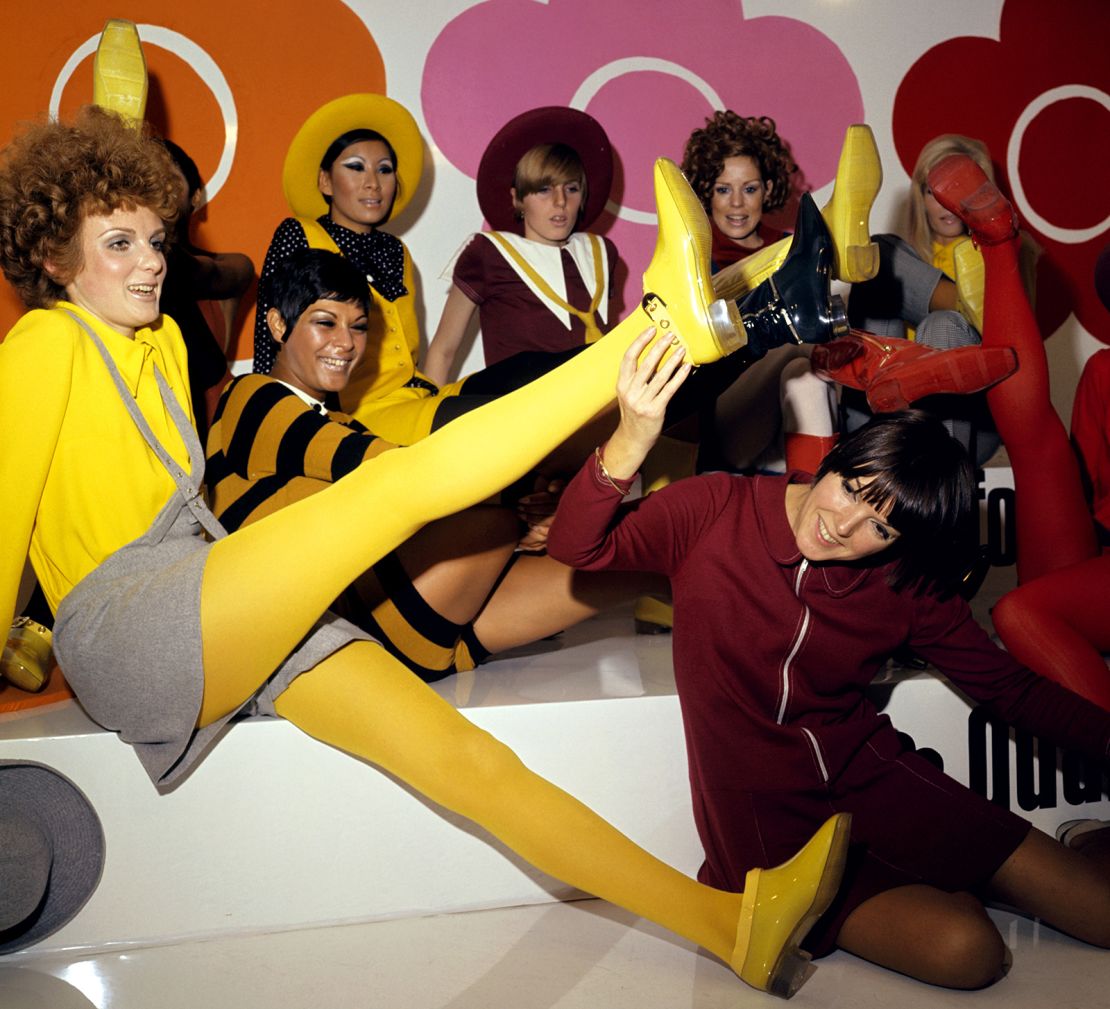 In 2023, the "Queer Eye" host's lavender-hued tights — which he paired with a black linen short-suit and chunky sandals — are provocative in their own right, and could become part of the gender-blurring fashion trends that have seen men donning on skirts and sporting nail art. (In 2020, Harry Styles sent shock waves across the internet when he appeared on the cover of independent British magazine Beauty Papers wearing nothing but a pair of fishnets and Gucci loafers.)
Though that's not to say sartorial radicals haven't tried reviving interest in recent decades: David Lee Roth, of glam metal band Van Halen, was known for his array of bold tights worn on stage during the '80s, while Jean Paul Gaultier sent men down the runway wearing Quant-esque mustard and cobalt blue tights for his Spring-Summer 1987 collection titled "Souvenirs de Vacances."
And the trend did make it off the runways and into the real world, according to street photographer Bill Cunningham, who wrote about the growing phenomenon for the New York Times in January 1987: "Either there is a rash of 'Romeo and Juliet' productions Off Broadway or we are once again on that precipice known as the cutting edge."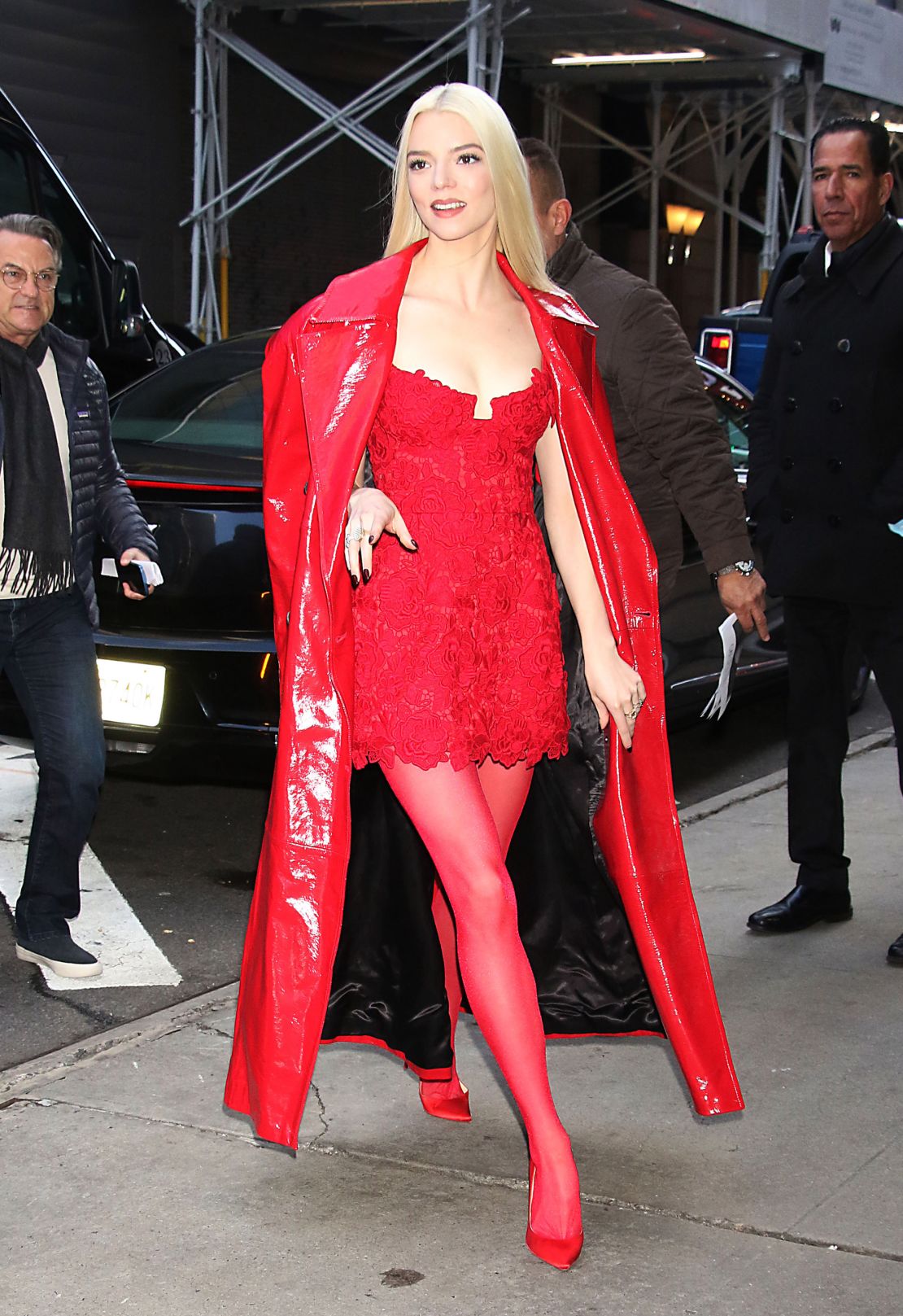 Still, outside of costume dressing (see: many a superhero, any rendition of "Robin Hood" or even professional ballet), tights are one of a few clothing garments still widely perceived as staunchly gendered, despite a long history of men wearing tights pre-19th century, when trousers came into fashion.
While France might be one of the trailblazers as far as male tights go, the wider world of hosiery is becoming ever more experimental. In November 2022, Kendall Jenner left the house in nothing but a pair of black tights from Bottega Veneta and a navy crew-neck knit. And unlike many celebrity-fronted trends, painterly pantyhose are cheap, endlessly cheerful and easily accessible. Just pick your color.