There are plenty of unusual museums in the world – museums for sex, museums for ice cream, museums for hair. But they all rely on a tried-and-tested formula: presenting (mostly) inanimate objects on white walls, atop plinths or in glass boxes.
Then there is the altogether different proposition put forth by experimental Japanese art collective, teamLab. Comprised of self-described "ultra-technologists" – which includes designers, computer scientists, engineers and programmers – the group, in collaboration with Tokyo-based urban developer Mori Building, plans to open a 107,000 square-foot museum (10,000 square meters) in Tokyo covered entirely with digital works.
Interactive, digital art by the collective, is expected to fill and move across the walls and floors. According to teamLab's communications director, Takashi Kudo, it will make for an immersive experience.
"Every day will be a different experience," he said in a phone interview. "There are different monitors and projectors (and) people can become part of the work. It's borderless and transcends boundaries.
"When you create something, there are already boundaries. If you make it on canvas, there are boundaries; if you make a sculpture, you can't change it. But for digital (art), you can always change, because the digital world doesn't really exist. We want to really bring people inside our artworks."
Rooted in nature
Immersive digital experiences are relatively new to the established art world, but teamLab has been exploring the field for more than 15 years.
Th museum, which will open to the public this week, will expand upon ideas and technologies used from the collective's previous work, which includes interactive installations shown in galleries as far afield as London, Sydney and Istanbul.
'Ultra-technologists' to open digital-only museum in Tokyo
Most recent among teamLab's portfolio is "Walk, Walk, Walk: Search, Deviate, Reunite," which opened at the National Gallery Singapore earlier this month. Inside the installation, visitors are invited to stroll among cherry blossoms and bamboo forests, passing digital pedestrians who change direction and respond to real-life movements.
The multidisciplinary collective has also chosen to operate outside of standard museum spaces, projecting its work outdoors. In "A Forest Where Gods Live," teamLab took over an Edo-period pleasure garden, using lights, projections, sensors and sound as tools (and rocks, trees and plants as canvases). The exhibition included a giant, simulated waterfall, and thousands of azalea bushes that lit up to greet visitors.
Such installations reflect the collective's mission to explore the relationship between humanity and nature. From landscape paintings to ikebana (flower arranging), Japanese art has long looked to its surroundings for inspiration. The group's new, permanent space, to be located in Tokyo's Odaiba district, will continue to explore these concepts, through new works.
"We try to find the relationship of the human and the world," Kudo said, explaining that the distinction between the two is blurry. "In Japan, nature, and humans (are together as) one part of nature."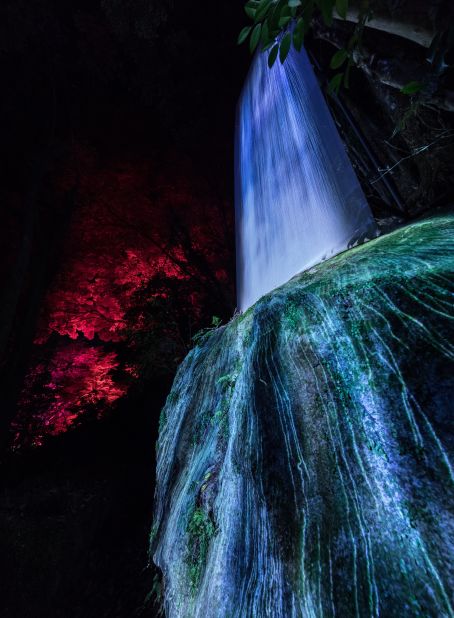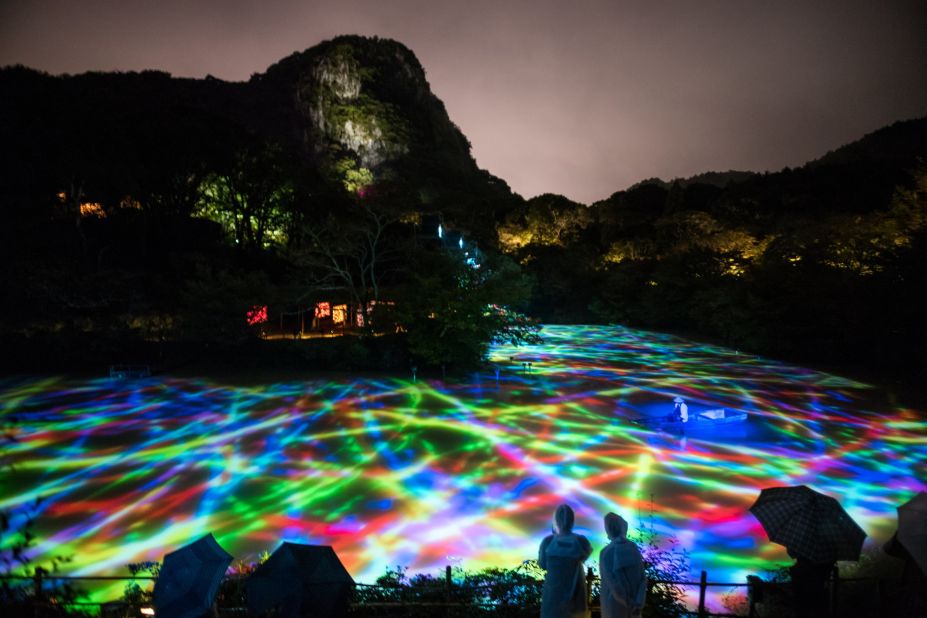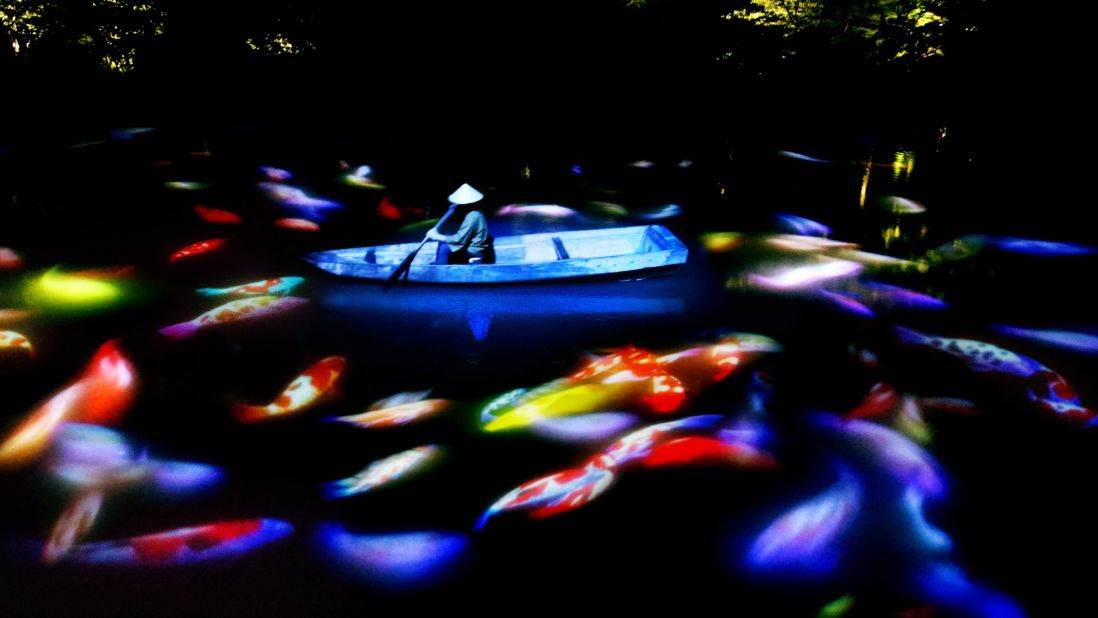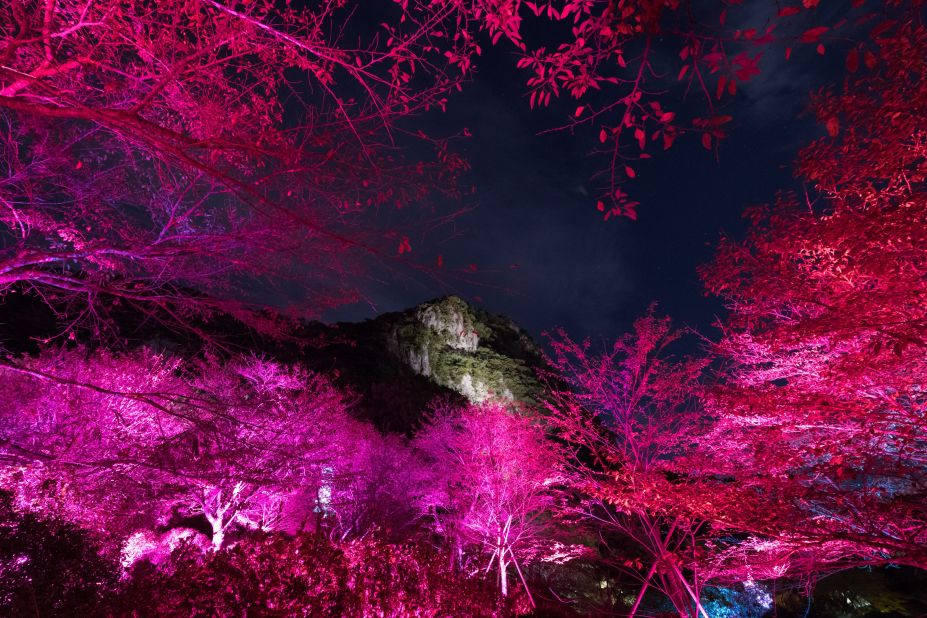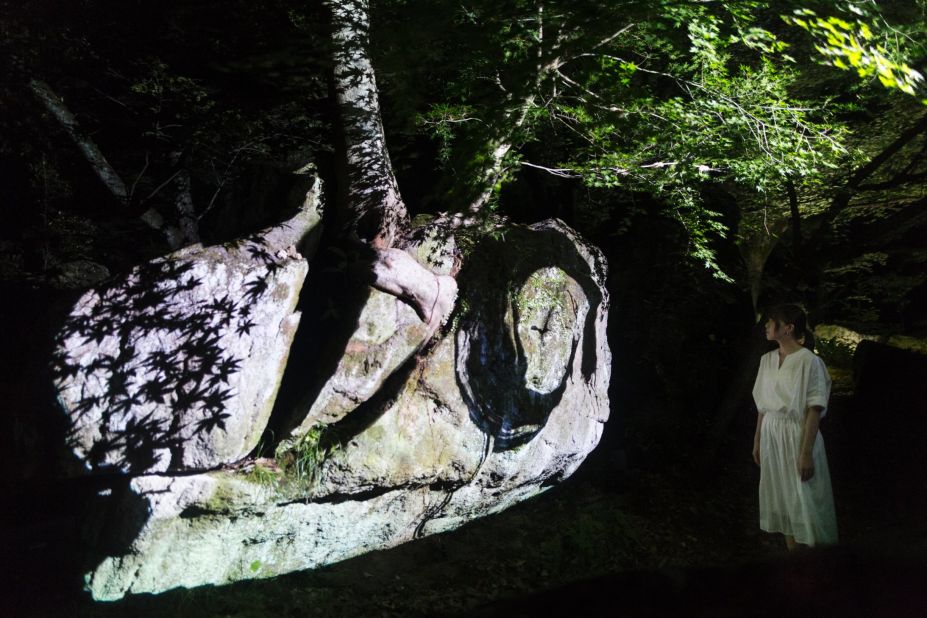 'A Forest Where Gods Live': latest show by Japanese art collective teamLab
Art's digital frontier
So while teamLab has its eyes firmly set on the future, its connection with nature arguably makes the collective part of a longstanding tradition.
This unique approach puts teamLab at the vanguard of an art world that is still feeling out the potential risks and rewards of going digital. Art that can be more easily packaged and sold – such as virtual reality software – can be just as easily copied, free of charge.
Interactive installations may work in a museum setting, but questions remain over how to price and sell artworks that are often highly experiential, according to Peter Boris, executive vice president of Pace Gallery, which has hosted four teamLab exhibitions in recent years.
"Although we do sell teamLab monitor-based works in the gallery, large-scale environments are too big for all but a few collectors, corporations or museums," he said in an email interview.
"So with large-scale installations, we are not so much selling objects as we are selling an experience.
"The production costs of building the immersive environments, and the tech team required to make it work, are really substantial – often millions of dollars. The business model becomes more like entertainment, movies, theater, music (so) we have made it work by selling tickets."
Nonetheless, for teamLab's Takashi Kudo, this makes digital production no different from any other artistic process.
"We think this is craftsmanship," he said. "We're creators (and) we believe in experiencing something that can change our way of thinking, our values – something that can give us dreams for our future.
"We don't know if our output is 'art' or not. Maybe that will be decided in 100 years. But we try to create something we believe in."
For more on the MORI Building DIGITAL ART MUSEUM teamLab Borderless, head here.