When Susanna Brown joined London's prestigious V&A museum over a decade ago as a curator in photographs, one of the first things she acquired was a group of images by Tim Walker.
"The first acquisition of Tim's work was actually in 1998 – when he was very young," Brown recounted over the phone from London. "He has a long connection to the museum. He loves spending time here and has always found inspiration at the V&A."
A major exhibition of Walker's work, curated by Brown, has opened at the west London museum, which has seen huge successes in recent years with exhibitions of fashion and pop culture icons, including Dior, Alexander McQueen and David Bowie.
The exhibition, "Tim Walker: Wonderful Things," is the product of thousands of hours of research inside the museum by the British photographer, who slipped into its deepest, darkest corners to find inspiration for the reveries that he conjures up to sweep us away, much like Alice discovering a new Wonderland.
Immediately recognizable for his lush and fanciful-with-an-edge style, Walker has been creating signature fairytale scenarios for magazines, such as Vogue, Love and W, since the mid-1990s. To this day, his whimsical, storytelling shoots, in which the clothes are just one of many elements seen through distortions of light and scale, make him a singular white rabbit figure in the literal, market-driven world of fashion photography.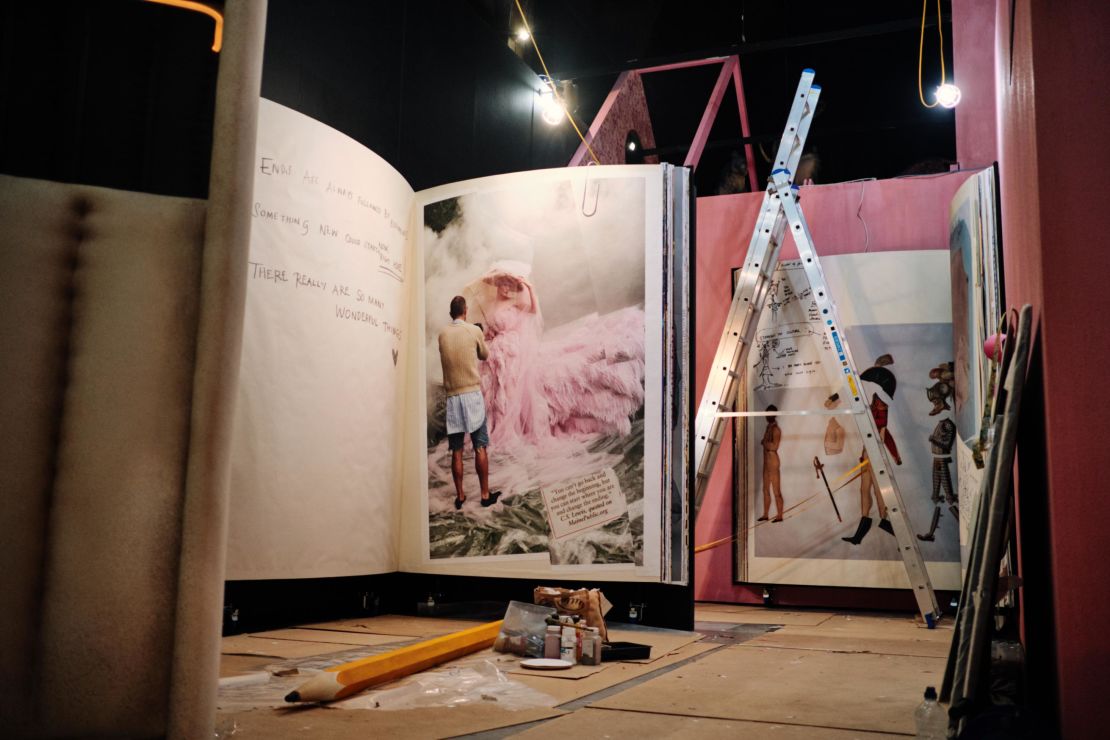 Designed by long-term Walker collaborator Shona Heath, the show aims to push the boundaries of what's possible with photographic displays. "The exhibition is mind-blowing," Brown said. "It's so rich. The textures are so beautiful – there's velvet and linen, cloudy skies, rough brick, wood and shiny gloss metal. It's an unusually sensory experience, particularly with the color palette and the soundscape as well."
The idea was simple: The exhibition would be a retrospective of Walker's work, but also include new photographs inspired by items from the V&A's vast collection, chosen by the photographer himself. But the execution was immense.
"Overall, it was a year of research, a year of shoots and almost a year of selecting final works for the show," Brown said of the hugely ambitious undertaking, which has resulted in 10 new series of works by Walker, based on V&A objects, and a new publication documenting the process, co-authored by Walker and Brown.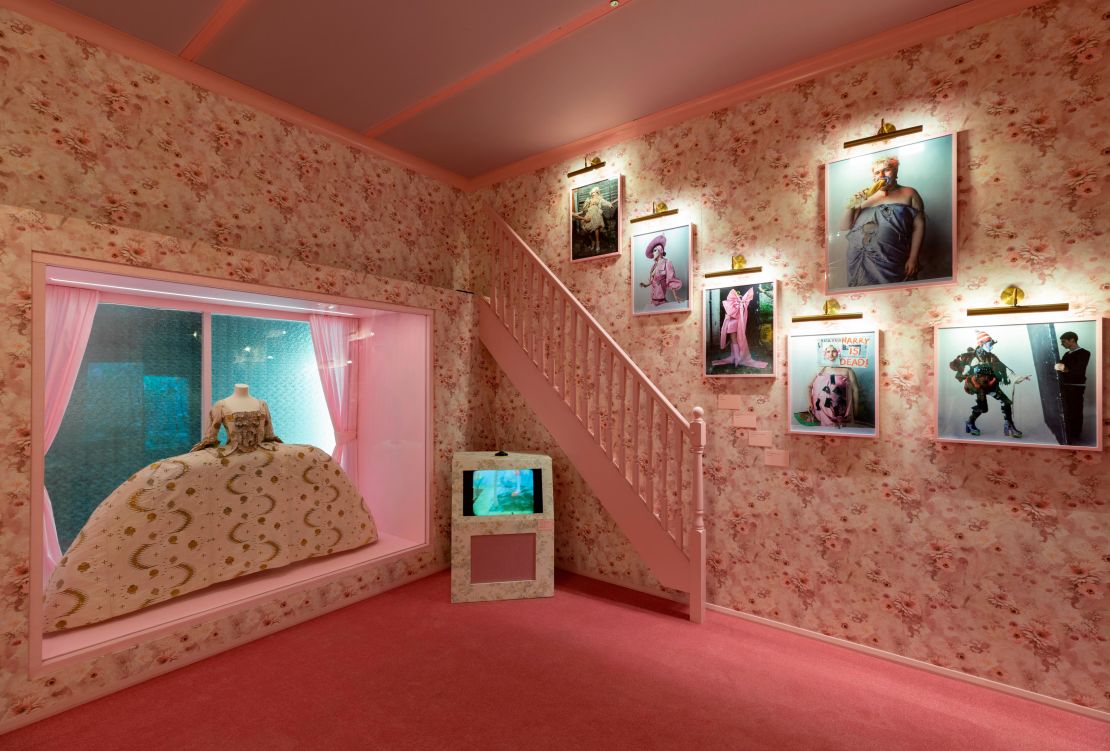 "I think if he'd had another five years he would have just kept going," she added. "As it was, he was shooting right up to the wire. Even last week, right before it opened, we included more pictures in the show!"