A huge plan of the Titanic used during a 1912 inquiry into the ship's sinking has sold at auction for £195,000 ($243,000).
Annotated with red and green chalk marks showing where ice was believed to have penetrated five water-tight bulkheads, the 33-foot (10-meter) long plan "is quite simply one of the most important and well documented pieces of Titanic memorabilia in existence today," the auction house, Henry Aldridge and Son Ltd, said in a statement to CNN Monday.
The Titanic was the largest ocean liner in service at the time, thought to be nearly impregnable. But it struck an iceberg in the Atlantic on April 14, 1912 and more than 1,500 people died in the sinking, shocking the world and prompting outrage over a lack of lifeboats on board.
This plan of the ship was prepared by the Naval Architects Department of the White Star Line, the company which owned the Titanic, and was used during the inquiry investigating the disaster. It hung from the ceiling so that participants could refer to it using a pointer, and the cable holes in the linen are still visible.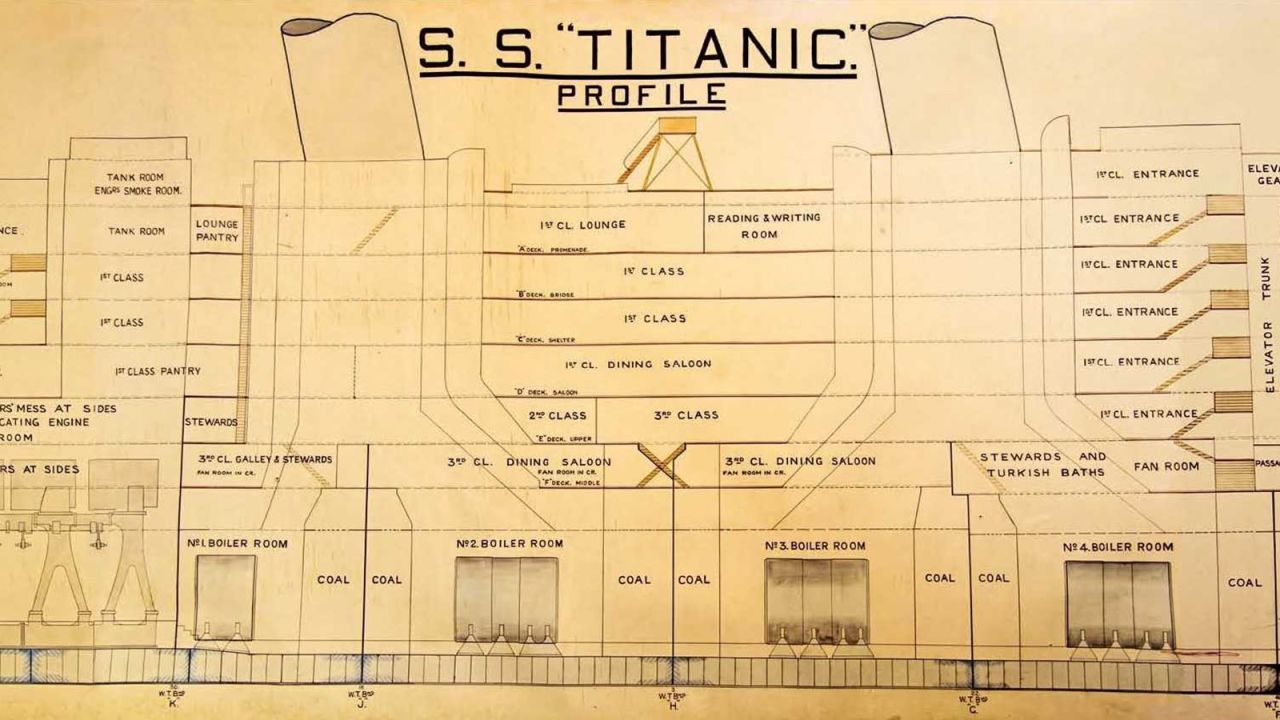 Its price at auction reflects "the rarity of the material … but also the enduring appeal of the Titanic story," Andrew Aldridge, managing director of the auction house, told CNN.
"She sank 111 years ago but the memory of those passengers and crew lives on through the memorabilia," he added.
The inquiry's transcripts are filled with references to the plan as it considered the testimony of nearly 100 witnesses and other evidence, reaching the conclusion that the Titanic sank after colliding with an iceberg, brought about by the excessive speed at which the vessel was being navigated.
Many maritime safety reforms were implemented as a result of the findings of the investigations.
Other pieces were sold at the same auction, including an accommodation plan of the Titanic for £60,000 ($75,000), a collection relating to the rescue ship Carpathia for £85,000 ($106,000) and a mural from the RMS Queen Mary for £55,000 ($68,000).