After successive seasons of canceled shows and virtual presentations, a largely in-person Tokyo Fashion Week returned in a blur of technicolor palettes, digital innovation and sculptural runway creations.
With 54 brands in attendance and 30 physical showcases, the event's Autumn-Winter 2022 edition marked an optimistic return to form – and the highest number of participants since the pandemic struck.
Designer Tomo Koizumi, whose extravagant creations went viral after his 2019 New York Fashion Week show – and, more recently, at the Summer Olympics Opening Ceremony – showed in his home country, with Japanese celebrities among those modeling his creations.
Staging his intimate "red carpet"-themed show at Tokyo's Edition Hotel, Koizumi expanded on his repertoire of sculptural ballgowns with a ruffled suit, worn by transgender model and actor Satsuki Nakayama, and a red jumpsuit with a gigantic cream skirt, modeled by actor and former pop star Yuko Oshima.
"It was hard to make and achieve," Koizumi said of his collection, adding that he believed it could bring "new opportunities" and that he hoped to dress more Japanese stars in the future.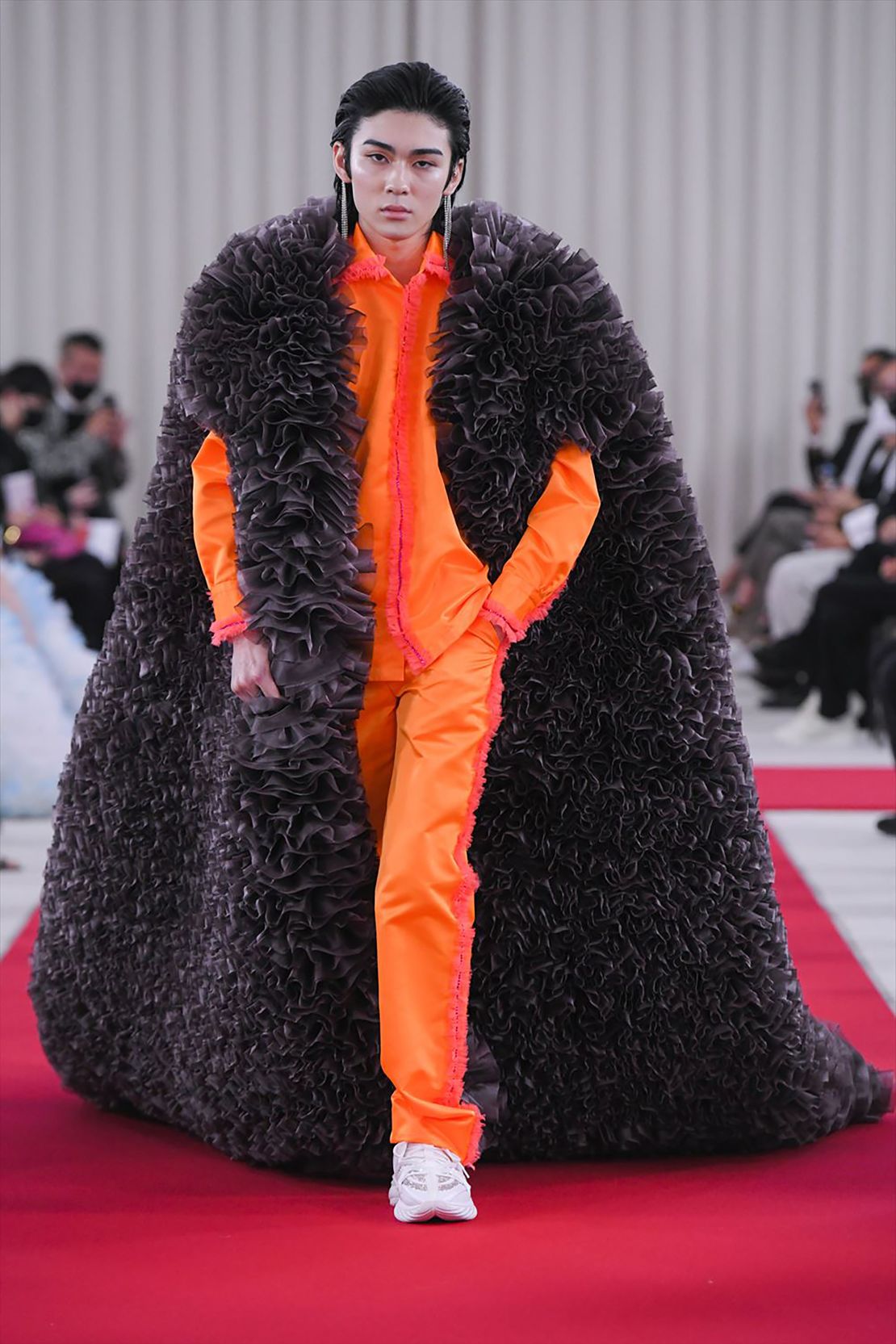 Some designers used the welcome return of larger audiences to show their creations in new and unexpected ways. Punk-inspired label Kidill put on a live concert (pictured on top), dressing indie band Psysalia Hito in hyper-saturated colored dresses and tartan. Meanwhile Yoshio Kubo, in what was dubbed as an "NFT presentation" by organizers, presented his sculptural works as an exhibition, with models wearing monochrome creations that ballooned out into extravagant inflated gowns. The pieces were inspired by digital fashion, Kubo told CNN, where possibilities are endless. "I used air to make (the pieces) big. When (attendees) looked at the collection, they thought the clothes were really unreal."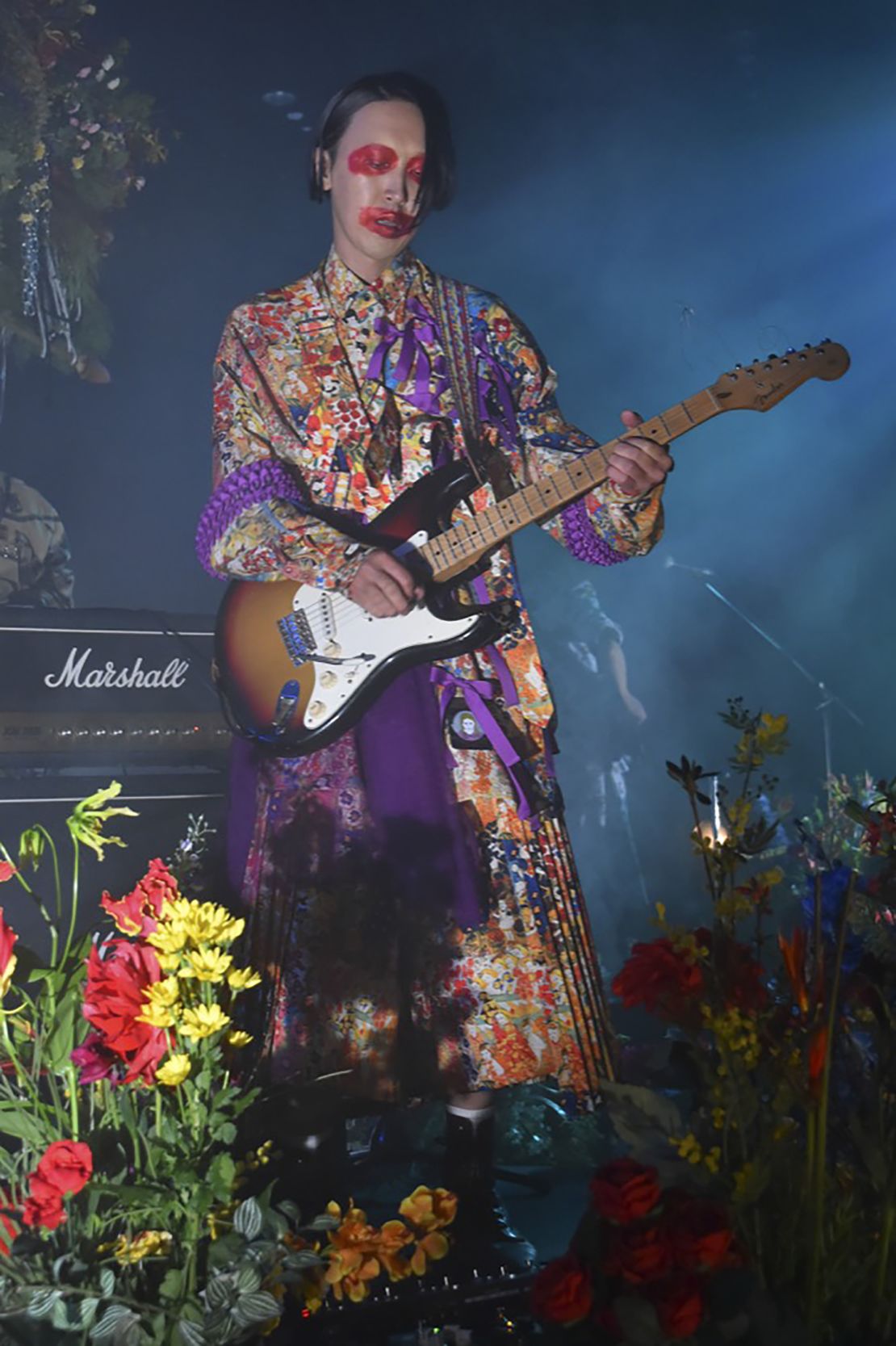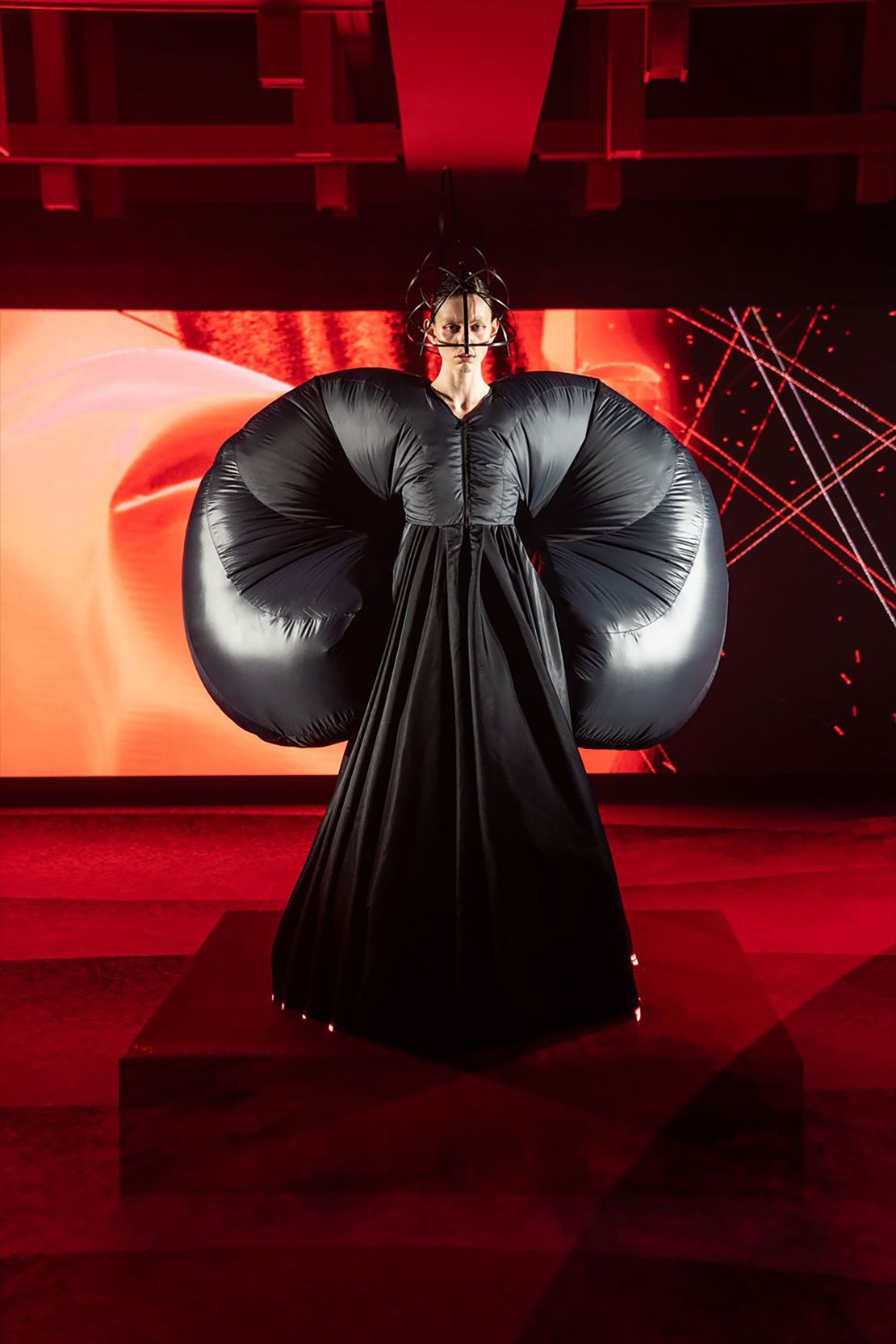 Covid-19 still loomed over the event, with attendees required to wear masks and capacity limited to between 200 and 250 people per show – less than a third of pre-pandemic levels. But Kaoru Imajo, one of the directors of Japan Fashion Week Organization (which oversees the event), said organizers were "very happy" with the turnout, despite the absence of more overseas buyers and international editors.
"We have wonderful designers that are coming up and international designers are doing shows," Imajo said over video call. "But we wish that we could have had more guests."
Supporting designers
While Covid-19 has posed significant challenges, the event's organizers have also benefited from travel restrictions. Some of the more established local brands, who normally show overseas, chose to participate in Tokyo this year.
The event also gave emerging designers, like Shun Ishizawa, a chance to shine. Ishizawa, who debuted his eponymous label during the event, said the platform allowed him to "share my brand and worldview with more people," adding that Hokkaido, where he's based, has a smaller fashion network than Tokyo. His collection, inspired by the rebellious "yankii" subculture of the 1980s, featured wide-legged trousers, as well as traditional Japanese iconography, like denim jackets printed with daruma dolls.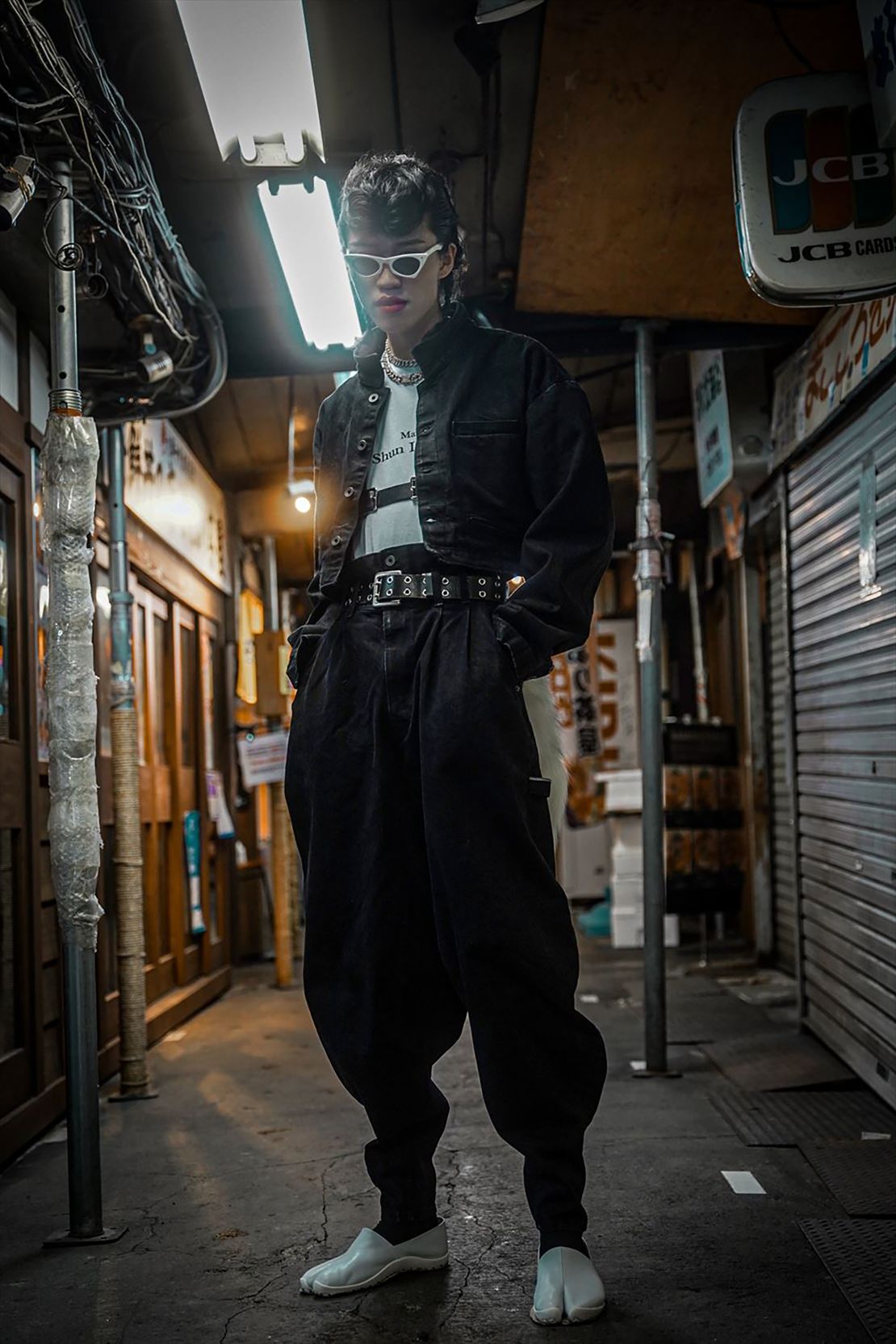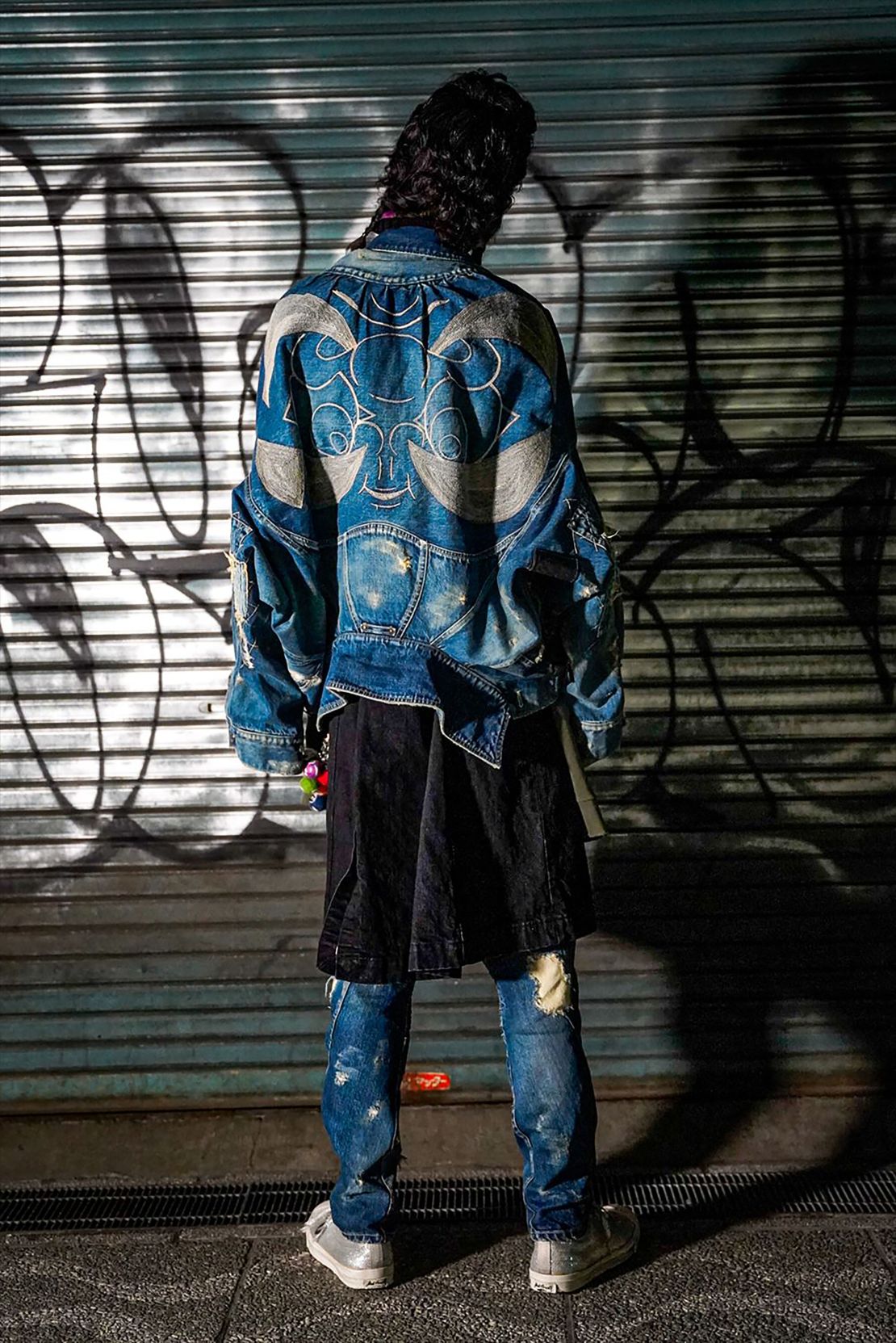 While Japanese fashion has a strong global reputation, thanks to the likes of Comme des Garçons, Yohji Yamamoto and Issey Miyake, younger and less established brands are still being overlooked internationally, said Imajo, the director. He believes the platform provides necessary exposure, but says more ca