In Tokyo's Shibuya district, fashion enthusiasts came out in droves for this month's Rakuten Fashion Week donning a mix of brightly-colored and experimental garments.
And as brands sent their Autumn-Winter 2023 collections down runways, the street style — in a city known for its bold fashion culture — was equally deserving of an audience.
Strikingly dyed hairstyles, monochromatic get-ups and oversized trench coats were all on display outside the week's shows. Pairs of guests arrived in coordinating outfits with matching accessories like tinted sunglasses or perpetually versatile berets.
Some, like 22-year-old Hiroto Murotani, who goes by nickname Hii, were not here to attend shows, despite being dressed to impress. In the area for a photoshoot, he wore an oversized bubble gum pink sweater over a red gown and black platforms.
"Fashion is a tool I use to express myself," he said. "The most fashionable people in Japan are following their own personal style rather than (what's trending)."
Meanwhile, Ena, who didn't share her surname out of privacy concerns, channeled a "dreamy, cute" aesthetic in a light-blue and cream outfit, her pinkish hair braided in pigtails under a lace bucket hat.
"Japanese fashion is so free," she said.
"I think I embody Japanese fashion. I can wear whatever I want here without standing out."
See below for a selection of some of the standout outfits.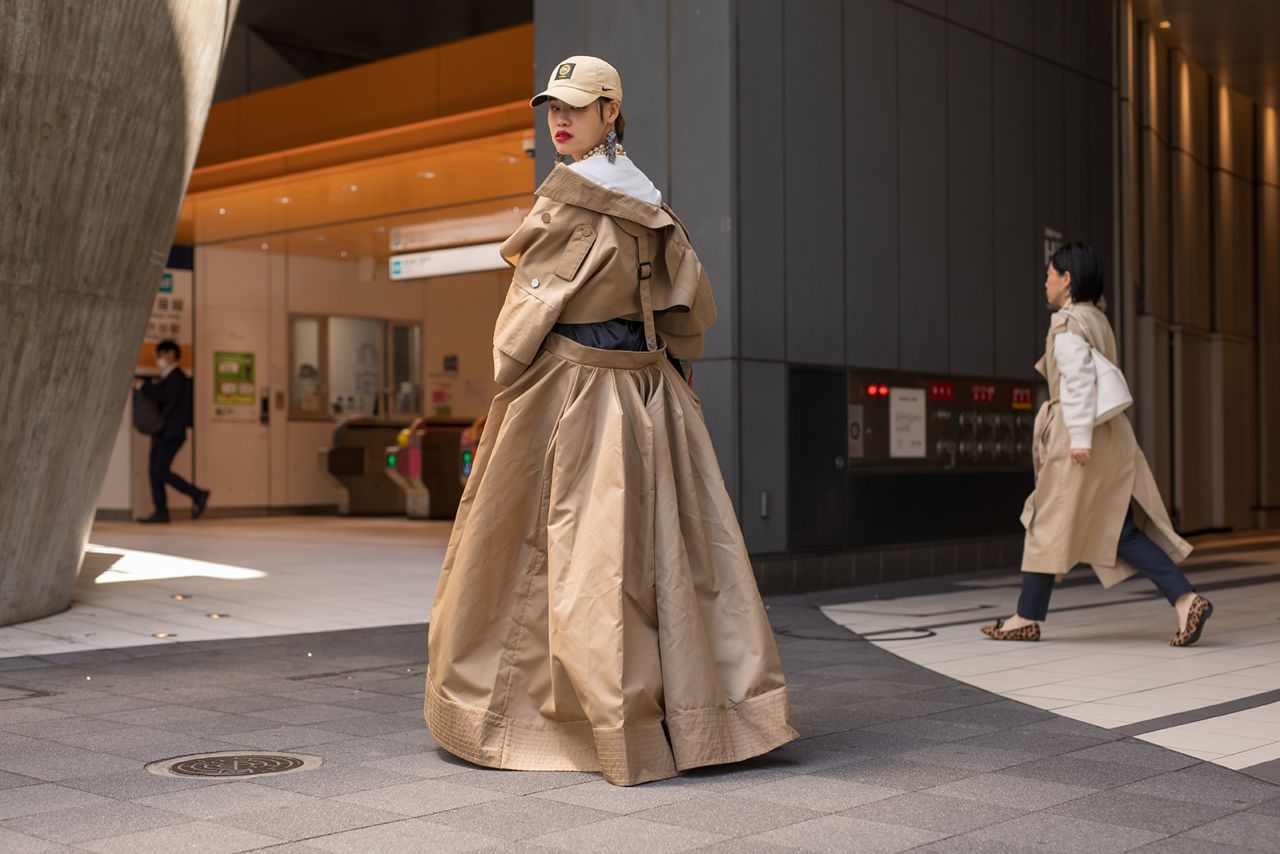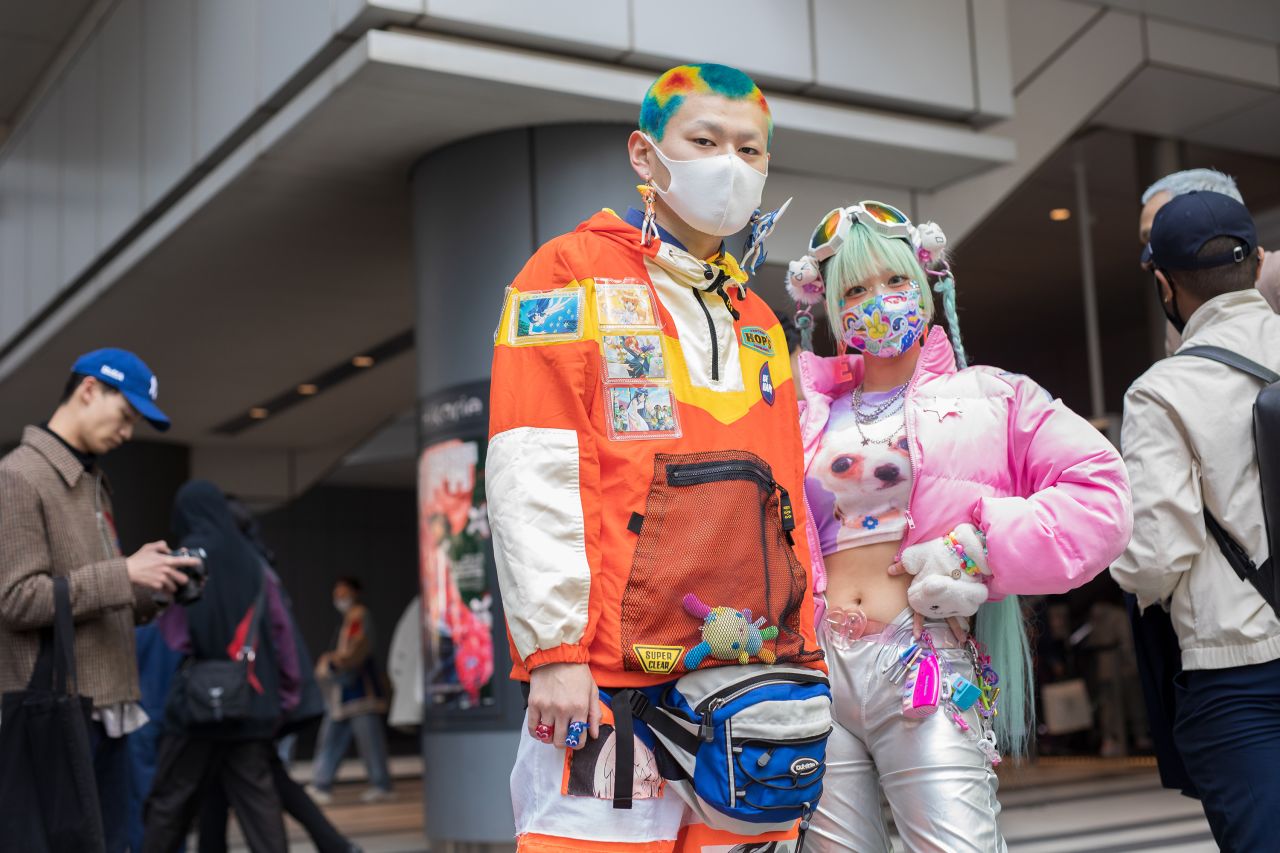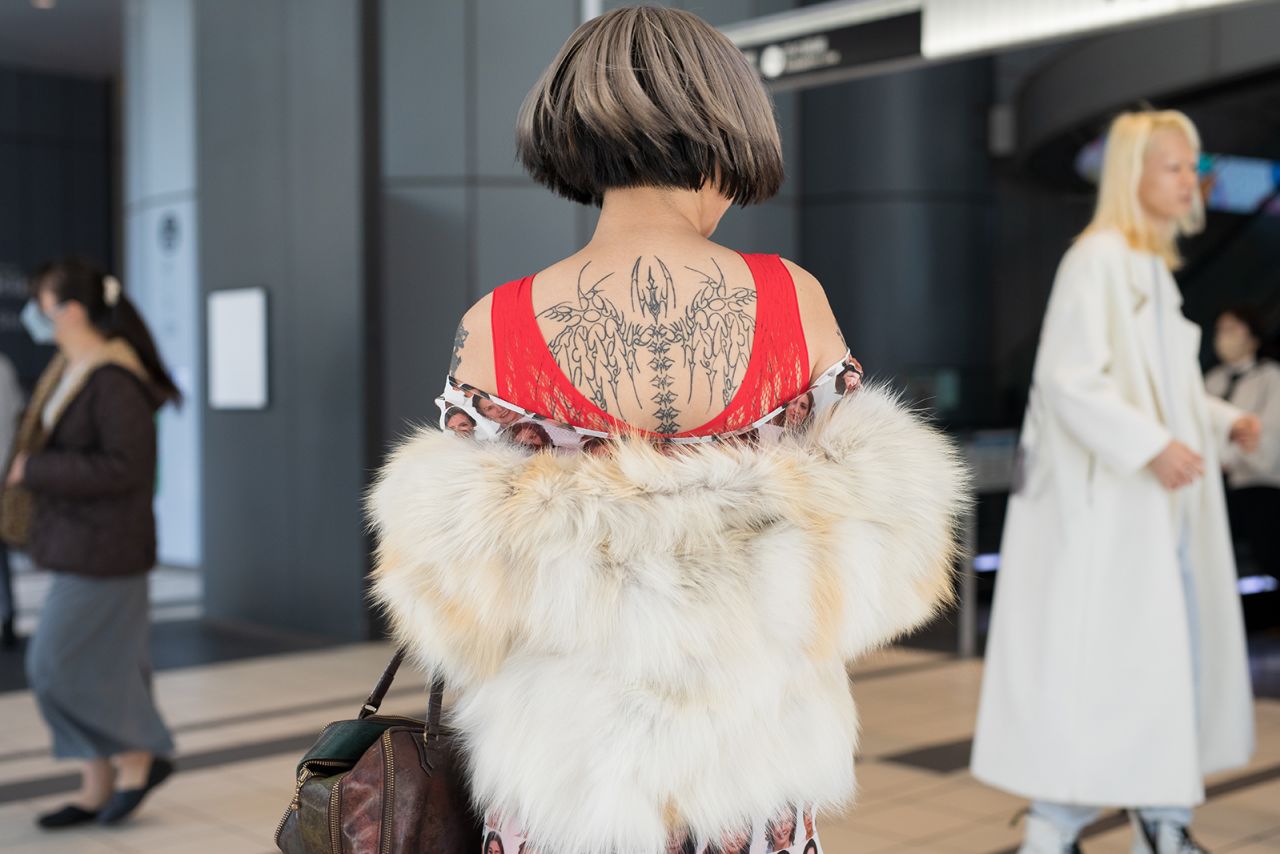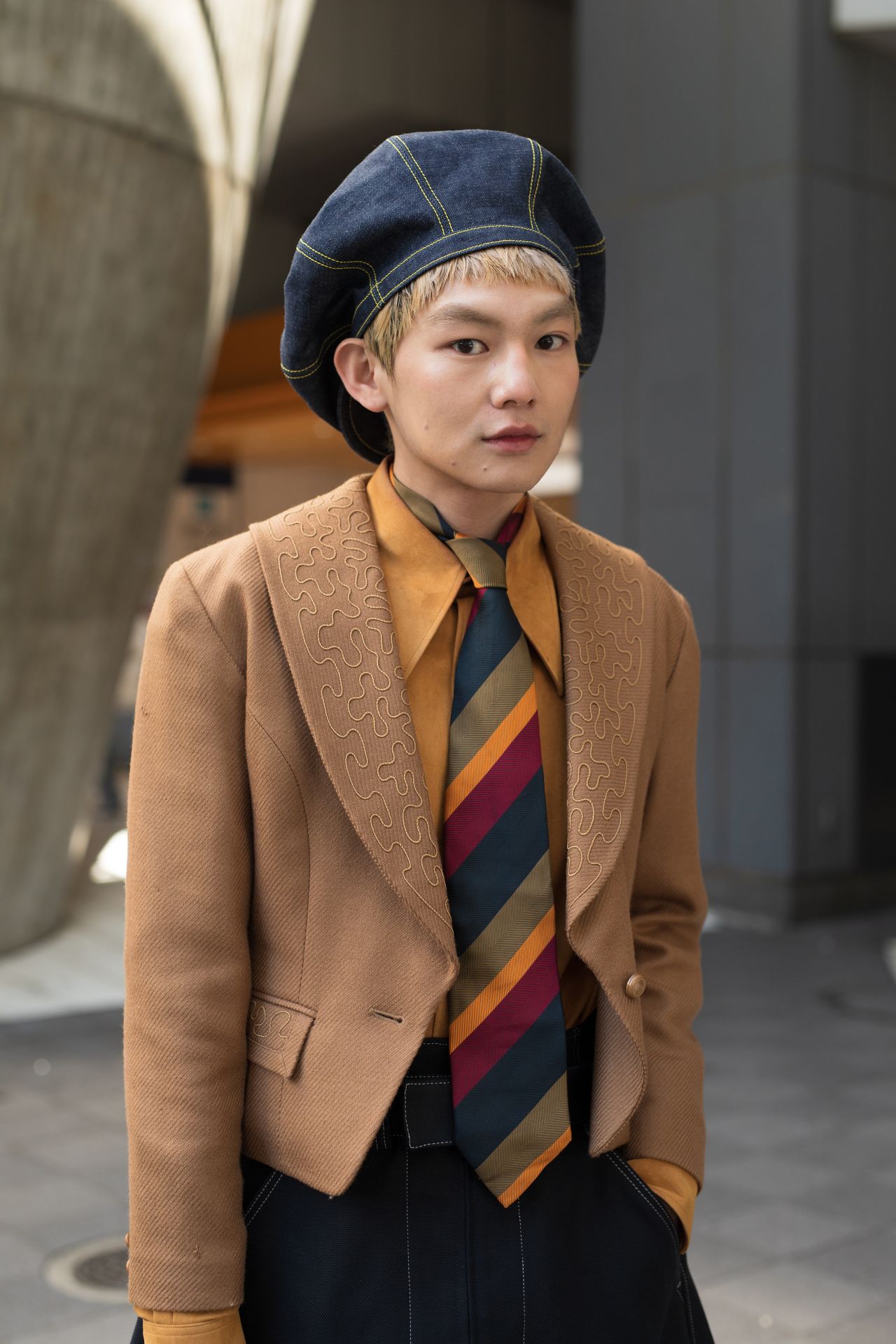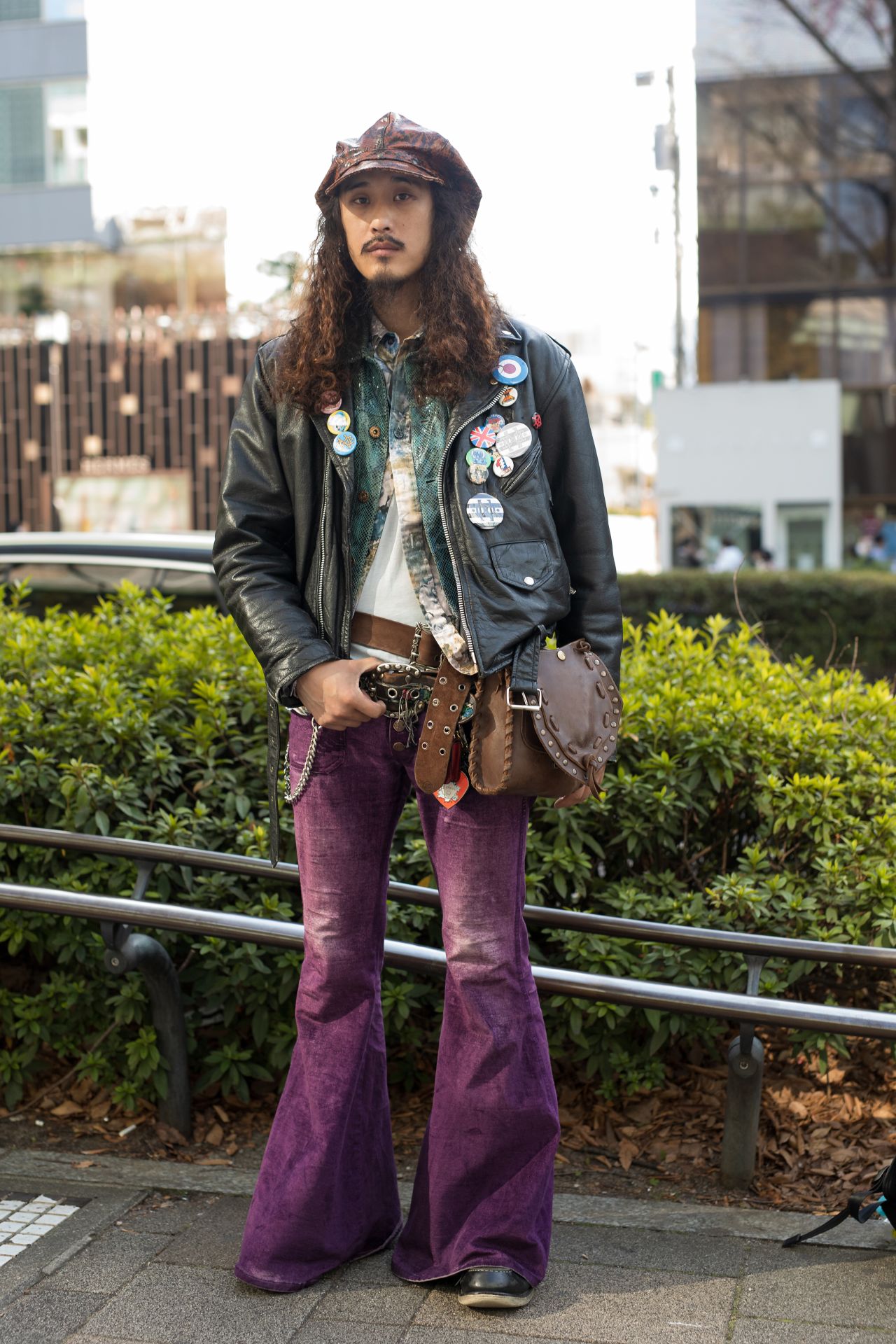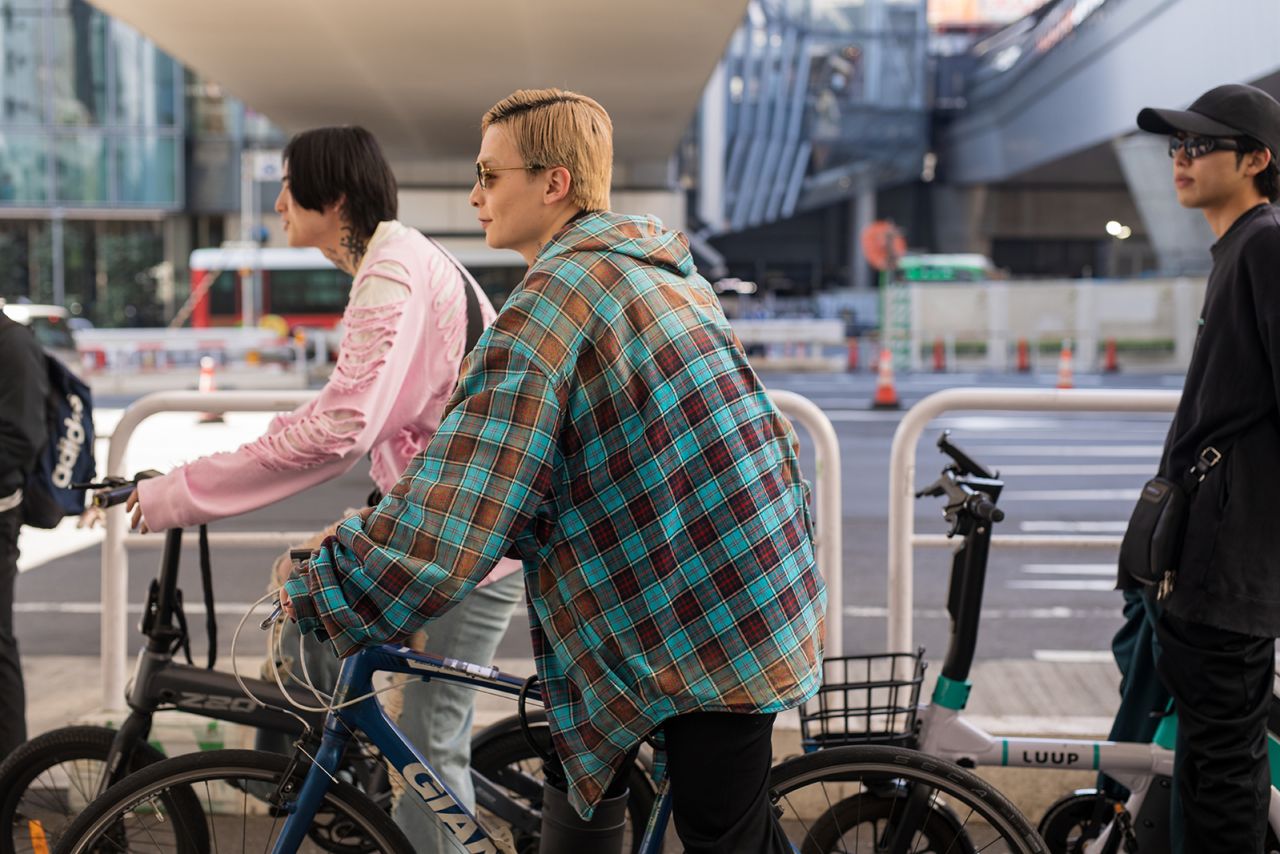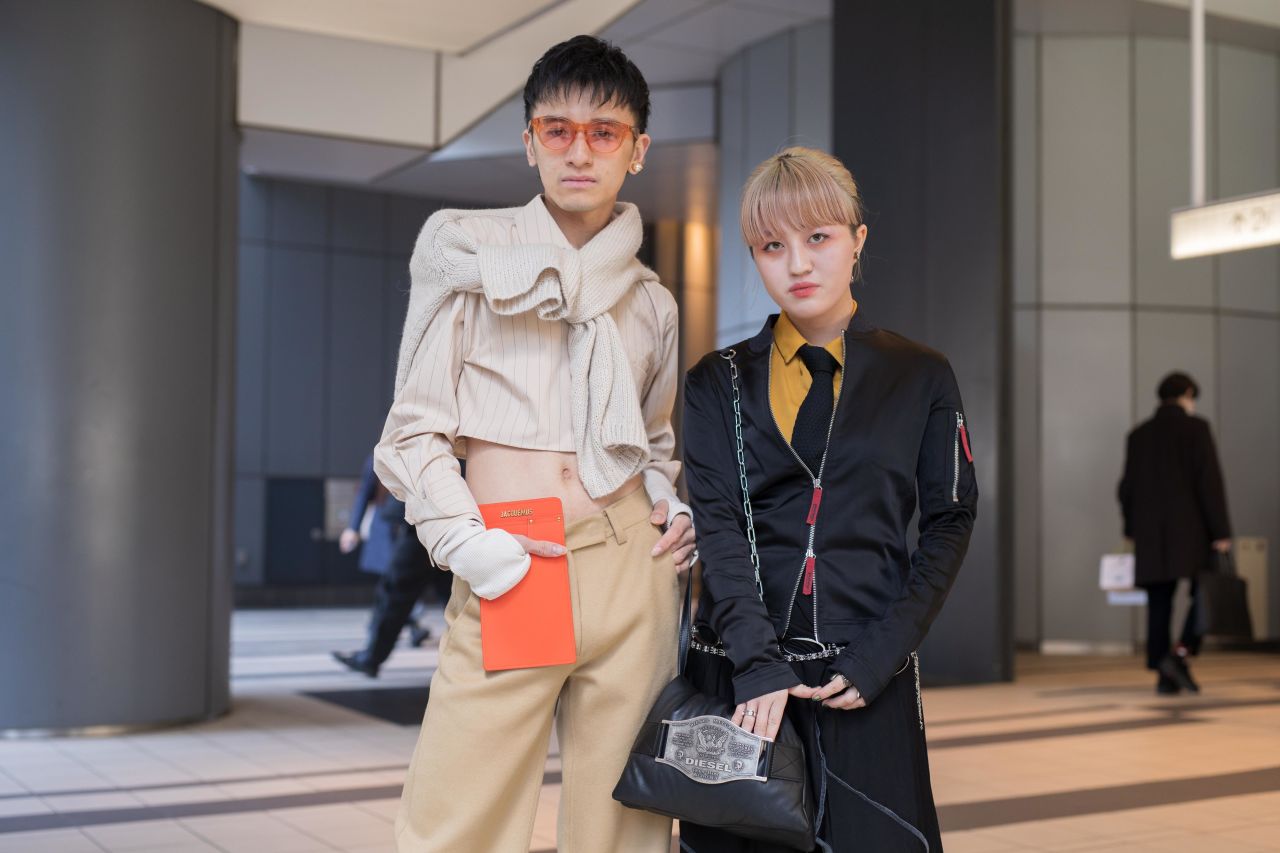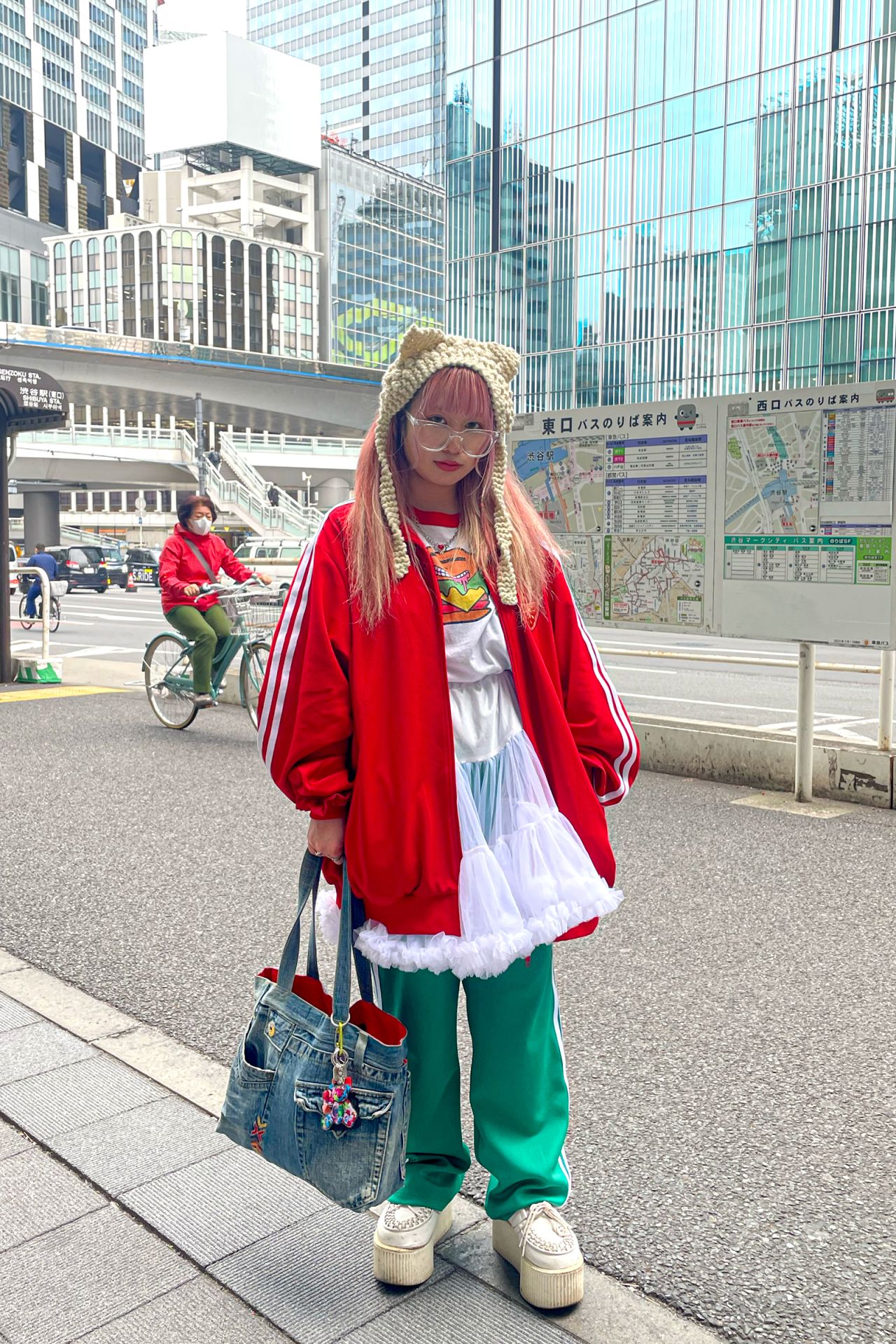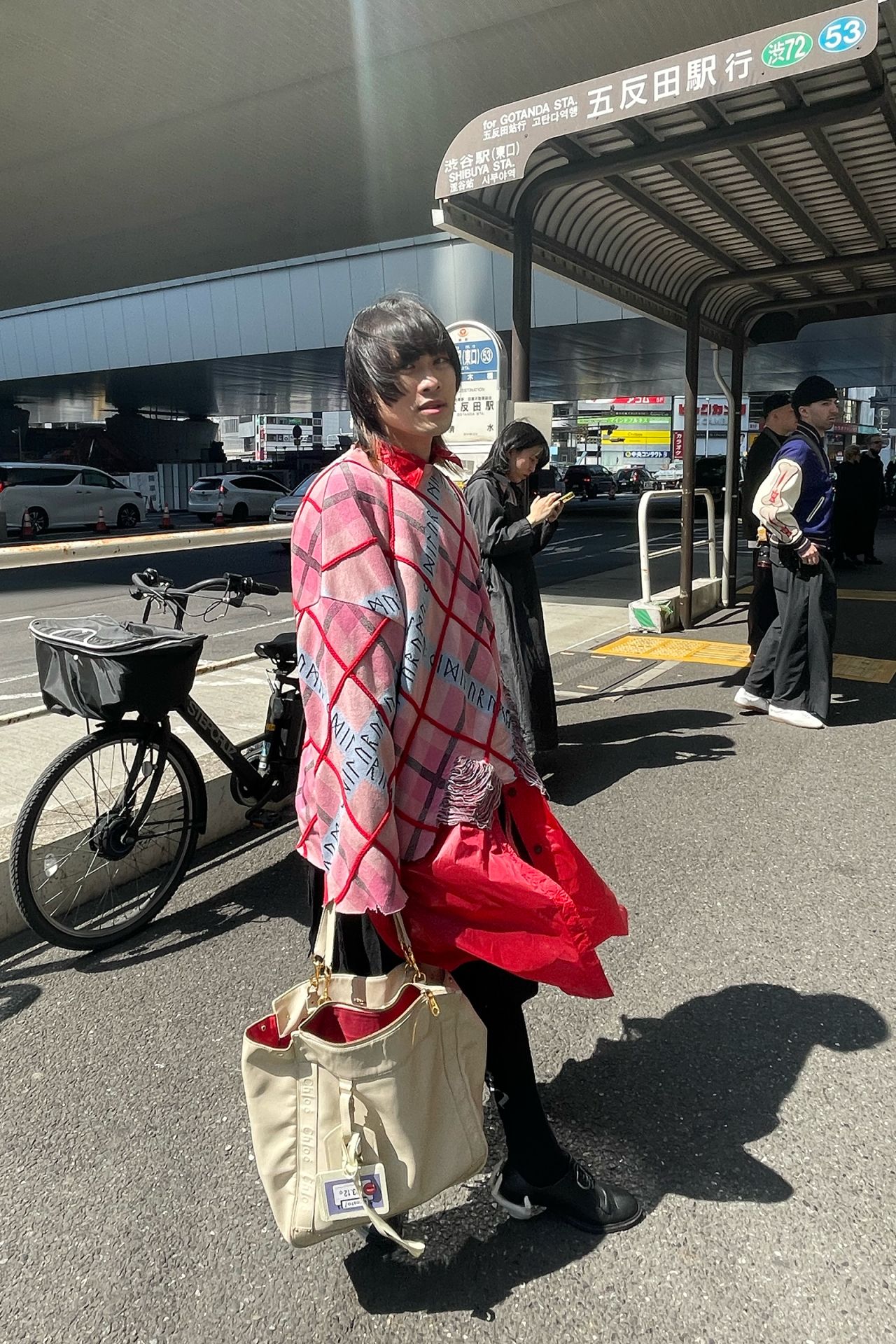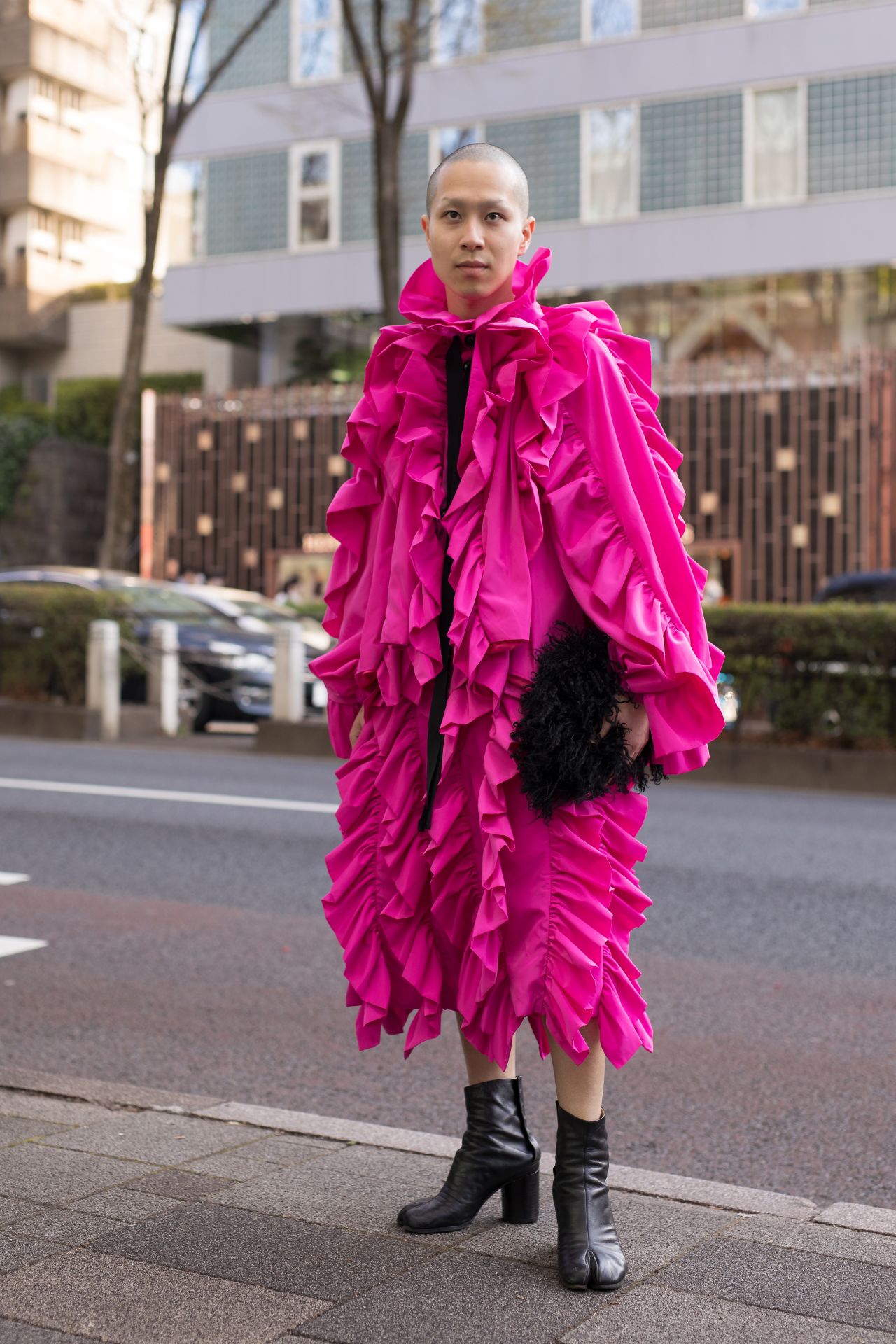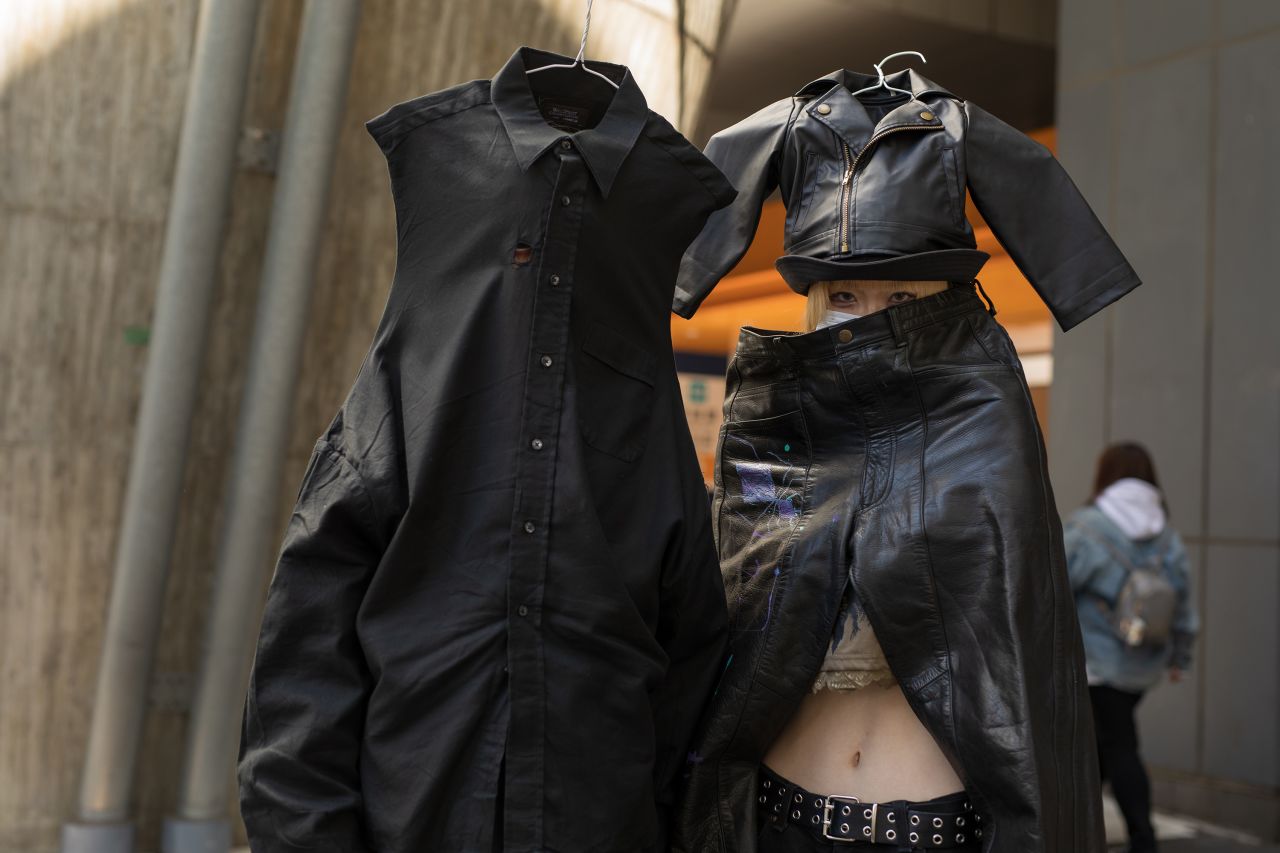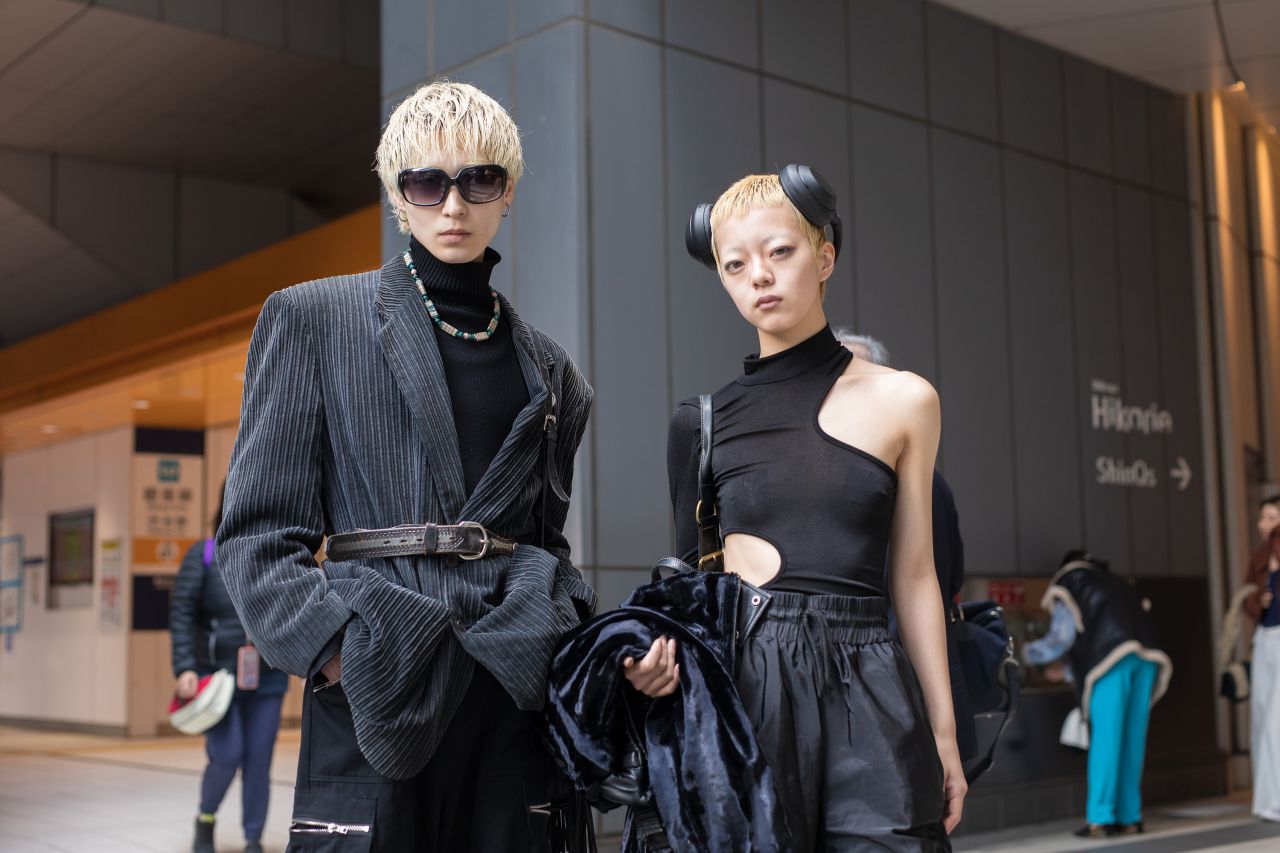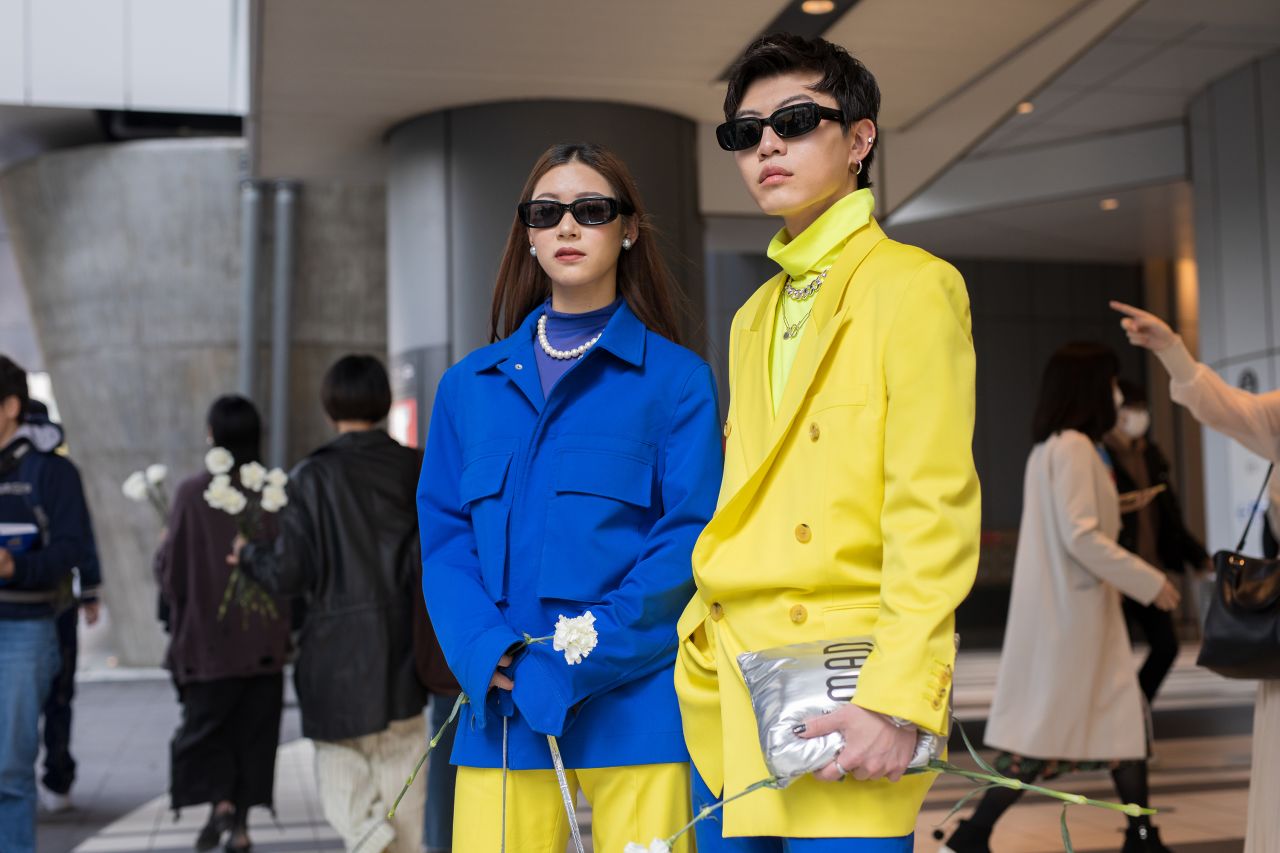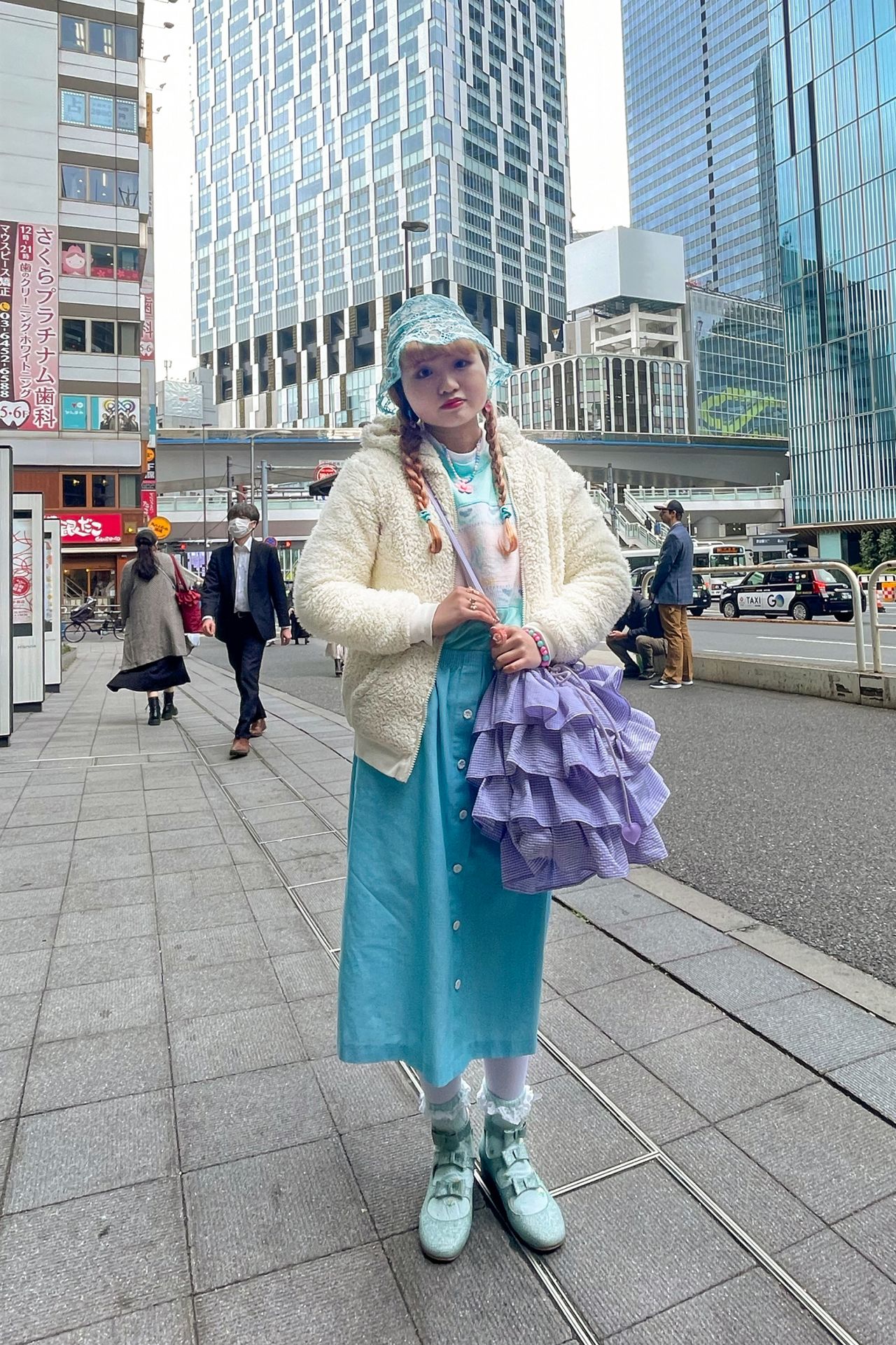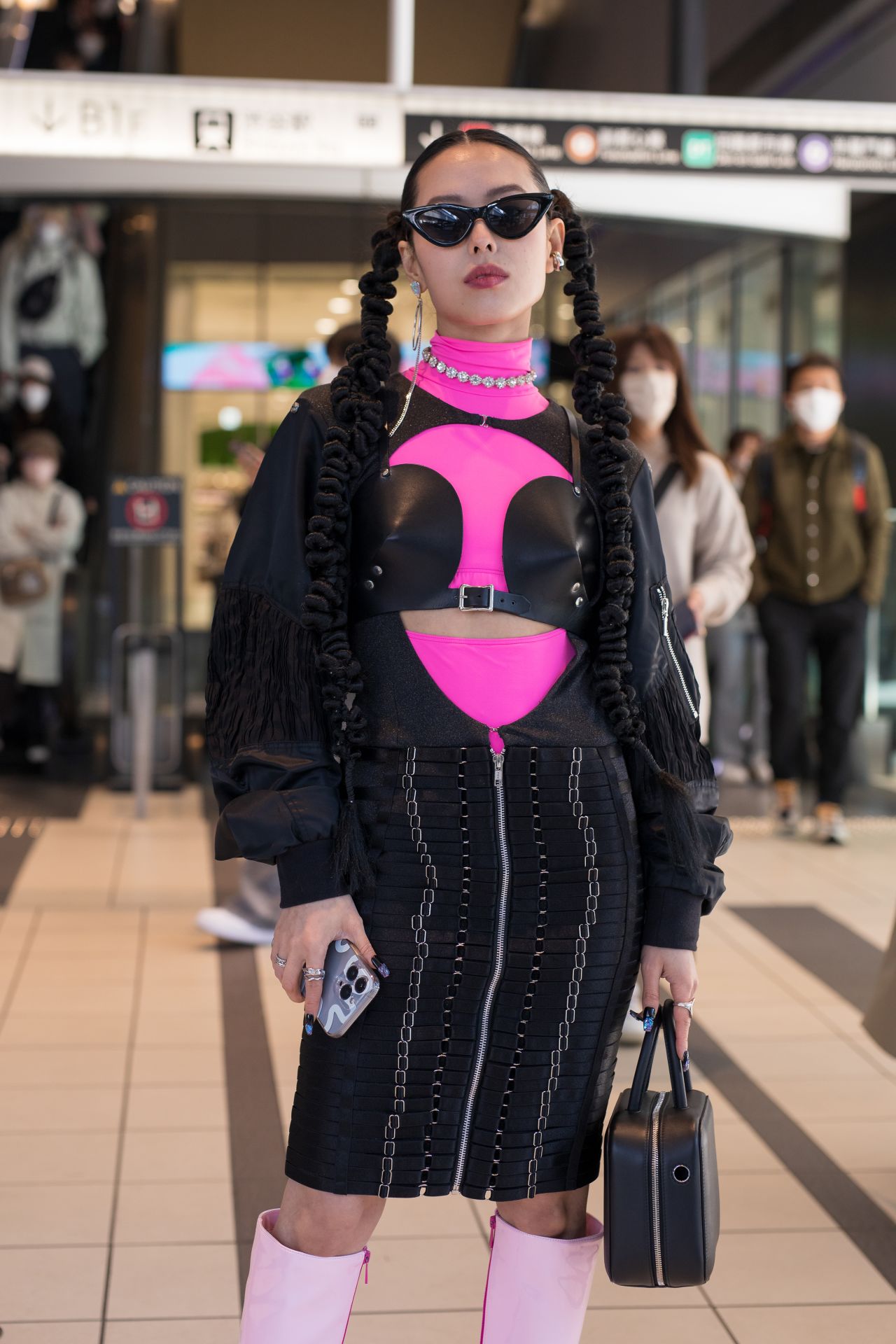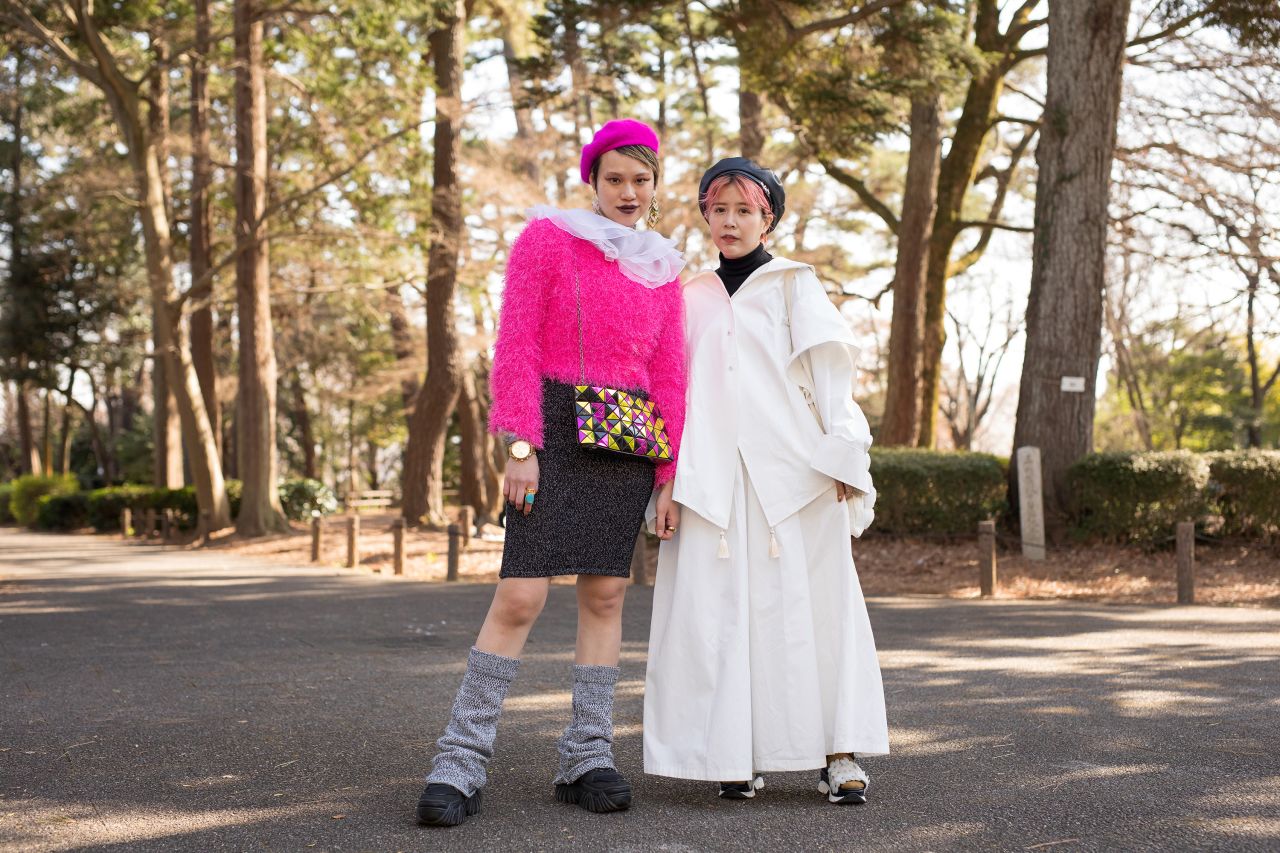 Top image caption: A striking contrast of vibrantly dyed hair with black and white outfits sported by guests outside the Pays des Fées show on Tuesday.