Editor's Note: This article was originally published in March 2016.
Story highlights
One square foot in Hong Kong costs an average of $1,416 USD
LAAB Architects designed a convertible 'transformer' apartment in the city, to maximize space
The 309 square foot flat features a large kitchen, bathtub, cinema and smart gadgets
Like any first-time homeowners, when Andy Knight and Michelle Tennant began looking for a place to settle in Hong Kong, they had a wish-list in mind.
Between them, their list of amenities included a home cinema, a gym, a large kitchen, a full-sized bathtub, plenty of storage space and the latest smart gadgets.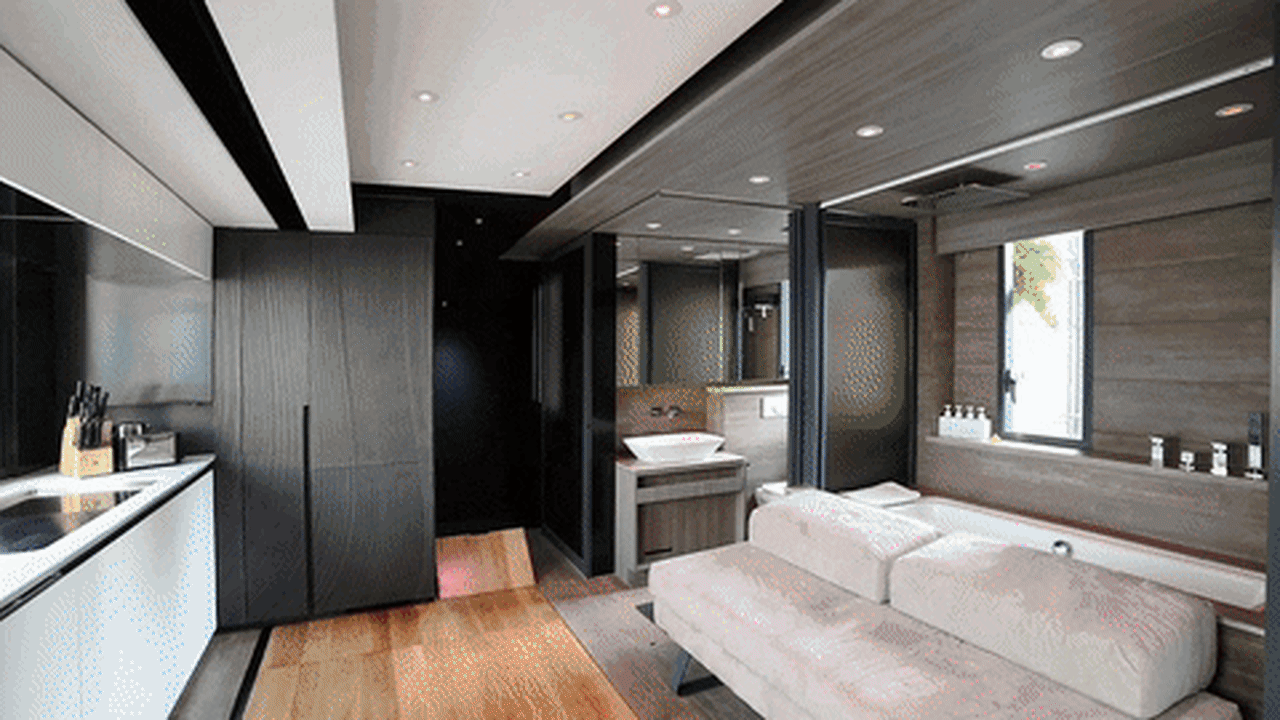 It was an ambitious checklist, given that the apartment they eventually settled on was a modest 309 square feet (28.7 meters).
But that didn't stop Knight and Tennant from dreaming big. "We effectively did the math," explains Knight, of their apartment in Central district.
"The one-million Hong Kong dollars ($128,700 USD) we would have spent for an additional 90 square feet, didn't give us much size to play with. To get more bang for our buck, we decided to put that money towards a super-efficient refurbishment."
Convertible spaces
The couple tasked Hong Kong-based firm LAAB Architects to design a convertible 'transformer' apartment.
"It felt like mission impossible," recalls LAAB Design Director Otto Ng, of when he first heard the brief.