Story highlights
Turf homes became popular in Iceland in the 9th century.
Vikings brought the grass and mud home design with them from Norway.
A land of vast open spaces, steaming blue lagoons, geysers, and powerful volcanoes, Iceland is beautifully raw and remote, but not exactly hospitable to humans. 
When the Norse and British settlers emigrated there in the 9th century, the island's harsh climate and limited resources proved challenging. 
The Vikings, however, had brought with them a solution: turf homes, something already popular in Norway.
For the next millennium or so, these grass-roofed dwellings protected Icelanders from blistering winds, rains, and even earthquakes. 
While today they are a rare find on the Icelandic fjords, a UNESCO nomination in 2011 highlighted a renaissance in the appreciation of this style of building. 
"Turf farms and homes were in every part of Iceland and have been the prevailing building method for generations," Hannes Lárusson, founder of the Islenski Baerinn (Turf House Museum) in southwestern Iceland, tells CNN. 
"In my opinion, they are without a doubt one of the most important contributions of the north to vernacular architecture of the world."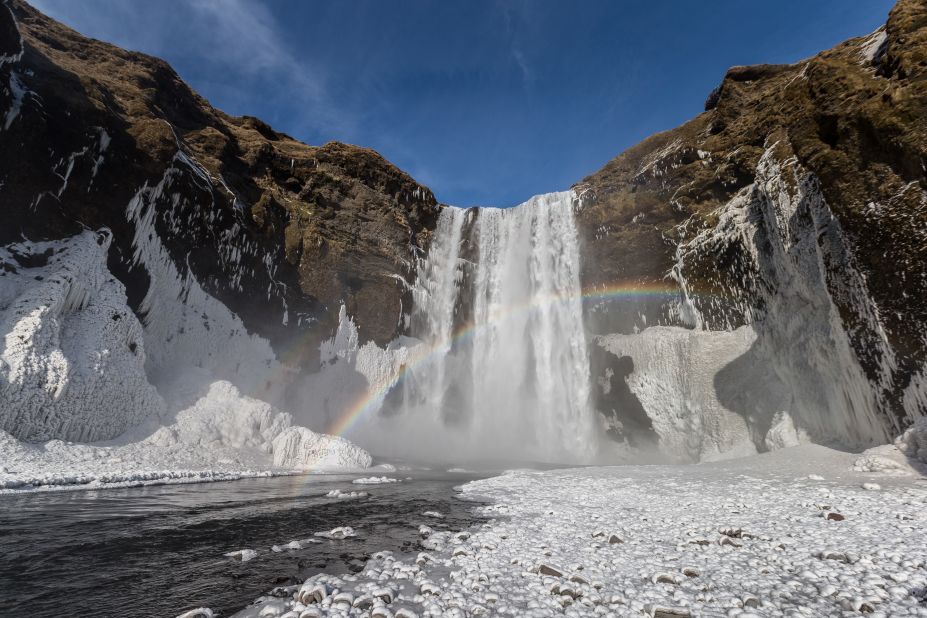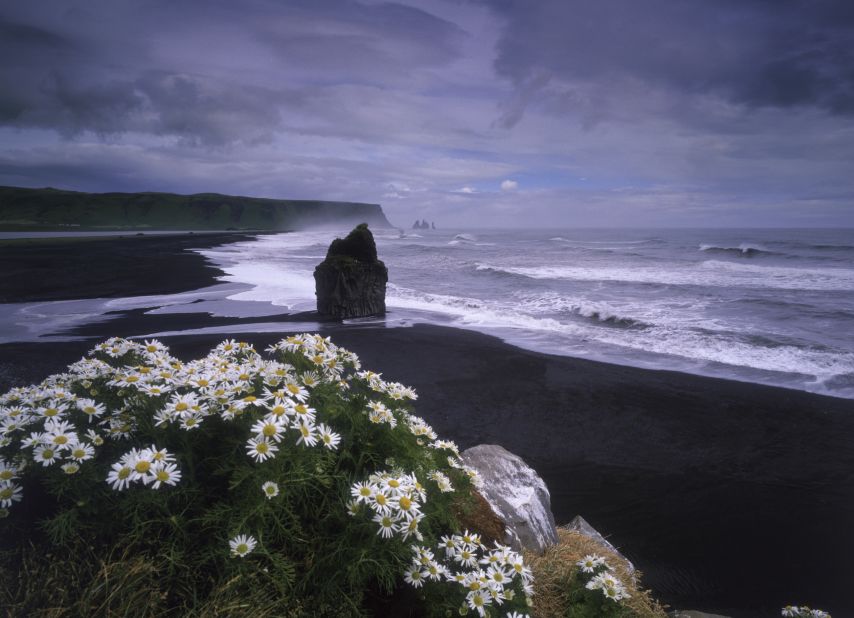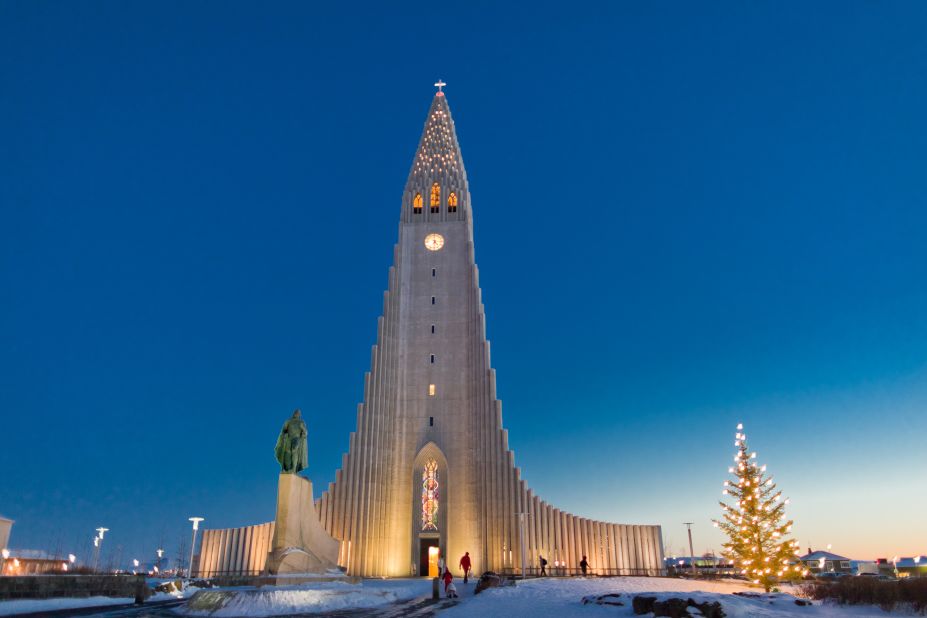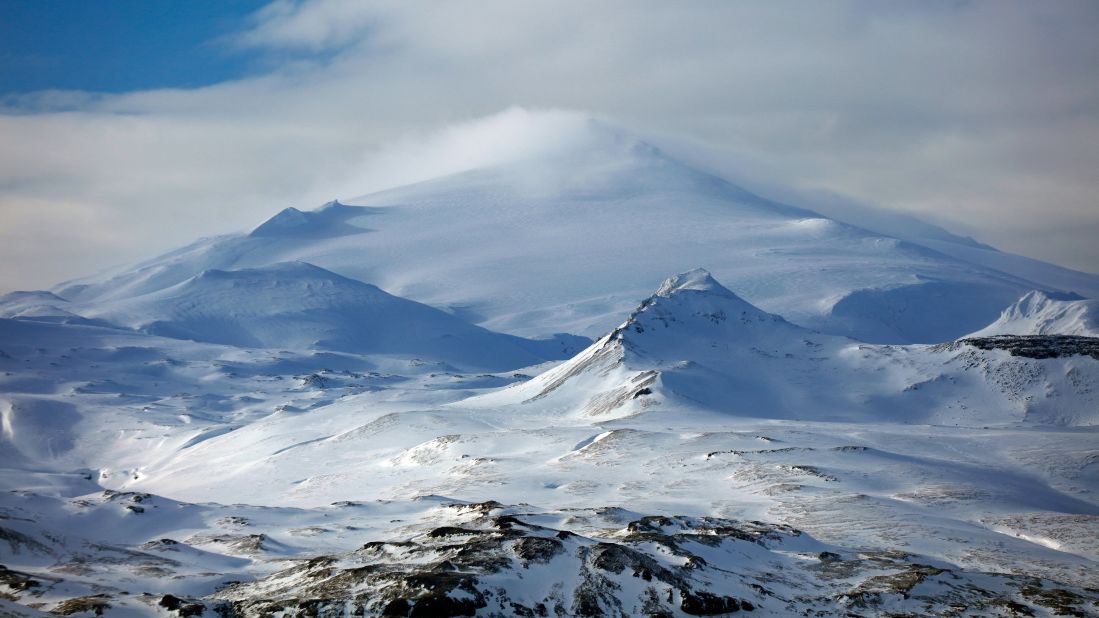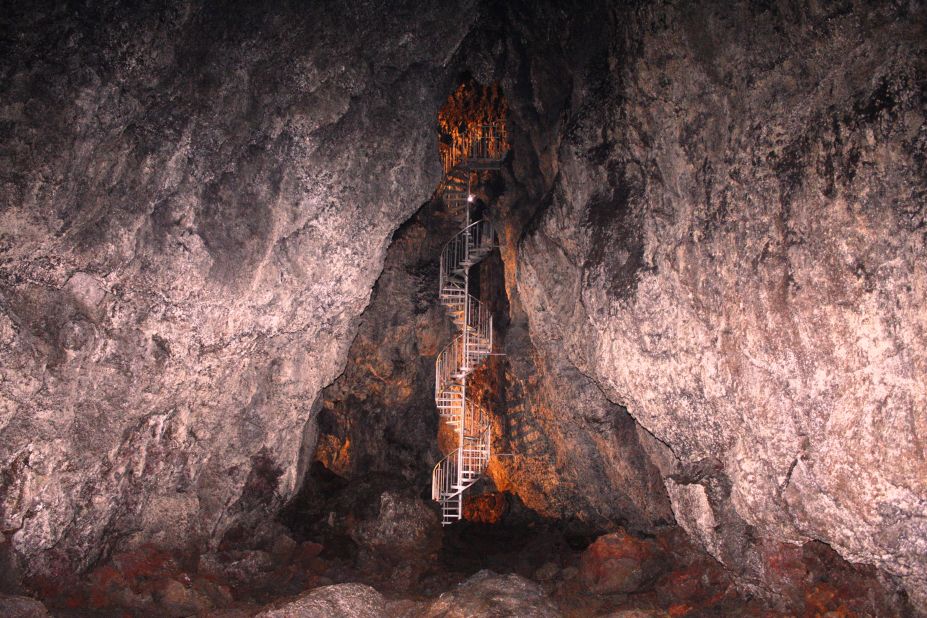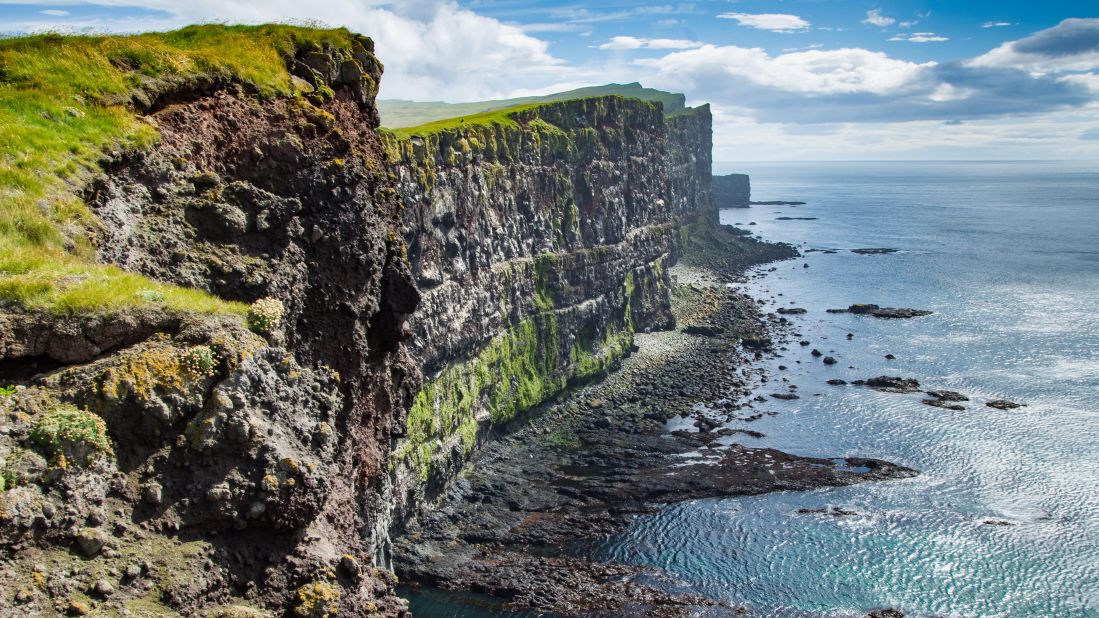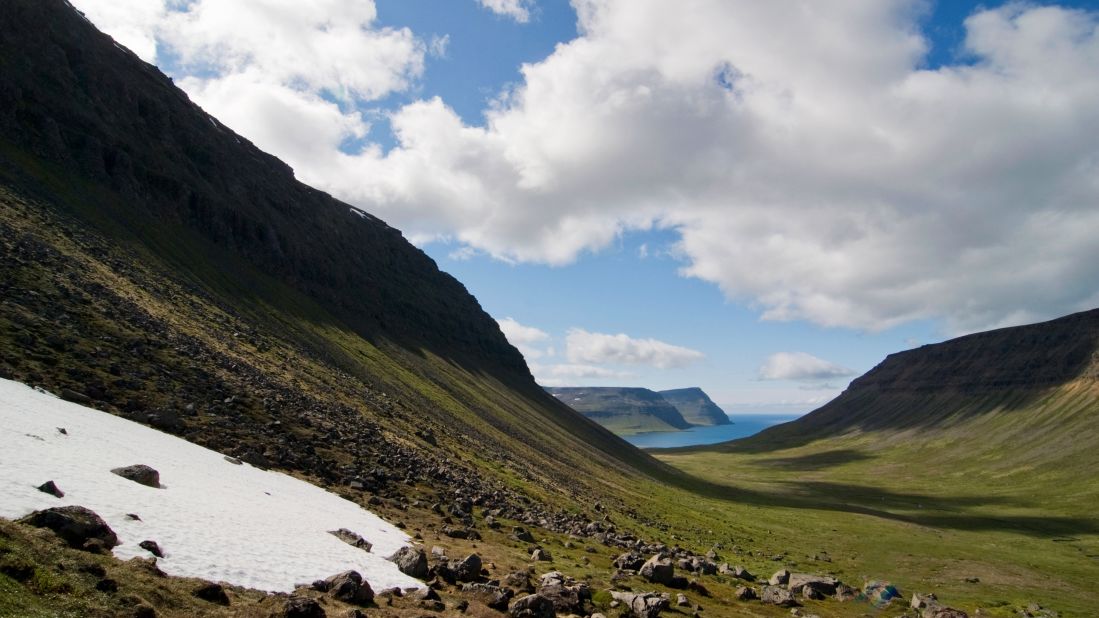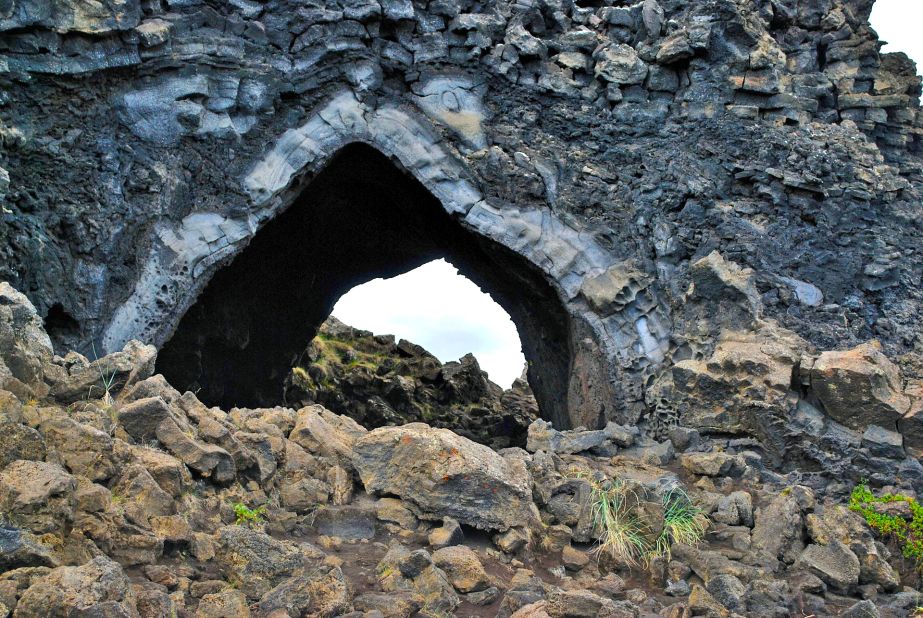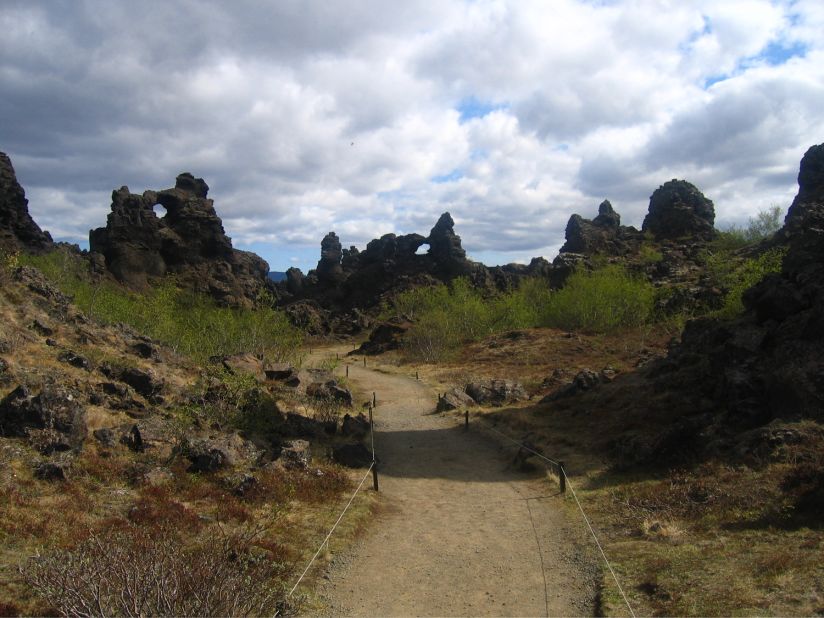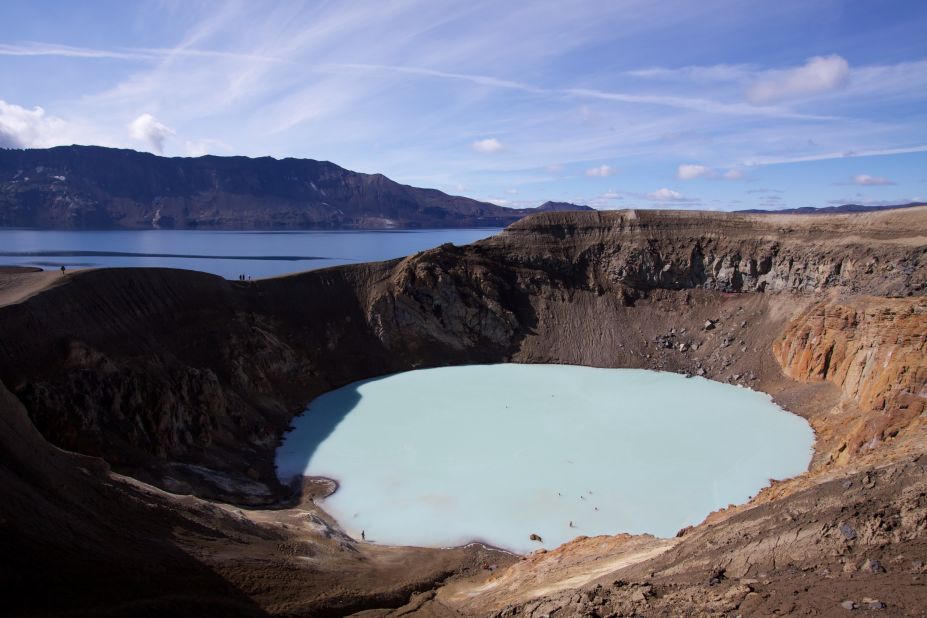 36 photos of beautiful places in Iceland
Updating an ancient tradition
Icelandic turf architecture has its roots in building techniques dating back to the Iron Age – indeed, the Romans used "turf bricks" to build fortresses and defensive walls. 
Across Norway, the Faroe Islands and parts of Scotland, turf houses also proved popular.
But whereas in those countries, turf buildings were for the lower classes, in Iceland even the wealthy resided in "turf chateaux," according to UNESCO.  
A typical Icelandic turf farm was actually a cluster of between 2 and 30 buildings connected by earthen corridors, a type of structure known as a baer, the general word for farm.
For support and protection, the back of such a building was dug into the hillside, while the front jutted out and had a pointed, mossy roof.
"These buildings are a miracle," Hildigunnur Sverrisdóttir, an Icelandic architect and scholar, tells CNN. "The ground in Iceland is like this crazy beast – it's always shaking with earthquakes and eruptions." 
The sturdy walls were composed of stone sandwiched between turf bricks, while a wooden framework was added for extra support. For warmth, the rooms were usually situated below the frost line – about a half meter below ground level – where the earth doesn't freeze.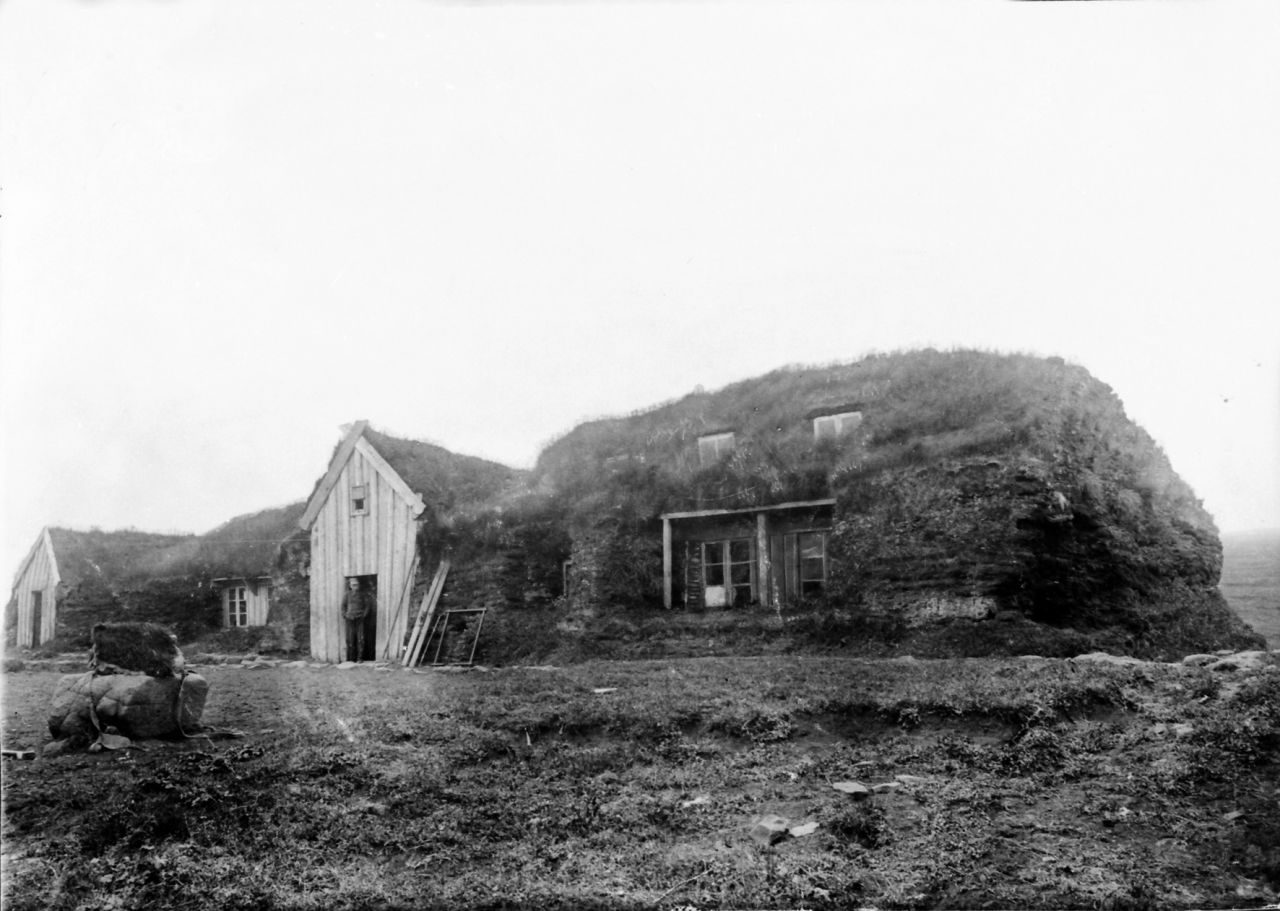 In more affluent farmsteads, wooden paneling lined the main living room, but as wood was expensive, and scarce, the majority of families did without.    
"Our winters are very dark and trees don't grow as fast," Sverrisdóttir says. "People had to rely on driftwood from Russia and Scandinavia."
Life inside a turf home
A turf home was an extreme experience in intimacy with nature. 
"They are all-natural houses – a multi-species organism with moss growing on the stones and the grass, and mice and sometimes lice (could be found inside)," says Sverrisdóttir. 
The farm would normally feature a small kitchen, washroom, storage spaces and an animal shelter, as well as the baðstofa: a communal room where families would sleep, dress and work, and which often had the home's only window.  
"This is a multifunctional room, where all major tasks were performed, from giving birth to dying," says Lárusson.
While generally, turf homes were cheap to maintain, so long as the roof and walls were trimmed regularly, about once in a generation, the structure would need to be rebuilt or repaired due to rot, dead roots, or dryness.
If they had the means, farmers could hire expert turf cutters for this who traveled around Iceland plying their trade.   
A living heritage
By the turn of the 20th century, Lárusson estimates that Iceland had more than 100,000 turf structures.
Today, they're nearly all demolished, following a wave of modernization that propelled Iceland from coal stoves to central heating in just a few decades in the early 20th century.
"The path to modernity that Europe took 200 to 300 years to achieve, we leaped through in 20 to 30 years," says Sverrisdóttir. "We moved from the turf houses into modern houses in one jump."
Lárusson is one of the last people in Iceland to have grown up in a turf home. 
"I was brought up on the farm and was there for almost the first 10 years of my life," says Lárusson.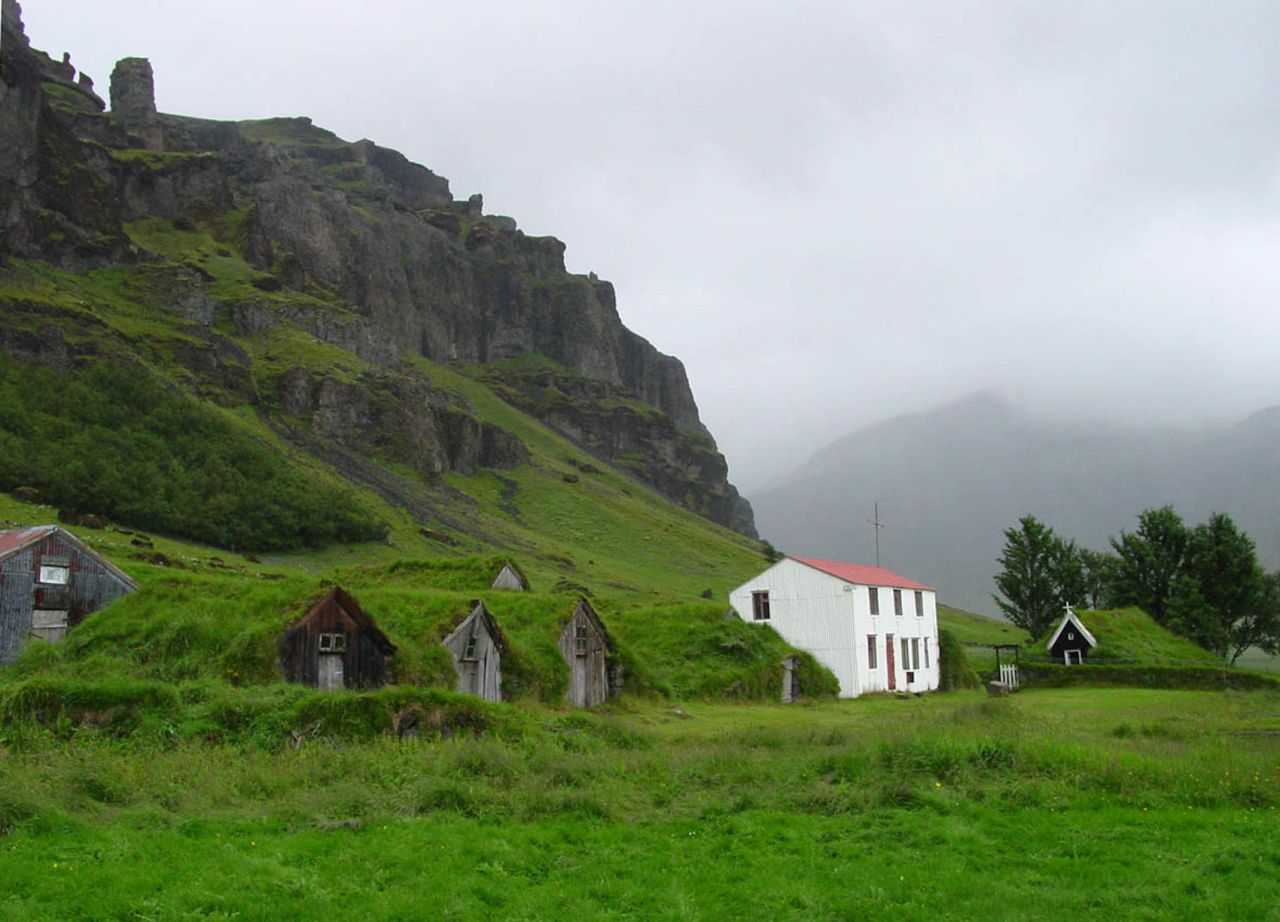 "My grandfather never modernized the farm. He kept to the old ways in farming – he never used a tractor – and maintained and used the old turf houses until he stopped farming and the family moved to Reykjavik (the capital)." 
In 1986, Lárusson returned to the family baer, called Austur-Medalholt. It was still standing but in poor shape. Over the next six years, he disassembled each structure, piece by piece, and restored the houses completely. 
The personal project evolved into Islenski Baerinn museum, which is dedicated to preserving and celebrating the turf house heritage. 
Breaking new ground
In recent years, a handful of international architects have been inspired by the environmentally conscious qualities of turf homes.
"It's really only recently that people are understanding the quality and sustainability of these homes – there's been a paradigm shift about building in this style again," says Sverrisdóttir. 
Turf homes, after all, were well-ventilated, properly insulated to save energy, and built using local materials.
Iceland-based firms PKdM Arkitektar and Studio Granda Architects, as well as Australian modular home specialists ArchiBlox, Belgian architecture firm OYO Architects and Makiko Tsukada Architects in Japan, have all recently utilized such concepts.  
PKdm Arkitektar, for example, modernized the concept of a traditional turf home with its 20 grass-roofed BHM vacation cottages in southwest Iceland, which have front-row seats to the aurora borealis on winter nights.
"These (BHM) houses follow the same pattern (as traditional turf houses) with rich architectural variations like the covered entrance porch and the emphasis on views of nearby mountains and lakes," Palmar Kristmundsson, founder of PKdm Arkitektar, tells CNN. 
"We used leftover earth from the excavation to form a wind-protecting bunker for the outdoor terraces and helped fuse the roofscapes of the cabins with the surrounding sloping landscape." 
For Lárusson, turf homes are an endless source of inspiration for green architecture. 
"When an Icelandic turf house is abandoned and collapses the building material is returned back to nature completely intact, leaving only a green heap of turf," he says. 
"The houses and the environment somehow seem to blend together as one."