An archway of fiddle-leaf fig trees stands at the entrance to the home of Viola Davis and Julius Tennon, whose abode in Los Angeles's Toluca Lake neighborhood has a European-style exterior adorned with lush greenery.
The Hollywood couple — who met more than two decades ago on the set of the CBS show "City of Angels" — recently renovated their 7,545-square-foot estate, which they bought in 2016 for a reported $5.7 million. At the same time, the pair were filming the Davis-led action drama "The Woman King" (produced by the married couple's company JuVee Productions), which the Oscar-winning actor said influenced the overhaul of their home.
"I always want to go big and bold, but not too bold, not garish," Davis told Architectural Digest (AD) in the magazine's February cover story. "We were working in South Africa…and we were inspired by the incredible color and culture there."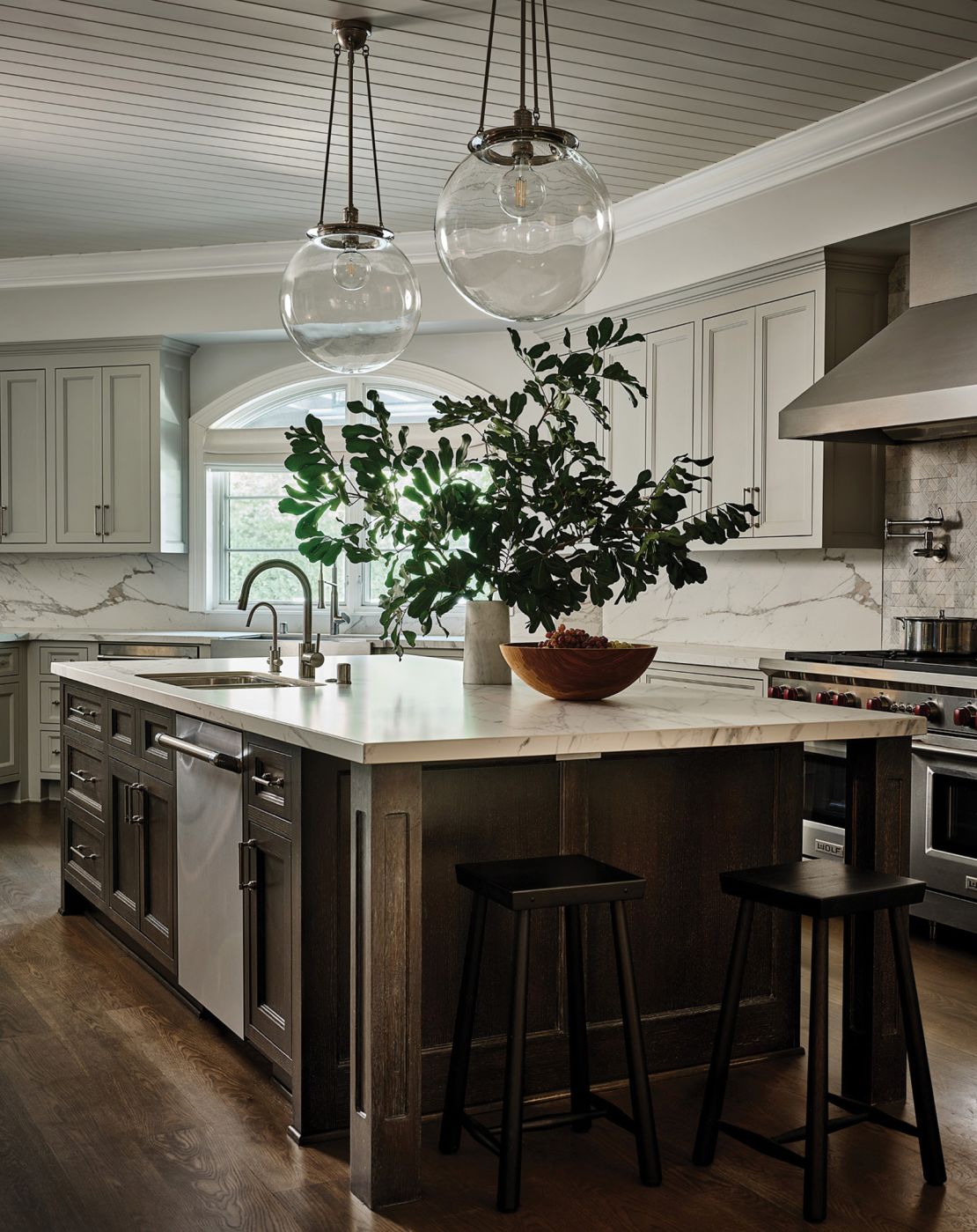 Davis and Tennon had lived in the sprawling five-bedroom home with their daughter Genesis for around five years, before hiring former set designer Michaela Cadiz to oversee the new interiors — which needed some vibrancy to enliven the monochromatic tones.
"Viola and Julius have such vibrant personalities, but their house was very minimal — 50 shades of gray," the designer told AD. "They asked for something not too fussy or pretentious, something comfortable, a place to relax and recoup their energy. But they also wanted something special, a feast for the eyes and the spirit. Finding the right mix was the key."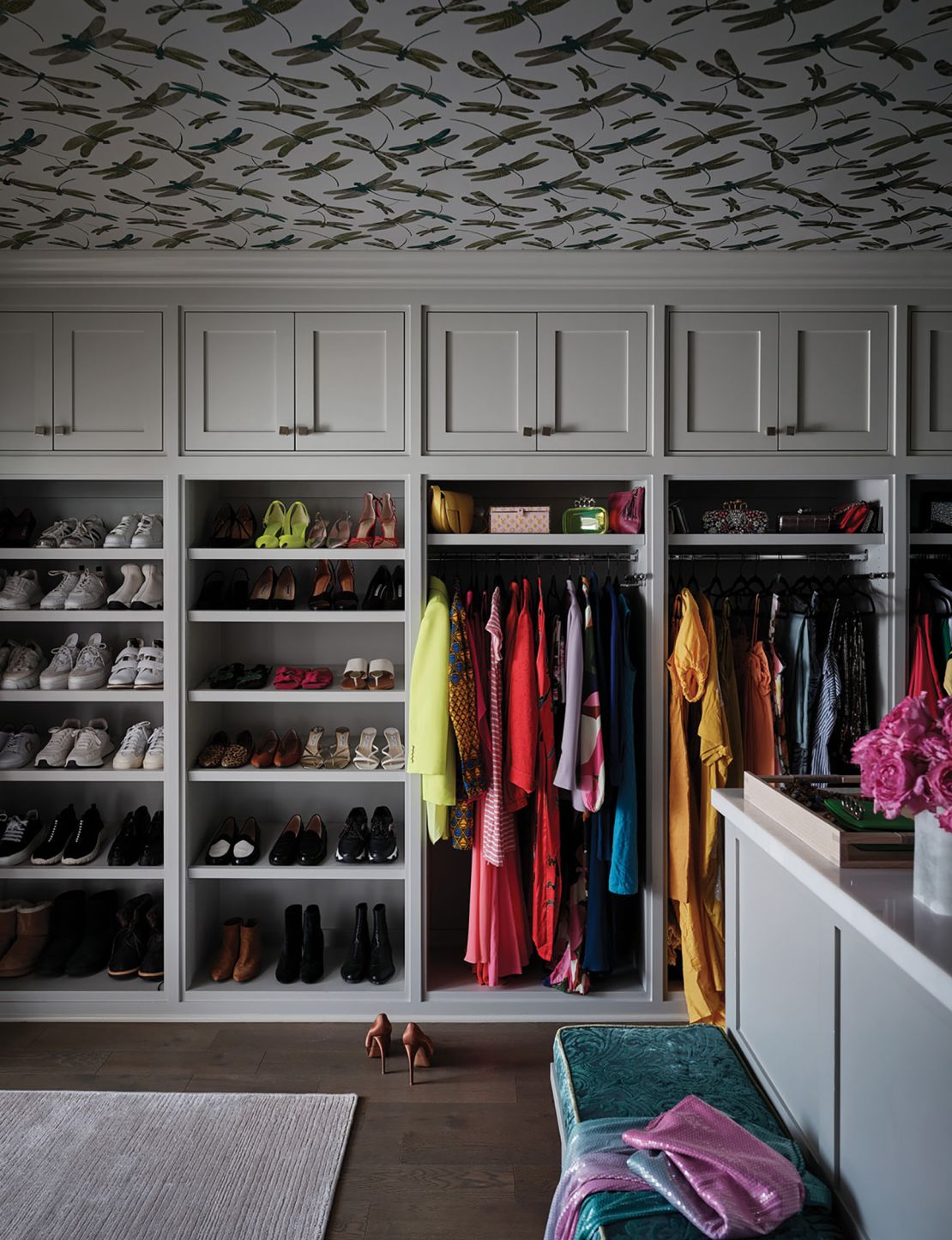 That translated into elegant contrasts of dark wood and soft neutrals enhanced with graphic textiles and wallpapers: dragonflies on the ceiling of their primary dressing room; stormy clouds on the walls of their living room, offset by a bright blue couch; and hand-screened wall coverings featuring Andy Warhol's "Polaroids of Muhammad Ali" in the home gym. In Genesis's room, black-and-white animal print wallpaper covers one side of the room, while another leaves ample space for pop culture posters including "Stranger Things" and "The Umbrella Academy."
Color comes through in gentle yellows, pinks and greens in different rooms, while antique finds and artworks provide centerpieces and conversation-starters. In the entryway, the couple display a sculpture of an Agojie warrior they bought in Cape Town — a member of the 17-centiry all-female African military regiment on which "The Woman King" is based.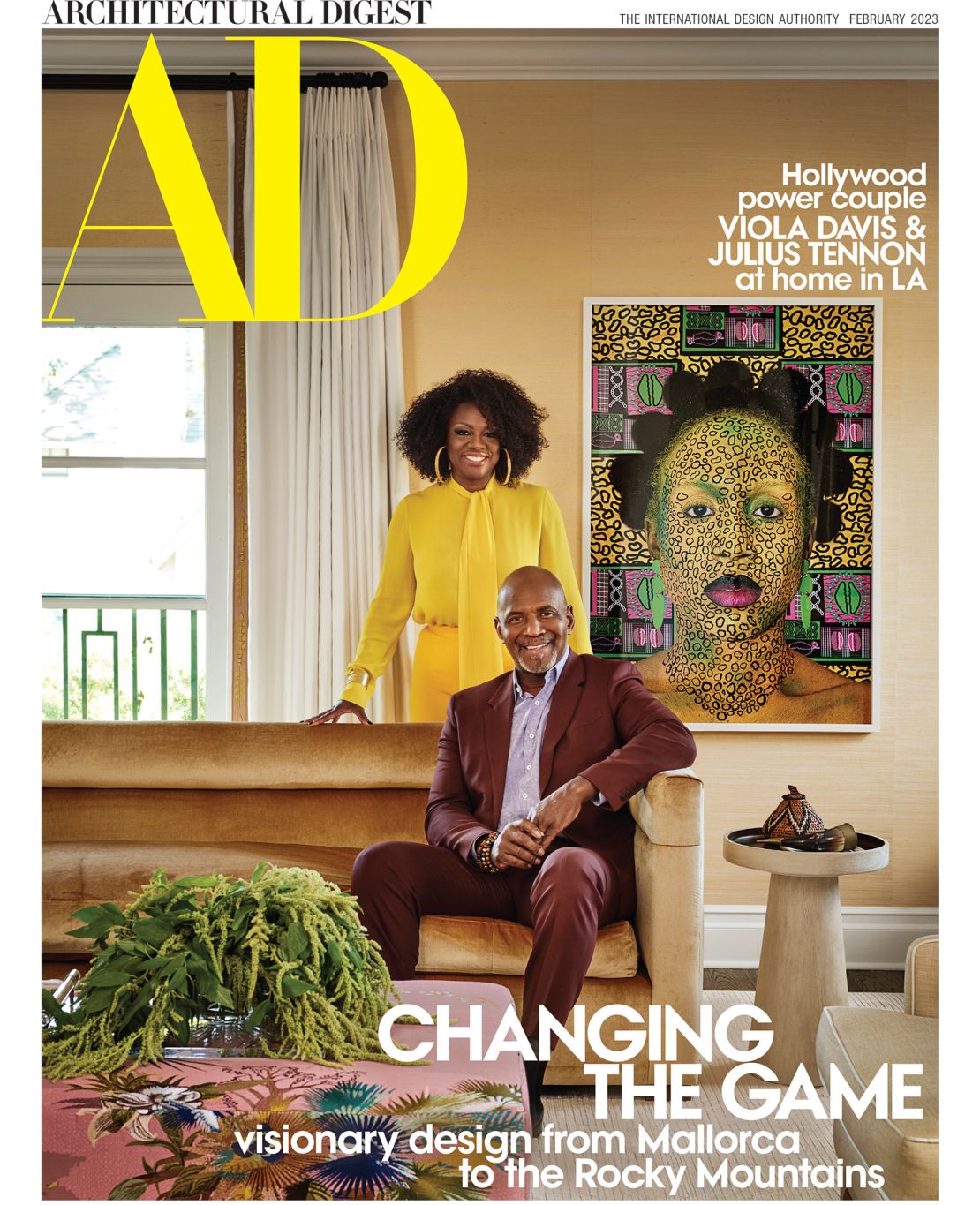 Tennon, who once specialized in English antiques in a Santa Monica furniture showroom, according to AD, explained that it's important to them to have pieces that bring context to a space. "It's good to have furniture that tells stories, things with history," he said.
But they also love the furnishings that make their house a home: the large marble kitchen island and custom cherry dining room table for dinner guests (they handled the cooking for 50 people for Thanksgiving, they said), and the oversized bathtub in which they unwind together.
"We talk, we laugh hysterically, we reconnect," Davis said of their nighttime ritual. "Our definition of home is a sanctuary, and this is definitely a sanctuary."