The title of artist Vivan Sundaram's retrospective at the Kiran Nadar Museum of Art (KNMA) in New Delhi welcomes the viewer in with a promise: "Step Inside and You Are No Longer a Stranger." Coming from one of India's most original creative minds, it's an assurance that is at once comforting and gently ironic.
Inside the exhibition, you might feel overwhelmed by the range of media from the artist's 50-year career, but navigating through the images and objects also instills a sense of belonging.
Whether you're familiar with the trajectory of Indian history or not, you will feel co-opted by this staggering body of work, which draws richly from world history and emotions of universal resonance.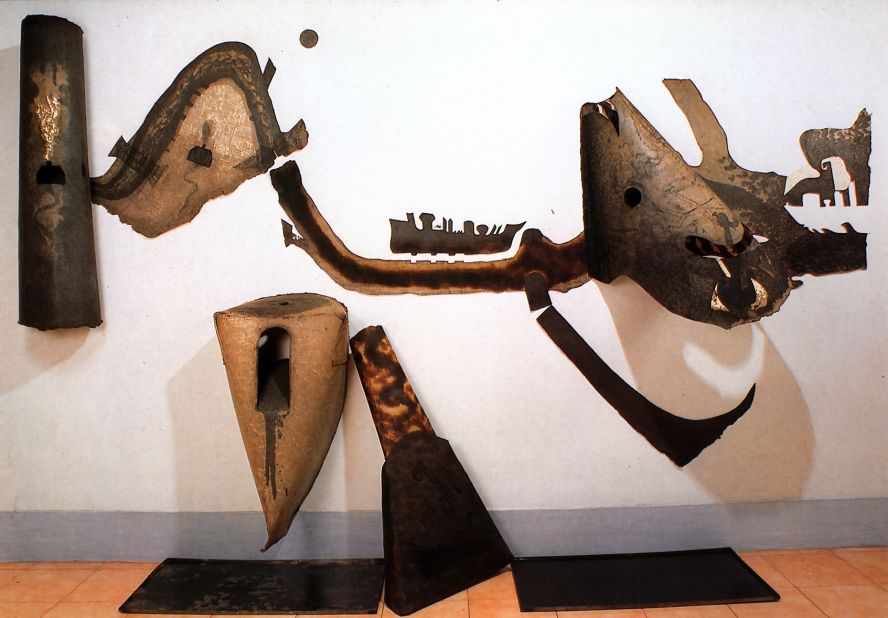 50 years of India's modern art master
At 75, Sundaram's ambitions are still soaring. Amid the frantic activity of the show's installation, he takes us to its centerpiece, "Meanings of Failed Action: Insurrection 1946," a monumental "ship" created last year in collaboration with cultural theorist Ashish Rajadhyaksha, film historian Valentina Vitali and sound artist David Chapman.
A minimal architectural structure, the work invites viewers to walk inside its shell for a 40-minute light and sound experience that is likely to leave them shaken.
Using a medley of canned noises and archival voices, the installation brings to life the Royal Indian Navy's insurrection against the British on the eve of the country's independence. Unlike the Revolt of 1857, this uprising has remained a footnote in the annals of India's history. It is typical of Sundaram's affinities to resurrect the event and mine its inherent potential.

"People say I'm more of a political artist," he said, "that aesthetics always gets sidelined in my work." This work, on the contrary, demonstrates the "dialectics" between the political and the aesthetic, he explained, expressed by the tension between the object itself and the content inside.
Art of its time
Sundaram has never been content sticking to a signature style, restlessly absorbing influences and responding with urgency to his immediate personal circumstances and the changing world.
In 1966, when he arrived at the Slade School of Fine Art in London, Sundaram was mentored by R.B. Kitaj, an American artist who pushed him to reflect on his relationship with color and form. Sundaram's friendship with the late Bhupen Khakhar had already lent a youthful exuberance to his earliest paintings, some of which will be displayed at KNMA, while feeding his taste for pop art, kitsch and erotica.