British fashion designer and style icon Vivienne Westwood has died aged 81. She passed away peacefully, surrounded by her family, at her home in London on Thursday, according to an official statement from her eponymous company.
To the media, she was "the high priestess of punk" and the "Queen of Extreme." To the fashion world, she was a beloved character who energized and pushed the boundaries of the industry until her death.
She twirled sans culottes for photographers after receiving her Order of the British Empire from the Queen in 1992. In April 1989, she made the front cover of Tatler magazine, dressed in an Aquascutum suit she said was intended for Margaret Thatcher.
Westwood, frankly, didn't give a hoot. As the oldest of ingénues with periodically orange-tinted hair and alabaster complexion, she rose disgracefully to the revered status of British national treasure.  
"I have an in-built perversity," Westwood's reported to have said, per Jon Savage's seminal "England's Dreaming: The Sex Pistols and Punk Rock," "a kind of in-built clock which always reacts against anything orthodox."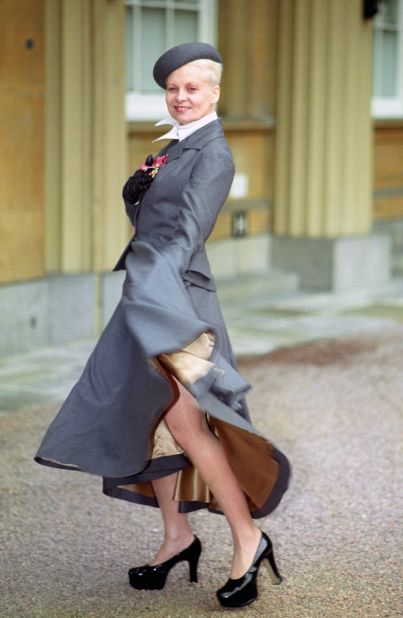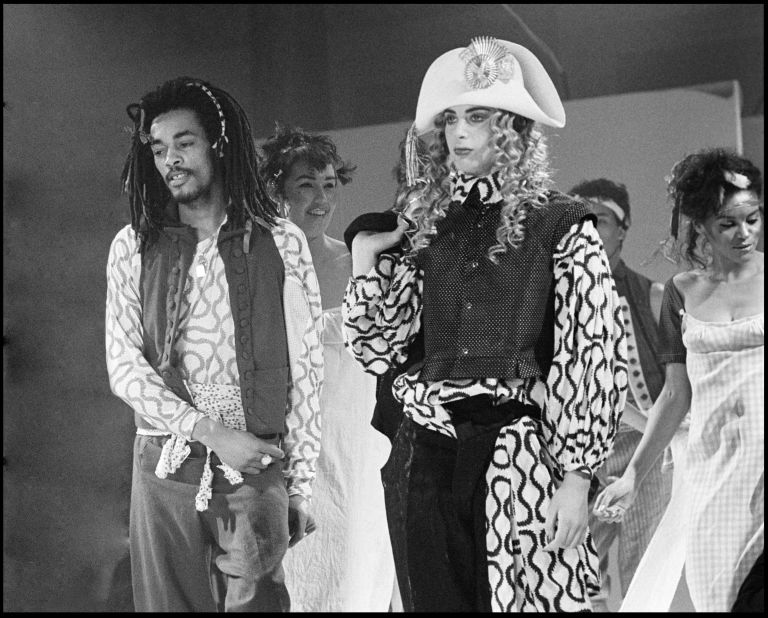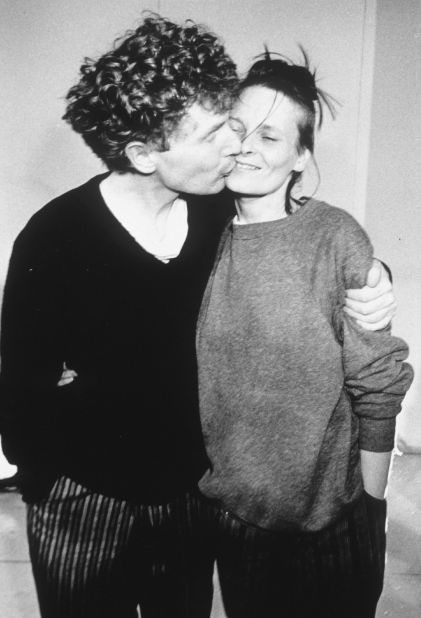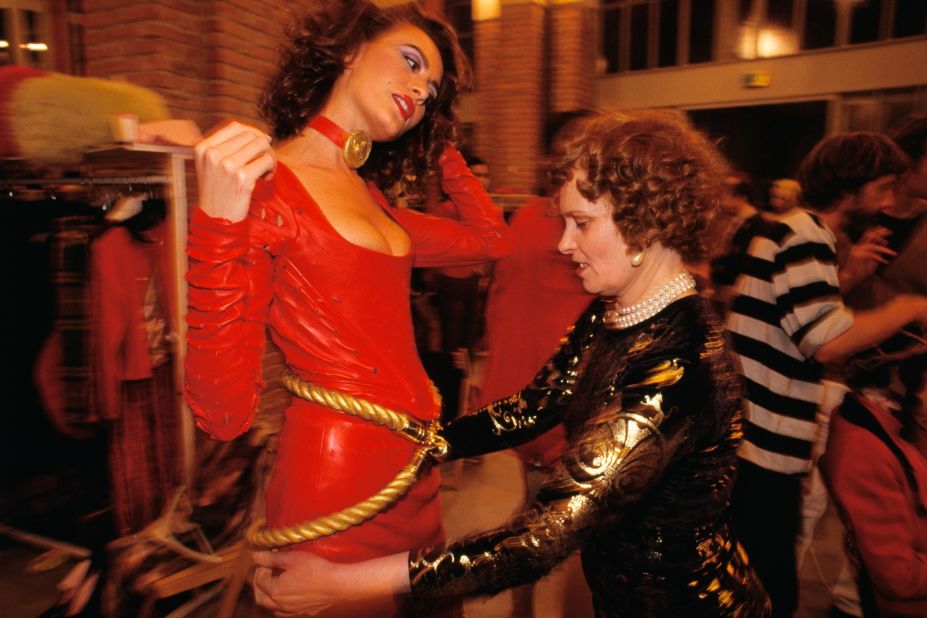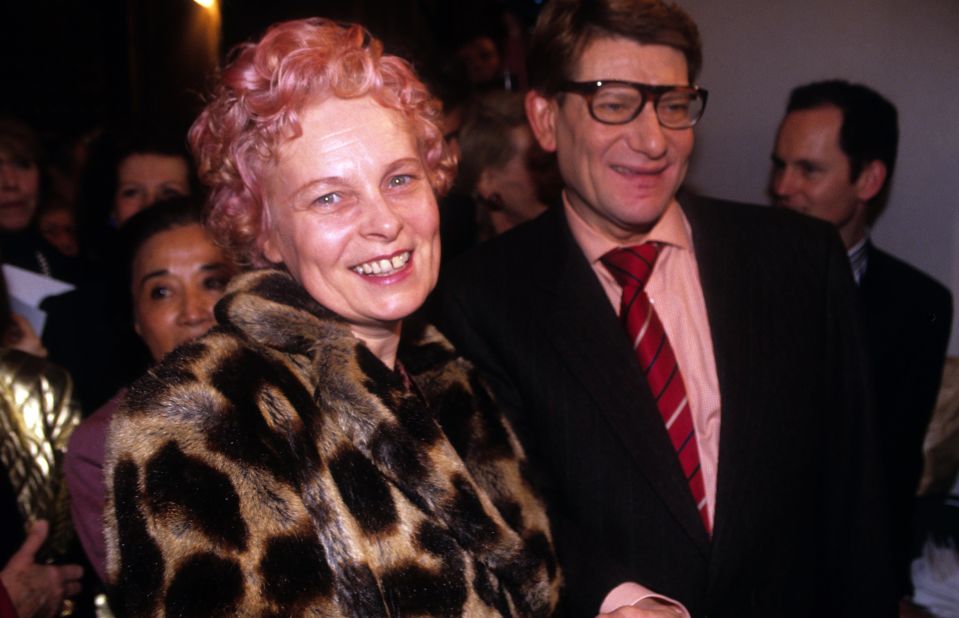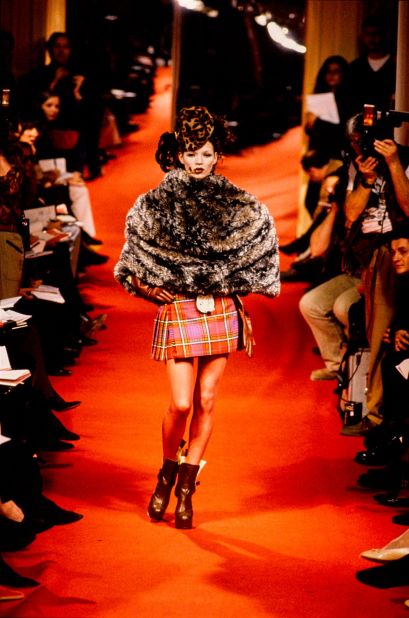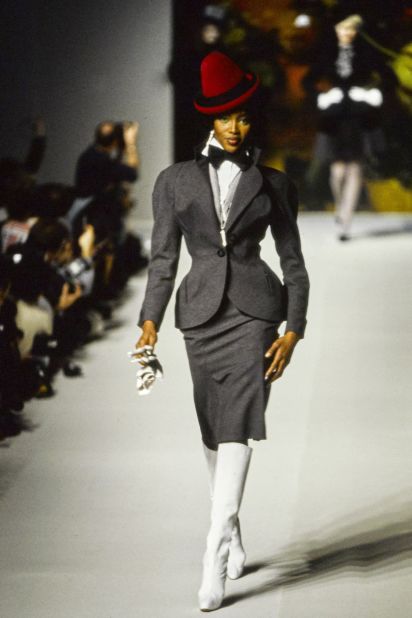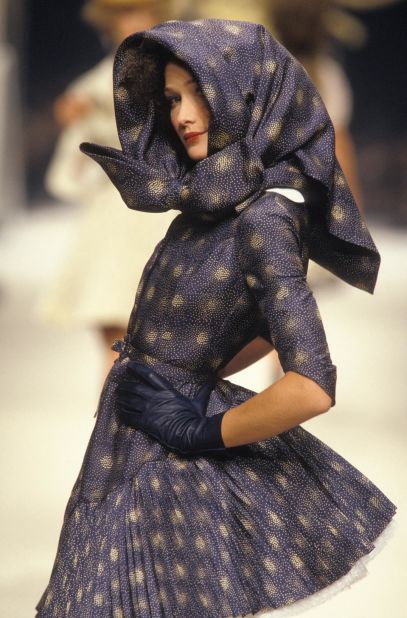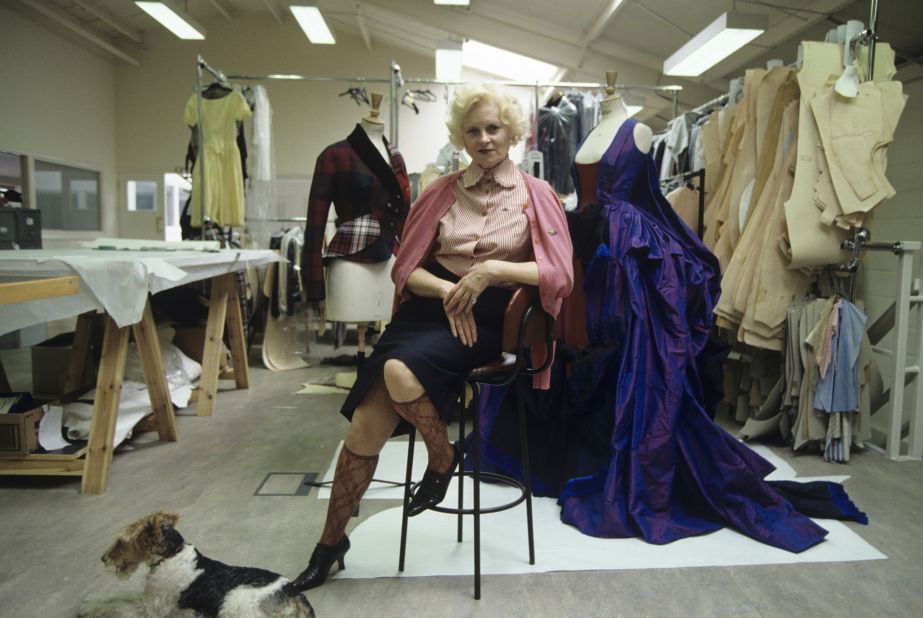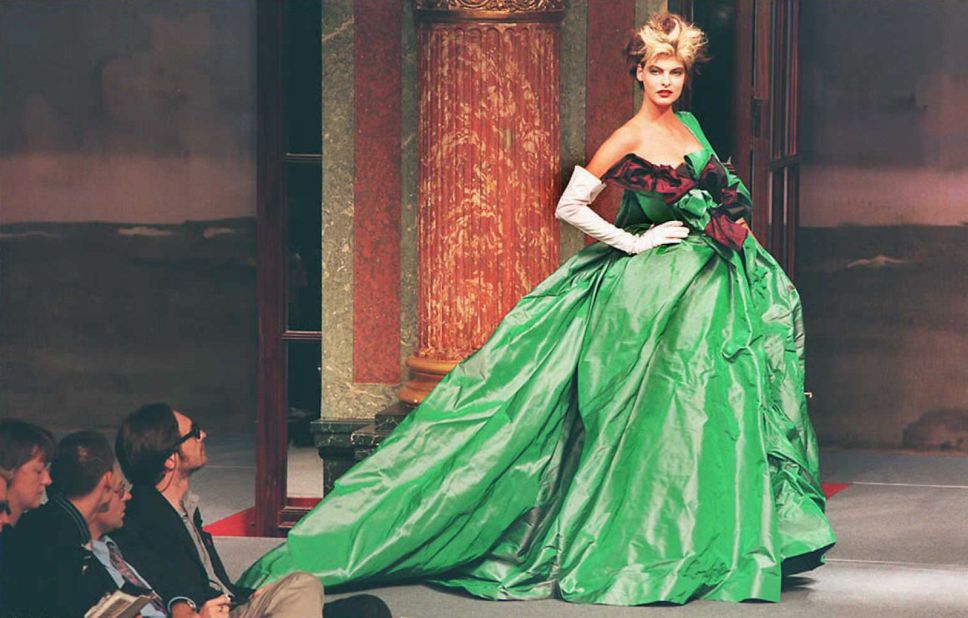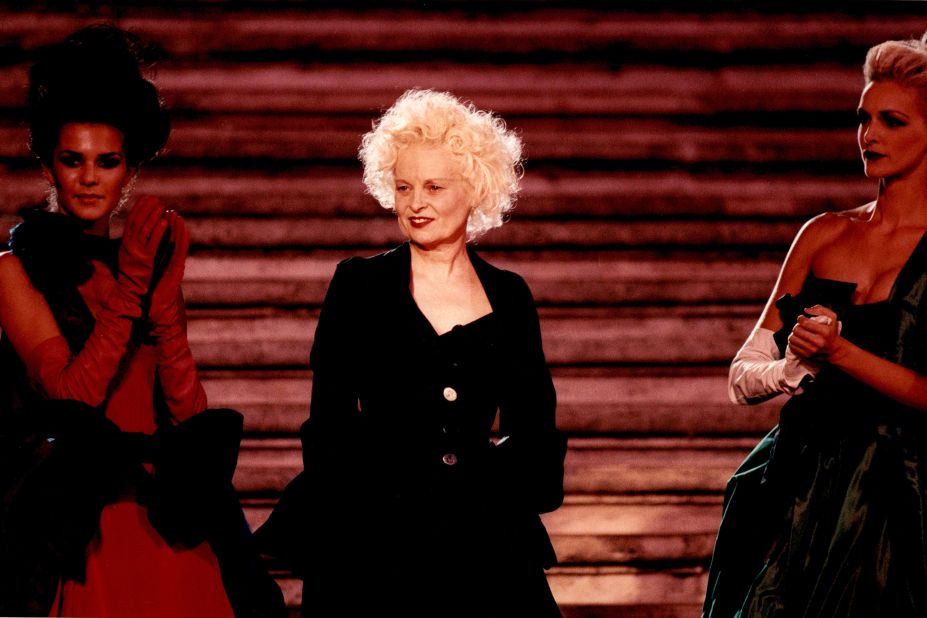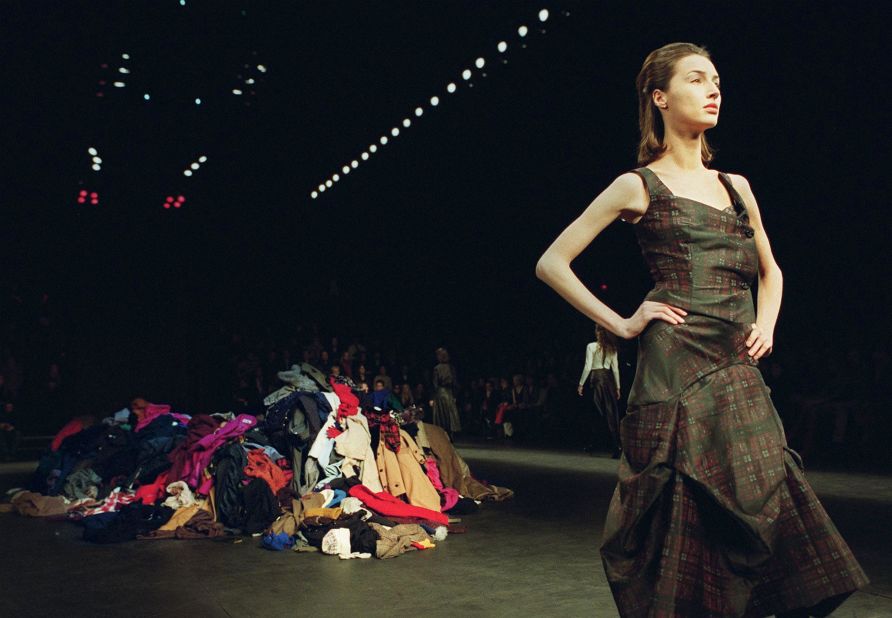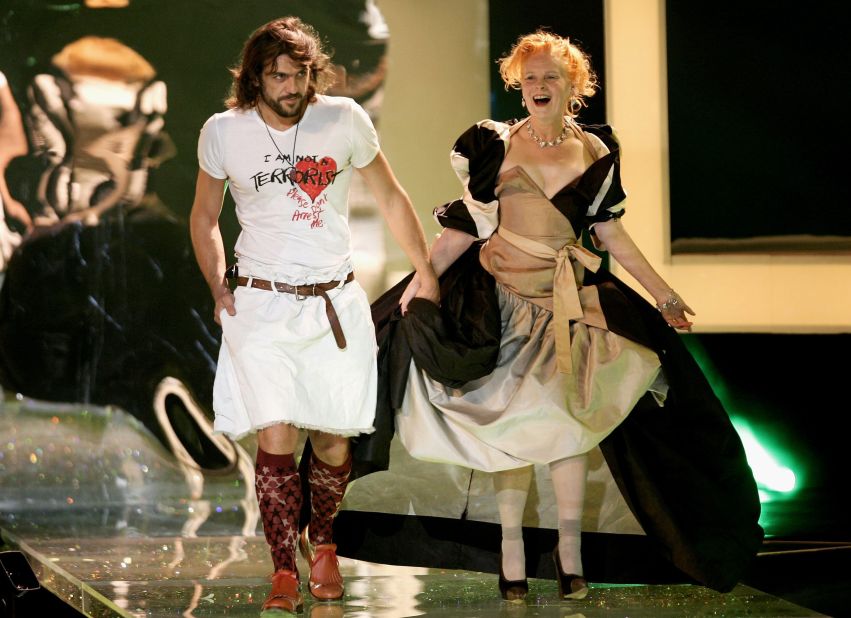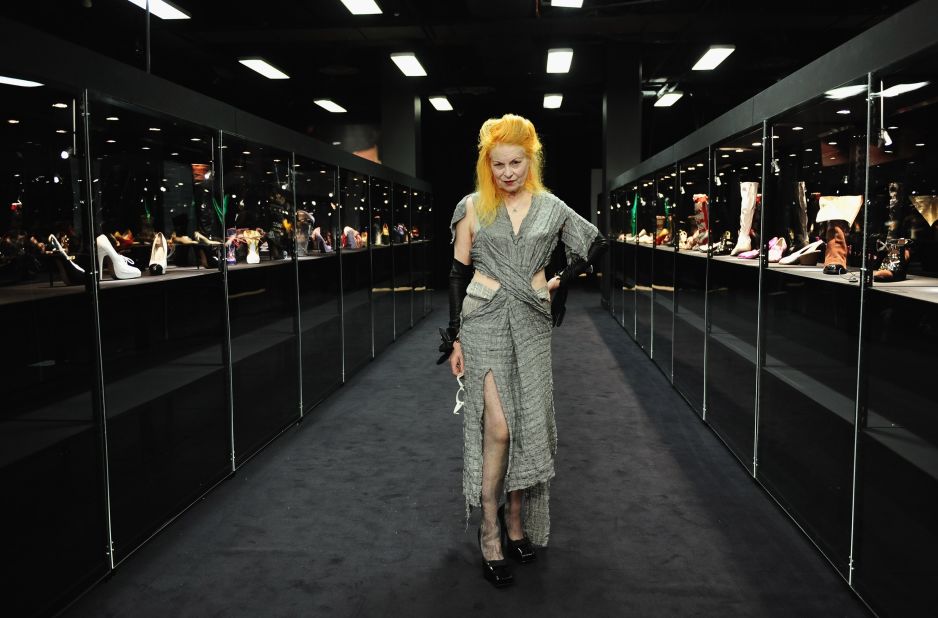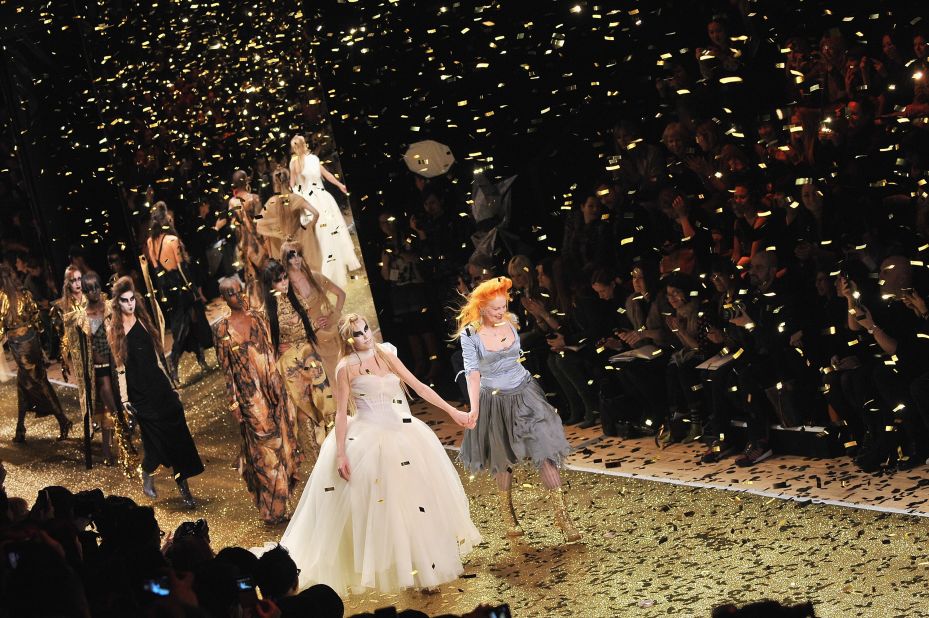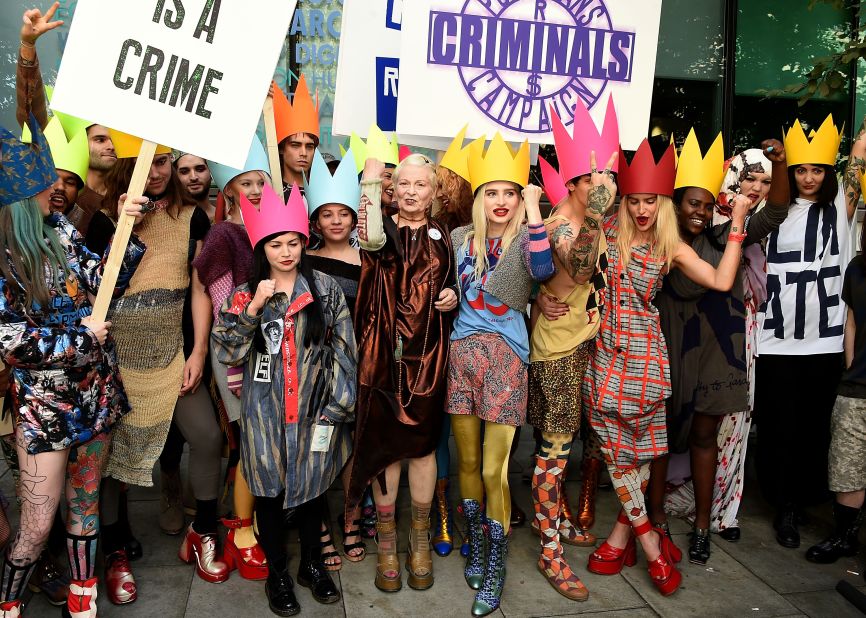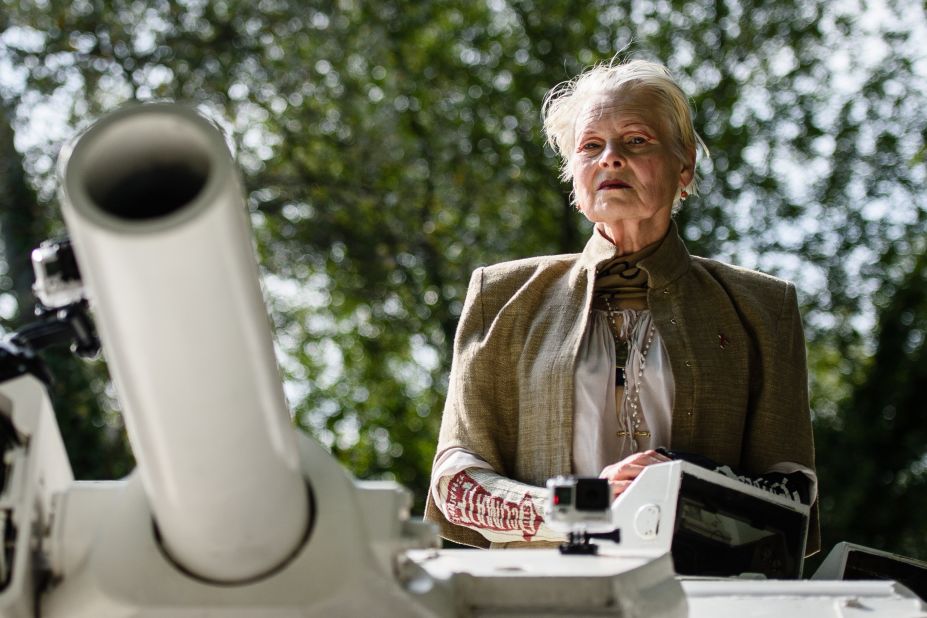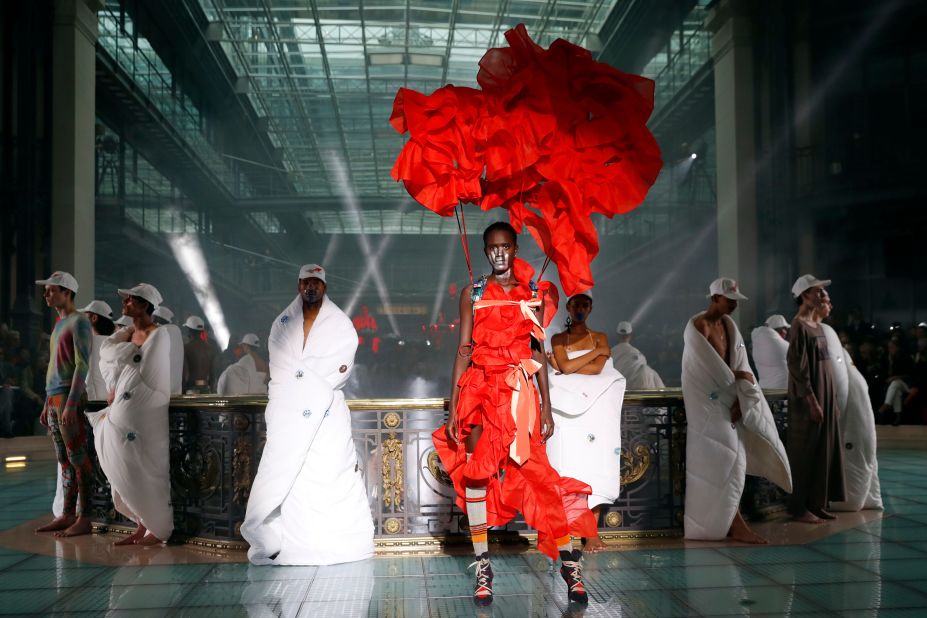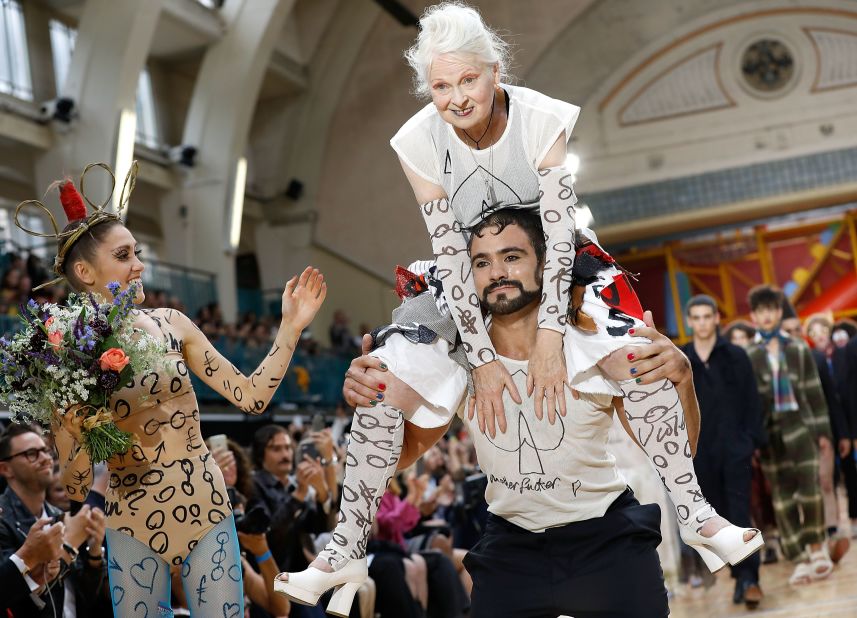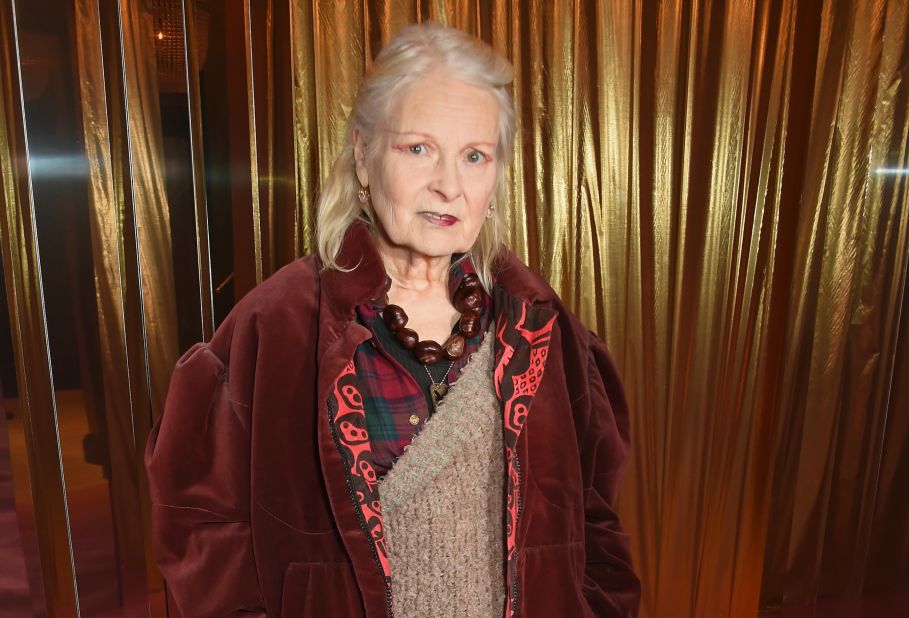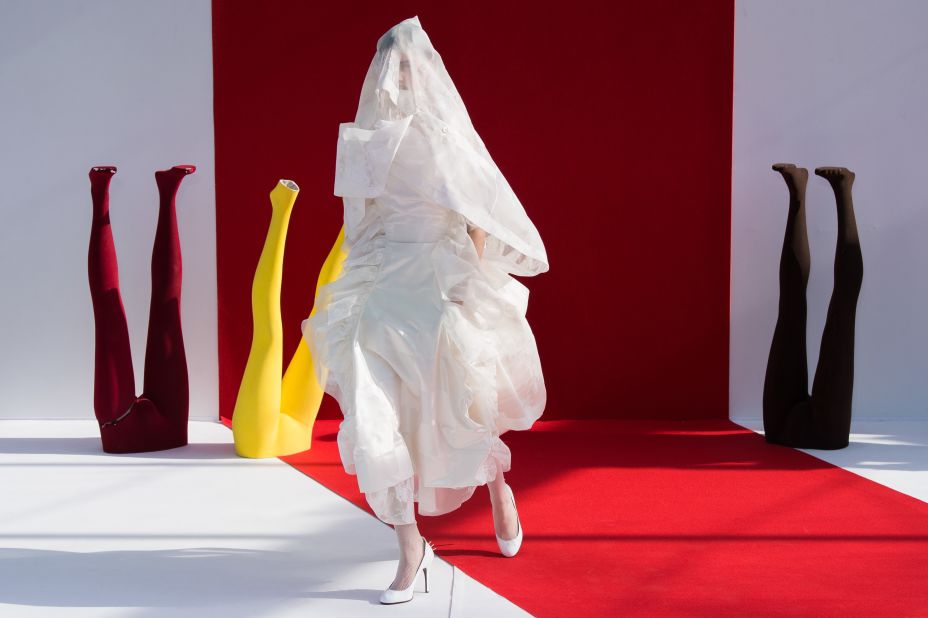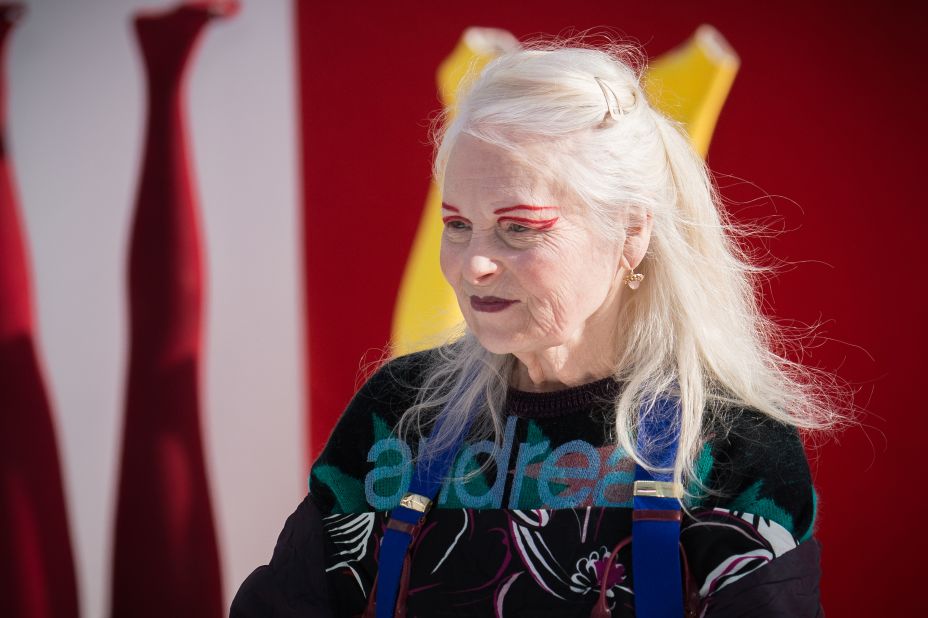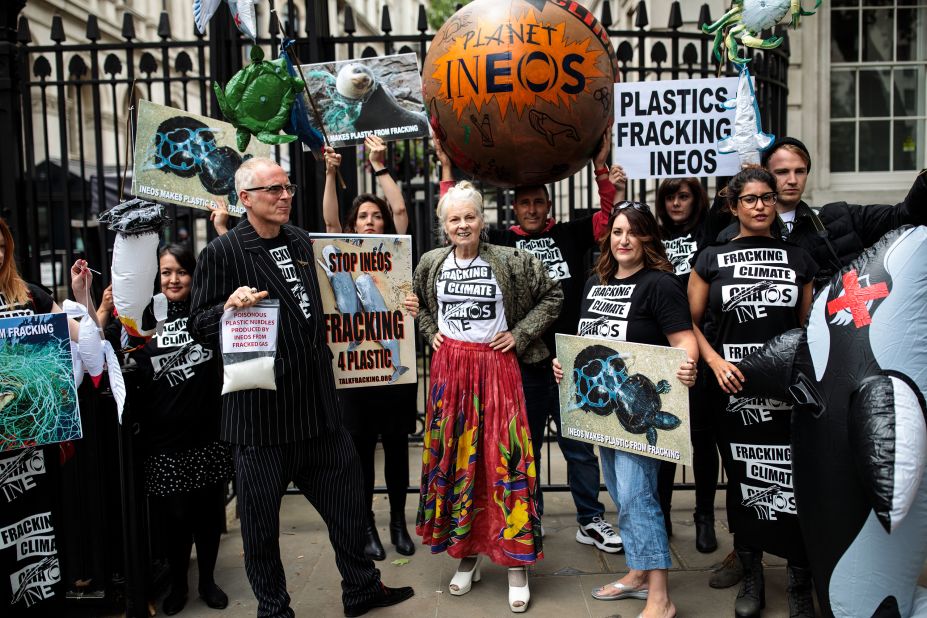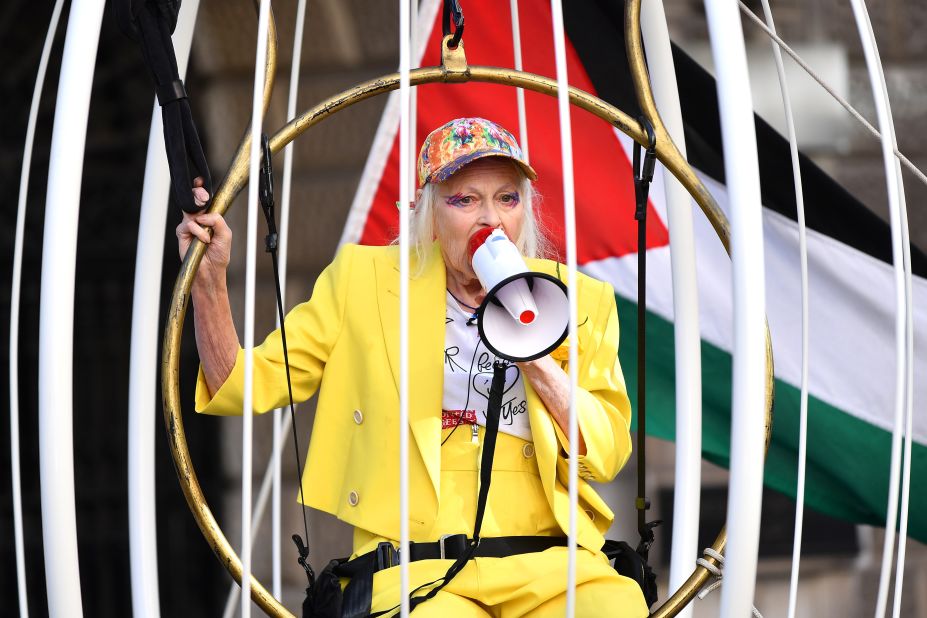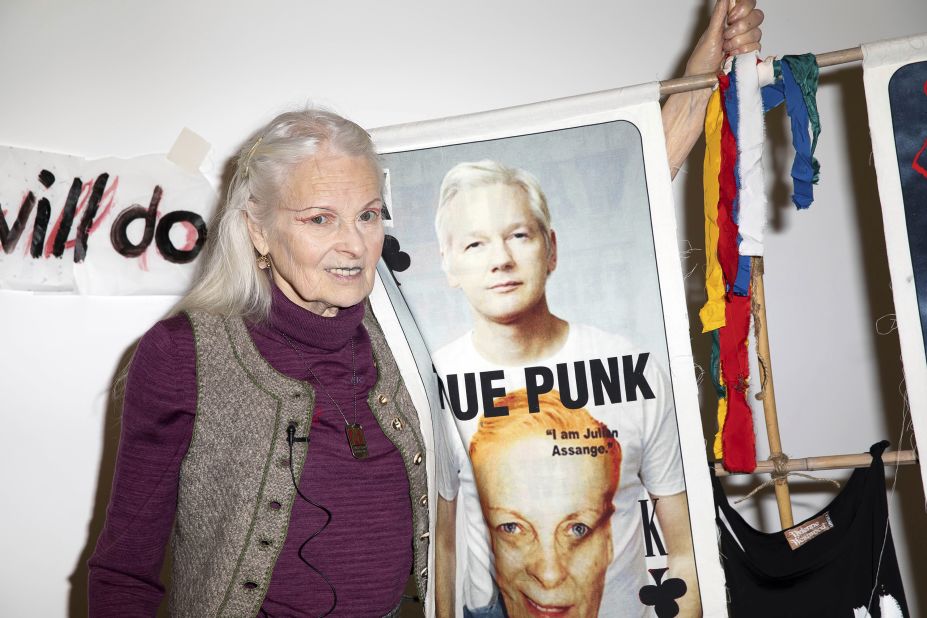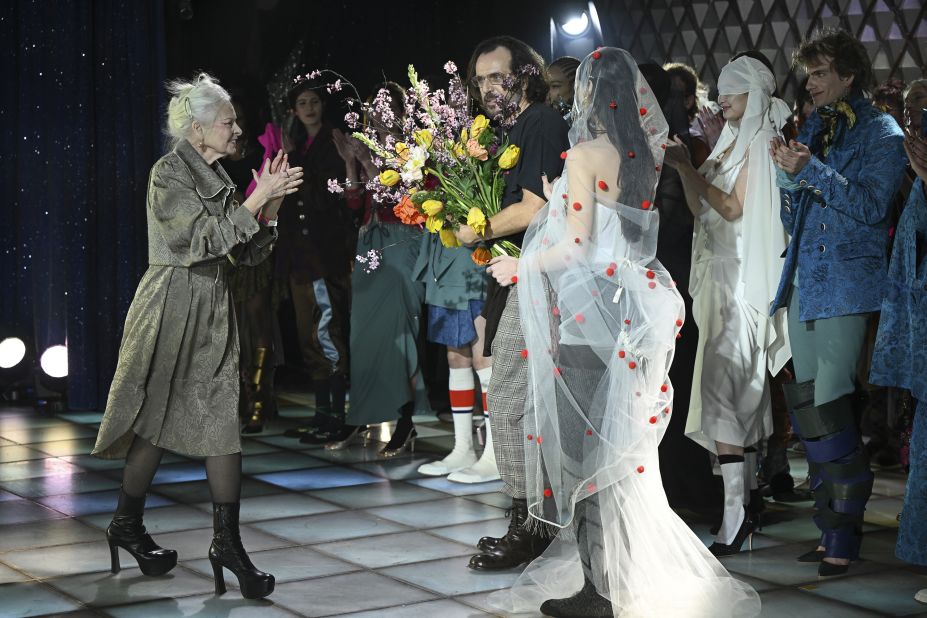 Photos: Life and career of Vivienne Westwood
She was born Vivienne Isabel Swire in Derbyshire, England on April 8, 1941. Her mother worked as a weaver at local cotton mills; her father came from a family of shoemakers. She began making clothes for herself as a teenager.
After a term at Harrow Art School, she worked as a primary school teacher, and married a factory worker, Derek Westwood, in 1962.
But everything changed when she left her husband, and met Malcolm McLaren in 1965.
"I felt as if there were so many doors to open, and he had the key to all of them," she told Newsweek in 2004.
It's impossible to imagine 1970s Britain without their creative partnership. McLaren managed the Sex Pistols and from a shop on London's King's Road, Westwood helped develop a visual grammar for the punk movement.