Story highlights
W Motors is the Middle East's first supercar manufacturer
The Lykan Hypersport costs $3.4m, can hit 395 km/h, and has diamond headlights
Asking the top speed of the world's first Arab supercar is beside the point. The 0-60 times, or horsepower, too. Those numbers won't matter by the time you notice the seats are stitched with gold thread and headlights are trimmed with diamonds.
When did the company think, "diamonds, what we need is headlights made of diamonds"?
Ralph R. Debbas, W Motors CEO, laughs: "Diamonds in the headlights are something we don't need at all, actually. It was a true marketing gimmick that we integrated. But people talk about it."
W Motors styles itself as the Arab world's first supercar manufacturer, and has major plans to build its name in the oil-rich Middle East, which has so far lacked a credible motor industry.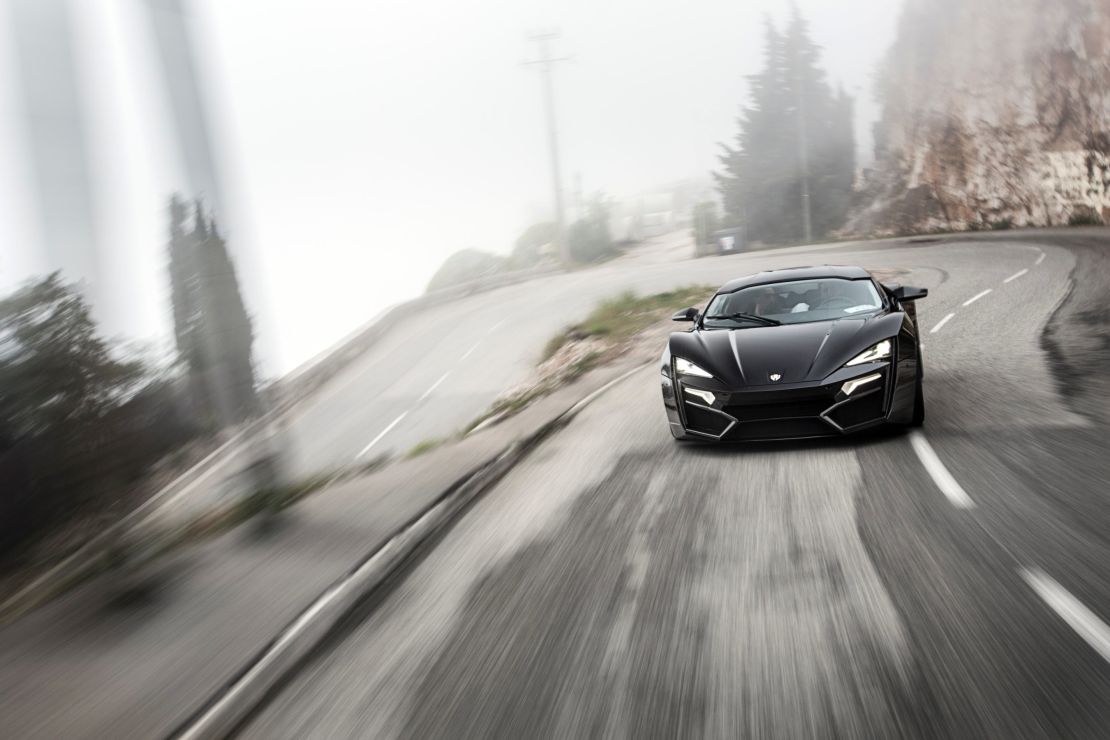 Its first creation is the ferociously styled $3.4 million Lykan Hypersport, built to attract attention and invite Instagram photos – "in a crazy way, in a disruptive way" – in a market already crowded with ultra-exclusive autos.
The Hypersport ticks each of the hypercar performance boxes. If you must ask, it has a 3.7-litre 780bhp, twin-turbo flat-six which can go from 0-100 km/h in 2.8 seconds (faster than the power-focused Lamborghini Aventador) and reach a top speed of 395 km/h.
But Debbas knows better than anyone that buyers chasing the top hypercar specs (and have a few million to spare), are already spoilt by the likes of the face-peeling Pagani Huayra, Koenigsegg Agera, or Bugatti Veyron Super Sport.
That's not the point, he insists: "My client already has a Pagani or a Koenniggseg, and he wants something different."
"Flying doctors"
"When you get into something like this hypercar, it's really about a luxury lifestyle," explains Stephanie Brinley, senior analyst at industry experts IHS Automotive. "It's something that somebody would buy in place of yet another house somewhere, and it's a whole other stratosphere than typical transportation."
For W Motors, the car itself is just part of the package. Buyers also get a global servicing system, where the press of a button in-car summons a technical advisor to come to their aid, explains Debbas. And if needed "flying doctors" – a team of W Motors-trained engineers – will fly to wherever you are in the world.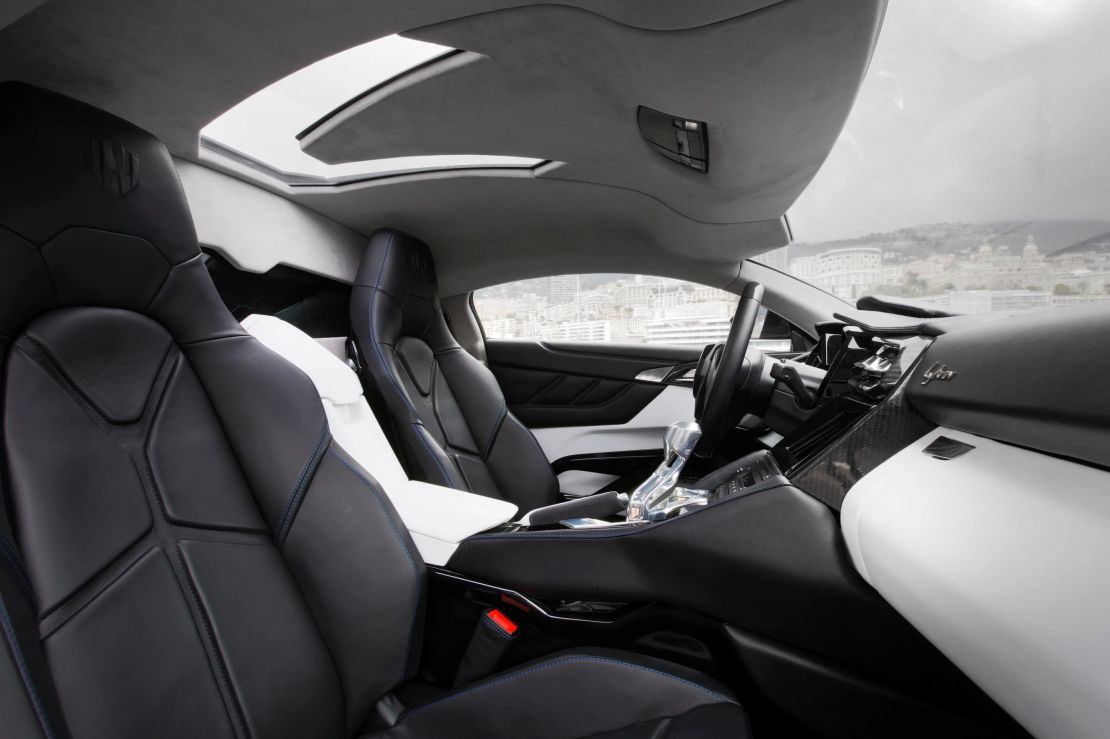 An elite, invite-only and round-the-clock concierge service comes as part of the deal too and there's also a watch – designed specially by Swiss luxury watchmaker Franck Muller – which you can probably chalk down as another "gimmick."
Crucial, though, is the fact that only seven Hypersports will ever be manufactured – and Brinley explains this kind of above-and-beyond service and exclusivity is what buyers looking to spend $3.4 million want:
"It's special, it's unique, and you can be darn sure that there's like two other people in the world that have what you have."
The Wolf Model
Debbas doesn't call other boutique manufacturers Pagani and Koenigsegg "competitors" – "I respect all of them. We work with them all" – and neither does he see himself taking on the heritage brands' most exclusive offerings, like the Ferrari LaFerrari or Porsche 918 Spyder.
The company's model is different from those heritage manufacturers, whose story typically begins with an obsession for engineering. W Motors – the W is short for "Wolf," a nickname given to Debbas as a child – pitches itself as a young marque that brings together designers and engineers already esteemed by automotive "connoisseurs".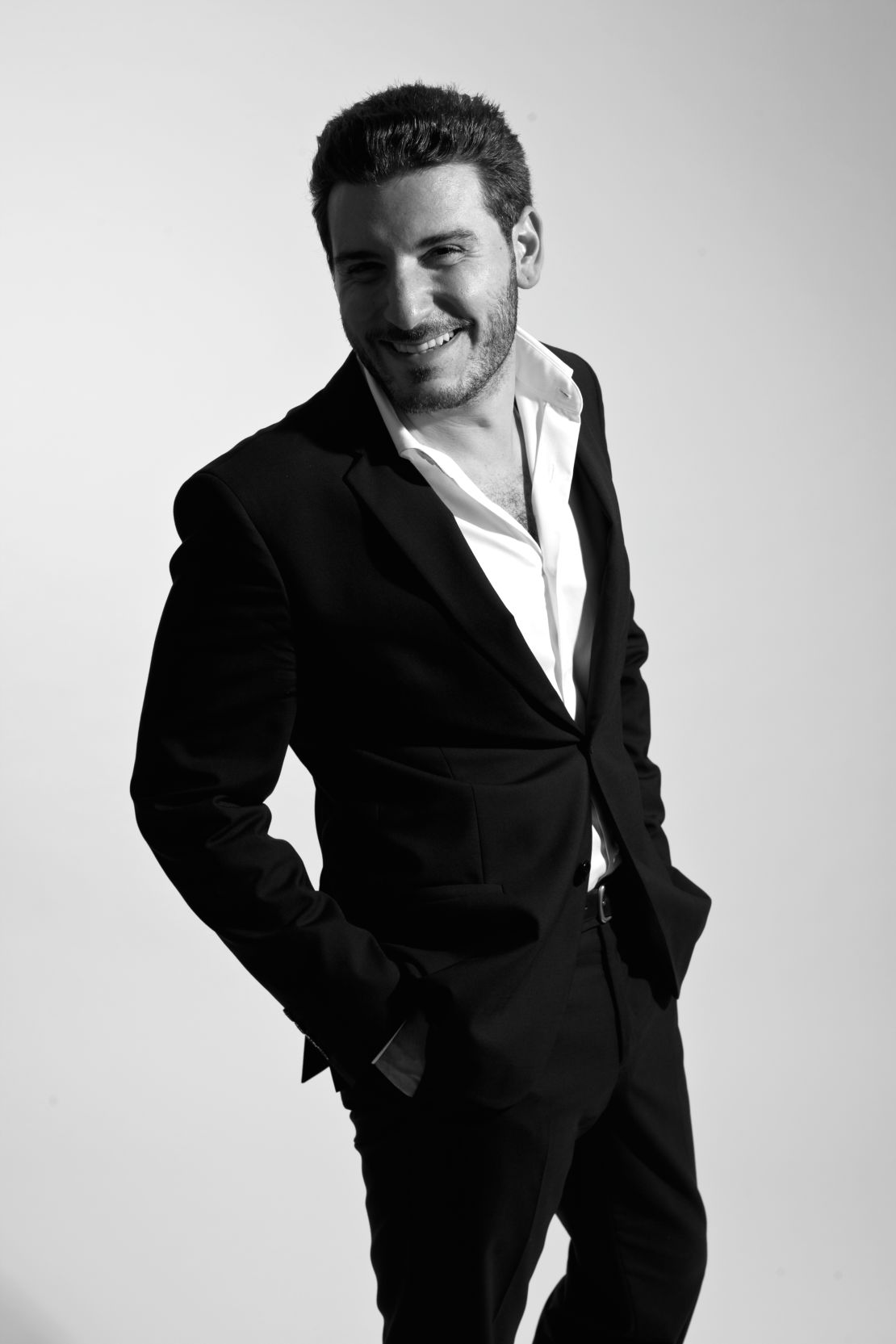 Debbas, who started the company seven years ago, then aged just 22, is the master of ceremonies coordinating existing specialists across the Middle East and Europe. Under the watchful eye of 15 core staff in Dubai, 70 staff-contracted workers in Italy from automotive engineers Magna Steyr build the car around engines and chassis made by specialists RUF in Germany.
"Working with the biggest people in the industry, this gave us a lot of credibility and access to the world. It's true we don't have a hundred years of heritage, and there's no pedigree behind, but the companies that we work with have over a hundred years of experience."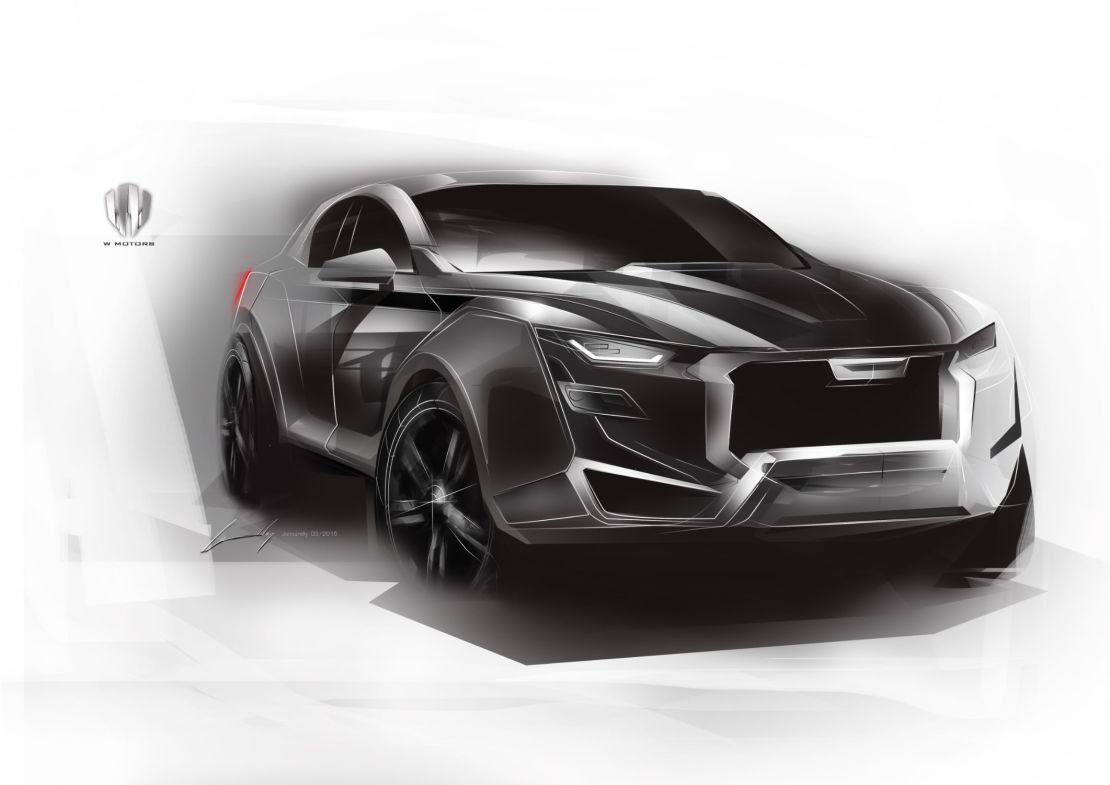 Building pride
Being new, and the first home-grown manufacturers in the Middle East helps W Motors understand a growing group of buyers from the oil-rich nations, says Debbas, who's Lebanese.
But their projects in the region go beyond catering to the unrestrained desires of the incredibly wealthy.
Short term aims still cater to this market: a $1.6 million "Supersport" model and a $250,000 SUV are to follow, but these are set to be constructed in a purpose built factory – employing 100 people – opening in Dubai in a year's time.
Debbas is bullish: "We are not only building a car. We are building an industry, we are building a name, we are building something historical. Every step of the way, we're getting the support of the Arab nations that are helping us to be proud, and raising the heritage."
Before that there are challenges. Car manufacture remains "capital intensive, highly regulated, highly complicated, [and] highly competitive," reminds expert Brinley, and hyper luxury is a difficult market for those even with pedigree.
Even Bugatti, a historic marque with the