Wanuri Kahiu's role model is an African feminist icon who dedicated her life to planting trees – and fighting the Kenyan authorities.
"She was a woman who was coming up against the government and being spoken about in the most horrific ways," Kahiu said of environmentalist Wangari Maathai, who launched the Green Belt movement before becoming the first African woman to win the Nobel Peace Prize in 2004. "And she just wanted to plant trees."
Swap "trees" for "films" and Kahiu could be talking about her own life.
The 39-year-old, whose works deal with themes often considered controversial in Kenya, including LGBTQ rights and feminism, is one of Africa's most powerful filmmakers. Her mission to create art on African terms has given rise to what she calls "Afrobubblegum," a genre that aims to tell stories of black joy, which Kahiu says has nothing to do with politics.
But over the past year, avoiding politics has become increasingly tricky. Kahiu is currently suing her country's government, after it banned her 2018 film "Rafiki" – which later became the first Kenyan movie to be selected for the Cannes Film Festival in the event's 70-plus-year history. The Kenyan Film Classification Board (KFCB) said the film was restricted "due (to) its homosexual theme and clear intent to promote lesbianism in Kenya contrary to the law."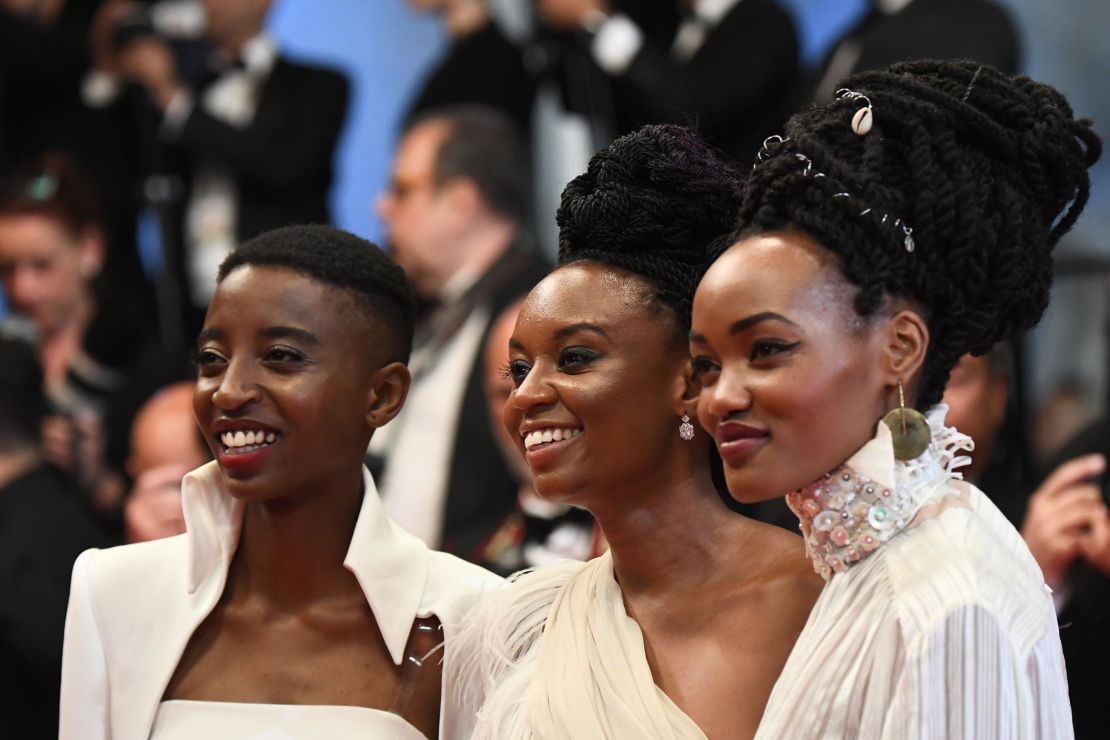 "Rafiki," set in Nairobi, is the tender, hopeful story of two young women falling in love, and it tackles some of the most sensitive issues facing Kenyan society and politics today.
In Kenya, gay sex is illegal and is punishable by up to 14 years in jail. Though the colonial-era law was recently challenged, Kenya's High Court ruled on Friday it should remain in place.
After "Rafiki" was banned in April 2018, Kahiu said she saw no option but to sue the KFCB on constitutional grounds. She said KFCB's ban violated her right to free speech guaranteed in the Kenyan constitution.
Her lawsuit is pending – the next hearing is due in June – meaning much of Kenya still hasn't seen the film. But the case has won Kahiu international notoriety and, abroad, her career is soaring. She recently landed a gig directing a new sci-fi series for Amazon, as well as an upcoming Reese Witherspoon production featuring Millie Bobby Brown of "Stranger Things."
Kahiu now shares an agent with Oscar-winning "Black Panther" actress, Lupita Nyong'o. But her focus remains fixed on Kenya.
"I will continue fighting this case because I know what it means," Kahiu said. "Governments think, 'We have the authority to silence; we will not talk about rape because it doesn't exist. We will not talk about violence against women.'
"Freedom of speech has far-reaching consequences. I think we should all be concerned."
Fun, fierce and frivolous
Kahiu wanted to make films from age 16, after she stumbled onto the TV set of one of her mother's contacts in Nairobi. Her studies in business, and then film, took Kahiu to the UK and America, but she always knew she was coming home to make movies. "Always," Kahiu repeated, emphatically.
Her early films can seem disparate. They range from "Pumzi," a post-apocalyptic reimagining of Africa 35 years after World War II, to "From A Whisper," which tells a story of forgiveness after the 1998 US embassy bombing in Nairobi. Her 2009 documentary "For Our Land" celebrated the filmmaker's feminist hero and saw Kahiu finally able to meet and work with tenacious tree-planter Maathai.
But Kahiu later realized that her films featured common themes of hope and happiness. In 2015, she coined the term Afrobubblegum, a genre she sums up with the motto "fun, fierce and frivolous."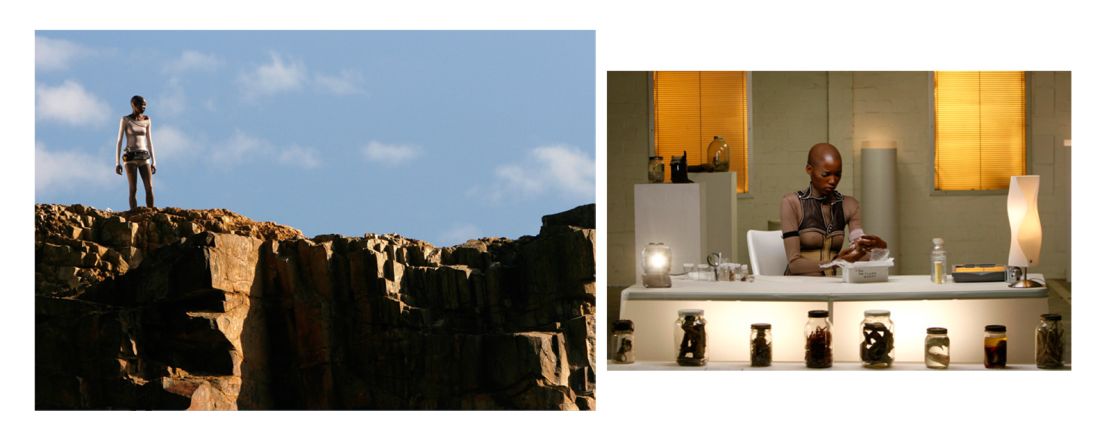 "It's not that Africa can be these things. Africa is these things," Kahiu said. "We've just chosen to pay attention to one thing and not the other," she added, referring to the narrative of war, violence and poverty in Africa that, she said, is often pushed by Western art and media.
"Black Panther," Kahiu said, can also be considered an Afrobubblegum movie: "It's based on the African continent. It has Africans in it. It's about Africa and it's fun, fierce and frivolous."
Retelling the African story
Kahiu wants to draw attention to the artists telling the story of modern Africa from an African perspective. She makes a point of wearing clothes by Kenyan designers, such as Ambica Shah and Zuri, and brands stocked at Made in Kenya, a shop in Nairobi's hipster Parklands neighborhood. The "Rafiki" soundtrack was comprised almost entirely of modern Kenyan female artists.
Her Afrobubblegum genre is just one example of how the country's distinct creative voice is being expressed.