The fact is, most of us are going to be spending a lot of time at home. And while nothing can replicate the swell of a live orchestra or the quiet murmur of an art gallery on a Saturday morning, there are countless cultural experiences at your fingertips to make your time indoors more artful and imaginative.
CNN Style looks at some of the most fascinating, immersive concerts, museum tours and other virtual experiences you can take part in from the comfort of your own home.
Top 5 picks this week
The National Theater brings theater to screens
As part of The National Theater at Home, full-length productions will be uploaded its YouTube channel every Thursday (7pm BST/2pm EST). 'One Man, Two Guvnors', written by Richard Bean and starring James Cordon premiered April 2 and will be free to stream for a week. It is to be followed by 'Jane Eyre' on April 9.
Alvin Ailey launches 'All Access'
The Alvin Ailey Dance Theater has launched #AileyAllAccess in celebration of the theater's anniversary, and has made a range of digital content, including dance tutorials and performances, available for viewing. In addition to this, a full-length recording of Ailey's acclaimed piece 'Revelations' is now available to watch for free on YouTube.
Alexander McQueen launches 'McQueen Creators'
Finding creative new ways to engage with their audience, the brand's newly launched McQueen Creators initiative sets artistic tasks for fans online. This week the McQueen team asked people to sketch, paint or draw the Autumn-Winter 2019 Rose dress and upload their art to Instagram (hashtagging #McQueenCreators) for a chance to be featured on their feed.
Curator-led tours of Tate's exhibit's
The Tate is to launch free online film tours of Andy Warhol (April 6) and Aubrey Beardsley (April 13) exhibitions on their YouTube channel. The virtual tours are to showcase over 100 artworks from Warhol and will be led by Director of Tate's Collection of International Art, Gregor Muir.
Guggenheim Bilbao virtual tour
Google Arts and Culture has collated a number of virtual art tours and museum exhibits from around the world. Their exploration of the Guggenheim Bilbao is a must-see and features cinematographic photos and videos captured by freerunners. Guided tours of masterpieces from the collection is also available.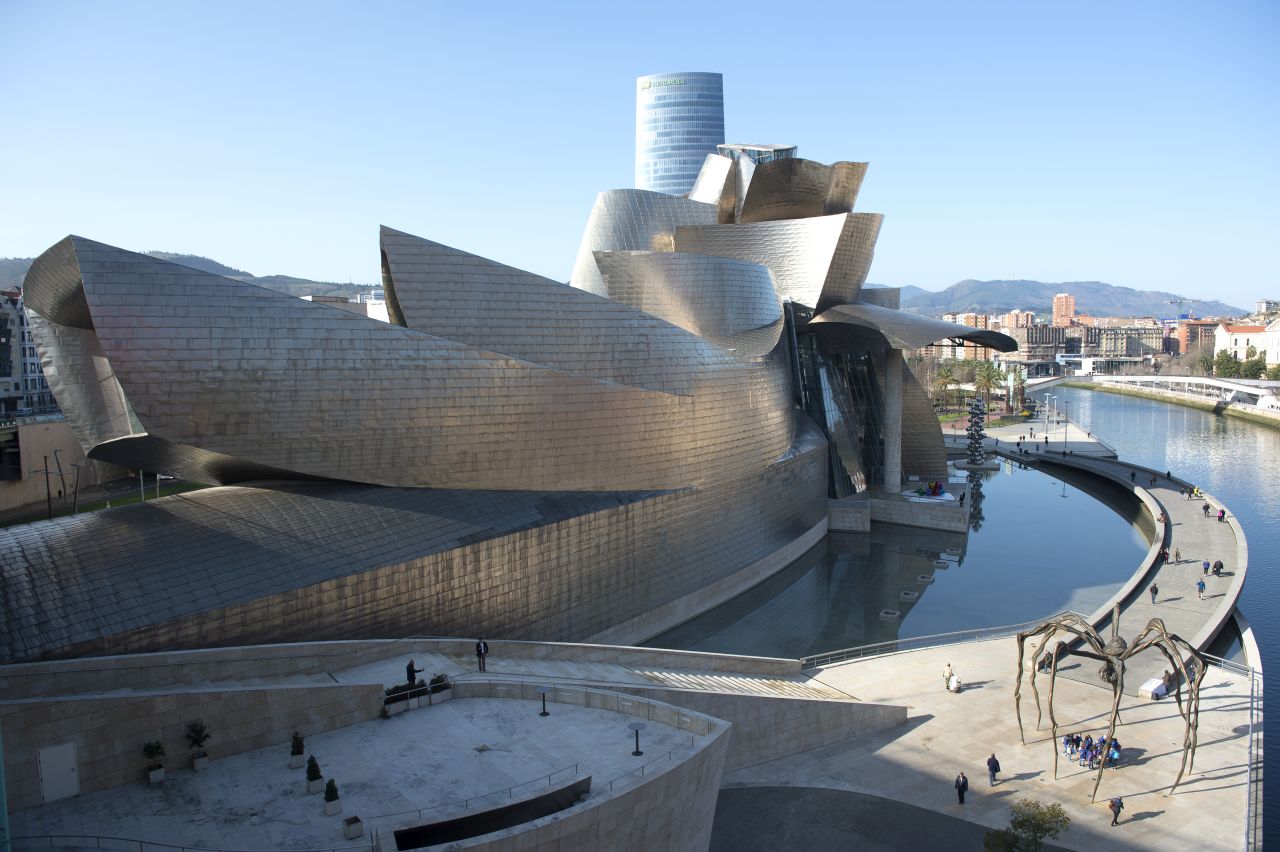 Art galleries
Musée d'Orsay: Paris
Take in 278 masterpieces here. Our suggestions: Vincent Van Gogh's self portrait, and Éduoard Manet's legendary nude, "Olympia." Don't worry about clicking aimlessly, all the pieces have extensive descriptions and notations.
National Gallery of Art: Washington, D.C.
View online exhibits and more than 42,000 works here. Our suggestion: A selection of fashion watercolors from the Index of American Design.
Uffizi Gallery: Florence, Italy
Take a virtual walk through Florence's artistic gem before stopping to admire some of the museum's most famous inhabitants. Our suggestion: Sandro Botticelli's "Birth of Venus," of course. But also, in the tour, don't forget to drag the screen and look up at the beautiful frescoes on the ceiling, painted by Alessandro Allori.
Johannesburg Art Gallery: Johannesburg
Browse more than 500 works from Africa's largest art gallery. Our suggestion: The museum houses plenty of works form Dutch and other European artists, but it also offers an array of works from South African artists. For a more historical angle, browse their online exhibit about the role of photography and resistance in the era of Apartheid.
National Portrait Gallery: Washington, D.C.
The intimate nature of portraiture makes this museum a particularly great option for a home browse. Our suggestion: Now's the time to take a closer look at the Obama portraits everyone raves about.
National Gallery Victoria: Victoria, Melbourne
After a 6-year digitization project, more than 75,000 works from the gallery's collection are available online. Also on offer are free curator-led virtual exhibition tours, which are added to regularly. This weekend visit 'KAWS: Companionship in the Age of Loneliness' (from Saturday March 21), and 'Keith Haring | Jean-Michel Basquiat: Crossing Lines' (as of Saturday March 28).
Rijksmuseum: Amsterdam, Netherlands
Get up close with some of the world's most loved artworks, including Rembrandt's "The Night Watch" and Vermeer's "The Milkmaid" via a new online platform, Rijksmuseum Masterpieces Up Close, which allows visitors to browse artworks from the Amsterdam museum, accompanied by videos, audio clips and 360º images.
The Rijksmuseum also has a platform called the Rijksstudio, which allows participants to download artwork images to create masterpieces of their own. There are more than 700,000 high-resolution images to choose from.
Tate Galleries: UK
The UK-based art powerhouse is offering downloadable exhibition guides, including for the recently opened Aubrey Beardsley and Andy Warhol exhibitions. Their online collection, featuring nearly 80k artworks is also available to view, from Salvador Dali to David Hockney as part of their Staying Inspired At Home initiative.
Tate Modern has an online-only performance available to watch by Congolese dance artist and choreographer Faustin Linyekula. "My Body, My Archive" centers around social and political tensions in the performer's home country.
Museums
British Museum: London
Explore a stunning visual timeline of the world, with an array of annotated objects. Our suggestion: This timeline pairs nicely with "A History of the World in 100 Objects," a podcast narrated by the Director of the British Museum, Neil MacGregor. (If your ears are craving more, here are some more culture podcasts to enjoy.)
African American History and Culture: Washington, D.C.
If you've ever wanted to visit an extremely popular museum but couldn't seem to nab tickets, a virtual tour is the next best thing! This one gives you just a taste of what the museum has to offer, and where in the museum each feature is located.
Victoria and Albert Museum: London
Ever wanted to don a big 18th-century hairpiece? Here's your opportunity, with the V&A's Design a wig activity.
Smithsonian Museum of Natural History: Washington, D.C.
Dinosaurs! Snakes in jars! Giant diamonds! This is a good option for kids. Our suggestions: The Ocean Hall, The Hall of Mammals, and the Hall of Fossils. Or, mix it up with minerals.
Russia's State Hermitage Museum: St. Petersburg, Russia
Got five hours to kill? Enjoy this extensive video tour of the largest museum in Russia, complete with 45 galleries and 588 artistic masterpieces.
Museum Tours
From the Mikhail Bulgakov Museum in Russia to the National Palace of Sintra in Portugal, Google Arts & Culture provides around 500 panoramic tours of some of the most famous heritage sites and museums.
For example, explore landmark exhibition "Faces of Frida," curated by Google Arts & Culture in collaboration with 33 museums and organizations. The free digital exhibition offers a glimpse into the pioneering artist's life and legacy, with artworks from multiple collections around the world.
Art experiences
Kusama's Infinity mirrors
If you missed one of the hottest traveling museum exhibits of the past few years, ooh and ahh at a brisk room-by-room rundown of the hypnotic, multi-faceted work of Japanese artist Yayoi Kusama.
Van Gogh's Starry Night at the Museum of Modern Art in New York City
These close-up looks at famous paintings are so intense, you may think a docent will start yelling at you. Few paintings are suited to such a treatment than the bold, textured lines of The Starry Night.
Street Art
Explore the stories behind street art across the world with audio-guided tours and online exhibitions, offered by the Google Cultural Institute.
Banksy Murals around the world
Go on an artistic treasure hunt – without the hunt part. With something like street art, it's much more interesting to see the work it its full context, than just through a close-up.
Classical concerts
Vancouver Symphony
The Vancouver Symphony live streamed its final performance from their BeethovenFest, and it's available for your viewing – and listening – pleasure any time.
Berlin Philharmonic
With a special limited-time code, you can enjoy a treasury of online performances from one of the best orchestras in the world. Our suggestion: You can't go wrong with anything from the trifecta of national B's: Bach, Beethoven and Brahms. But Gustav Mahler's second symphony, The Resurrection Symphony, seems apt in these trying time.
Operas, plays and ballets
Royal Opera House: London
When it comes to high culture, don't underestimate YouTube! The Royal Opera House's channel has a selection of some of the top performances from famous operas and ballets, just a click away. Our suggestions: The Caterpillar from Alice's Adventures in Wonderland, and The Dance of the Knights from Prokofiev's Romeo and Juliet, if just for the incredible costumes.
Vienna State Opera
If you can't be in Vienna, you can at least treat yourself to full streams of some of the Vienna State Opera's latest performances. A reminder, for people who don't like opera: These works are almost always as much a treat for the eyes as much as the ears.
Metropolitan Opera: New York City
Arts lovers, if appointment viewing is more your thing, the Met is putting on nightly opera streams. But you better not be late! They're only available until 3:30 p.m. ET the next day. And there's something to be said for such ephemerality.
The Social Distancing Festival
Want more live streamed arts? A theater artist has created The Social Distancing Festival, which gathers live streams and videos of all different types of performances in one place, on one calendar.
Broadway shows
Did you know you can stream broadway shows through Amazon, iTunes, YouTube and other streaming services? You can also check out BroadwayHD, a special streaming service that brings you the greatest from the Great White Way. It's $8.99 a month, but there's a one-month free trial.
Cultural sites
The White House: Washington, D.C.
Hang out in the Oval Office? Don't mind if we do! By the way, the online exhibit sections of Google Arts & Culture's offerings are like having your own personal tour guide. Our suggestion: The Virtual Tour of the Eisenhower Executive Office Building will get you acquainted with stunning spaces you've only ever seen on TV.
Palace of Versailles: Versailles, France
Explore one of France's national treasures and all of the Baroque art, architecture and finery within. Our suggestion: Go outside of the palace interior for an early birds-eye-view of the grounds, to get your bearings.
The Prambanan Temple: Yogyakarta, Indonesia
There's so much to behold in this iconic, intricate Hindu temple complex. Good thing you're in no rush! Step up to the spires with the arrow marks, and drag your cursor to get a good look at the carvings.
The Sistine Chapel: Vatican City
There are a lot of museum collections to explore on the Vatican's virtual site. But first, go straight to zooming in on all of the detail on the Sistine Chapel.
Zoos and aquariums
The Cincinnati Zoo
Every day while school is out, the Cincinnati Zoo (home of the famous Fiona the hippo), will be hosting a Home Safari on their Facebook Live Feed at 3 p.m. ET. They'll have up-close animal experiences, plus activities to do at home.
Penguin touring aquarium gives internet much-needed break
The Shedd Aquarium: Chicago, Illinois
The Shedd Aquarium has already captured hearts with the antics of its resident penguins, which have been filmed roaming the now-empty halls of the aquarium, looking at all of the other exhibits. But animal lovers will want to follow their Facebook page, too: They're sharing all kinds of behind-the-scenes videos and fun virtual experiences.
The San Diego Zoo
Want to have something fun going on in the background while you're working? Your favorite zoo probably has live cams so you can check in on all the animals. The San Diego Zoo is a great start.
The Georgia Aquarium: Atlanta
The Georgia Aquarium has live streams, too! And you can pick what animal you want to watch. We're partial to the African Penguins.